I've waited to blog about Morgan and Adam's wedding until nearly their anniversary, in part because it's hard to put into words their wedding day, and in part because because when I got the images from their photographer it was no longer spring. Their crazy talented photographer (who has graced the cover of Martha Stewart many times) Aaron Delesie warned us, with a twinkle in his eye, that he would curate and take time on these images, so when I first saw the images I was beyond excited about the eye candy on my screen.  Admittedly, I was also  knee deep in fall weddings.  I thought "let me wait till the right time to share this beauty of a wedding with the world."  Now, as we near their anniversary, I want to share Morgan, Adam, their wedding and Aaron's photos with all of you.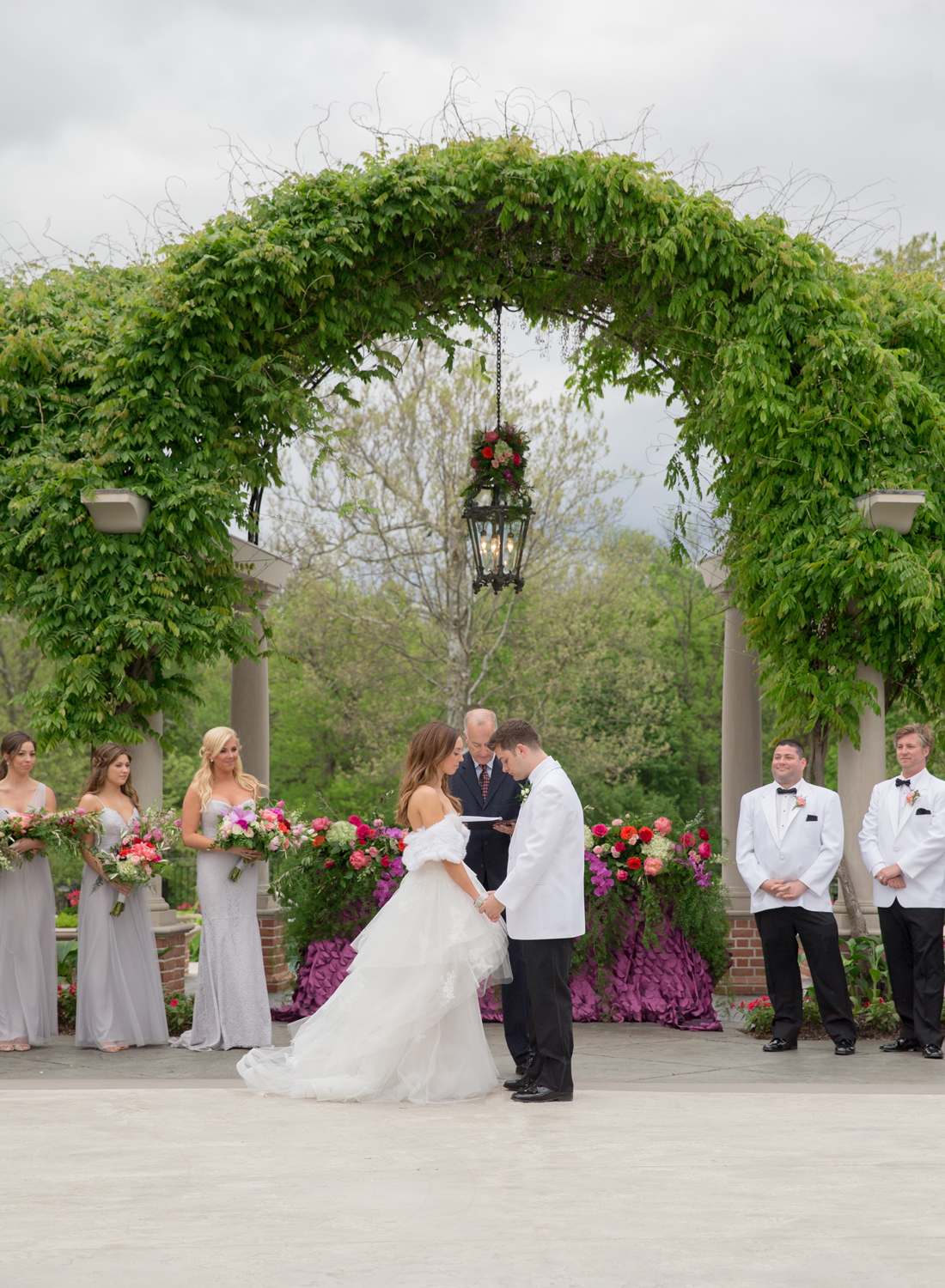 Morgan is a sunbeam!  She wanted color, color, color which is fitting — it goes with her vivacious amazing personality!  She truly lights up a room, and is the color in any setting.  She is delightful!  Her entire professional team adored working with her and wanted to create a garden of Eden for her wedding day to start her marriage in lush beautiful surroundings.  They wanted vibrant color, just like Morgan's vibrant personality, mixed with antiques and eclectic textures to make a regal setting befitting of the evening's celebration.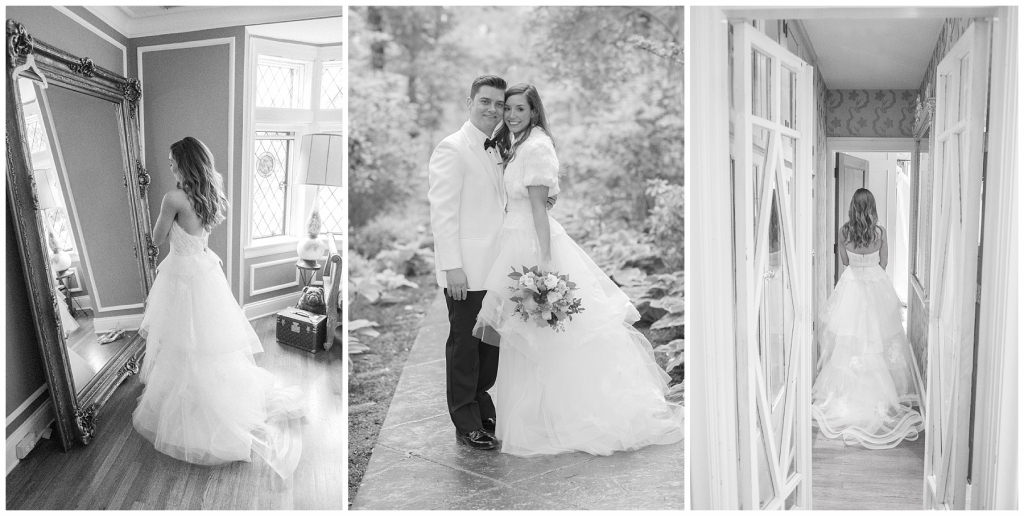 Femininity and softness were abundant throughout the entire Lucas Estate.  Even small cherubs and angels were brought into the gardens to add grandeur, and yet a touch of whimsy to the opulent home.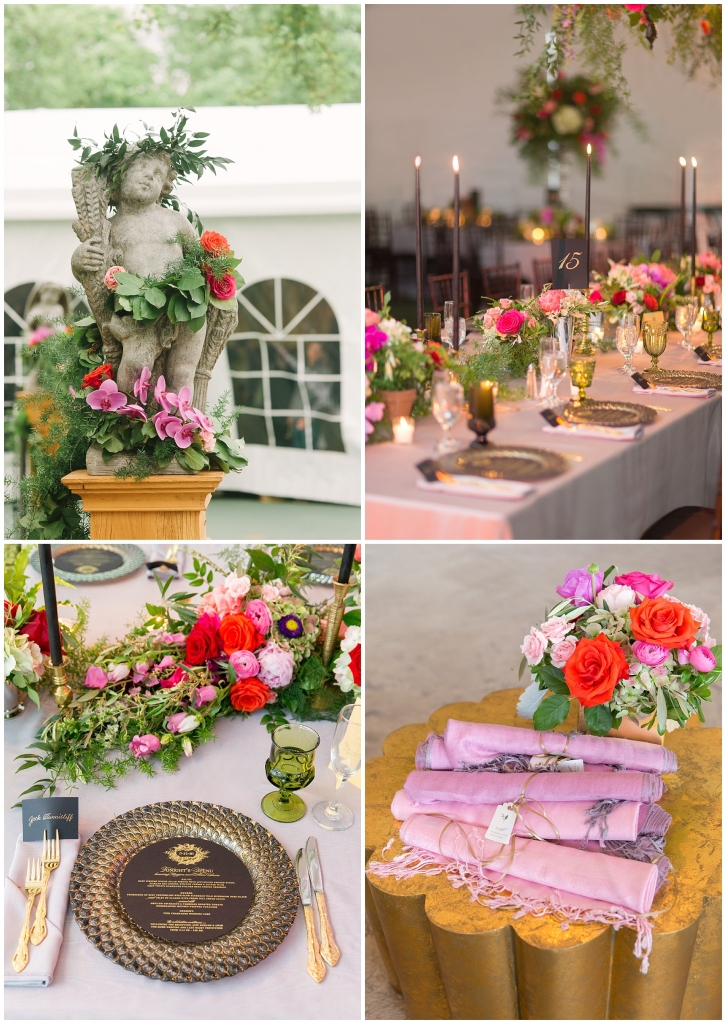 The warmth and detail of the wedding all began with  decadent invitation suite which arrived wrapped in velum and cording dripping in a custom wax seal.  The Invitation also hinted to Morgan's love of butterflies which would become prevalent throughout the celebration.  Afterall, we called Morgan our Social Butterfly. 😉  So much so, the term of endearment was even used on the paperie to note the hashtag.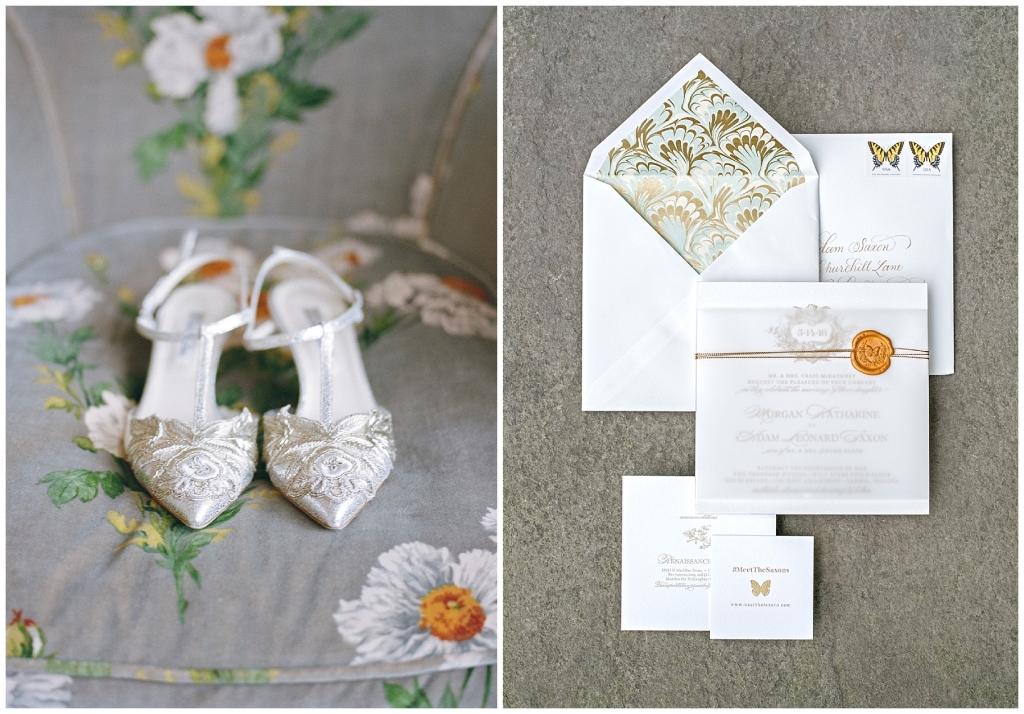 The bridal party added to the color palette during the ceremony (and the joy!)   Morgan even surprised them with a second set of florals. Besides these bountiful cascading bouquets, she also gave them floral crowns to adorn during the reception and dancing portion of the evening.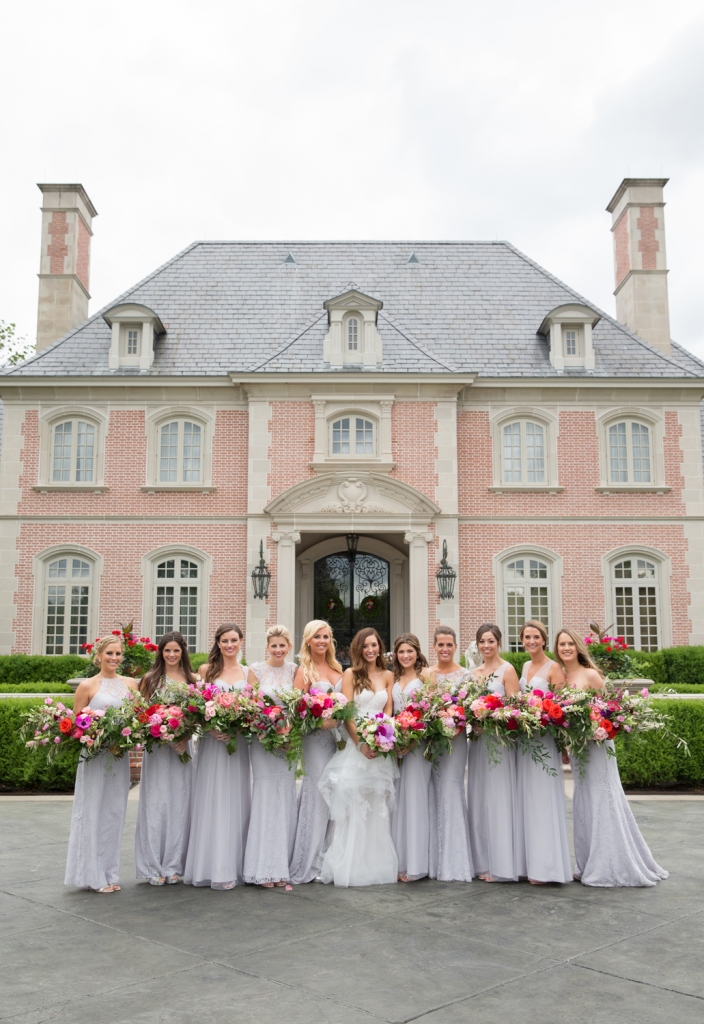 As guests entered the celebration tent, the room was filled with flowers and guests said it reminded them of a lush greenhouse.  Morgan's dream of a vibrant dance floor was accomplished with the sparkling floor filled with butterflies.  It was also filled with guests alllllll evening because of their phenomenal choice of a band.  (…which was kicked off by Adam's dance with his mom — who requested they be joined by all of their guests!)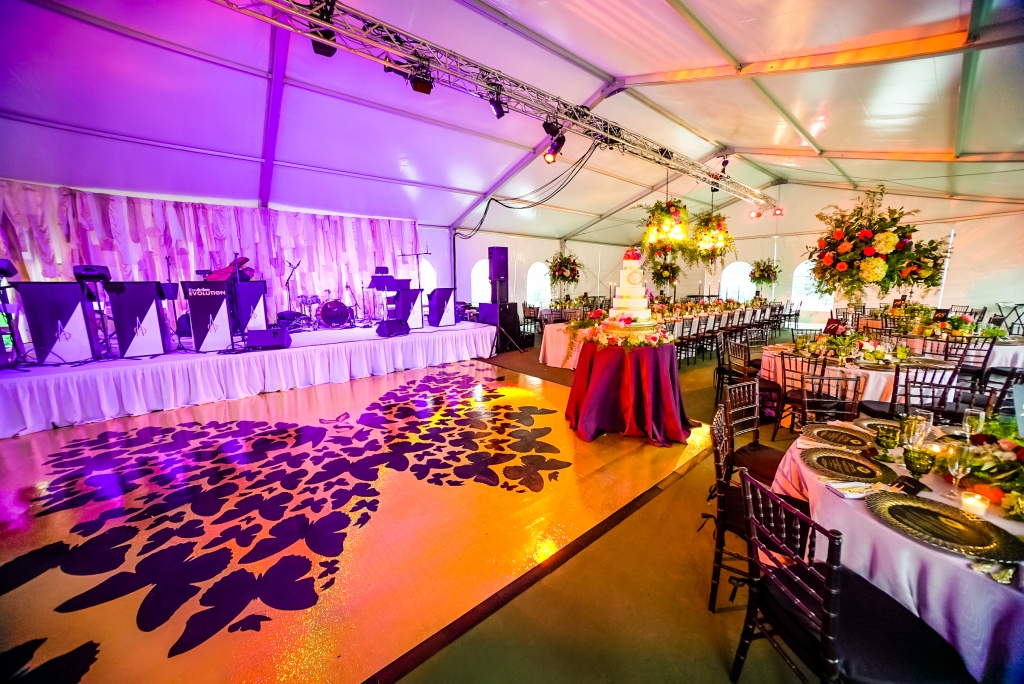 The cake was regal and stately, (and of course befitting of the occasion – pink champagne flavored!) 😉 and the flowers, fragrant & decadent) Morgan once called the tent a "jewel box" during the planning process.  She wanted it to be a place of hidden treasures and wonder.  As guests discovered the layers of textures, patterns, colors and aromas, her vision of the jewel box became reality.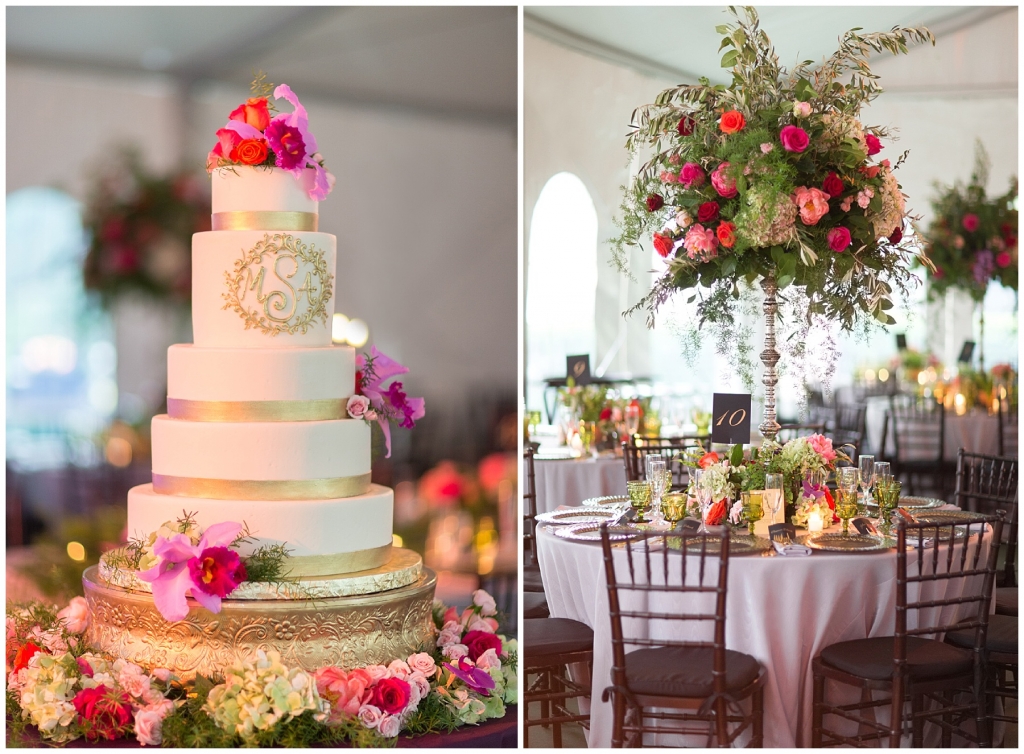 Butterflies continued to fly for Morgan and Adam's first dance — as a bit of a surprise, with the help of a confetti cannon and some magic 😉 (…you know I love surprises and confetti …)  The confetti was shaped like butterflies!  🙂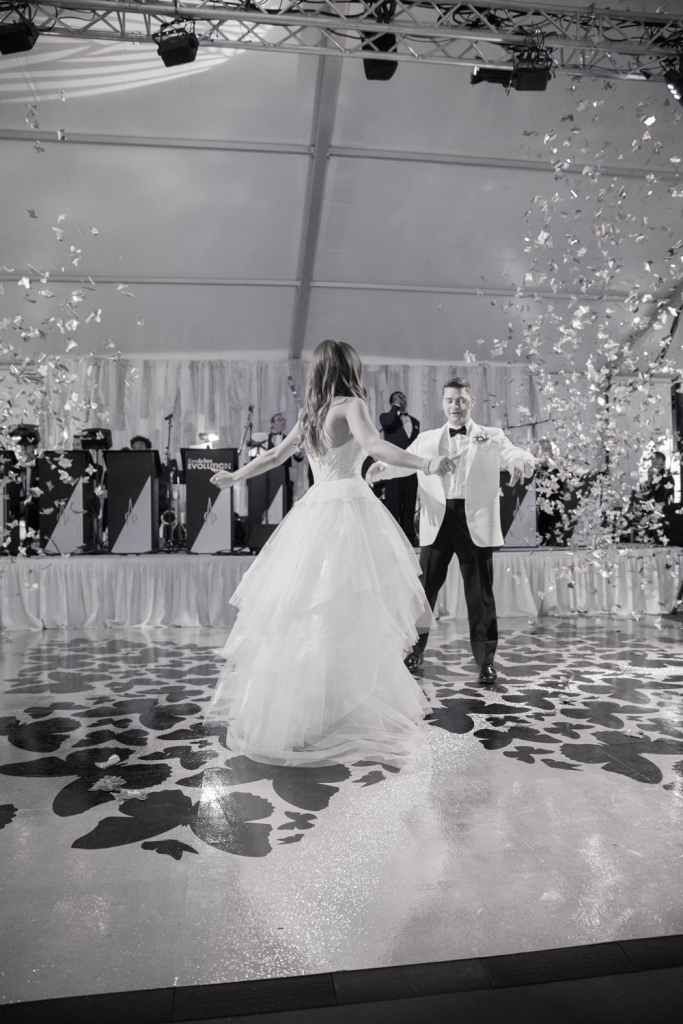 Here's wishing Morgan & Adam the first of many many years of happiness! 
❤
❤
❤
Merci to Ian Delesie Photography for capturing these photos and moments in time.  Also to: A Classic, Arlene Productions, BBJ Linen, Bobby Cooper Salon, LaDolce Salon, Lightfield Lewis, Lucas Estate, Pomp&Polish, Rev. Tod Iseminger, The Empty Vase,