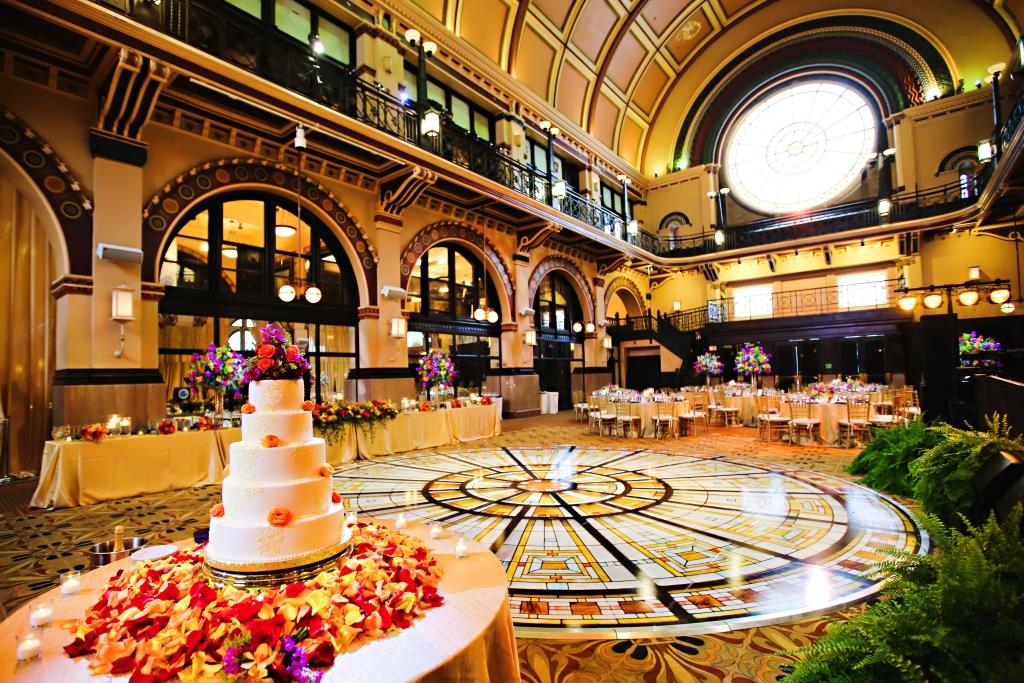 Every once in a while as a wedding planner, you get a client who just allows you to run!  This time I got to run in circles  (..and I didn't mind)  😉 Tim and Kristen were finishing their Masters degrees at Notre Dame when she and I met with her mom for lunch the day before Christmas Eve when I said, "I have an idea…" with a grin across my face.  She said "run with it."
Finally – after having an idea for years, I got to play with this idea – and bring a brainstorm to the perfect client.  THANK YOU!!!!
With whispered phonecalls, and emails that started with TOP SECRET – the plans for Kristen and Tim's round wedding began.  Thank you Kristen, Tim and the nicest families in the world for allowing your team of professionals to play, to do their jobs and to have a great time creating something special for you and your families.
Running in circles began with the save the date and the invitation to the Circle City. The save the date gave a hint to guests about the round inspiration of the reception and showed them a glimpse of the amazing architectural detail that would be larger-then-life (literally) at the reception.  The invitations were also round and, along with all other details, continued Kristen and Tim's alma mater's colors of navy and gold.
Throughout the day Kristen and Tim were surrounded by teammates, classmates and friends – and their beloved navy and gold.  Florals in stunning fall colors complimented the October day.

The Nuptial Mass was held at Kristen's childhood church.  Before the service Kristen and Tim read letters from one another and held hands, but didn't see each other until she processed down the aisle.  It was a sweet and endearing moment – (with the bridesmaids peaking on from around the corner … shhh…) 😉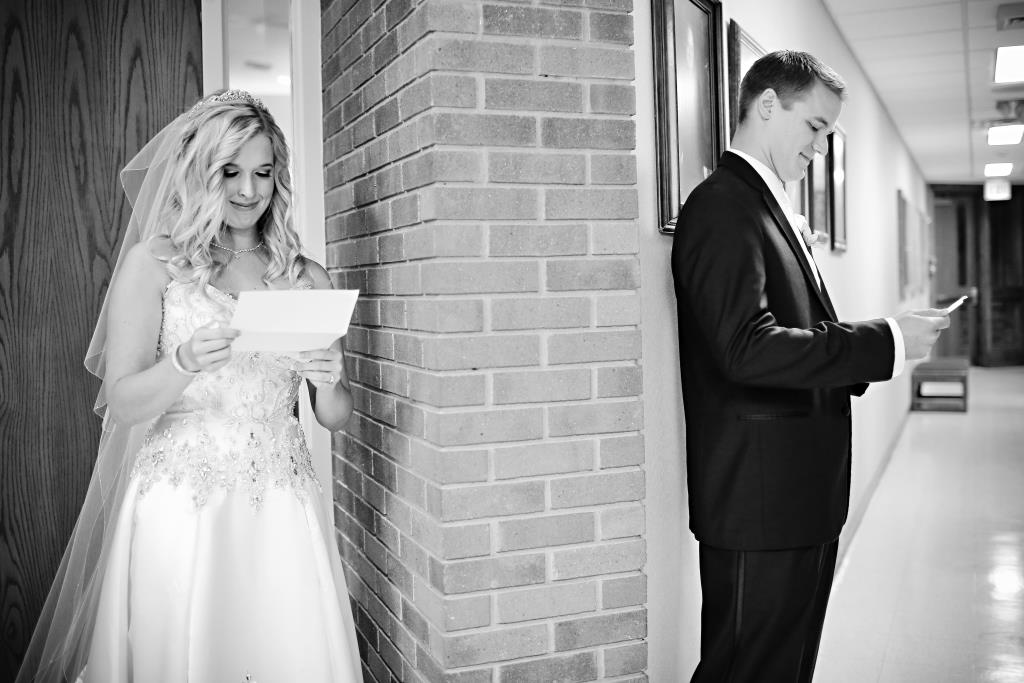 Before the Mass, Tim and the boys enjoyed a lighthearted moment as they walked out to the ceremony.  (Perhaps the Notre Dame game against Arizona State made such a lighthearted atmosphere in their waiting room.)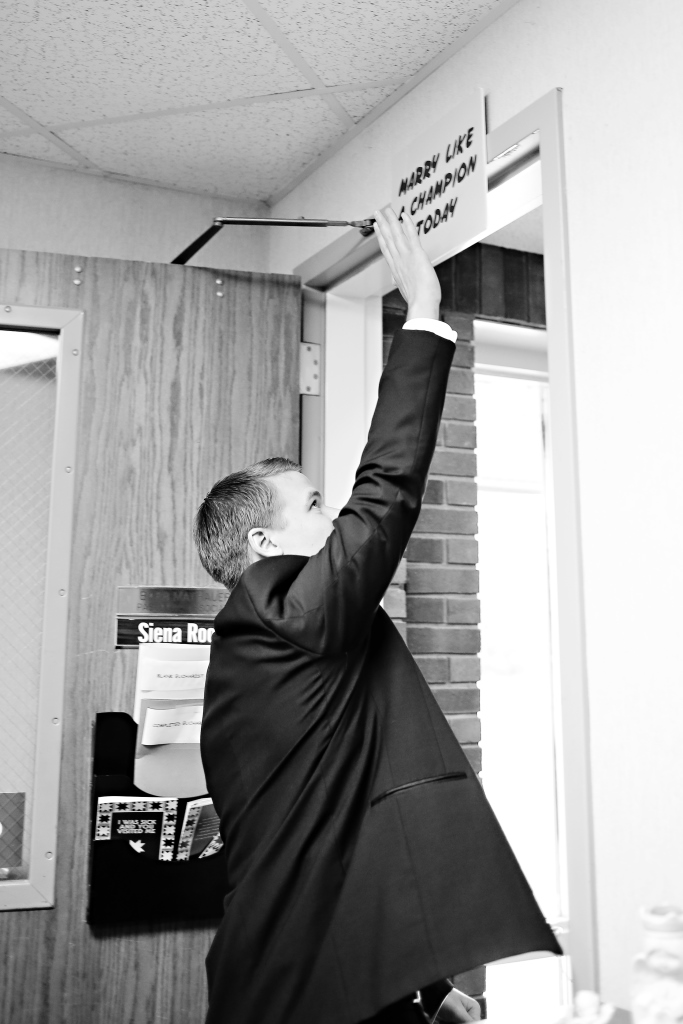 Following Mass guests were greeted at one of the Circle City's most iconic venues, Union Station.  There, Tim and Kristen's guests, were welcomed inside to an jaw-dropping scene created through the inspiration of the Art Deco Stained Glass Window and the Monogram first shown on the save the date and invitations.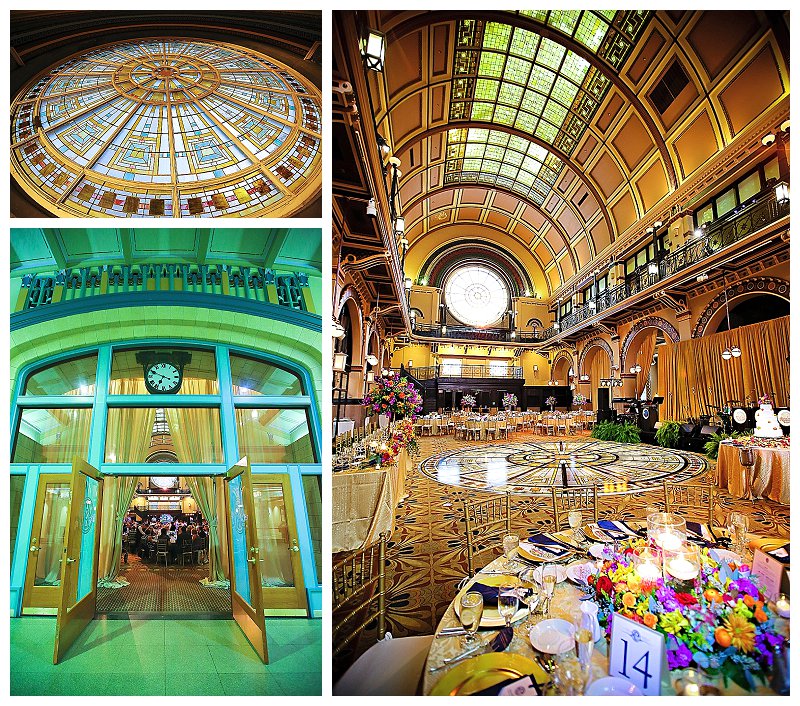 The dancefloor, center of decor and largest flocalpoint of the room, would be larger than life (literally) — it was an exact copy of the windows that flank the ends of Union Station.  Each window is 21′ diameter.  The dance floor was 24′
Guests marveled at it's detail and size and how realistic it was.  The cracks in the nearly 100 year old glass were replicated exactly on the dance floor in stunning detail!
(It was fun to watch guests be actually a bit apprehensive about walking on the floor for the first time because it was so realistic)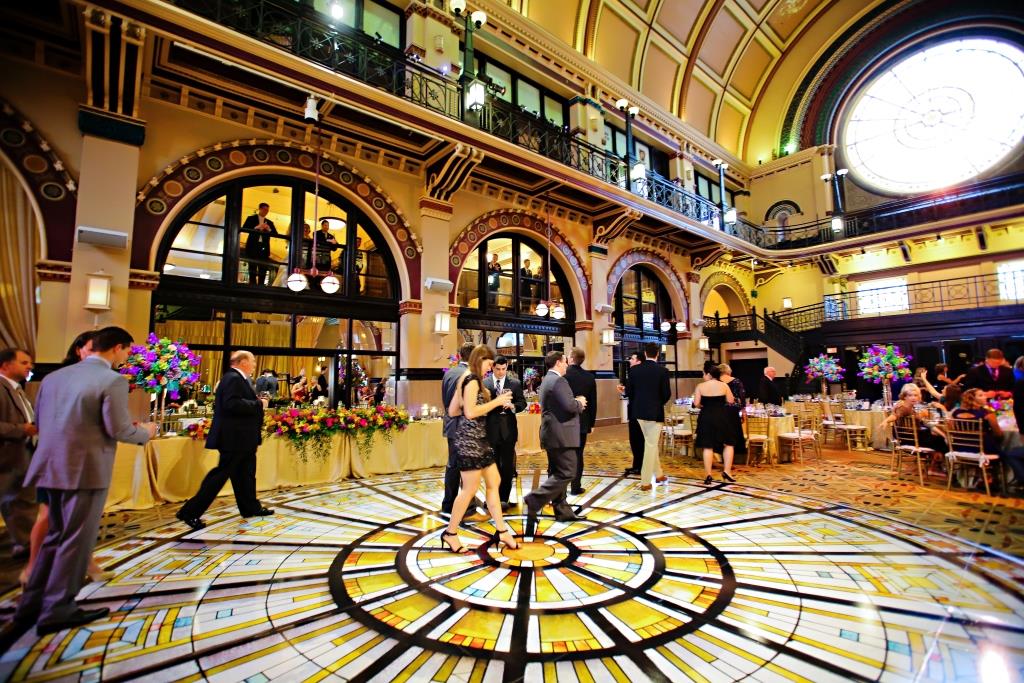 Warm family toasts, fantastic food, an amazing band were all followed by a dj that kept things going well into the wee hours of the morning! Add whimsical Fighting Irish touches, including Kristen's teammates performing at half-time and a very chic themed Football lounge and the entire guest list helped Tim cheer his Irish onto victory!

Cheer Cheer for Kristen and Tim!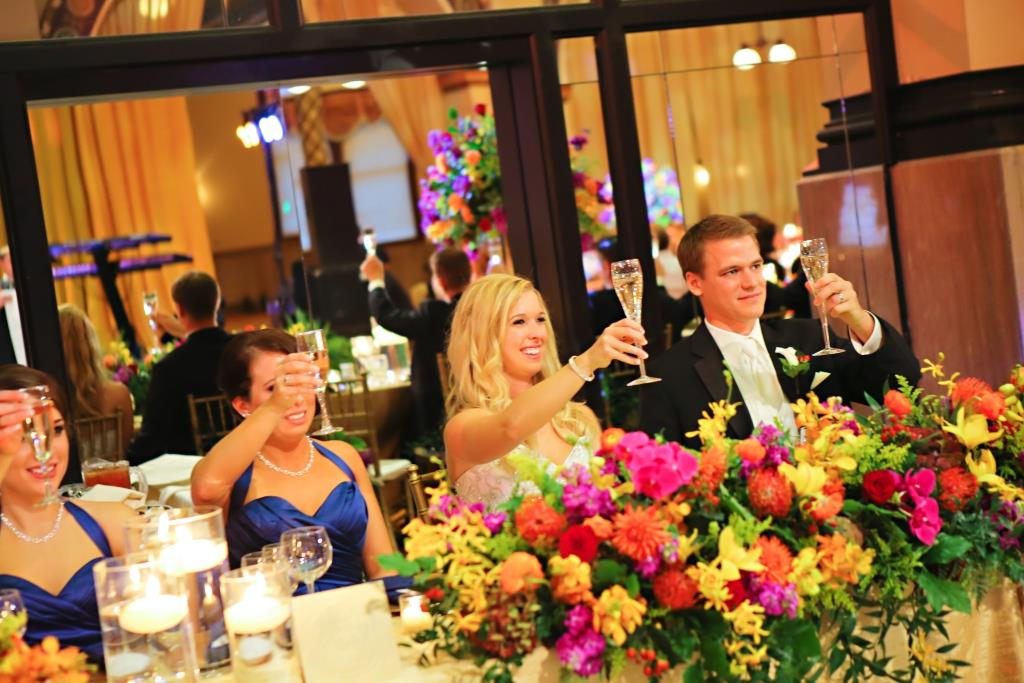 To see the video of this amazing evening – click here: Kristen and Tim Wedding Video Trailer
To keep their "round" theme going, they even had a "round" room at their Sandals Resort – A Rondoval Suite at Sandals Grande St. Lucian. ahhhhhh…. the life 😉
Merci Beaucoup to Jessica Strickland Photography for the above images and to:  Antique Limo, BBJ Linen, Classic Cakes, Crowne Plaza Hotel at Historic Union Station,  Evans Audio Visual / Wow Factors,  Indy Photo Booth, IndyVisual, JW Salon, Makeup by Sparkle, McNamara Florist ~ Carmel,  pomp&polish llc, St. Barnabas Catholic Church, TLW Entertainment

Mon Amie Events, Inc is an Indianapolis, Indiana based luxury wedding planner and Indy based event planner.

Tags: Indiana Wedding, Indianapolis Event Planner, Indianapolis Wedding Planner, Indianapolis weddings, Indy Wedding Planner, Luxury Indianapolis, Real Indiana Wedding, Real Indianapolis Wedding, real luxury indianapolis, real luxury indianapolis indiana wedding, round dance floor, wedding and events planner