Art of the Table – Canvas
Every year, one of the premiere events in the event community is the Association of Bridal Consultants' Annual Art of the Table. Now celebrating 11 years, this event is a collection of great design, decor ideas and distinctive tablescapes put together by Indiana's preeminent planners, designers, florists and event professionals. I'm often quoted as saying, this celebration of beautiful tablescapes  is "My Favorite Day of the Year" because of the stunning tables and the sense of collaboration between the designers.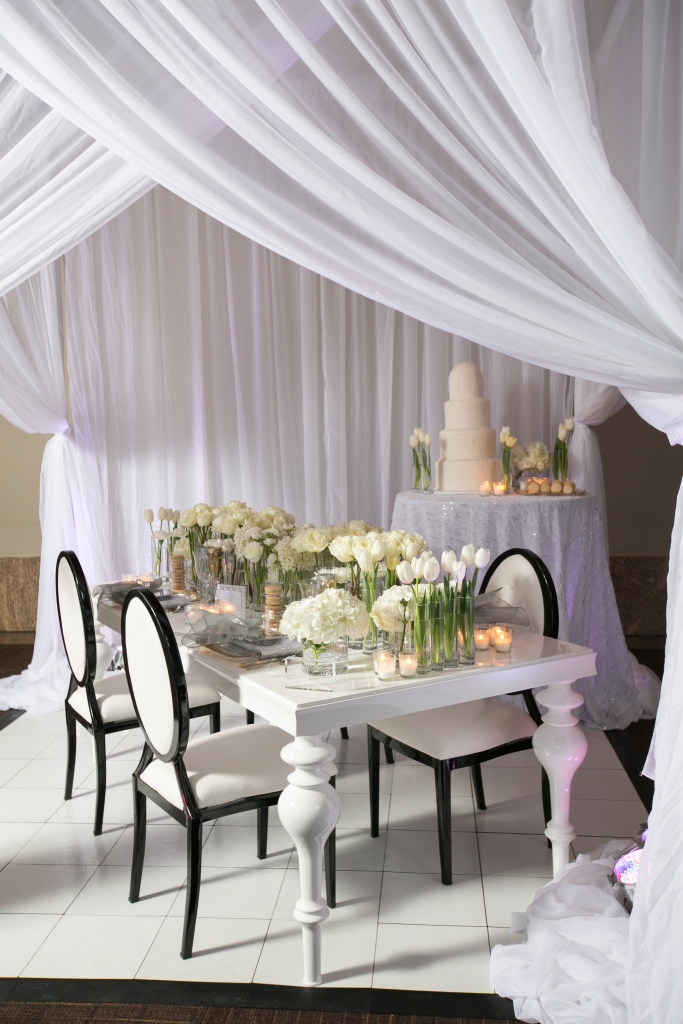 Art of the Table is a weekend filled with beautifully appointed table displays.  The event was conceived to raise money for education and scholarships for wedding professionals in the state of Indiana. It is also a fundraiser for the the American Cancer Society in memory of one of ABC's member's  Betty Jackson.  Betty was an ABC member and to whom this event honors.  Each year there is a table in her memory. Betty was a mentor and friend, and actually helped inspire my company name.  (The story of her daughter's wedding is highlighted here:  Susan and Eric.)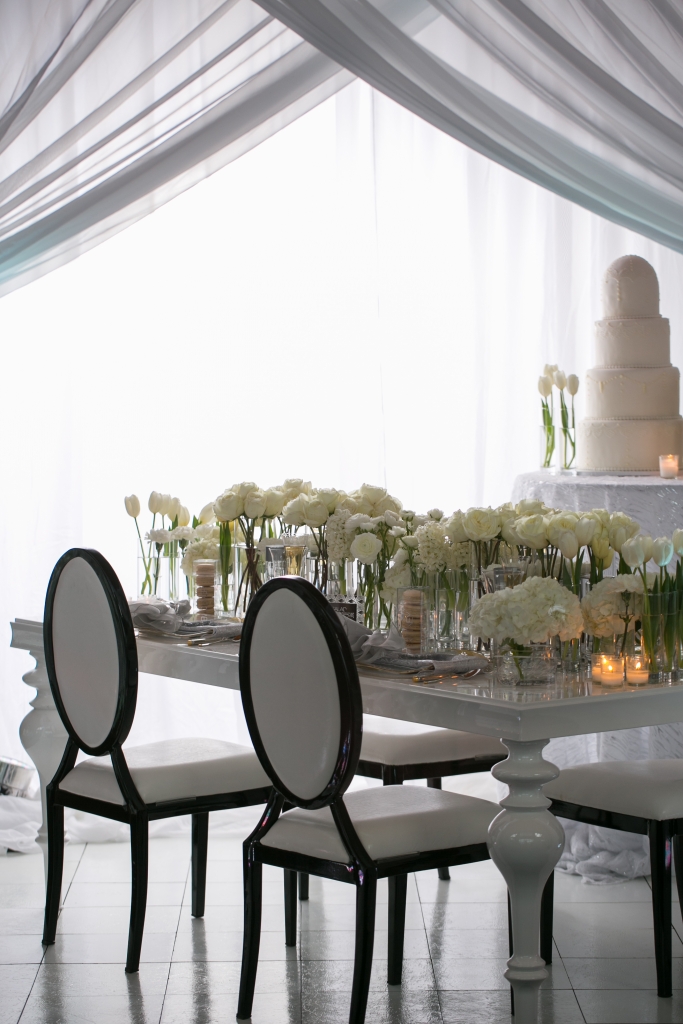 Each year my table has a creative theme.  For 2015,  I am proud to present "Canvas"
 ~ Canvas ~
Couples often have a hard time visualizing their own wedding palette, but using white as the canvas, this design gives anyone the option of seeing how transformative lighting and color is to any design.  The soft fabric serves as an invitation into the indulgent, yet modern, space. Using specialty lighting techniques, this area shows couples that the art of lighting can be used to transform and redesign any setting. Each color alters the look, mood and ambiance of the space.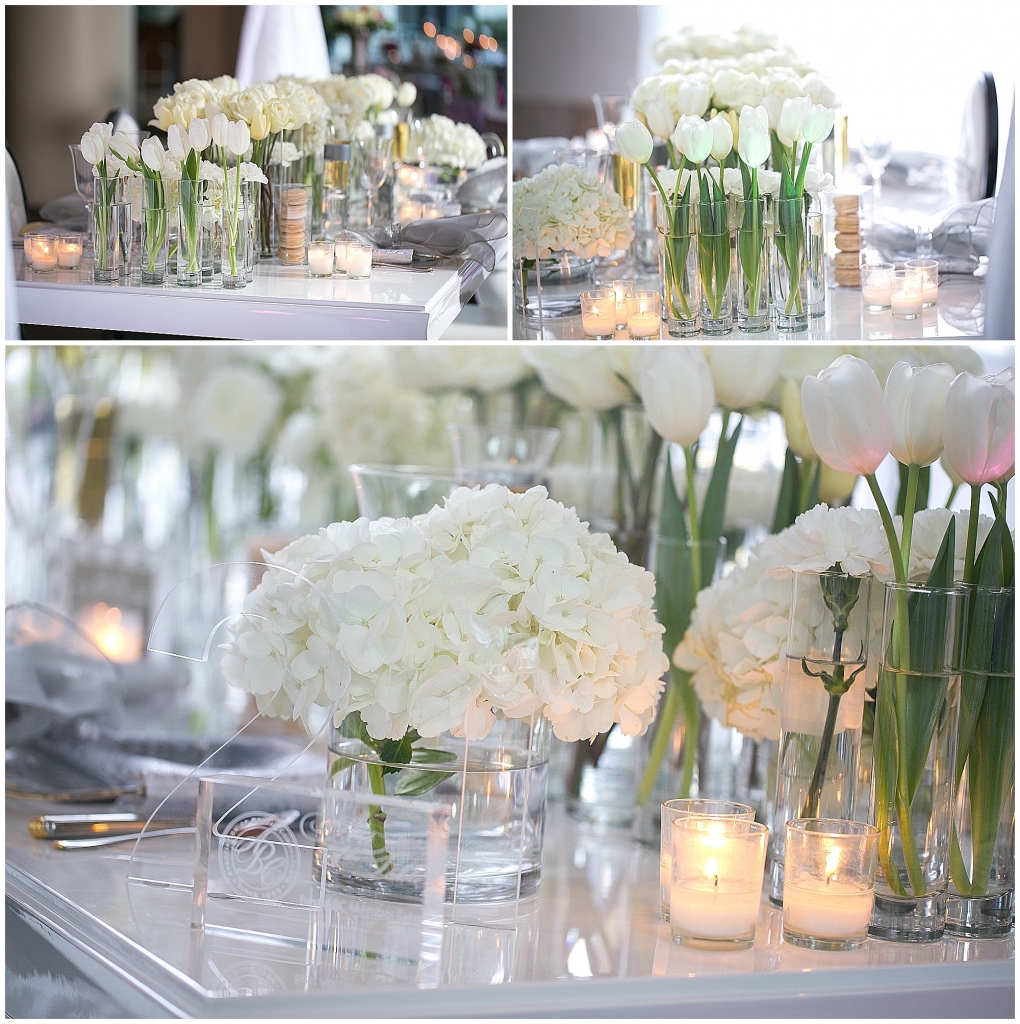 Every year I love all of the details each designer adds to their individual tables and the unique themes and inspirations. The minutia in the favors, menus cards, beautiful floral and china and of course – those linens!   One table was inspired by an engagement party, another a lovely Southern picnic (their menu sign left ft everyone hungry) 😉  Gatsby? It was the year for Gatsby! One was a stunning winter wedding while another  table was a rich a decadent Thanksgiving feast. Other tables played tribute to charities close to their heart.
Mon Amie Events, Inc table was honored to receive the award for "Best Table Designed by an ABC Designer".  It's a true honor, esp in a room filled with such talent and creativity.  Here are some of those intimate  details of the table that won the award.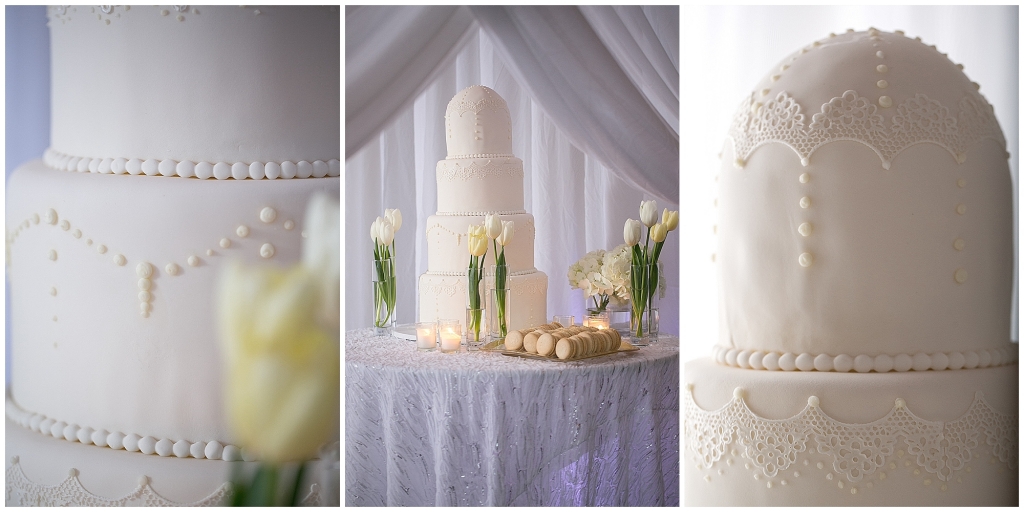 Special thanks also to the professionals who made my vision a reality:  BBJ Linen, Evans Audio Visual, LGi Linen, McNamara Florist – Carmel Location, Pomp & Polish & West Baden Springs Hotel Pastry Chef and to Jennifer Driscoll Photography for being the event Photographer and taking such great care in shooting "Canvas"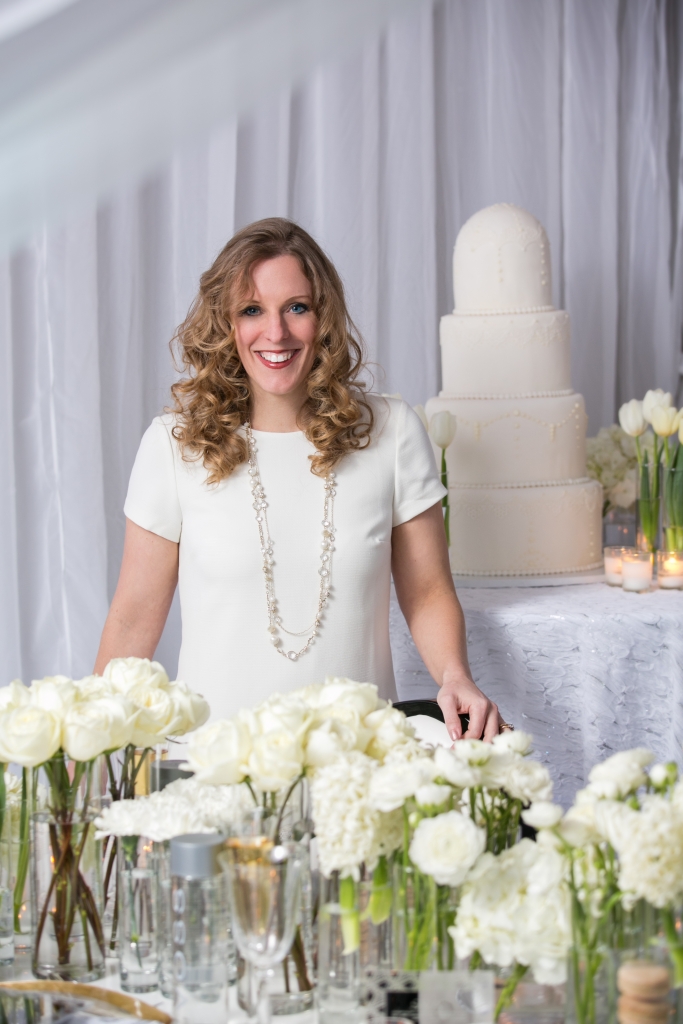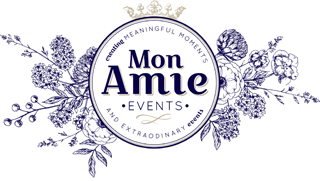 Copyright 2021 | Mon Amie Events Inc.