I am entirely overwhelmed by outpouring and response from the Indianapolis Business Journal's inclusion of me in their 2015 Class of Forty Under 40. For over 20 years the newspaper has put together a collection of our city's business leaders and stars in a variety of fields from medicine and law, to politics and finance.  Typically there are a few sports figures or celebrities included as well.  Very rarely is someone from  the event industry included, and never before has someone from the wedding industry been included.  I am thrilled the IBJ now sees the value of weddings in the business world.  I'm just overwhelmed that it was me they included in this year's class.  Thank you.
In 2015, our class is diverse and unique.  We include a sports team owner, a 2 time Indy 500 pole sitter, a NY Times best selling novelist, a craft brew master, attorneys, philanthropists, and financial annalists in every category and oh yeah, a really talented hometown guy from NBC's The Voice 😉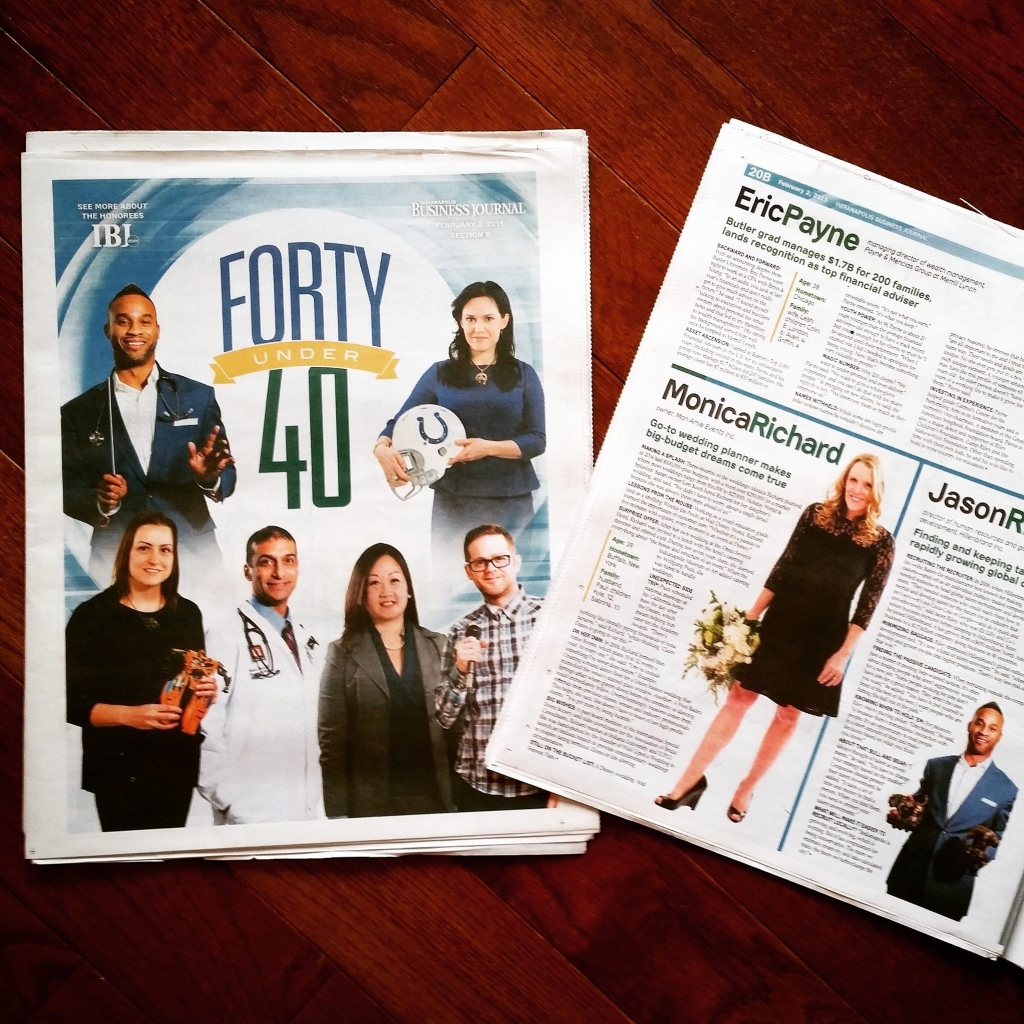 Many have asked how long I've known?  The answer – October. What we didn't know, was the other members of our class.  It was actually quite fun to get the list along with the rest of the city, only to learn that I actually knew other people in my class.
During the few months I have known I was included in Forty Under 40, I wanted so much wanted to thank a few people including Lori Koch, Michael & Lauren Crosby, Amanda Cecil, Shu Cole, Liz Guthrie and Phil Ray all of whom took the time to write nominations and recommendation letters on my behalf. Also to Jamar Cobb-Dennard for your words of encouragement and advice.  Then, in early December, when the photos were taken, imagine my delight to walk in to find a former groom from early in my career was the photographer! Eric Learned, thank you for the photo, LaDolce Salon for hair and make up and The Empty Vase for my flowers at the photo shoot and Lou Harry for the kind article.
Though the plaque may have my name on it – it would not be possible without endless support from my family, enthusiastic students whom I adore sharing our industry with each semester, key mentors – of all ages  (from around the country) who willingly share their knowledge,  encouragement from colleagues and event professionals who provide their energy and commitment to each event, and to my clients who give their unwavering trust. Without you, none of this would be possible. I am forever grateful for the opportunities I have been given and this amazing and humbling honor.  Thank you all and thank you for the week long love-fest. It is something  really wasn't prepared for.  I am really grateful to all of you.
To read the  article – click here:  http://www.ibj.com/articles/51553-forty-under-40-monica-richard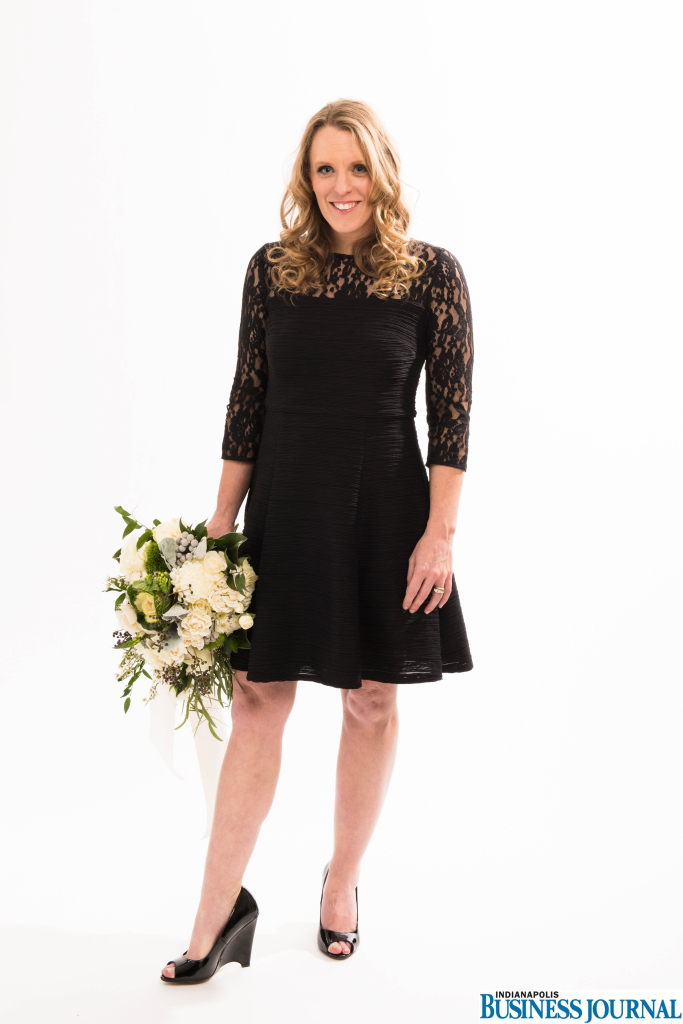 Photo Credit – Eric Learned c/o Indianapolis Business Journal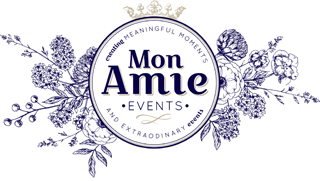 Copyright 2020 | Mon Amie Events Inc.