Hanna and Reilly's Starry Night at the Scottish Rite Cathedral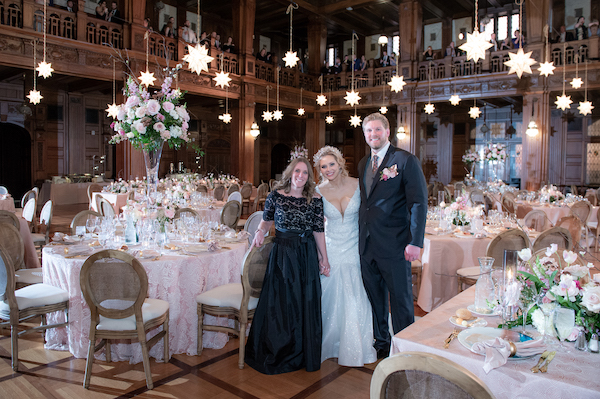 Our Mon Amie Events team is over the moon for Hanna and Reilly's Starry Night wedding at the Scottish Rite Cathedral.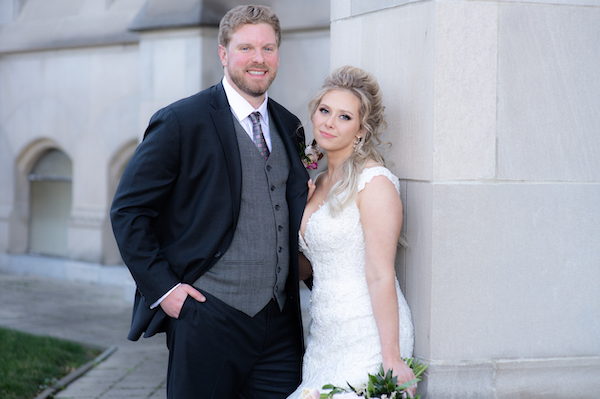 The Night was filled with personal touches, touching family moments, and a few surprises.
Our bride and groom spent the morning with their wedding parties. Hair and makeup for the ladies, a little lunch, and plenty of fun photos and wedding day details.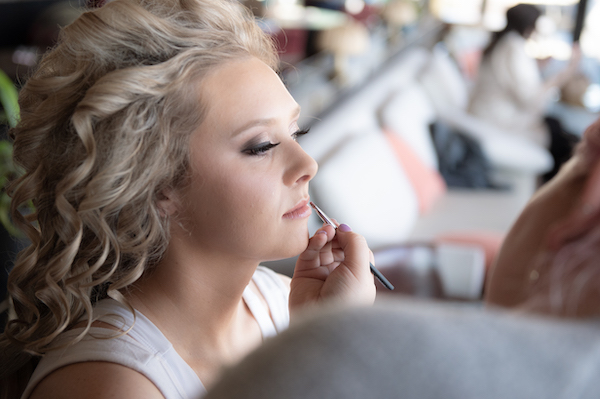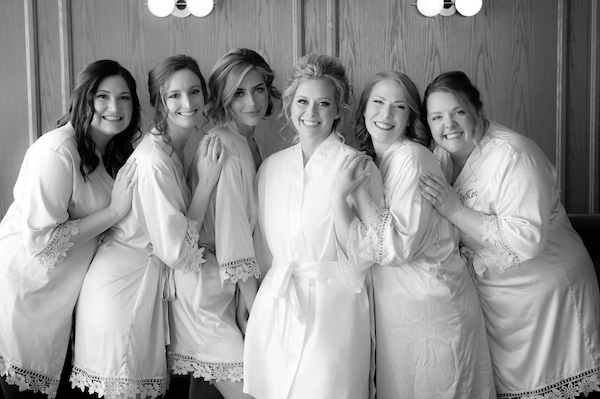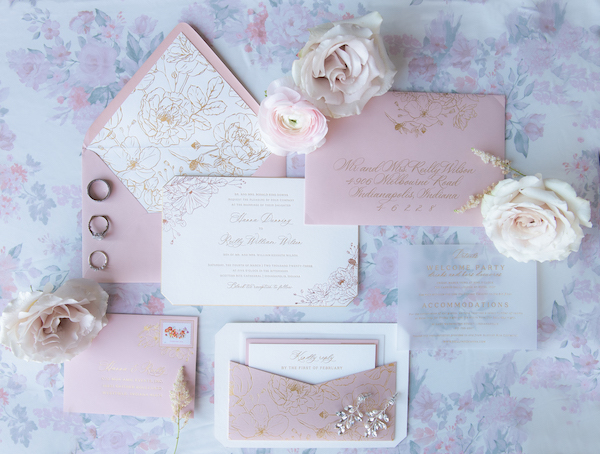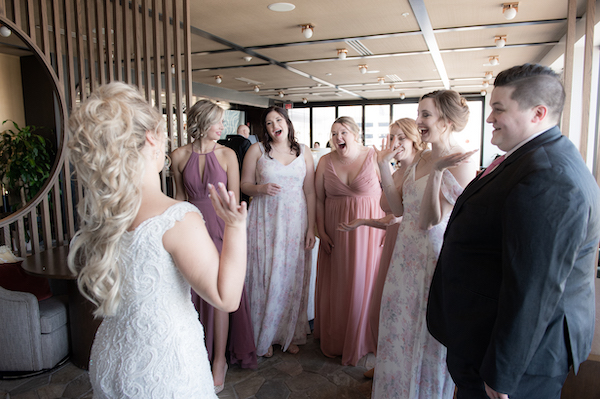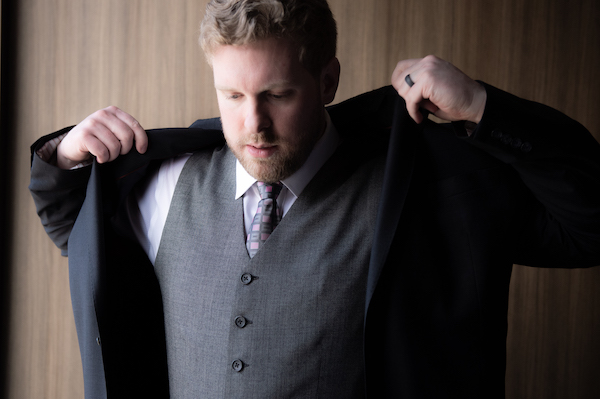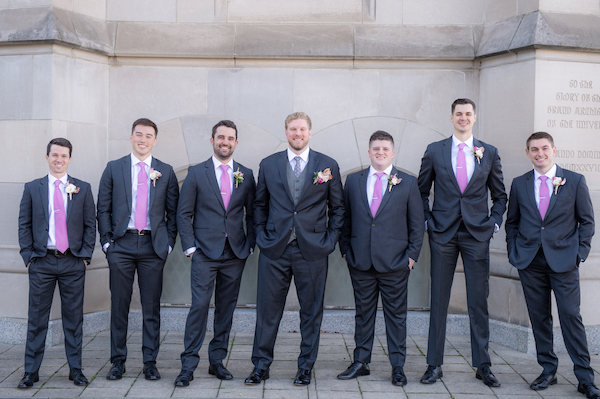 An Amazing Pair of First Looks
If you've followed our Mon Amie Events blog for any time, you know we love amazing first looks. Hanna and Reilly's wedding included her first look with her father and his first look with his mother. Both were too cute for words.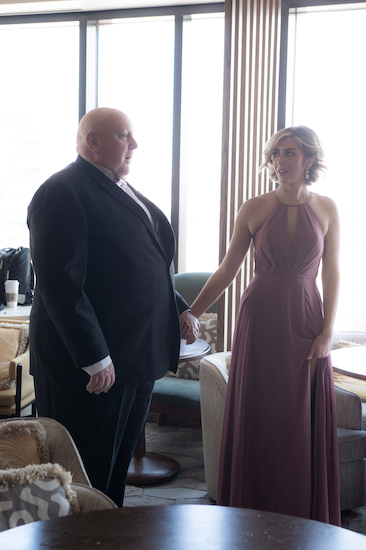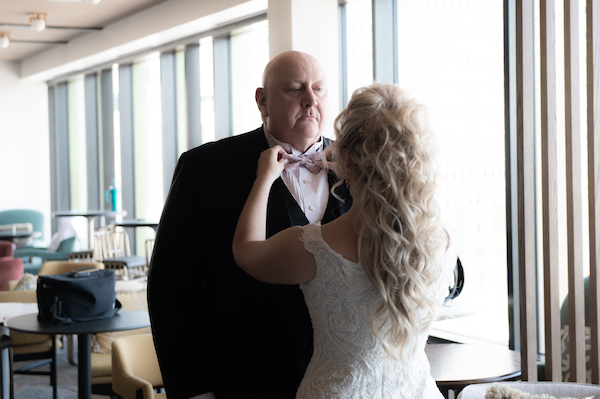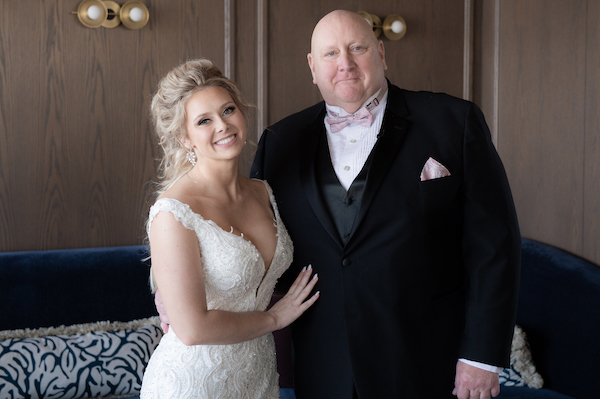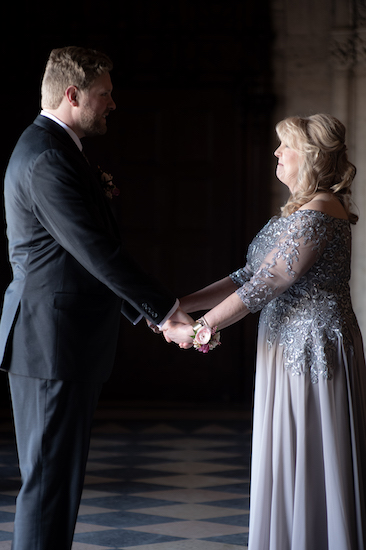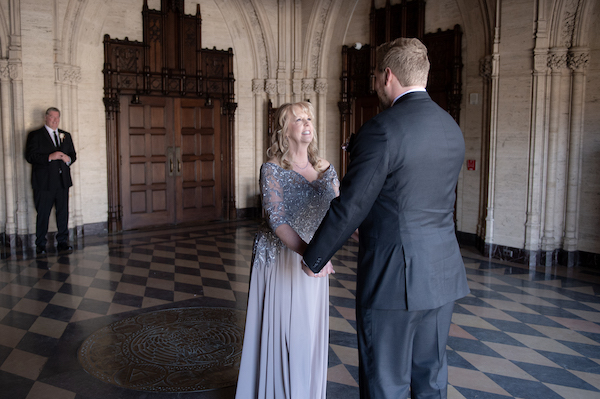 Save The Best For Last
If you think the couple's first looks with their parents were impressive, wait until you see Hanna and Reilly's first look and the photos that followed. The Scottish Rite Cathedral offered them some incredible backdrops.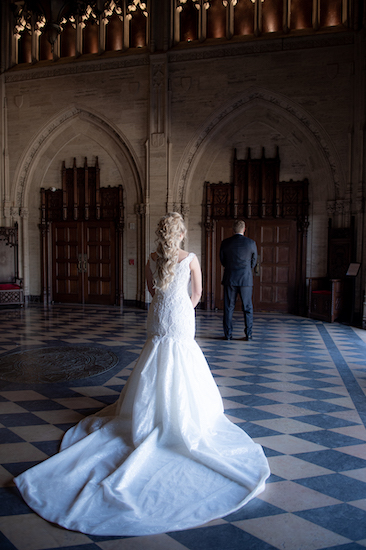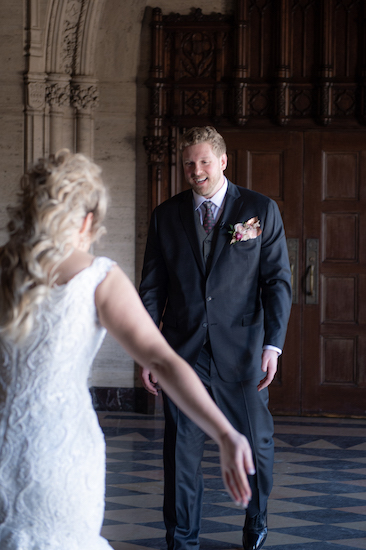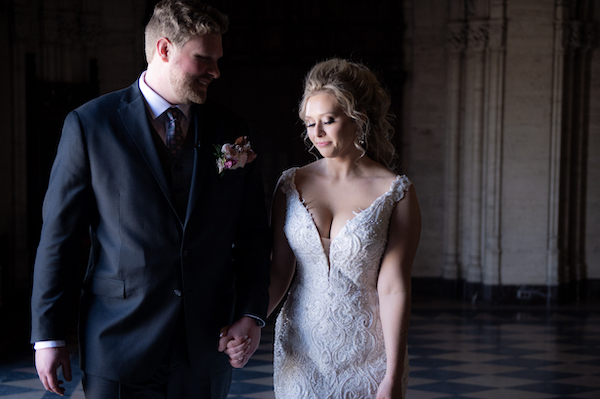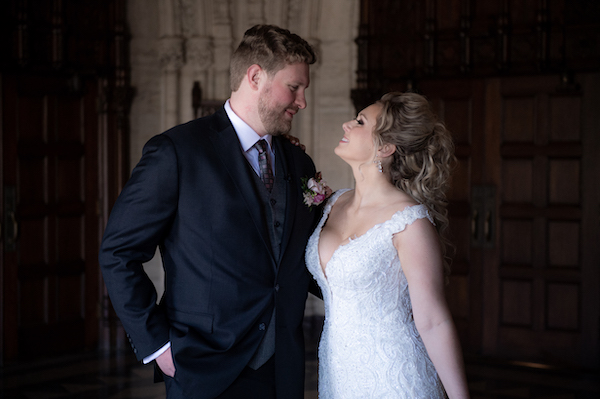 This One's For You, Dad!
As a special surprise for Hanna's father, a Pipe, and Drum Corp greeted guests as they arrived for the ceremony. Traditional Irish music and a glass of Champagne are the perfect way to get your guests.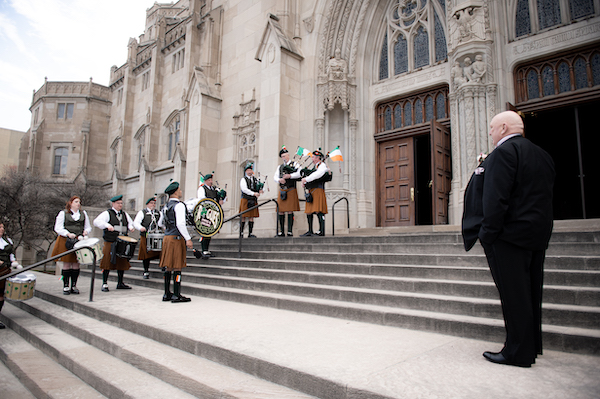 Other nods to the Emerald Isle and the couple's first trip together were fun musical selections like their introduction to "Shipping up to Boston" by Dropkick Murphys and their amazing custom wedding favors. How cute are these hand-etched Irish Coffee Mugs and Irish Breakfast Tea??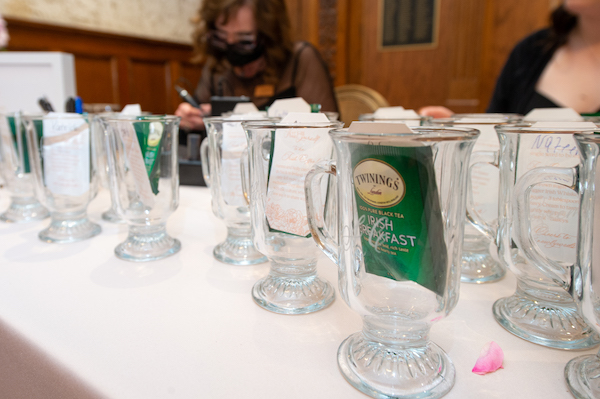 Exchanging Rings and A Hand-fasting
A magnificent ceremony structure was created inside the cathedral with branches and blush flowers. The blush floral creation and candles popped against the venue's warm wood tones and stained glass.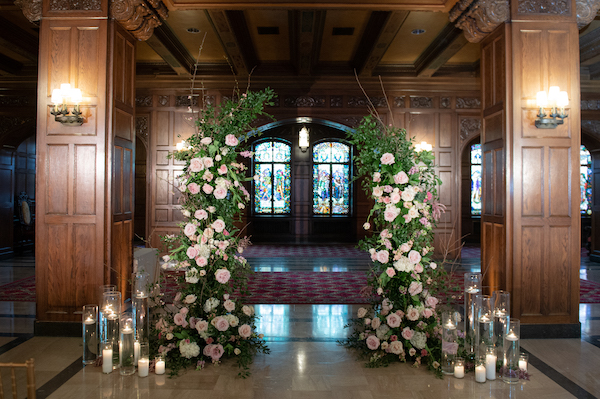 With everyone in place, Hanna, escorted by her father, made her entrance to "The Scientist" by Coldplay.
The couple incorporated special reading, vows, and handfasting in their beautiful wedding ceremony. Sealing their vows with a kiss, the newlyweds exited to 'Feel It Still' by Portugal the Man.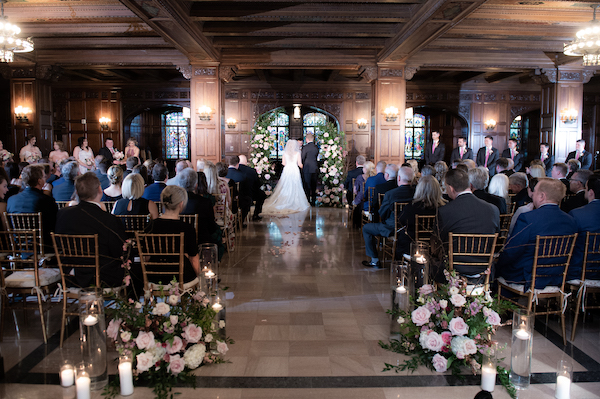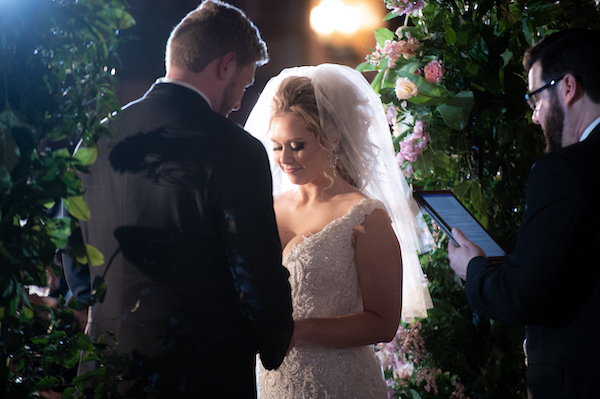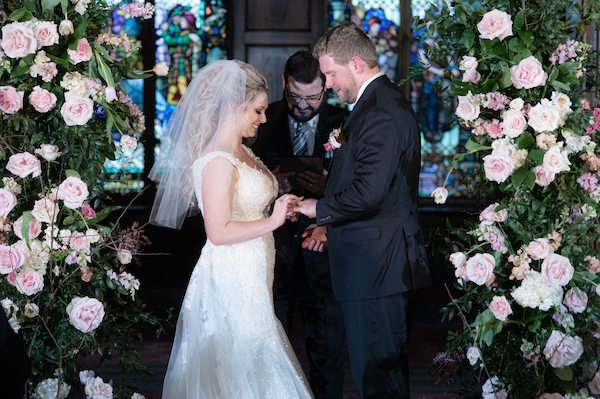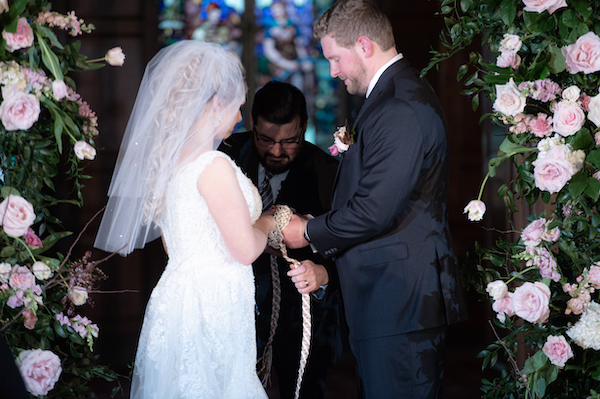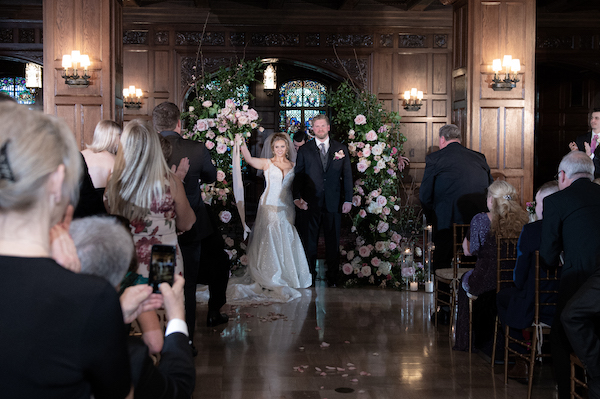 A Starry Night
Inside the ballroom was a fantasy in shades of pink with stars floating about an eclectic creation of round, square, and rectangular tables.
Textured linens, spectacular floral arrangements in shades of pink accented with branches, and flickering candles in glass cylinders adorned tables set with custom menu cards, knotted velvet napkins, and gold-toned flatware.
Dozens of handcrafted glass stars danced above the tables, adding a touch of whimsy and a soft glow.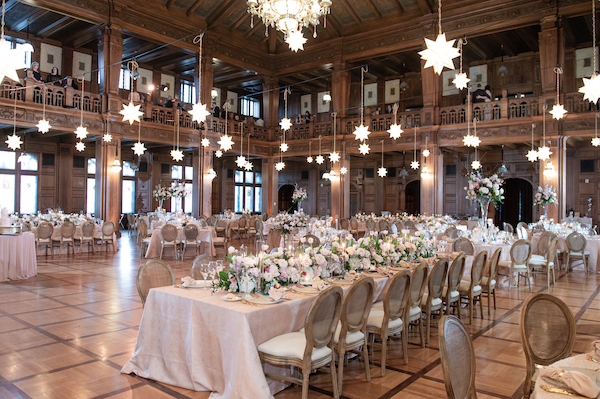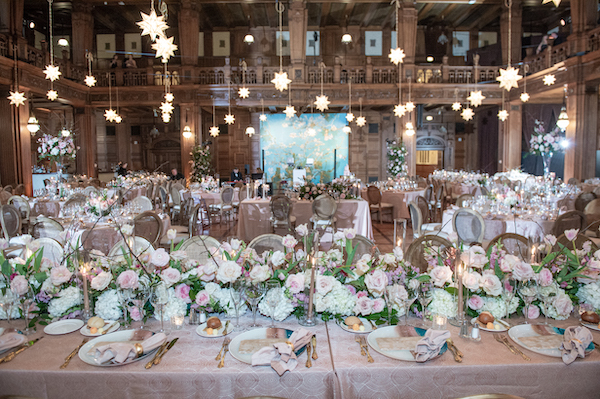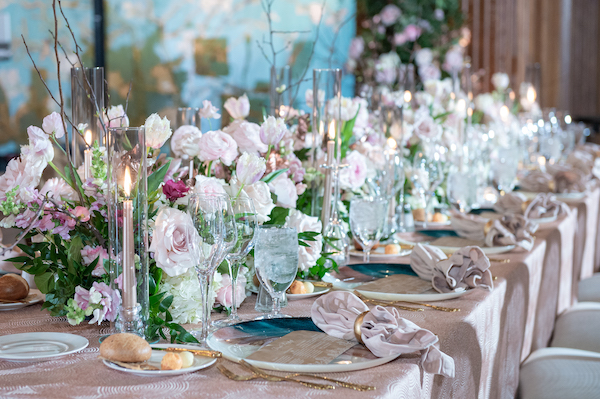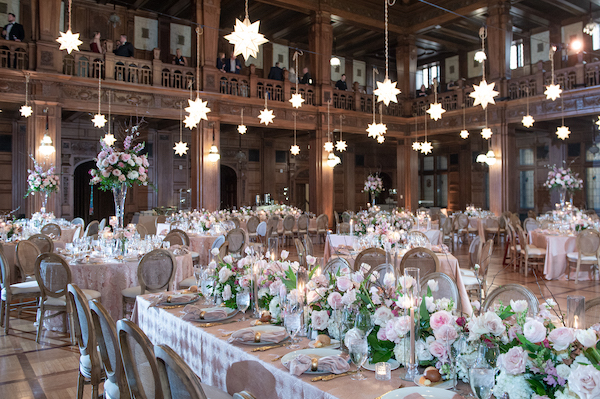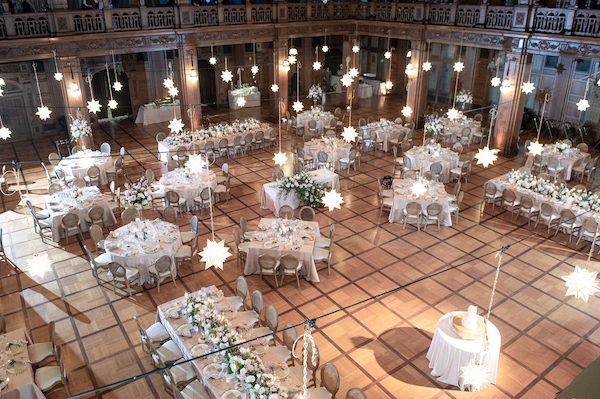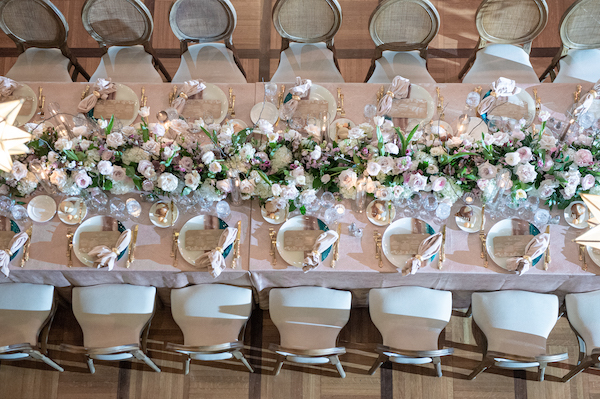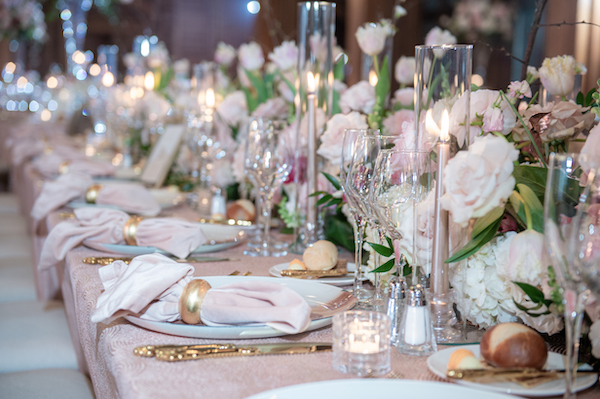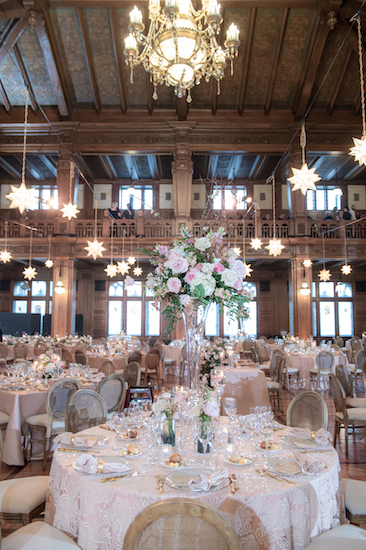 A spectacular floral tapestry held the escort cards for each guest, and once all of the cards were removed, it created a one-of-a-kind photo backdrop. Displayed off to one side was Hanna and Reilly's beautiful two-tiered wedding cake dressed in pink and gold.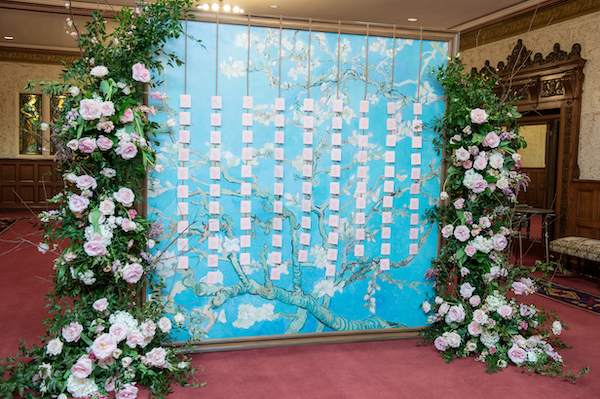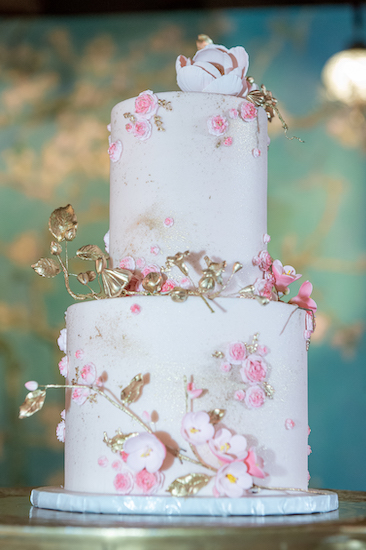 A Sneak Peek and A Private Moment
With wedding guests heading off for cocktails and hors d'oeuvres, the newlyweds entered the balloon for a sneak peek. We loved seeing the expressions on their faces as they looked at all of the details.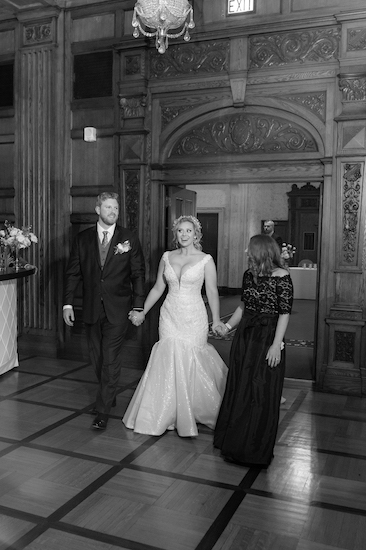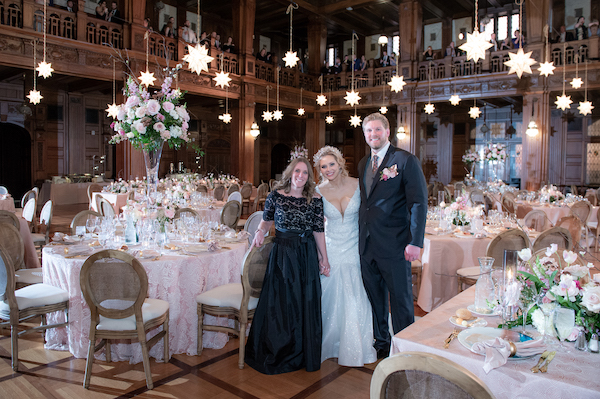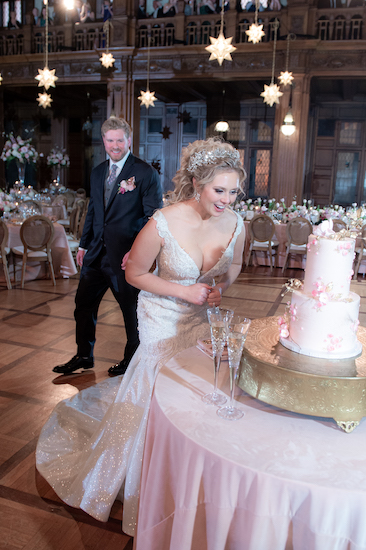 After soaking in the fairytale atmosphere, Hanna and Reilly took a private moment for their first dance to 'Sparks' by Coldplay.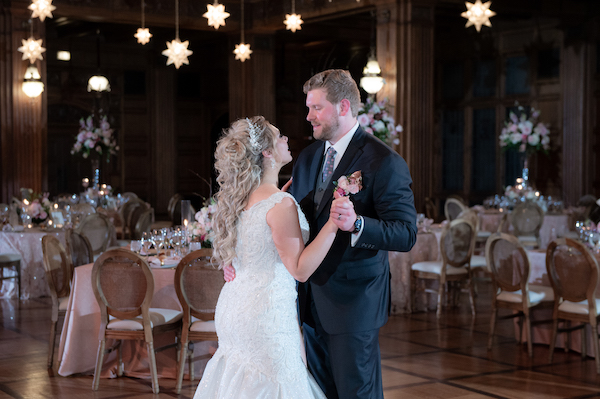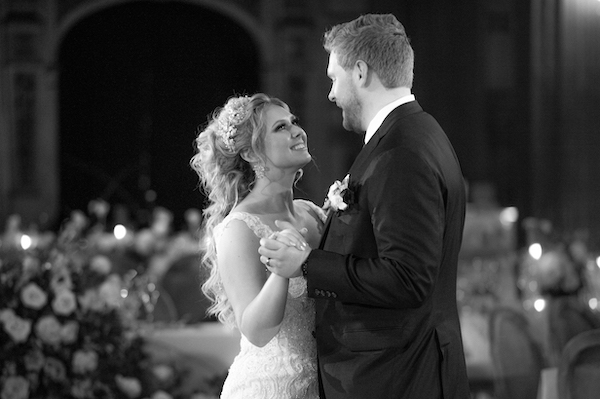 Dinner, Irish Music, and Swords
With guests settled into their seats, the couple made their grand entrance and welcomed all of their family and friends.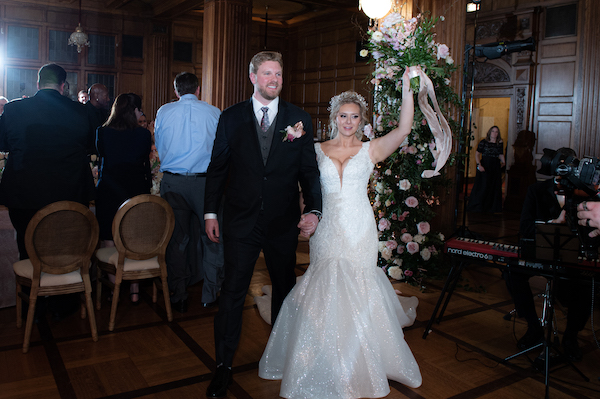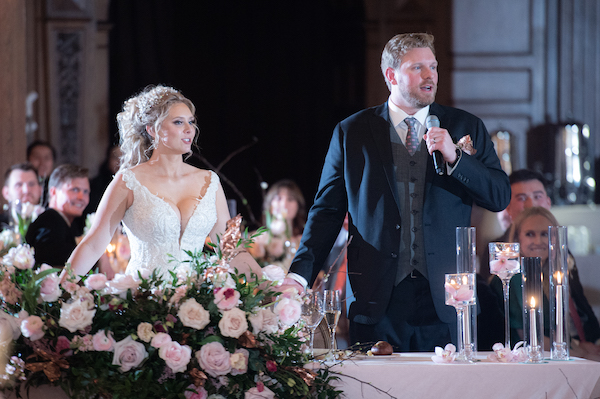 Following the blessing, guests enjoyed a delicious multi-course dinner with wine service set to traditional Irish music.
Hanna and Reilly cut their wedding cake with a family sword during the Intermezzo course. Several touching toasts and parent dances followed the cake-cutting before opening up the dance floor for the evening.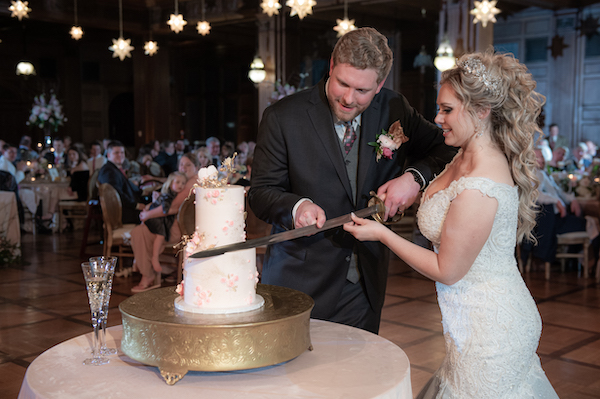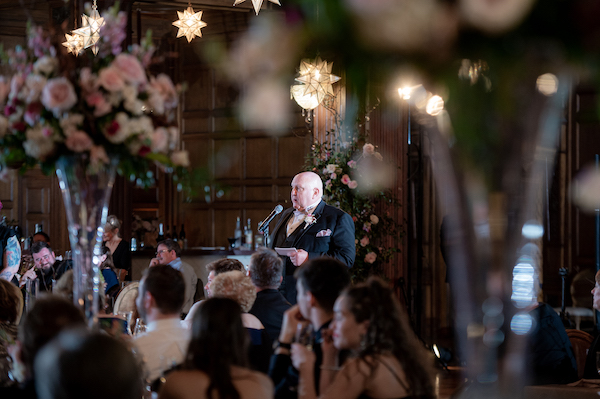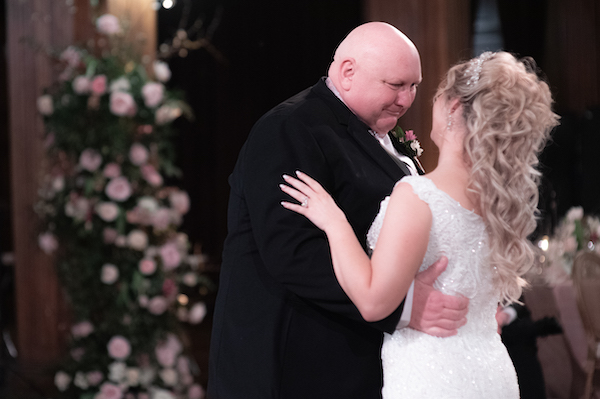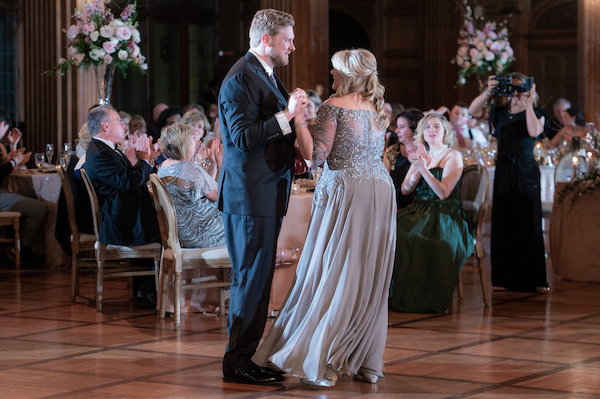 As the night wound down, Hanna and Reilly made their exit surrounded by family and friends before heading off in a classic car.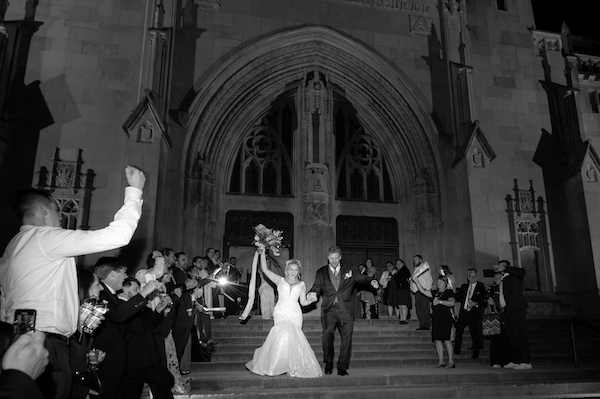 Congratulations, Hanna and Reilly!
Merci Beaucoup
Merci Beaucoup
Thank you to the spectacular Indianapolis wedding team who made Hanna and Reilly's Indianapolis wedding come to life!
Indianapolis Wedding Planner / Designer: Mon Amie Events, Inc.
Hair and Makeup: Something Blue Stylists
Wedding Officiant: Matt Skiles
Wedding Ceremony Music: Cathy Morris Musicians
Indianapolis Wedding Venue: Scottish Rite Cathedral
Photography: The Siners Photography
Videography: Eyenamics
Floral Design: Pomp and Bloom
Catering: Kahn's Catering
Wedding Cake: Top Tier Cakes
DJ: Jim Cerone
Decor / AV: Camargo / Board By Board
Papery: Oliver's Twist
Custom Wedding Favors: Calligraphy Jewels
Transportation: Antique Limo Co.
Guest Accommodations: Hotel Indy
Rehearsal Dinner: Union 50
Bag Pipers: Mike Brown Pipers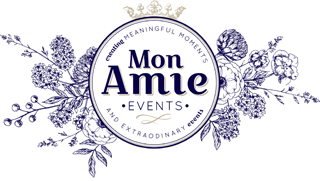 Copyright 2023 | Mon Amie Events Inc.