A Toast to Mothers!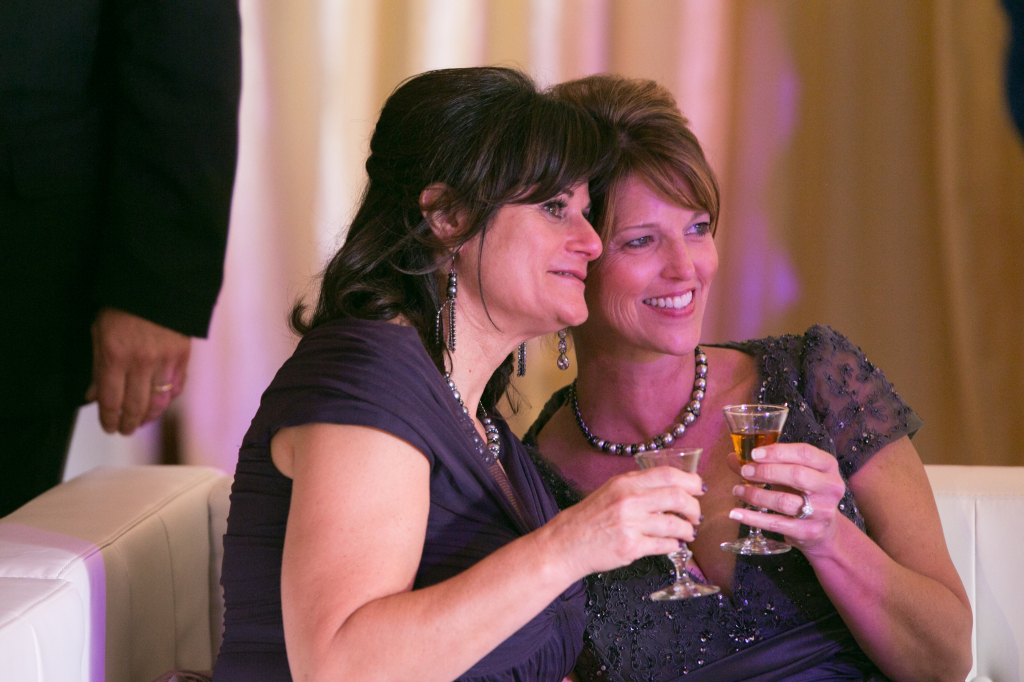 As we enter Mother's Day week I wanted to take a moment to reflect on the importance of family in a wedding.  The wedding ceremony is the blending of two families into one and while some portions of the ceremony ritual dictate how this happens, I want each of my planning clients to also take a few moments to relax, enjoy and take a deep breath.  I also want their families to do the same.  Savoir the moment.  Enjoy the spectacle.  Relish one another.
For this reason, here are a few moments I hope every bride will do with their parents because moments like this should be treasured.  Enjoy them.  They're not only for the bride, but for the parent – and admittedly, for anyone lucky enough to witness.
Hav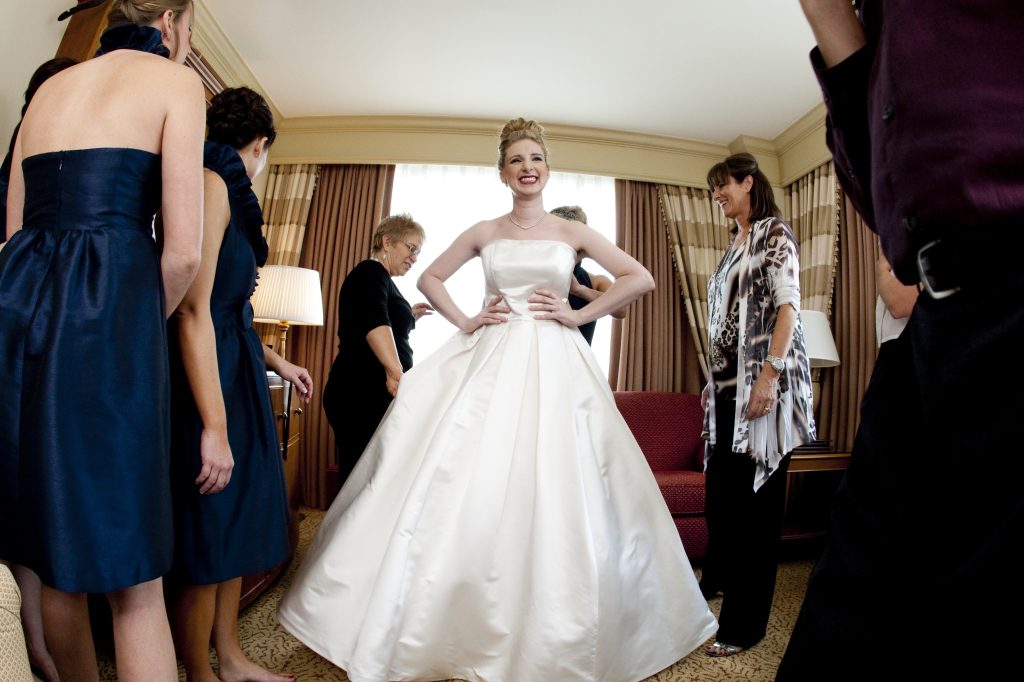 e your mom help you get dressed.  You'll reminisce. You'll laugh. And yes, you'll cry.
Allow her to put on your jewelry. 
It will remind you both of the times she did so for dances, Prom and likely, your first date.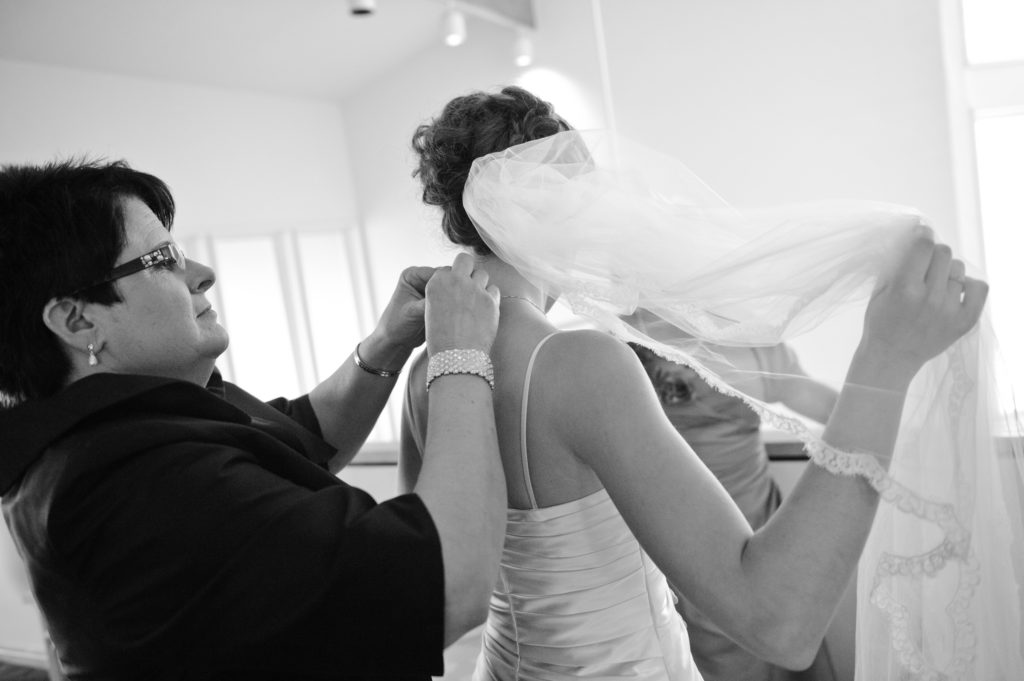 If you're lucky enough to have your Grandmother present, have her put in your veil. 
We should all be so lucky to have something so delicate placed by such loving hands.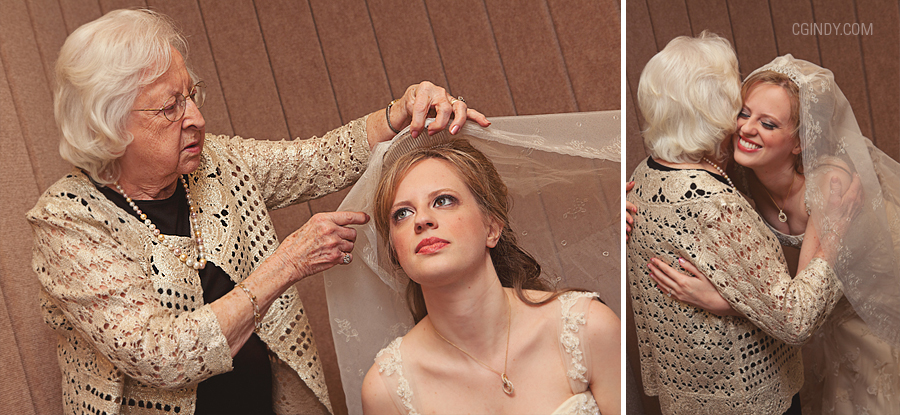 I don't want to forget about Father's too – this post is about Dads as well.
Allow Dad his moment as you walk down the aisle…  to get one last kiss goodbye!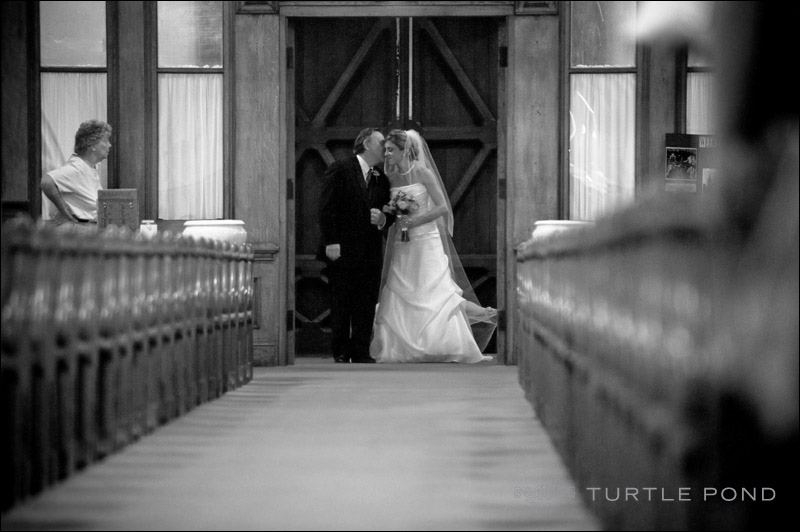 I always tell my brides for their processional to take it slow.  We're in no hurry.  I loved this moment.  She and her father actually carried on a conversation!  It was so endearing and sweet!  I' ve always wondered what wonderful and thoughful (and no doubt funny) 🙂 things were said to one another as she made her way to the altar.
Take your time.  This is your big moment.  Enjoy your walk with your parent.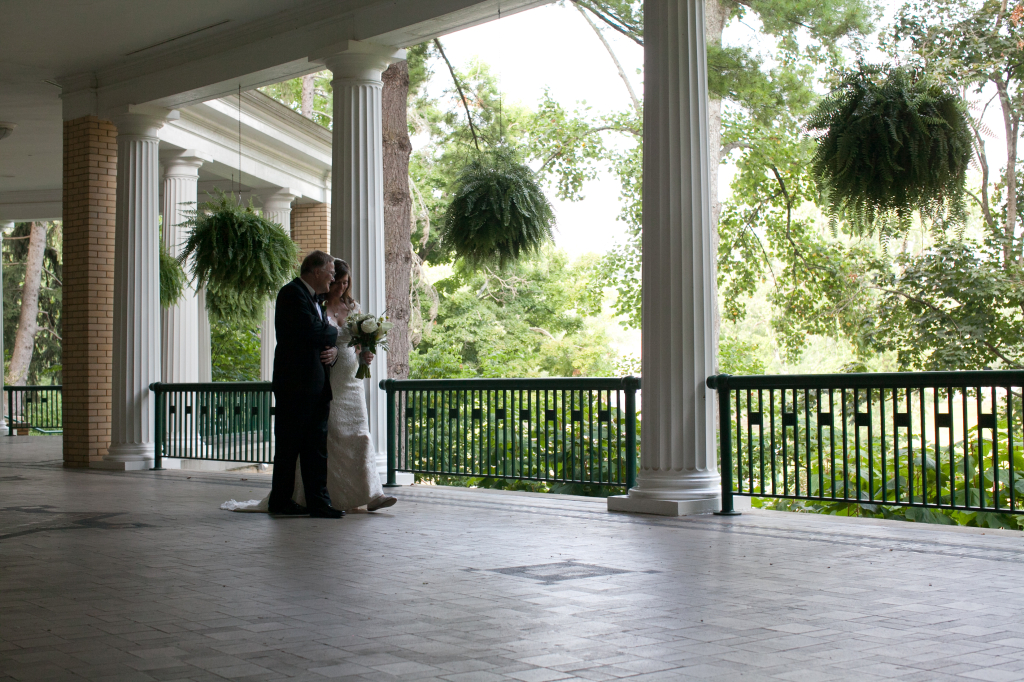 If you want to see me tear up during a wedding, it will be during a Mother / Son dance or a Father / Daughter Dance.  Seeing the relationship with a parent gets me every time.
Pick a song that is really special and whenever possible, keep the song a surprise. 
I love seeing the parent's reaction!  So will your guests.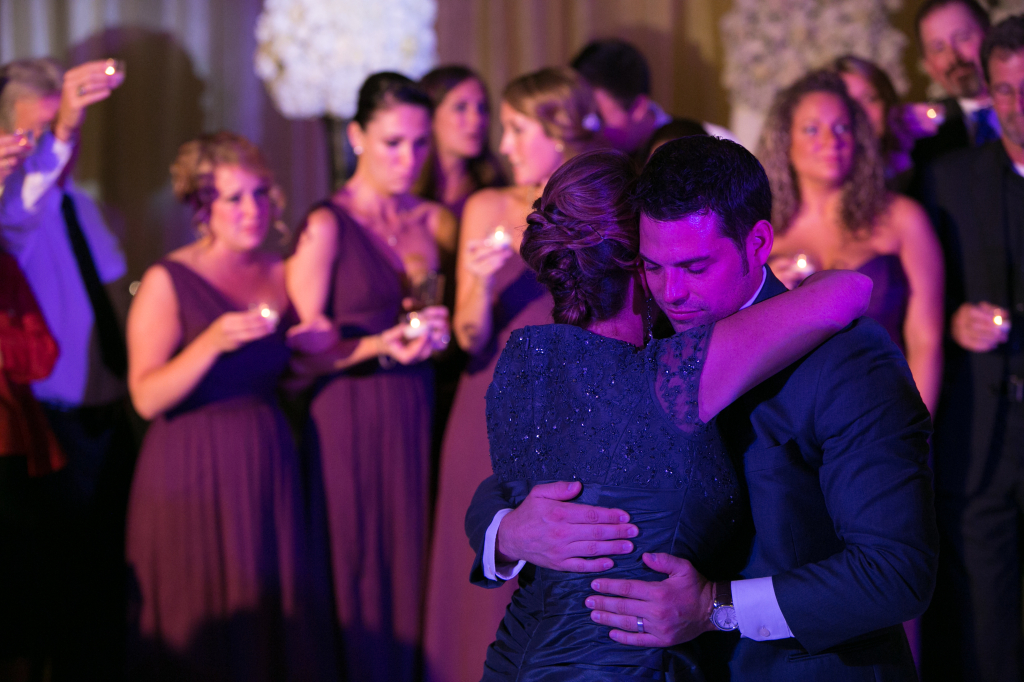 I love this photo – is this a big amazing happy family or what?!  🙂  Both sets of parents, the bridal couple and the sister-in-law!  They are taking the last piece of advice perfectly:
At some point in the night – dance with your new parents!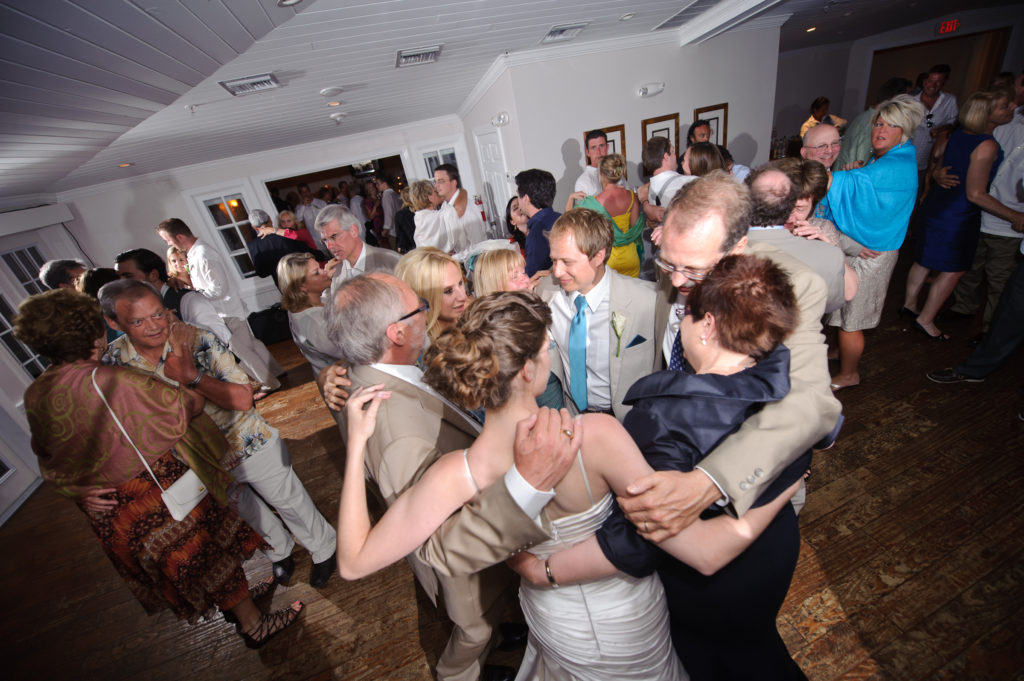 Happy Mother's Day Mom, I love you.

Merci Beaucoup to the Photographers I have been lucky enough to work with over the years who captured these amazing moments of my bridal couples with their parents.  (In order of appearance):  Jennifer Driscoll Photography,   Scalini Photographer, Megelaine Images,  Square Mouth Studios (formerly known as Carignan Gallery), Turtlepond, Jennifer Driscoll Photography (two images) Megelaine Images.
Mon Amie Events, Inc is an Indianapolis Indiana event planner, luxury wedding planner, bridal consultant bar mitzvah planner, bat mitvah planner, event designer and wedding designer. Monica Richard, MBC
6915 Bretton Circle, Indianapolis, IN 46268 317-460-3726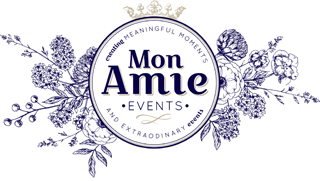 Copyright 2020 | Mon Amie Events Inc.