My Disney background has helped shape my entire career – from bringing more than just a little pixie dust into the lives of each client, to ensuring each event has her own Fairy Godmother.  I want to make sure every event has an element of magic, imagination and fun.  Imagination is where is all starts!
I love seeing how clients bring their own personalities into a wedding – so let's talk about how we can do that.  (and… we won't use the P word:   Piterest.  😉  Couples often turn to Pinterest for ideas for their wedding ceremony and reception then bring me, their planner, or eventually to their florist oodles of pretty images and say "isn't this unique?  I just love it, I want it for my wedding too!" (didn't that just negate the meaning of the word unique?)
I gently broach the topic by guiding my clients that if they saw it on Pinterest, perhaps their bridesmaids (who are also of the marrying age) and their guests may have seen it too. The last thing she would want at her wedding is for a guest to say "I saw this on Pinterest." We would want them to say "What a lovely and unique element" or "that is soooo them!"  So I tell my client "Let's put our own spin on things and truly make it unique."  Instead, I have encouraged my clients to (GASP) not look at Pinterest at this phase of the wedding!  Let's use our imaginations and come up with other ideas to make your wedding your wedding.
1: Be a filmstar:  If you've seen it in the movies, then do it!  The photo above as in my mind's eye for years!  It took the right client, the right venue and the moment to put it all together.  However it's not like this was the only event that could be inspired by film.  Gatsby weddings have been popular for years, and are coming on strong again this season.
2:  Go on a date:  Think about your favorite locations to go on dates.  Now, have your guests do the same, join you on a date!  If you love going to going out for sushi, have a sushi station during cocktails.  If you met at a coffee shop, by all means, have that coffee as part of the festivities!  If you enjoyed tailgating in college together where you first met, consider having a late night snacks with a tailgate flair including cornhole. In your lounge area set up your alma mater's game on for the guys in the room to enjoy.  Last weekend the bride and groom were just as enthralled with the Irish's upset win over Arizona as her guests.  Kristen and her pom squad teammates even performed at halftime on the dancefloor!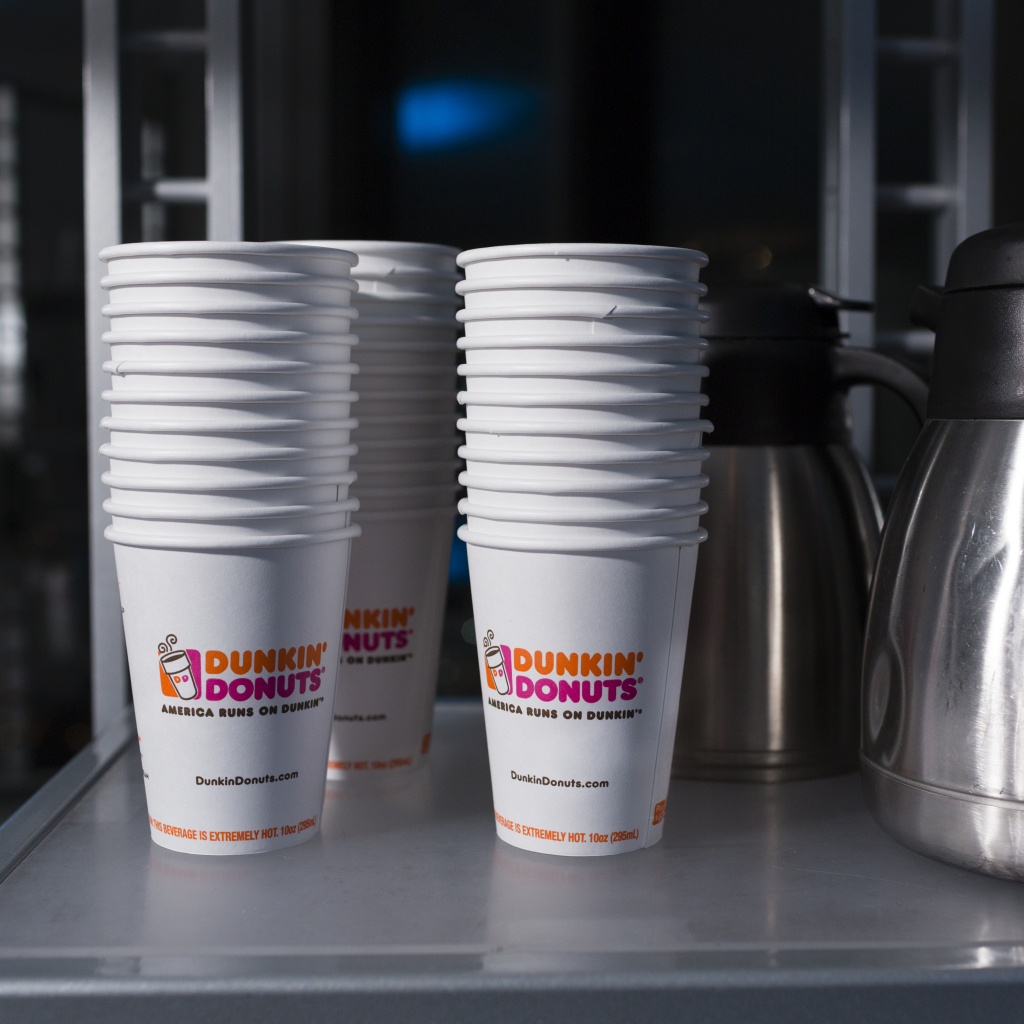 3: Stamp their passport:  Don't be afraid to tempt your guests' taste buds with your culinary adventures. If you and your fiancé have traveled, share these experiences with your guests.   Consider making your menu about your travels.  Perhaps you have traveled to great locations in our country or internationally and you remember specific dishes that you want to share with your friends and family.  Do it! They will love trying new things that mean something to you.  Printing your menu inspiration on the menu card with an explanation will be something they will enjoy and be excited to try.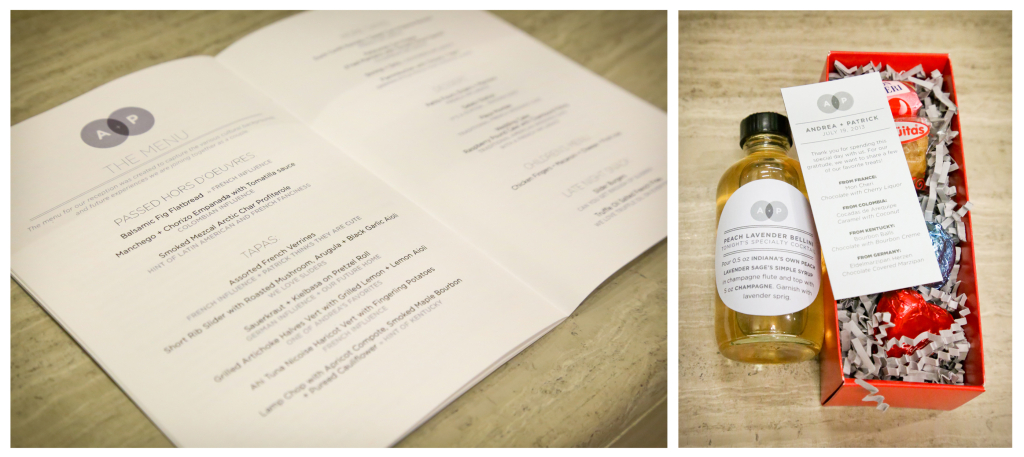 4: Red Carpet Runway: Look at fashion magazines first.  I know, I know, brides want to grab that wedding magazine first when they have that engagement ring slipped on their left hand.  Grab your favorite fashion magazine and look there for color and style inspiration.  Your wedding style should reflect your personal style. Remember that! One of the most show stopping gowns I've ever seen was actually right out of the pages of a fashion magazine because she refused to look "'bridal" but rather "red carpet." She wanted to look "Bam!"  Boy did she!  To this day, it's the gown more people compliment, because it was so sleek, stylish and stunning.  (Admittedly, it's also the gown most of my clients want to know where to go to in Chicago to buy something similar.)
5:  It's what's inside (your home)  that counts:  Do you have a favorite couch or piece of furniture that could be part of the seating for the head table, cocktail seating or lounge?  Is there a vase that has special meaning the florist can incorporate?  Is there something you remember from your childhood that would bring back a flood of memories for another generation because you surprised your parents (or grandparents) by using it in the ceremony or on your head table?  I've had clients use everything from the family's rug for the wedding ceremony altar space, to a sentimental vase for the altar flowers to a pocket watch.  One bride used her mom's fur stole and gloves.  Many of these were kept a surprise until wedding day.  It was wonderful seeing the reaction from the family members when they realized these pieces were lovingly used in the ceremony by the couple.  Look at what is right within your own home, your own yard or your own family history to create a special memory for your family.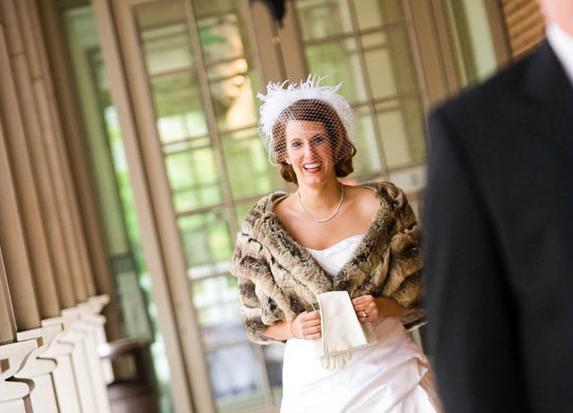 Regardless of your imagination inspiration, choose something that truly is unique, something that speaks to you as a couple and as a newly forming family.  Make sure it resonates with your guests and doesn't just follow the latest trends on websites and social media. After all, you want the day to be about the two of you, your families and your new life together and not about what "unique" idea you saw and likely, what everyone else did too.  You want it to be a reflection of you, your lives and your story that is about to unfold in front of those you love.
Merci beaucoup to the following photographers for taking these photos for me of my clients and weddings:  (in order of appearance) IndyVisual, Nathaniel Edmunds Photography, IndyVisual, Kevin Swan Photography
Mon Amie Events, Inc is an Indianapolis based full service  luxury wedding and event planner specializing in event planning, wedding planning and event design.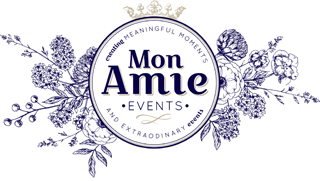 Copyright 2020 | Mon Amie Events Inc.