Elizabeth and Adam's Indianapolis Central Library Wedding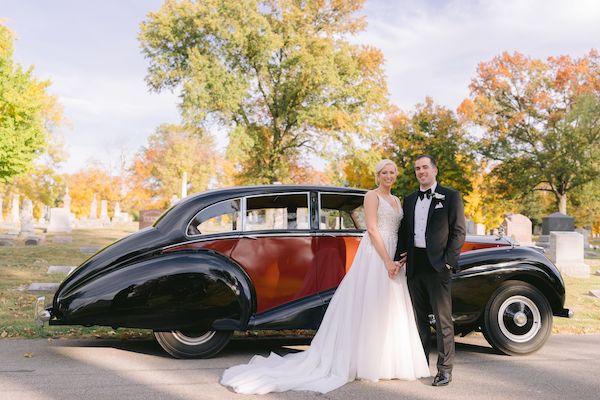 Our Mon Amie Events team adored working with Elizabeth and Adam on their wedding at the Indianapolis Central Library.
Their wedding day was filled with color, texture, and love!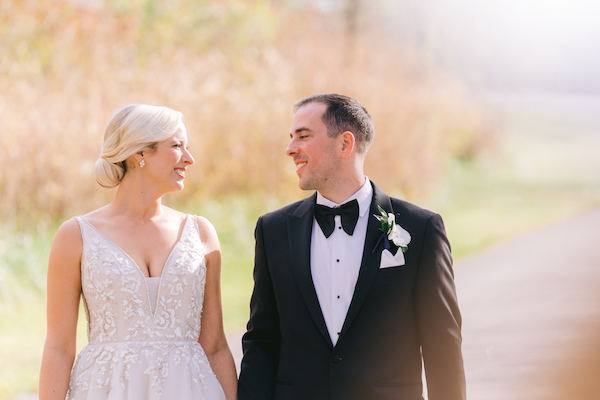 Today's The Day!
The day started for Elizabeth and the ladies with photos, a little bubbly, breakfast, and hair and makeup services.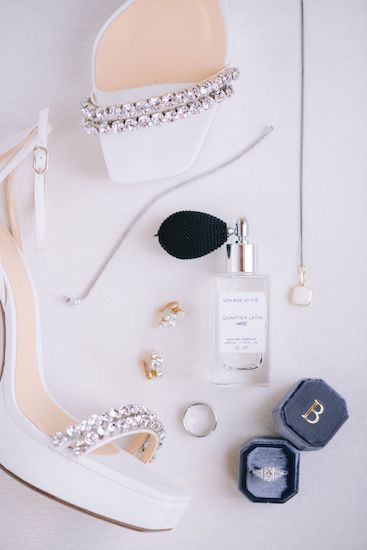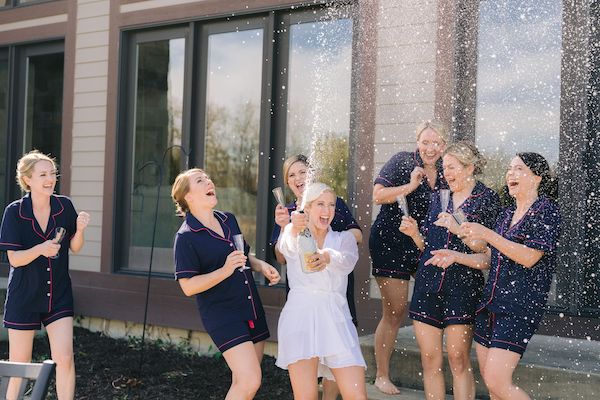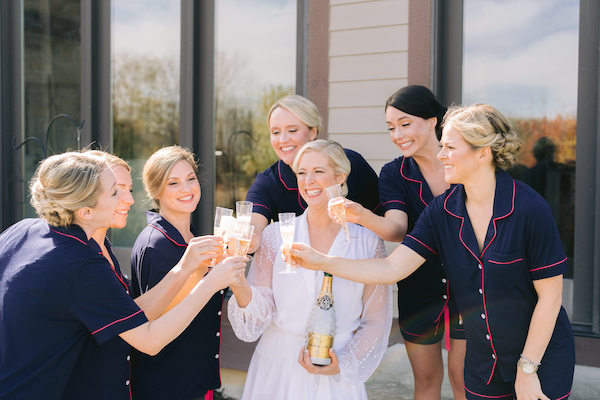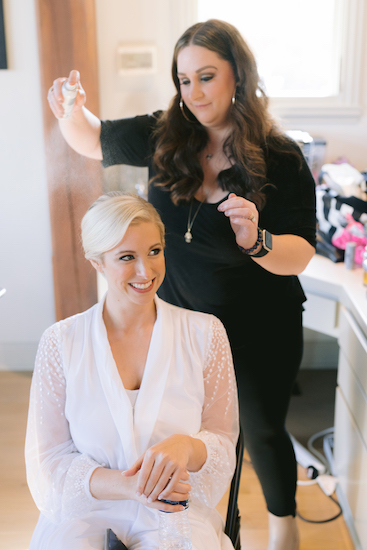 Meanwhile, not far away, Adam and the guys were having breakfast and getting ready.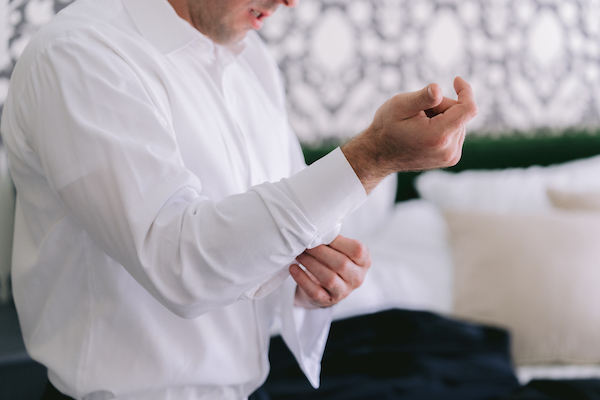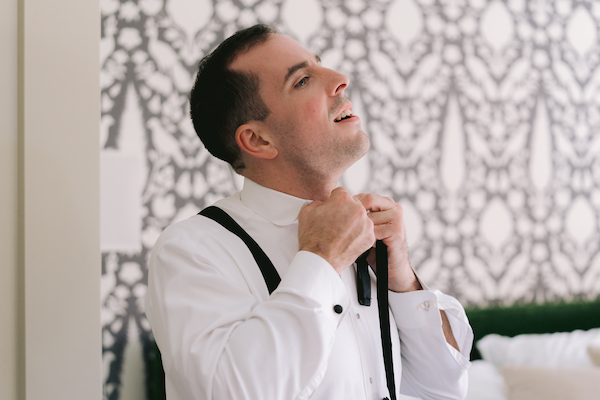 The Gal Pals
Dressed, ready, and looking stunning, it was time for Elizabeth to see her bridal party for the first time.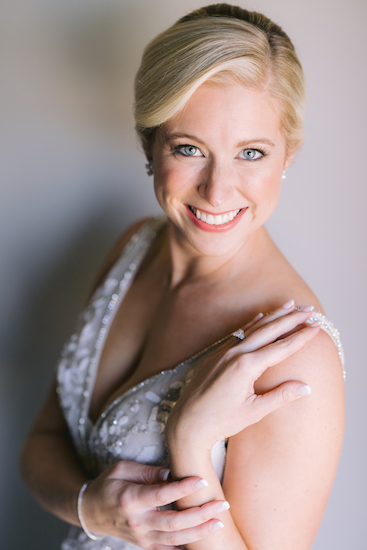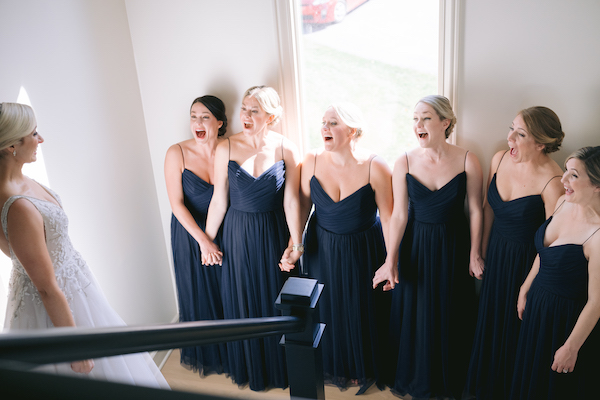 It's Adam's Turn!
After seeing her wedding party, it was time for Elizabeth and Adam to have their first look, spend some time together, and take some incredible wedding photos.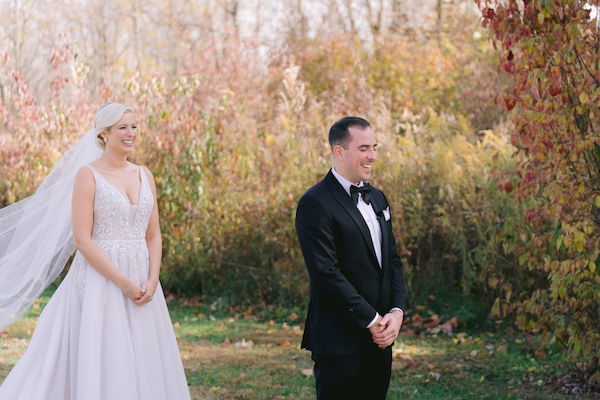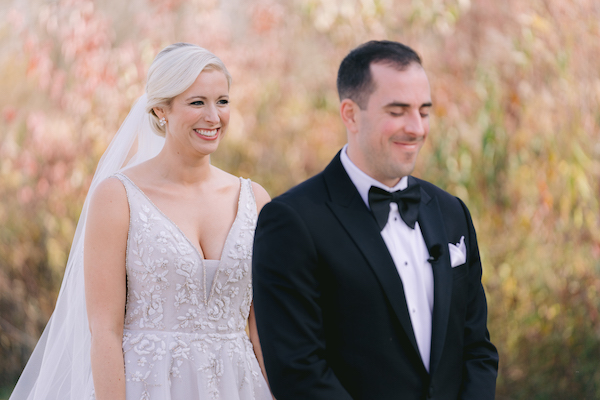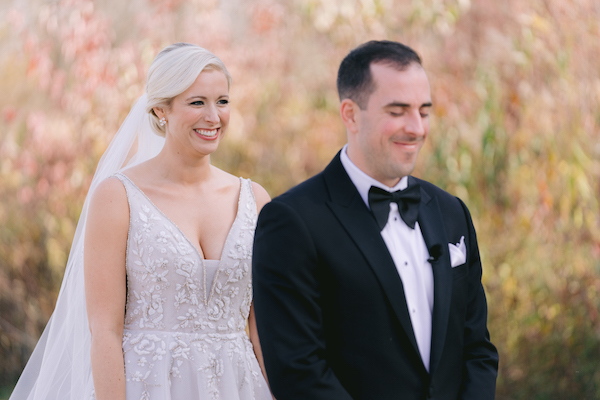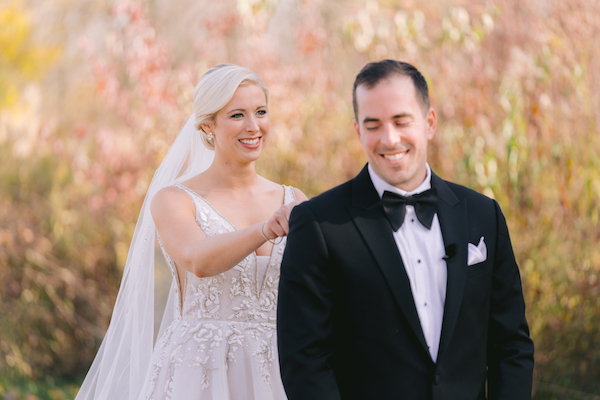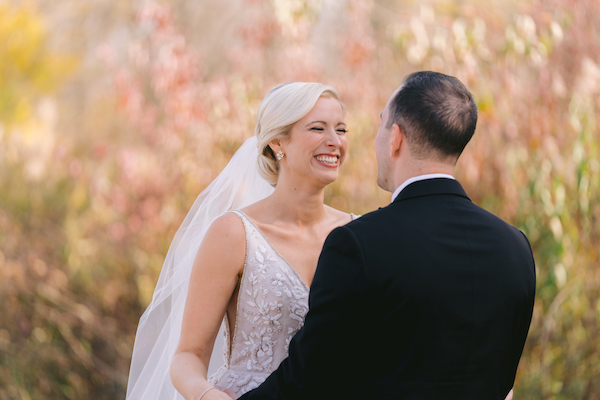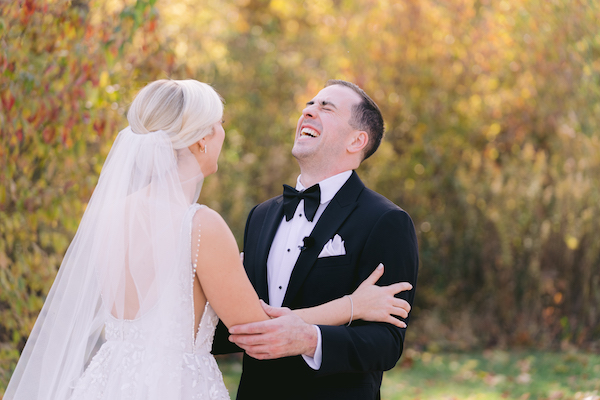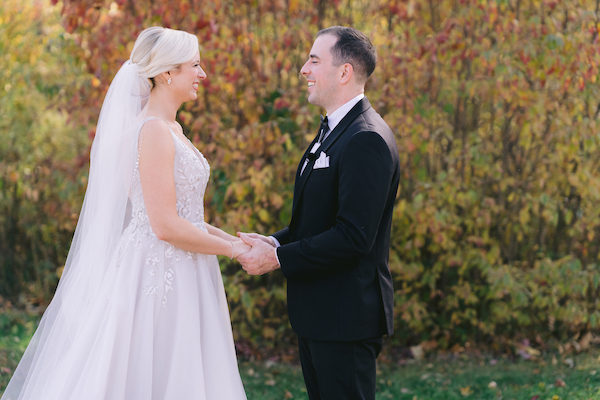 After their first look, the couple drove through the countryside in a 1953 Rolls Royce, stopping for photos on their way to their wedding ceremony.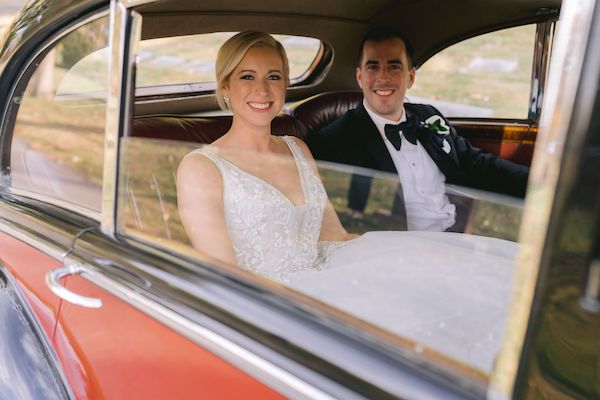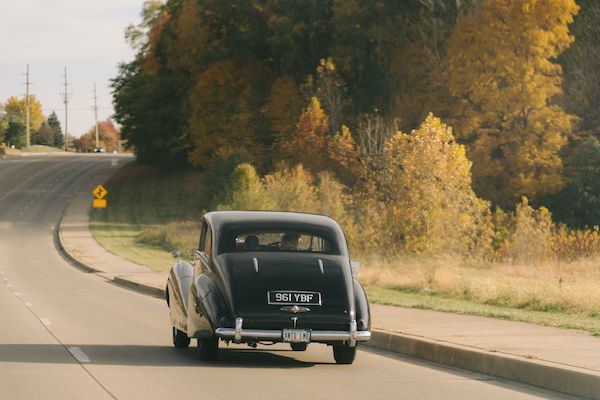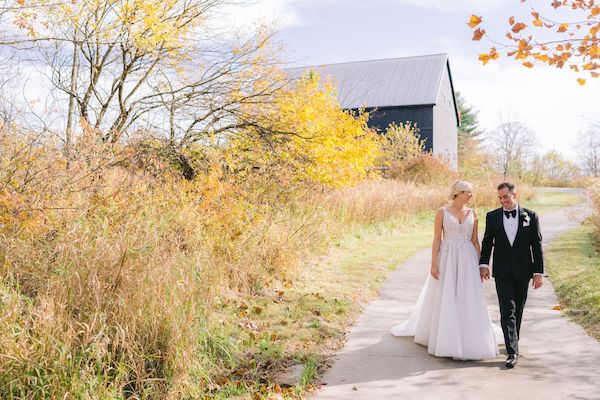 What A Wonderful World
With everyone in place, Elizabeth made her way down the aisle to her husband-to-be to 'What A Wonderful World.'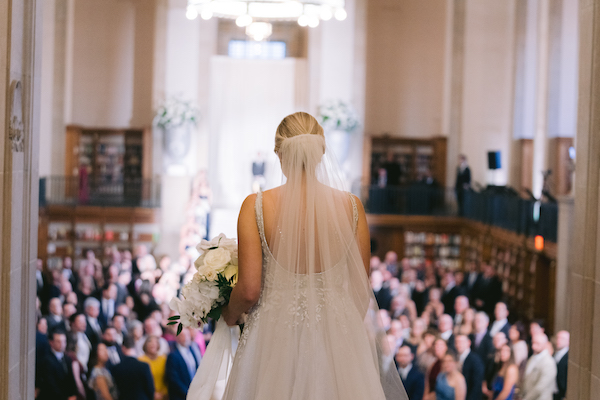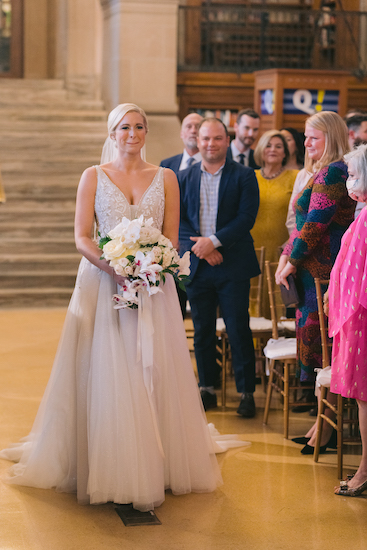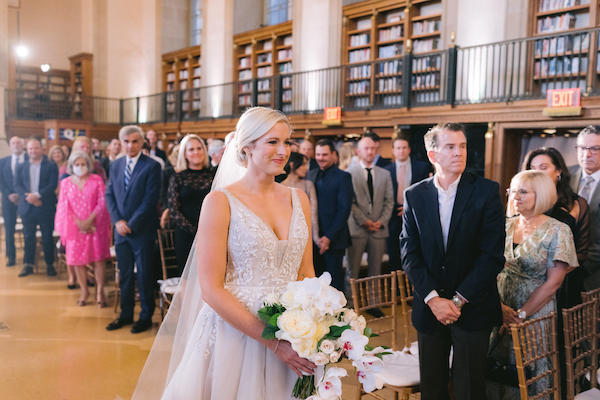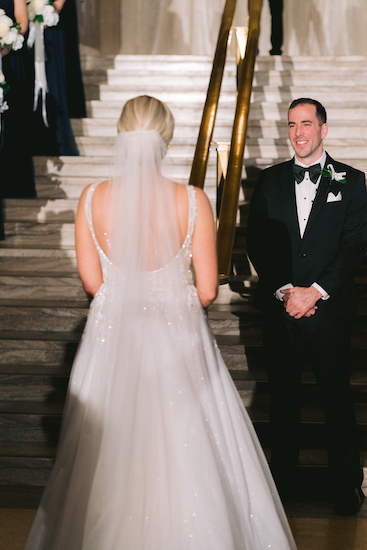 The couple exchanged wedding vows and rings in a beautiful wedding ceremony surrounded by family and friends.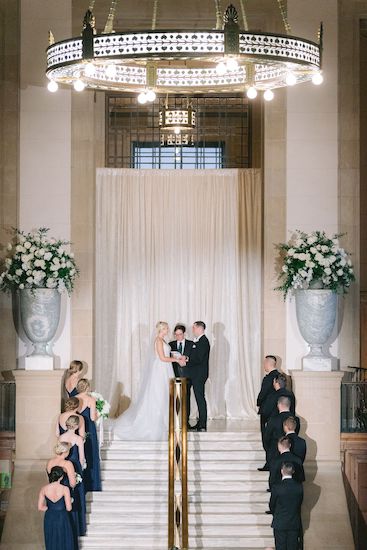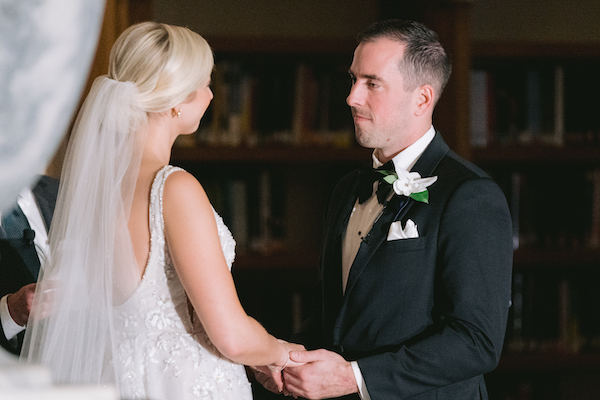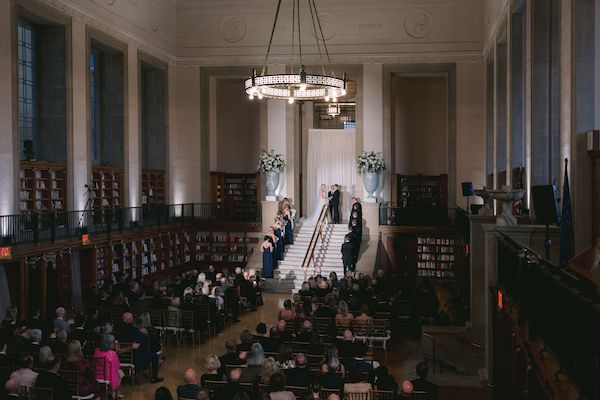 The surroundings in this incredible space made for a spectacular wedding ceremony. Sealing their wedding vows with a kiss, the newlyweds made their grand exit.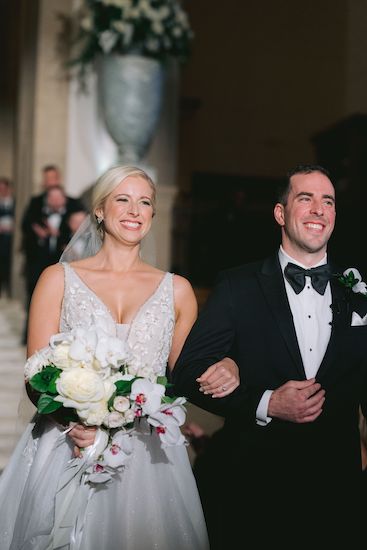 You Make My Dreams Come True
After the wedding ceremony, guests enjoyed cocktail hour while the newlyweds headed to the ballroom for a sneak peek at the incredible decor.
Our Mon Amie Events team was so excited to see the looks on their faces!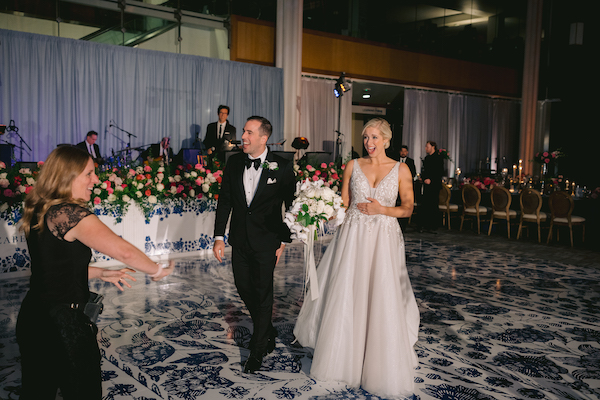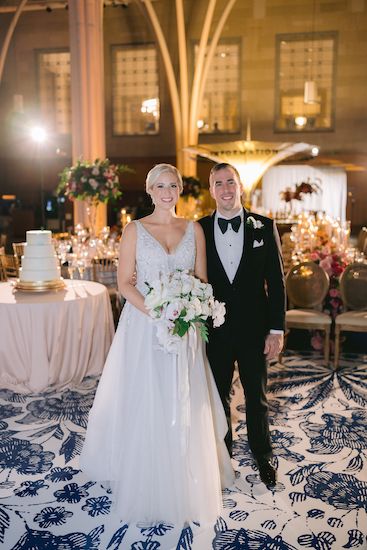 The stunning blue floral pattern on the stage inspired many of the colors and textures in the wedding reception design. Pairing the blue with gorgeous seating, eclectic tablescapes, brightly colored florals, and thousands of candles created an incredible backdrop for the reception.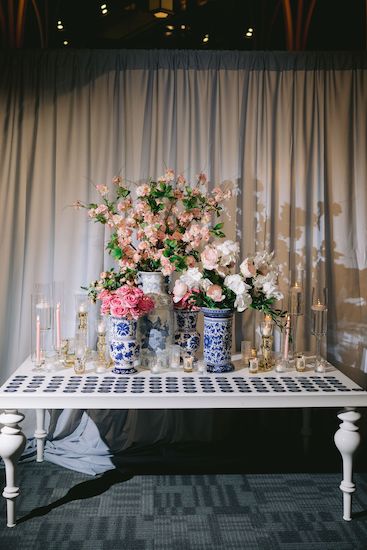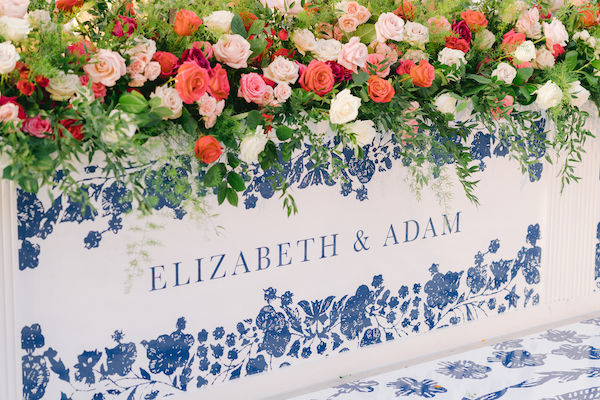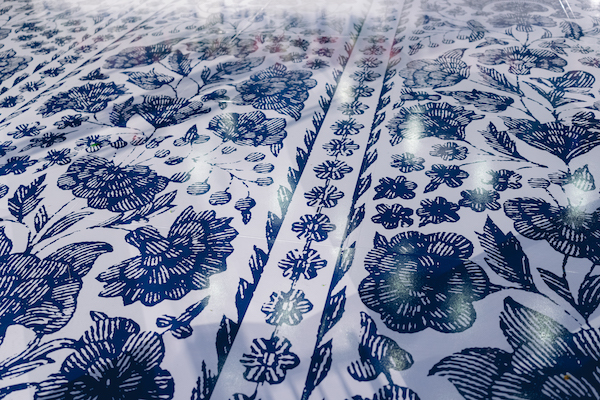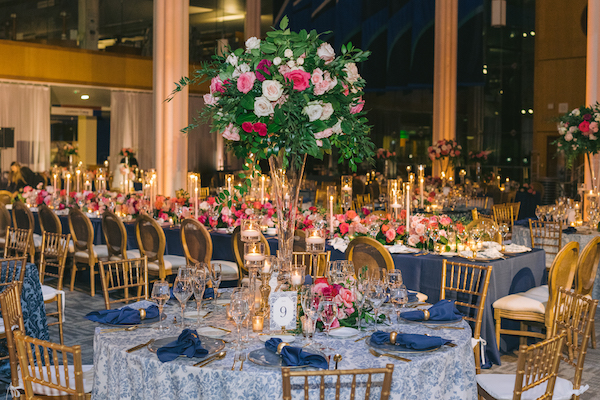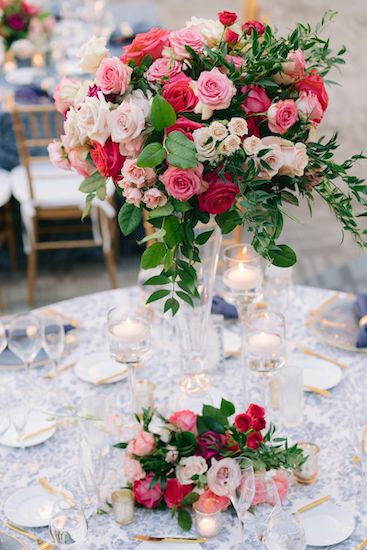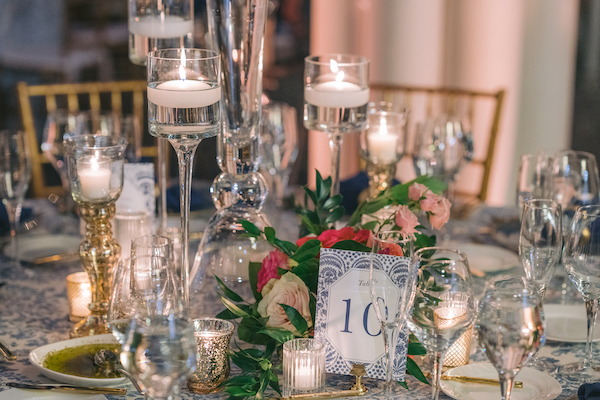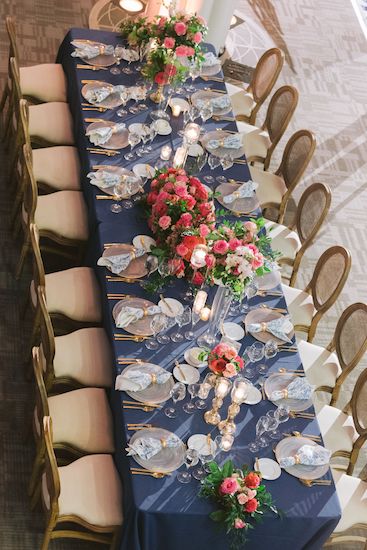 If You Love Her
Following introductions Elizabeth and Adam made their way to the dance floor for their first dance to 'If You Love Her' by Meghan Trainor and Forest Black.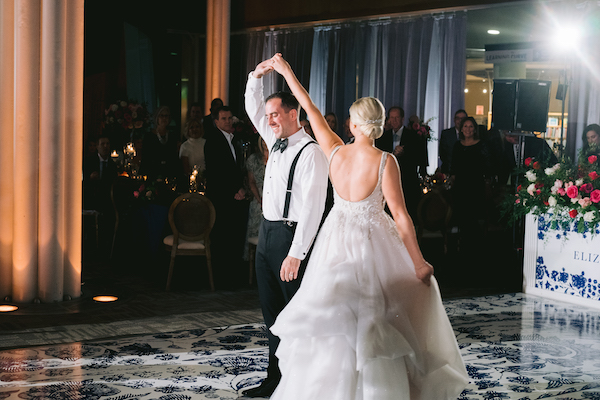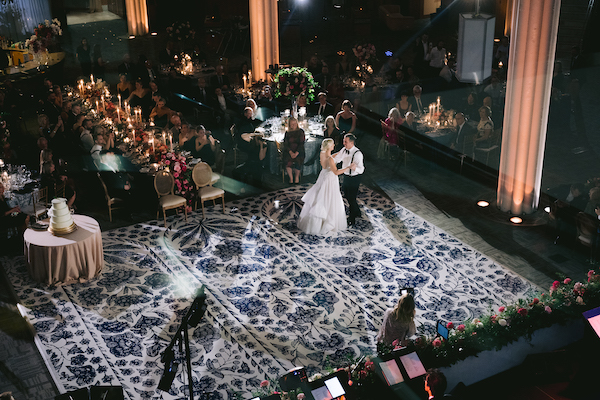 Stopping briefly to cut their elegant wedding cake, the couple took their seats for a delicious dinner, touching toasts and well wishes from loved ones before dancing the night away.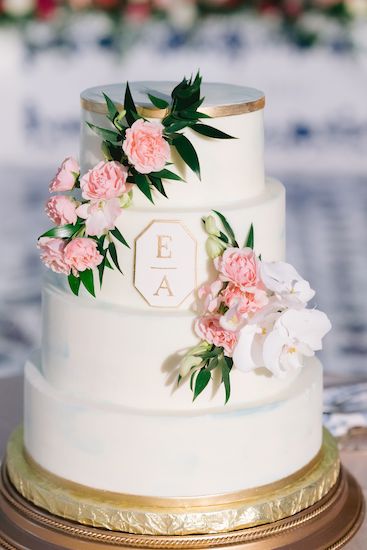 Congratulations, Elizabeth and Adam! Our Mon Amie Events team is thrilled to be part of your fantastic wedding.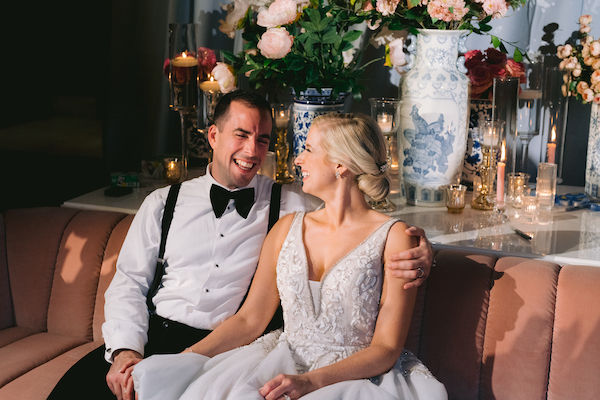 Merci Beaucoup 
Thank you to the spectacular Indianapolis wedding team who made Elizabeth and Adam's Central Library wedding come to life!
Wedding Planner and Designer: Mon Amie Events, Inc.
Wedding Venue: Indianapolis Central Library 
Makeup and Hair: JW Salon
Floral: imGINAtion
Photography: Stacy Able Photography
Film: Morning Light Filmworks
Entertainment: Arlen Music Productions 
Officiant: Matt Peyton
Catering: Ritz Charles Catering
Rentals: A Classic Rentals / BBJ – La Tavola Linens / Violet Vintage Rentals
Audio Visual:  Evans AV
Papery: Oliver's Twist
Transportation: Antique Limo Co.
Guest Accommodations: JW Marriott / Spring Hill Suites
Rehearsal Dinner: OP at JW Marriott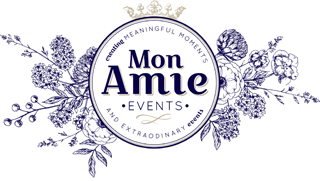 Copyright 2023 | Mon Amie Events Inc.