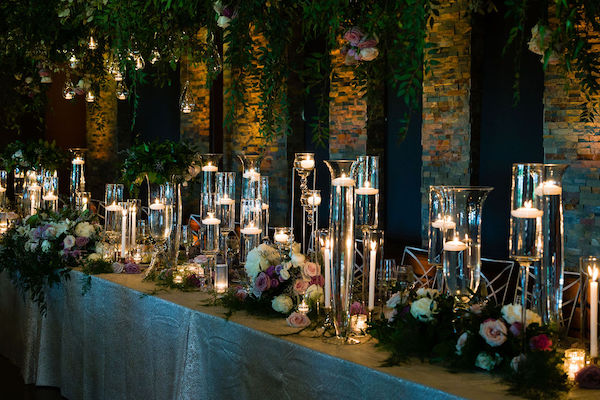 It's been a difficult couple of weeks for our Mon Amie family. And the Indianapolis wedding community as a whole.
We all suffered the sudden loss of a dear, dear friend and colleague, Gina Howald of ImGINAtion.
More Than A Colleague
Gina was way more than a colleague. This wife, mother, and business owner also became an amazing friend.
She was an incredible florist with remarkable talent and vision, but she was an even better lady. Gina was thoughtful and kind. She listened to her couples and helped her fellow event professionals, and Gina was one of the most family-driven women I knew.
All while building her business the old-school way. There was no website and no social media presence. Everything was based on referrals because of her fantastic work, responsiveness, and kindness. She was truly one of a kind.

Something Few People Knew
Gina was a fabulously talented floral designer and decorator. But she was also a skilled event planner.
People may have thought it odd that Mon Amie referred clients to another planner.
But, with Gina, it was different. There was no competition. If anything, we pushed each other to be better. We learned from each other at every event, and working together was a collaboration.
Collaboration
We would be remiss if we didn't share some of her fantastic work.
Michelle and Al
Gina's work on Michelle and Al's all-white orchid wedding was magnificent. Gina made magic with a short lead time and supply chain issues due to the pandemic.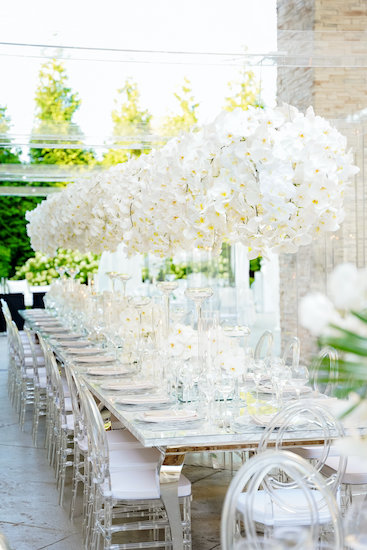 MacKenzie and Tim
MacKenzie and Tim's recent wedding in Earl Grey transformed their stunning ceremony space into a spectacular lounge to dance the night away.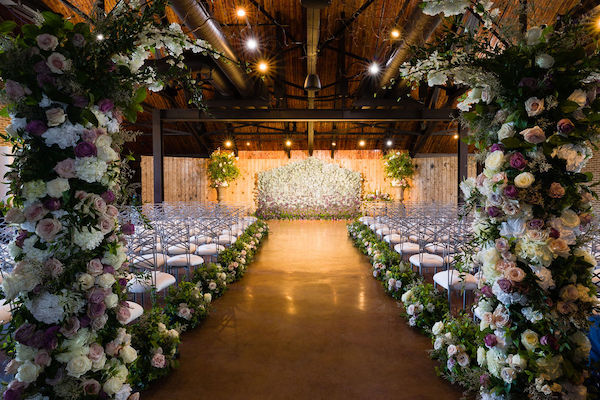 Sarah and Joseph
Sarah and Joseph's stunning wedding at Newfields combined color and texture in a modern garden wedding.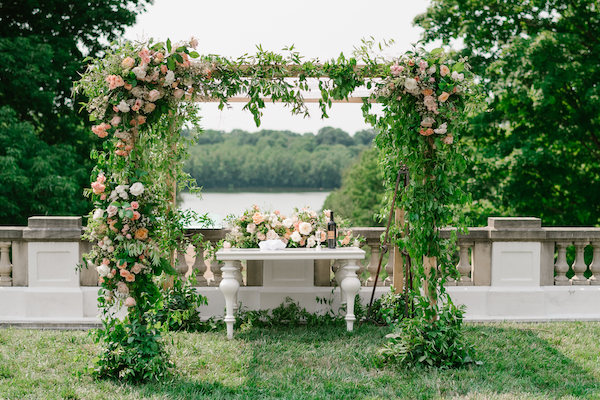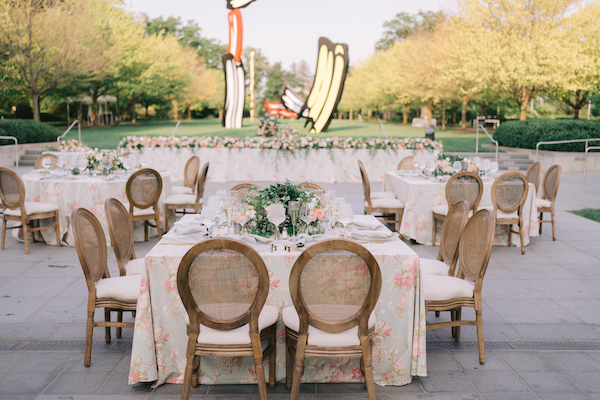 This bowl of flowers really exemplified Gina's fabulous use of texture and color. It was actually one of her favorite centerpieces she had ever created, largely because of the number of different varieties included in one beautiful bowl of blooms. While this long ribbon centerpiece was incredibly characteristic of Gina's trademark style, a long low "hedge" of florals was often a focal point somewhere in the space. The way Gina would expertly layer blooms made it nearly impossible not to gasp at her creations.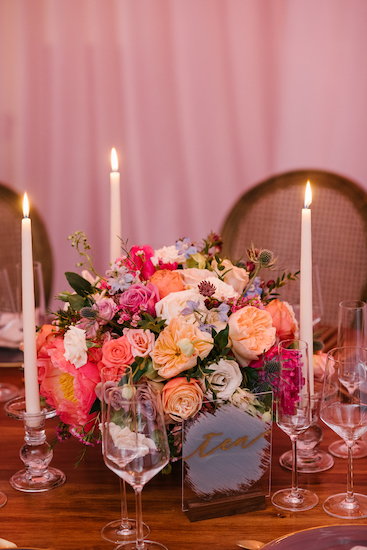 The Show Must Go On!
Over the last several months, it's been an honor working with Elizabeth, Adam, and their families to create their wedding. Gina and I would sketch and discuss the upcoming celebration and our vision for the couple's wedding. Together we were ready to bring this vision to life.
Inexplicably Gina passed mere days before Elizabeth and Adam's wedding day.
Gina's lead assistant Lori, and the entire ImGINAtion team, ensured Gina's floral creations came to life for Elizabeth, Adam, and their families.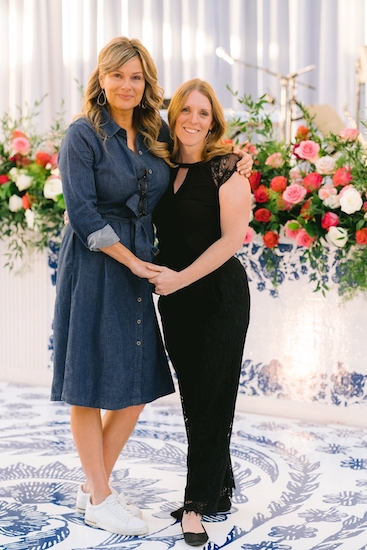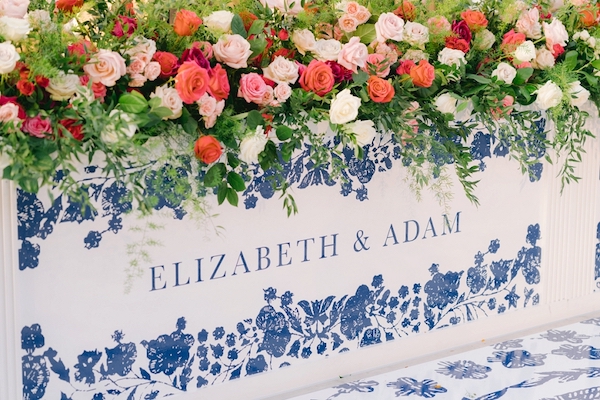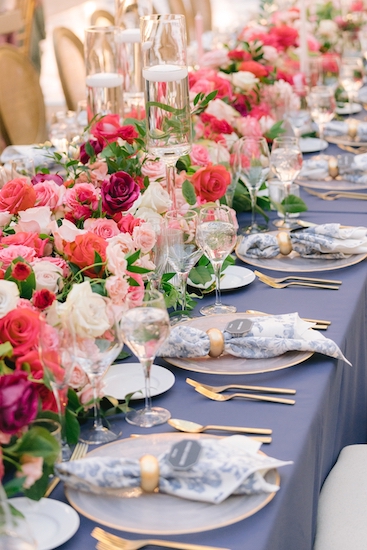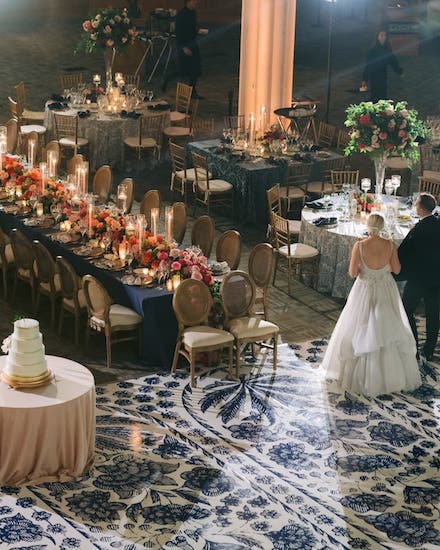 Gina was there in our hearts and entirely in their work. I know they made Gina proud. xoxo
Thank you for the memories, Gina.
Merci Beaucoup
Merci Beaucoup to Jessica Strickland Photography, Nathaniel Edmunds Photography, and Stacy Able Photography for contributing to this blog.
monamieevents
October 24, 2022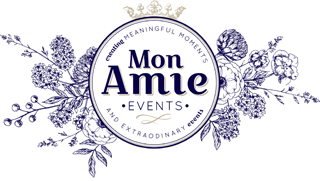 Copyright 2023 | Mon Amie Events Inc.