Let It Snow, Let It Snow, Let It Snow!
Each quarter the sleek issue of WeddingDay Magazine premiers with much anticipation.  Inside its pages the beautiful magazine includes some of the state's prettiest weddings, most couture designs and always a behind the scenes look at the cover styled shoot.  This winter, once again, the editors asked me to create and plan their cover shoot.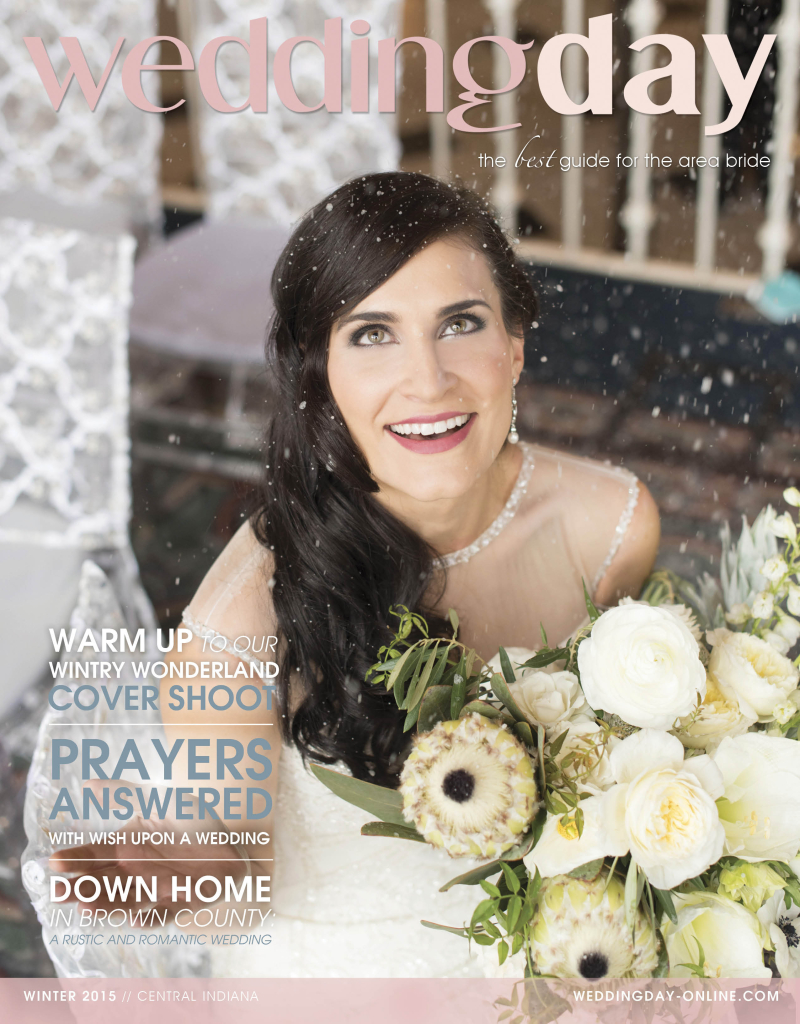 Nothing makes me more excited than planning an event where I can control the elements – all of the planning and decor elements – including the weather.  😉 For this shoot, if I was going to plan a winter wedding, I had to include snow.  I'm originally from Buffalo, New York – a city famous for its snow. I grew up with snow and beautiful icy winters, and I was ready to face this cover with all of the elements of winter included. Indoors.  So I brought mother nature indoors.
Working with a team of professionals gathered both by the magazine's editorial team and me, we created a wintery mix that was sure to be a perfect storm.  Our snow ensured the white marble ballroom of the Columbia Club's Crystal Terrace looked like a perfect snow globe.  Bride often picture outdoor summer wedding in all of their green magic – and I wanted to show the wonderful beauty of a wonderful white wintery wonderland.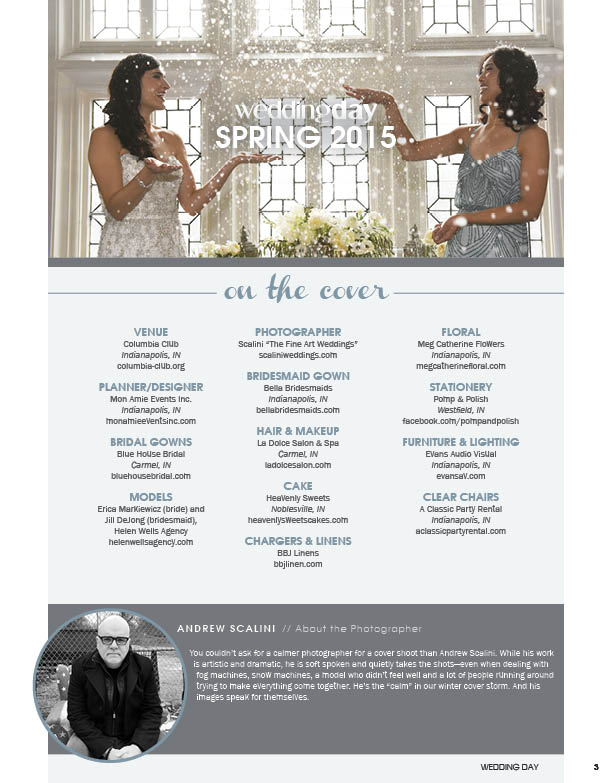 The inspiration of the snow globe included sparkling clear chairs, glittering candles and soft white florals to enhance the ice crystal gowns.  The paperie mimicked the snow globe feeling and even had snow-like confetti in clear envelopes and "make a wish" favors for guests to enjoy a snowball fight during the first dance.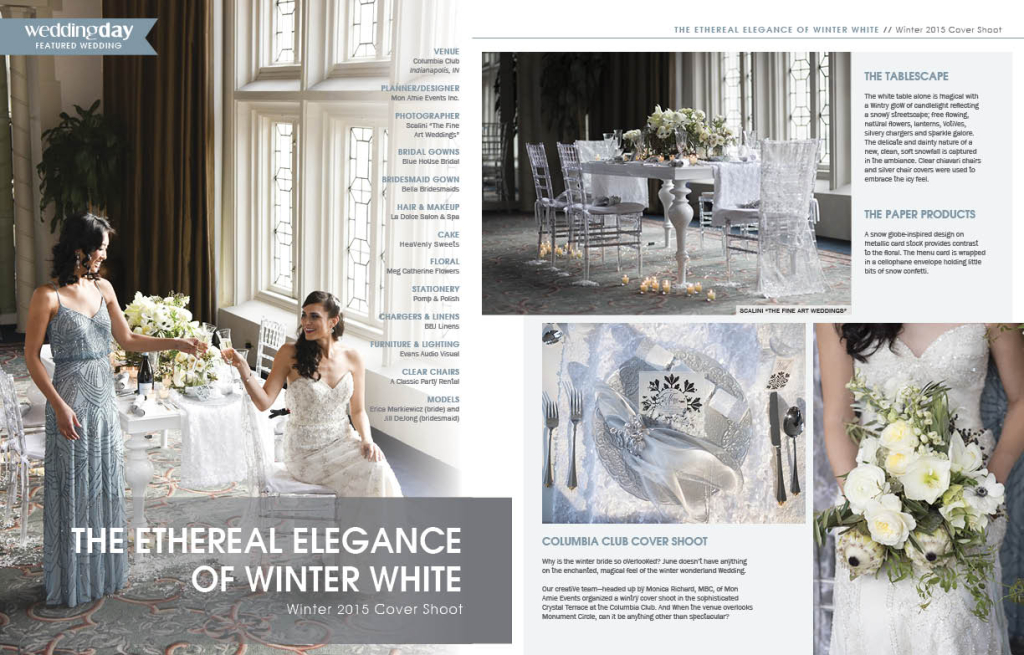 The desert display was (almost) too pretty to each as fanciful petit fours and a dainty cake were created that was sprinkled with glittery sugar creating magical layer, like layers of snow.  The flowers were a textural delight!  Tonal shades of white, cream and alabaster created a snowy canvas for the bouquets and centerpieces.  A wintery mix of roses, proteas, ranunculus, live branches and berries were used to prove even in the winter, florals can be lush and stunning.
It was a day full of amazing colleagues, great collaboration, snowflakes that stay on my nose and eyelashes…. and "a few of my favorite things" Thank you to all who made this cover, and this magazine, possible.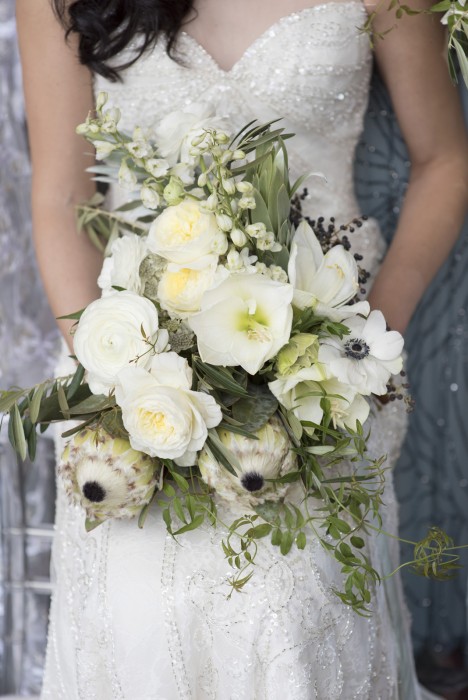 Merci Beaucoup:  to Andrew Scalini for the above images (and WeddingDay Magazine for the opportunity to plan and design their winter cover shoot).  Also to:  A Classic Party Rentals, BBJ Linens, Bella's Bridesmaids, Blue House Bridal, Columbia Club, Evans Audio Visual, Heavenly Sweets, Helen Wells Agency, LaDolce Salon, Meg Catherine Flowers, Pomp&Polish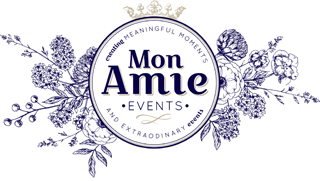 Copyright 2020 | Mon Amie Events Inc.