Looking for a Wedding Planner in Indianapolis?  We can Help!
You're engaged!  Planning a wedding is an exciting time for a family and we're honored when a couple includes Mon Amie Events, Inc. into their lives.  Our goal is to ensure your entire process is enjoyable and created with the most attention to detail and personalization.  Our job is to ensure your story is told to your family and friends while you enjoy the day as guests yourselves. 
We're thrilled you're considering the assistance of a full-service wedding planner.  As you click on each wedding story, you'll see examples of other couples' stories. Please look through each ~ then contact us and let us know how we can help you create your wedding day.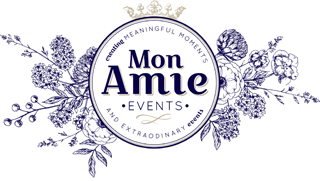 Copyright 2023 | Mon Amie Events Inc.