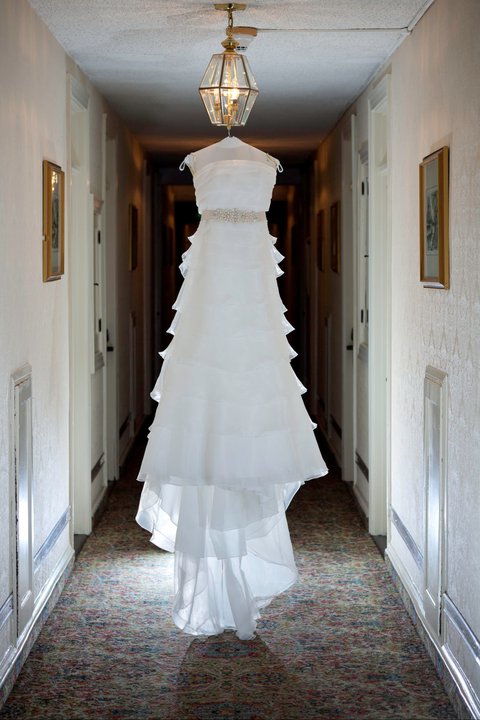 Right after the proposal many brides-to-be rush out to try on wedding dresses.  One thing I advise my clients is to wait until they've decided on the date, venue and formality of the wedding before selecting their wedding before getting the dress.  Last weekend one of my clients bought her dress which has inspired this, Mon Amie Events, Inc.'s first blog post!  This post doesn't come without over a decade of wedding planning experience and people from within the bridal industry requesting I write a blog, or brides asking me to do so.  I thought with the wedding gown being such an amazing launchpad in the wedding planning process and in honor of my client's big purchase this weekend, "Saying Yes to the Dress" would be my first post
I've been lucky enough to go to Kleinfeld Bridal with a stunning bride to "Say Yes to the Dress."  We said "no" but said "yes"  across Manhattan at Vera Wang instead.  (shown below)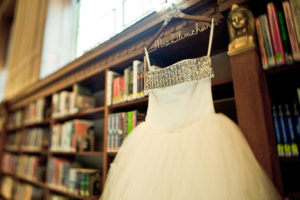 However, the wonderful service and knowledge of the staff at Kleinfeld Bridal made me not hesitate for one moment to recommend the store to another client, and a few months later, she said "Yes" to a beautiful tea length dress for her July wedding. (below)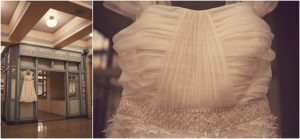 The point when buying THE DRESS is that it is YOUR dress.  It's not your mom's. Your sister's.  Your best friend's. Your wedding planner's. (though I'm flattered 😉 )  It's entirely your call.  While it's wonderful to get their thoughts and support, remember, YOU need to feel beautiful, or sophisticated, or sexy, or smart, or elegant, or quirky, or whatever it is that YOU want to feel on your wedding day.  I've seen many women transform from a pretty girl to a breathtaking Goddess just because they put on a wedding gown.on.their.wedding.day.  They simply stand up straighter, glow brighter, smile wider, and have that "je ne sais quoi" that a bride on her wedding day has.
So, keep in mind a few of these pointers and remember:
Keep in mind the season you're getting married.  Dress appropriately for that season and let the staff at the store help guide you.
The location of your ceremony and reception are imortant.  A beach bride is going to pick an entirely different set of gowns to try on than a bride getting married at a large cathedral.
The formality of the occasion (and with that the budget) of your wedding will also factor into which type of dress you will consider.
Come prepared – wear a strapless bra and heel.  It will give you a better vision of what you may look like in the dress on the day. (*and likely make you more comfortable in the salon)
Listen to the experts at the salon; they're here to help you.  If they advise you to try on an ivory gown, give it a shot.  Even if you have never considered one before, if they say "a mermaid style may work for you" – try it! It's one dress, and trying it on may surprise you.
Have fun!  Planning a wedding is an exciting time, saying "Yes" is just the beginning and once you find the gown, saying "Yes to the Dress" is a really momentous part of the process!
Cheers to my client who did this weekend ~ Looking forward to having this timeless moment be yours!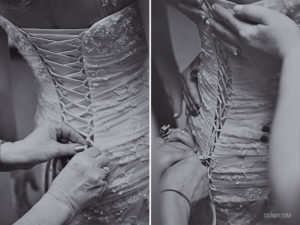 Merci Beaucoup to the photographers who so beautifully captured my clients' gowns   (listed in order shown in the post) ~ Nathaniel Edmunds Photography, Carpenter Photography and Design, Square Mouth Studios (2 images)
I am an Indianapolis based and destination event planner, wedding planner, bridal consultant bar mitzvah planner, bat mitvah planner, event designer and wedding designer. Monica Richard, MBC
6915 Bretton Circle, Indianapolis, IN 46268 317-460-3726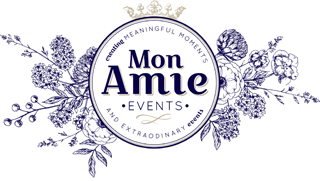 Copyright 2023 | Mon Amie Events Inc.