Rachel and Chris' Picture Perfect Newfields Wedding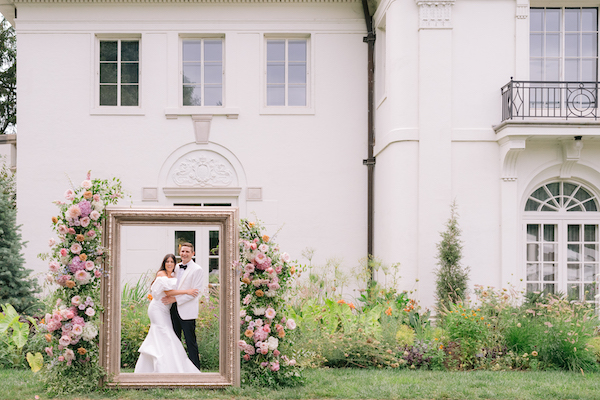 Our Mon Amie Events team adored working with Rachel and Chris on their wedding weekend. It's easy to see how much in love they are. They love having fun and laughing as much as they love each other and their families.
We had a pretty good indication of how amazing this couple and their families would be to work with as we also planned Rachel's sister Sarah's wedding!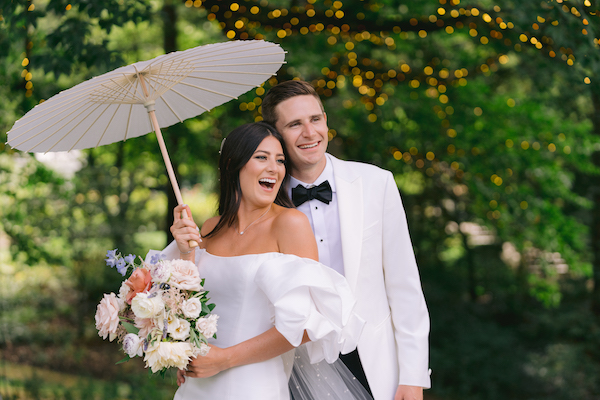 The weekend was picture-perfect, from the late-night welcome reception to their post-wedding brunch.
OH, LADIES!
The morning of the wedding was filled with food and fun. For the ladies, it was hair and makeup time while the guys worked on tying bow ties.
We're unsure which is more swoon-worthy; Rachel's show-stopping gown or the two pairs of incredible wedding shoes.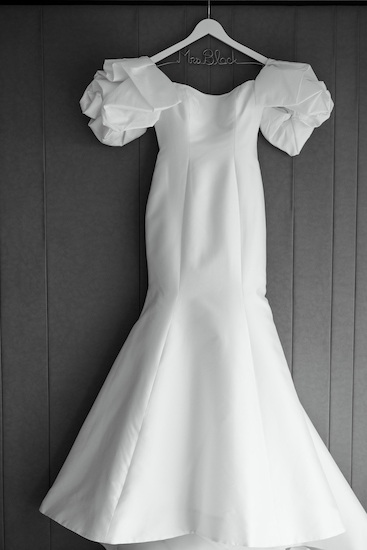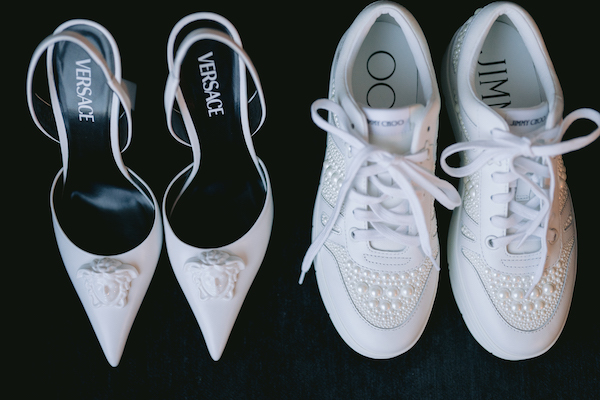 Whichever the case, her gal pals were left speechless when they saw her for the first time.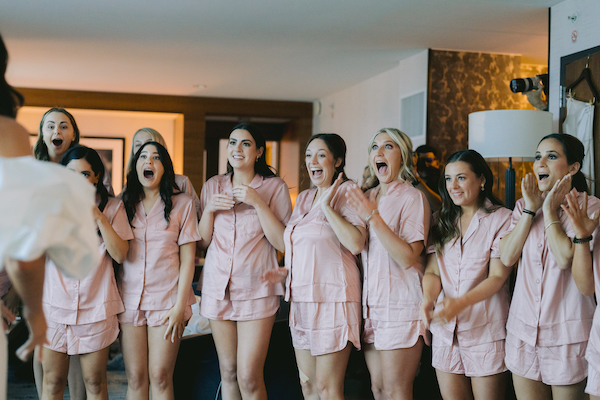 That's My Girl!
Before heading to see her groom-to-be for the first time, Rachel took some private time with her father. The images of father and daughter thought out the day show how special their relationship is.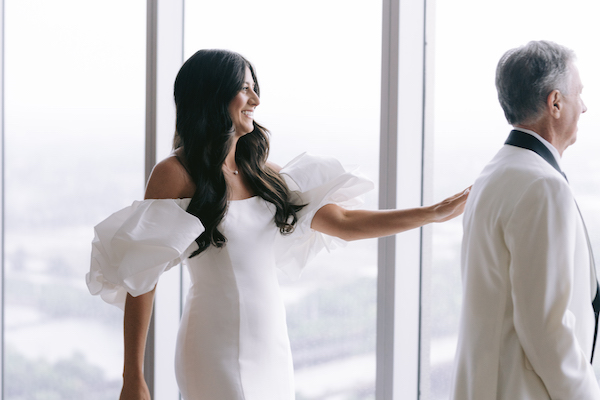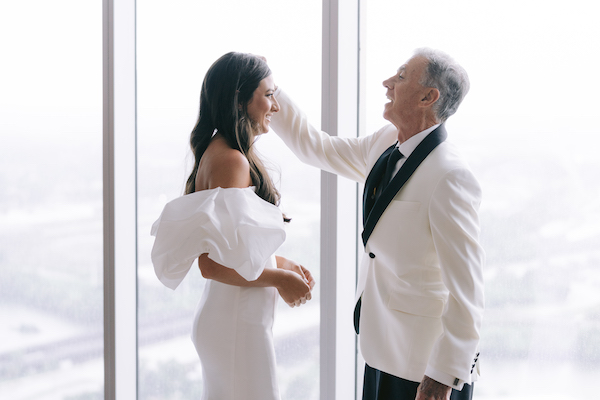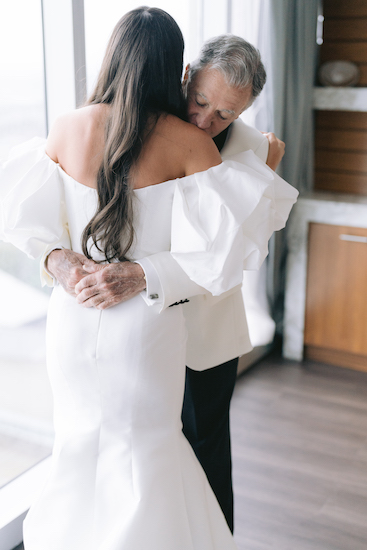 Get Ready, Chris!
It was finally time for Chris to see his beautiful bride. As seen in our other weddings, we LOVE a good first look. And this was magical!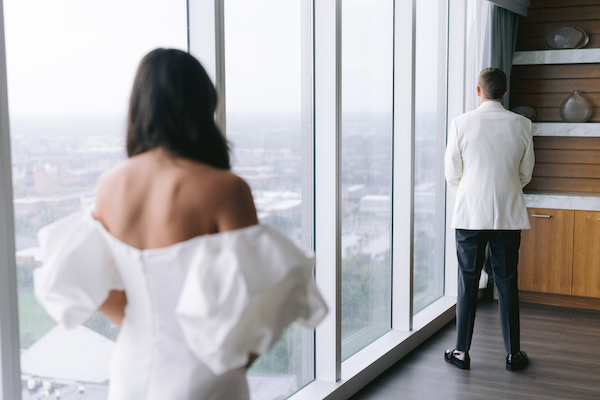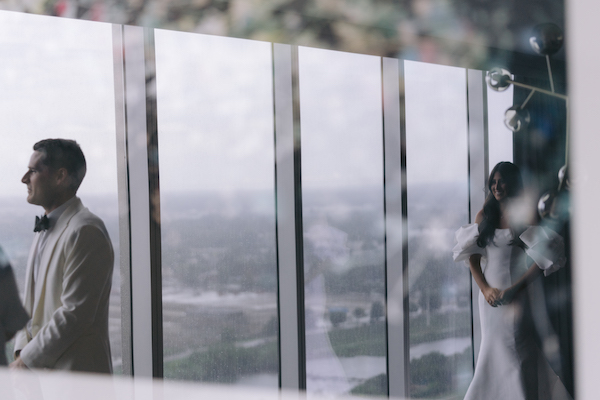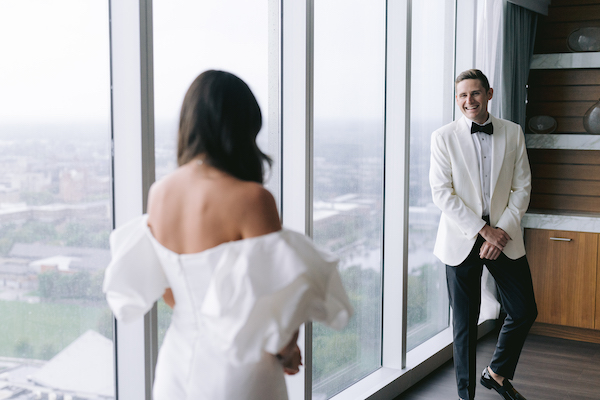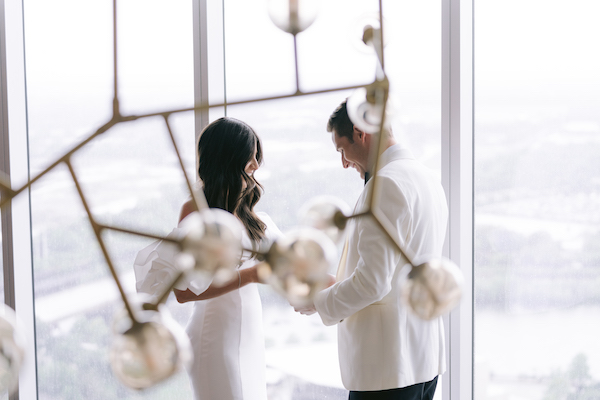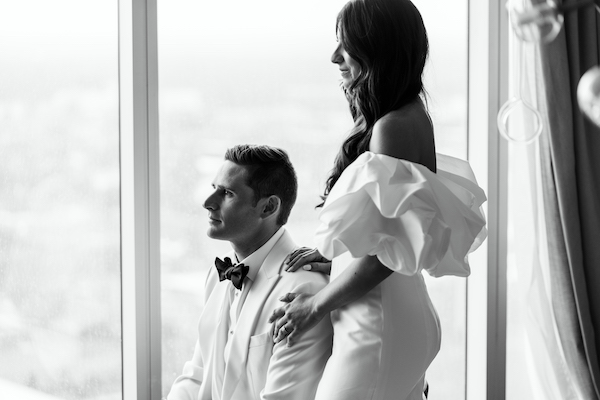 Picture Perfect
After Rachel and Chris' first look, they were whisked away in an antique for some incredible portraits at Newfields before joining their wedding party and family for pre-ceremony photos.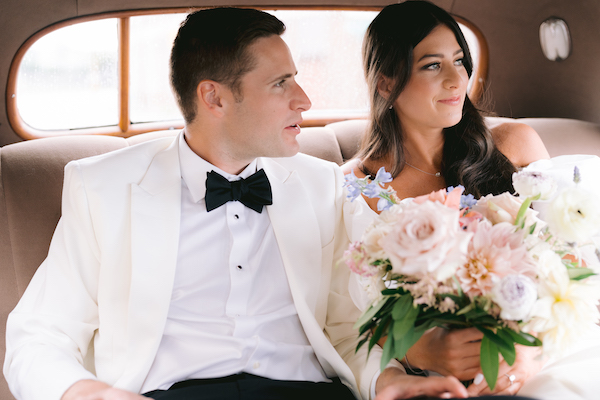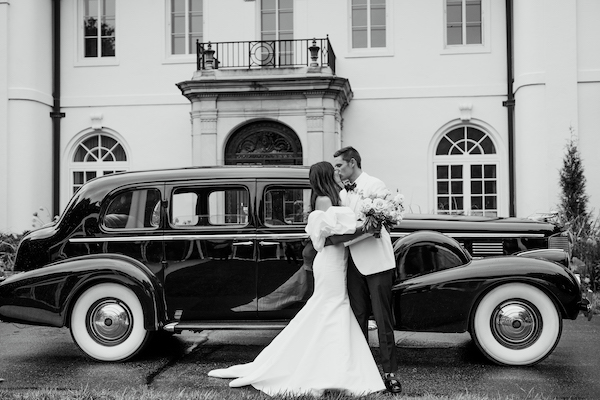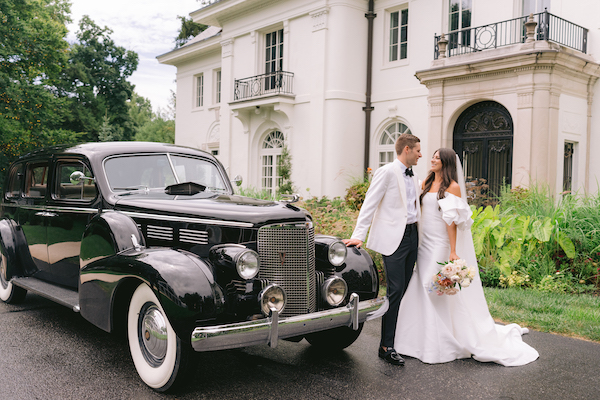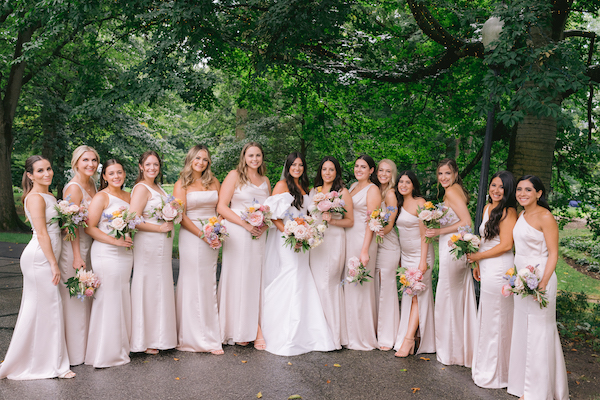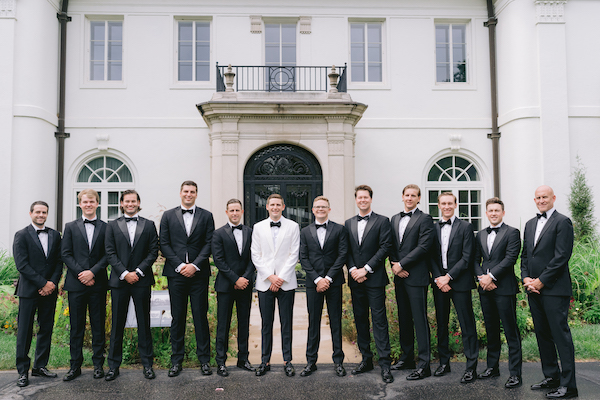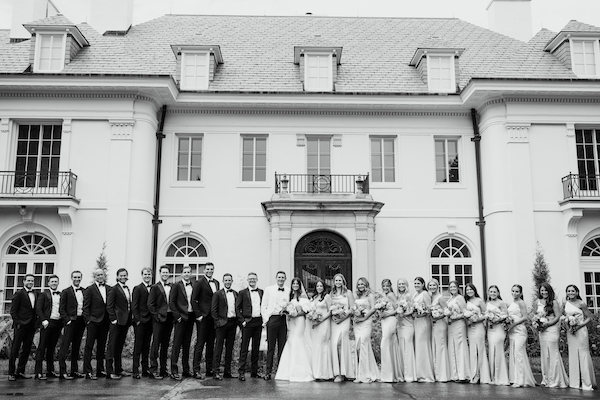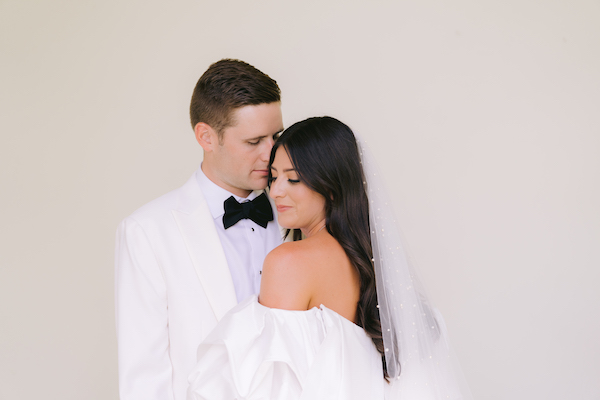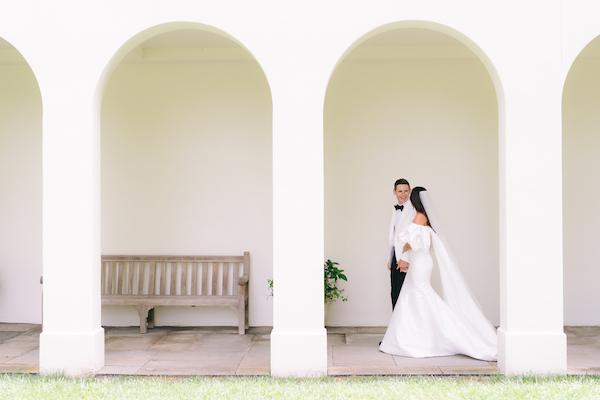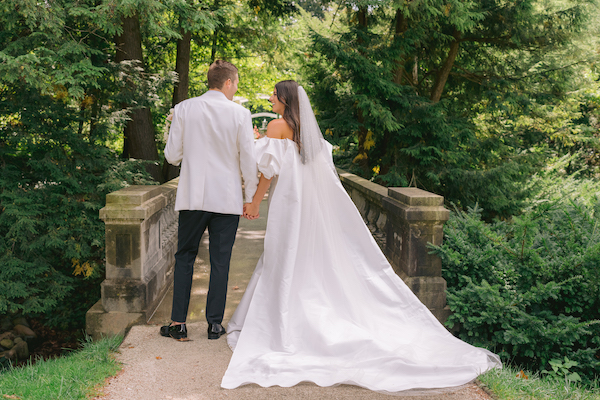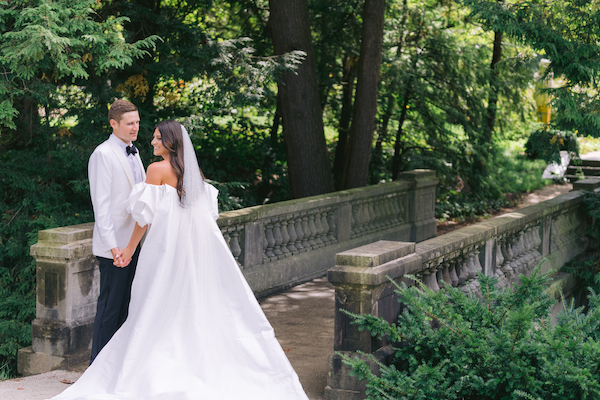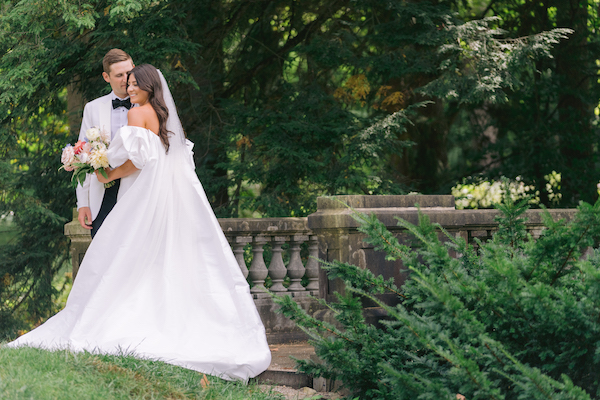 Capturing The Moment
With the luxurious outdoor Newfields wedding ceremony set for guests' arrival, a local artist was busy capturing every luscious detail of this magnificent setting.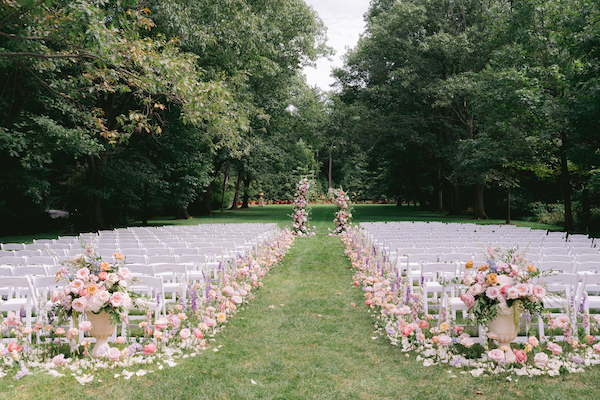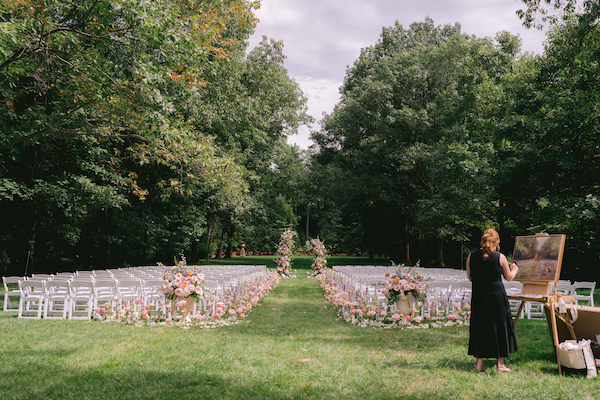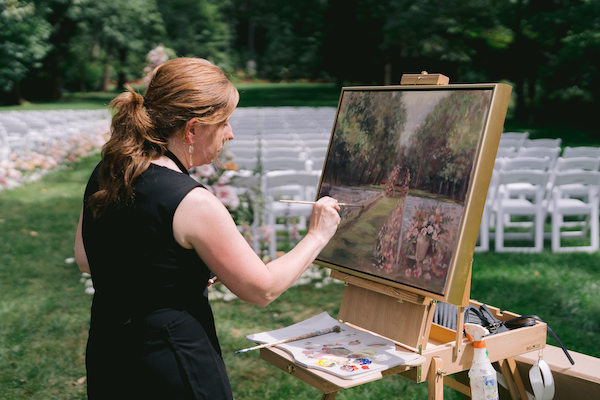 Here Comes The Bride
Escorted down the aisle by her father, Rachel made her entrance to Pachelbel's Canon In D. We'd love to be a ladybug on her bouquet, listening to the conversation as she made her way to her handsome groom.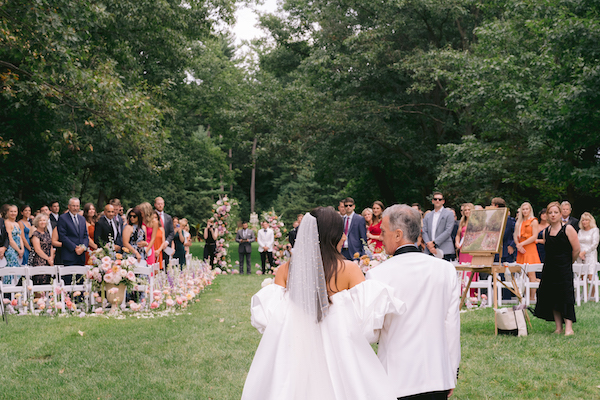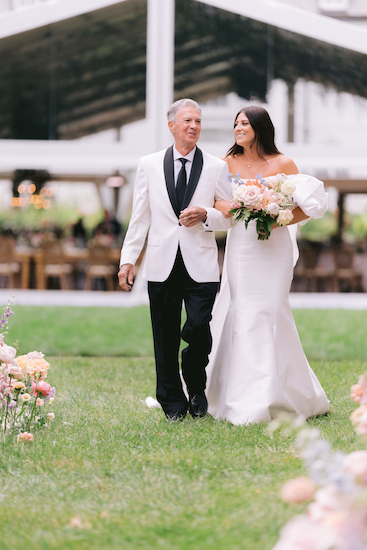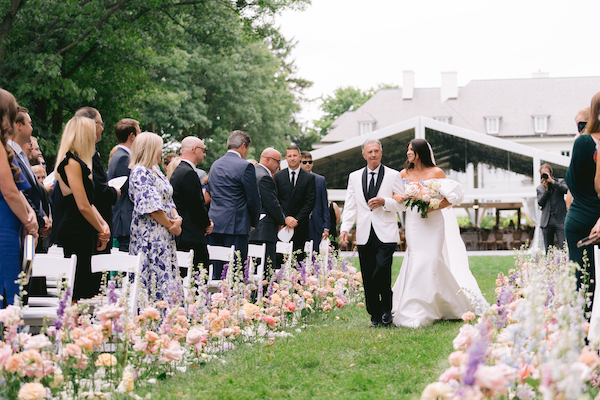 The Art of Marriage
Surrounded by family and friends, Rachel and Chris exchanged wedding vows in a touching ceremony. They sealed their vows with a kiss to the sounds of ¨Safe and Sound by Capital Cities.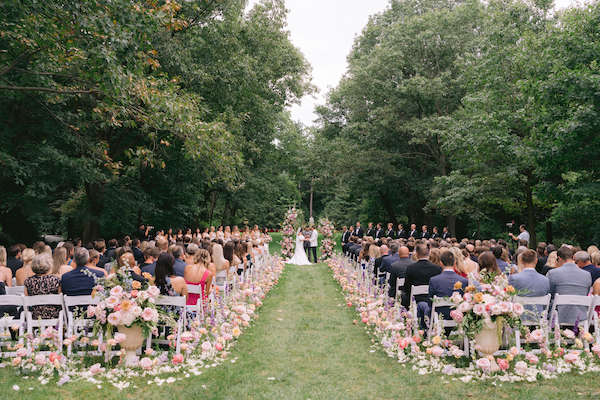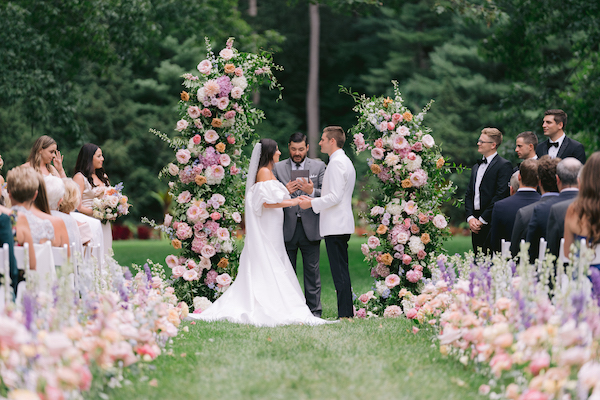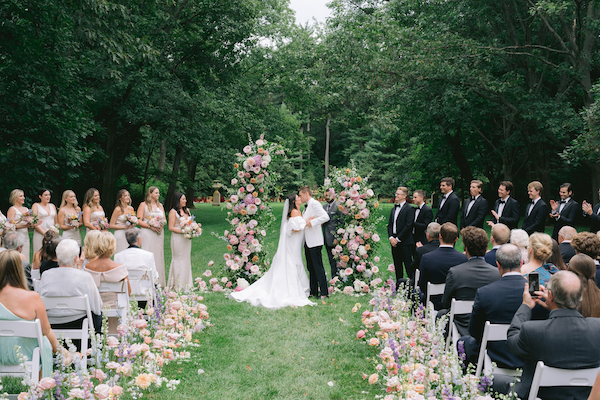 Sneaking A Peek
As wedding guests enjoyed cocktails and hors d' oeuvres in the beautiful gardens, the newlyweds headed to the reception tent for a sneak peek.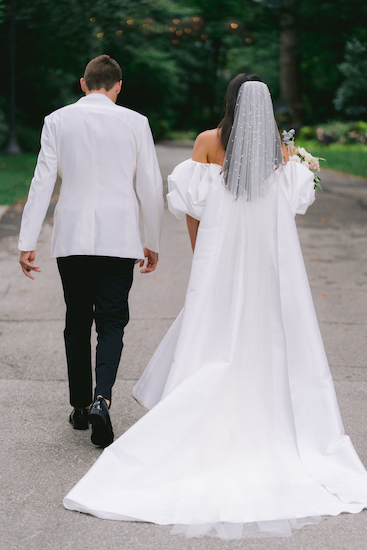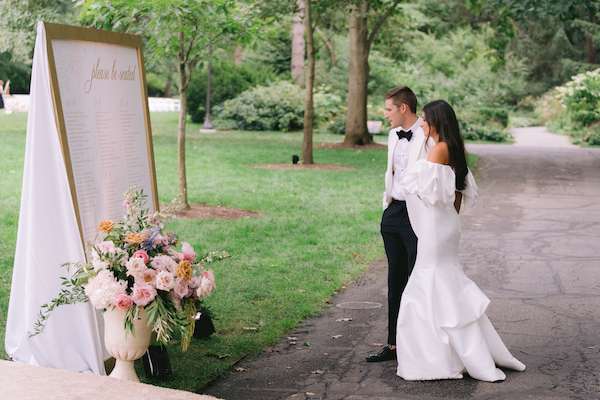 They say that one picture is worth a thousand words. If true, these images speak volumes about Rachel and Chris' thoughts about their beautiful wedding reception.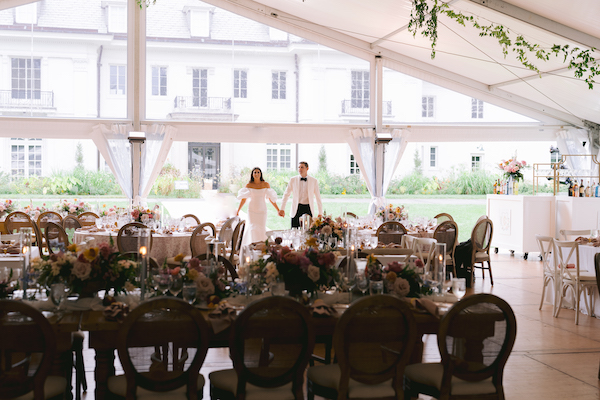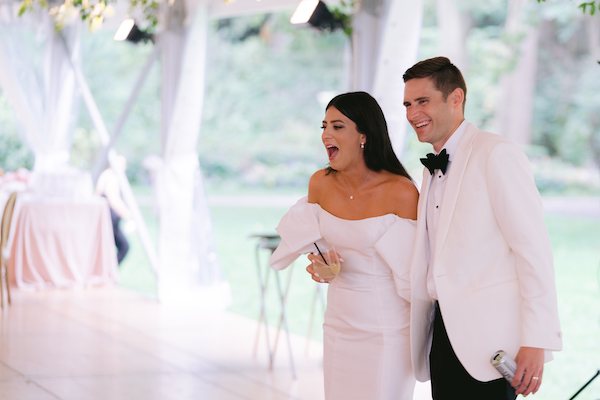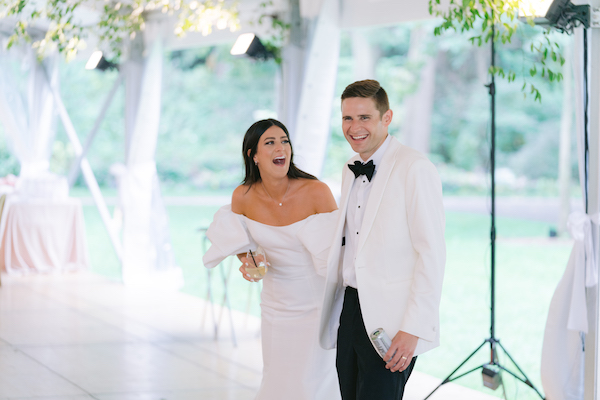 It's All About The Details
Details, especially personalized details, make a wedding day special. And Rachel and Chris' day was filled with them.
Their custom monogram filled many details, from beautiful invitations to wedding ceremony programs, reserved seating tags, beverage napkins, and bars.
The personal touches included welcome bags, custom guest menu cards, and lovely warm pashminas.
However, one of the most incredible wedding details went virtually unseen to most guests. The wedding was hosted in a very unique space. Newfields had never done a wedding on the front lawn of the Lilly Mansion. Installation of the reception tent required nearly two weeks and a buyout of the museum for the wedding day.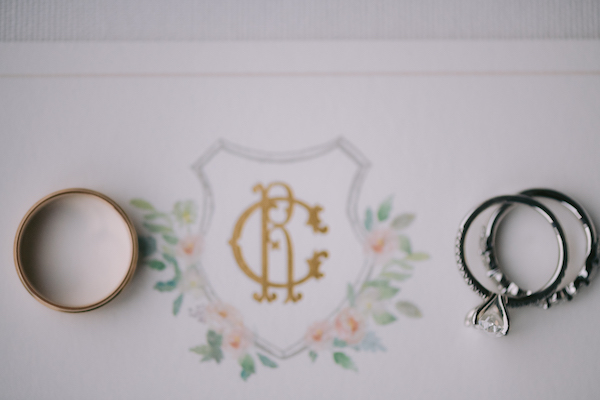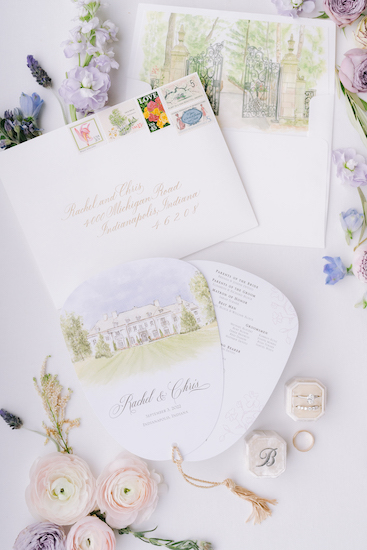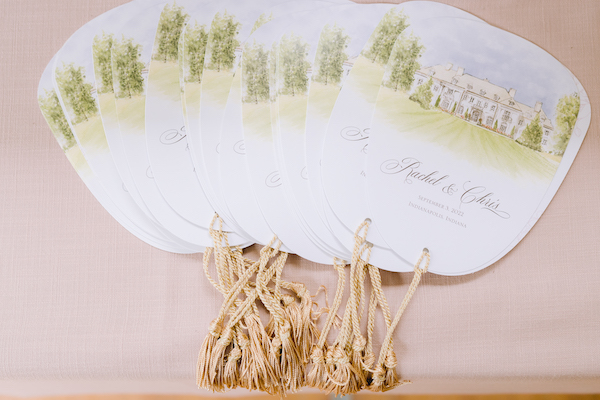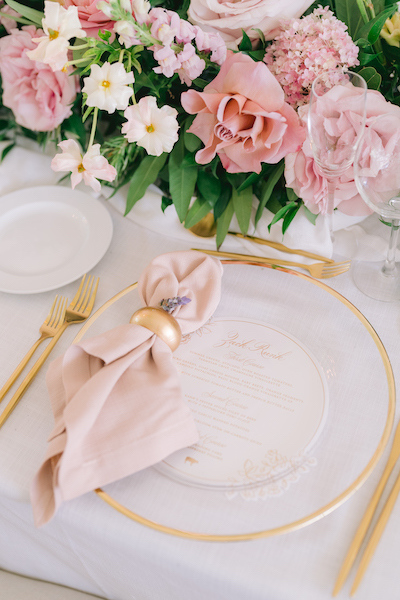 A Party To Remember
Guests entered the magnificent garden tent through an entrance of lush greenery and flowers. Inside they were enveloped in an eclectic design that mixed luxurious linens and rustic tables.
Rectangular, round, and square tables added more interest to the room. Each was layered with gold-rimmed charger plates, gold-toned flatware, an array of candles, and magnificent floral creations.
From the golden geometric chandeliers overhead to the white dance floor and the couple's beautiful wedding cake, guests were mesmerized.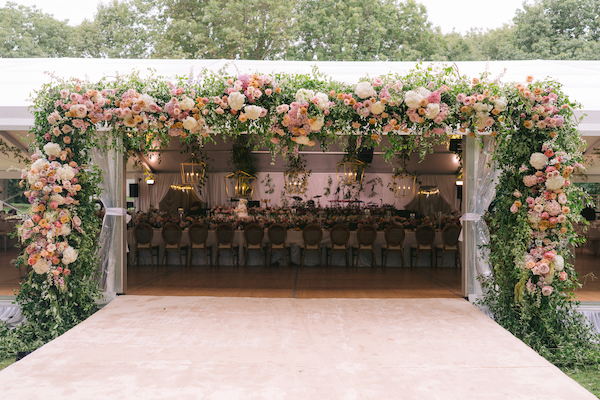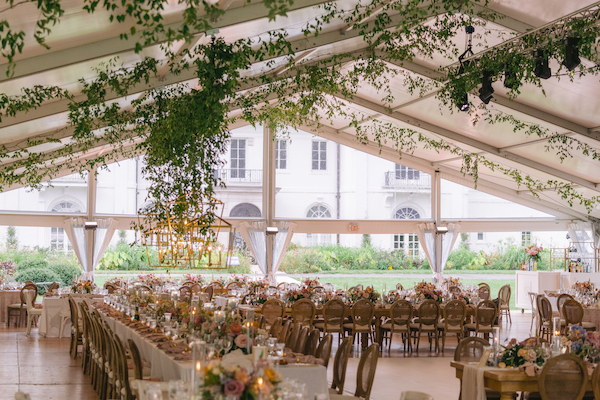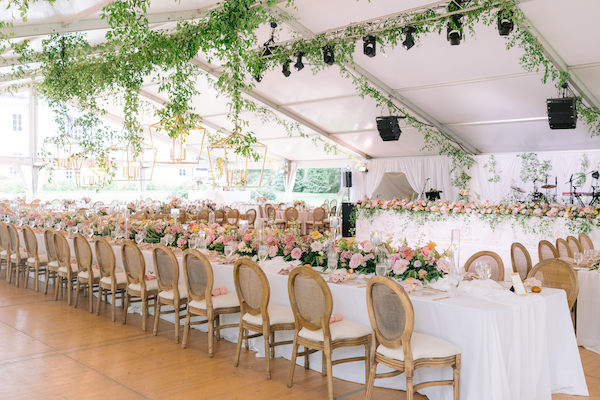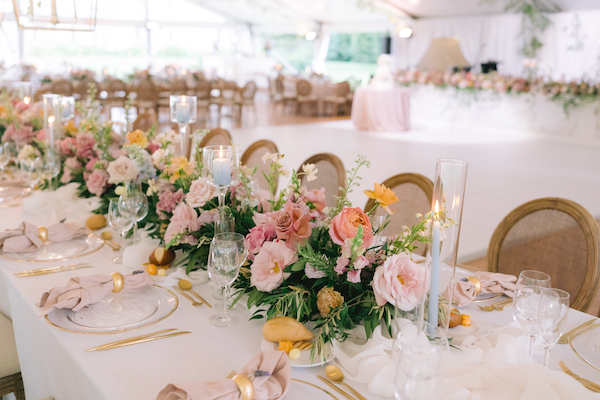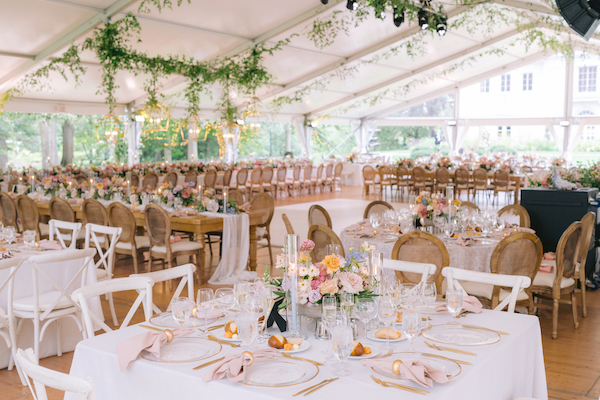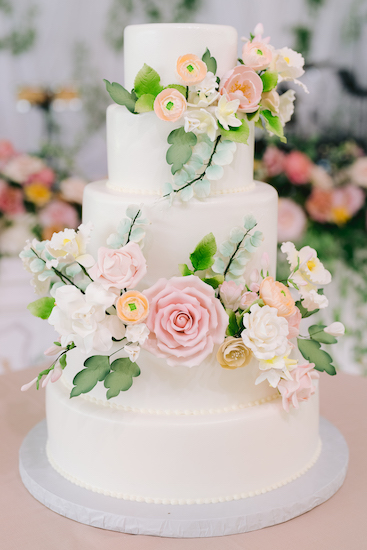 The newlyweds made their grand entrance and took to the dance floor for their first dance as husband and wife.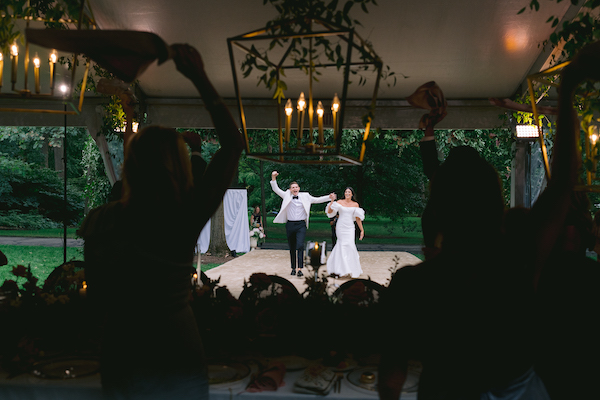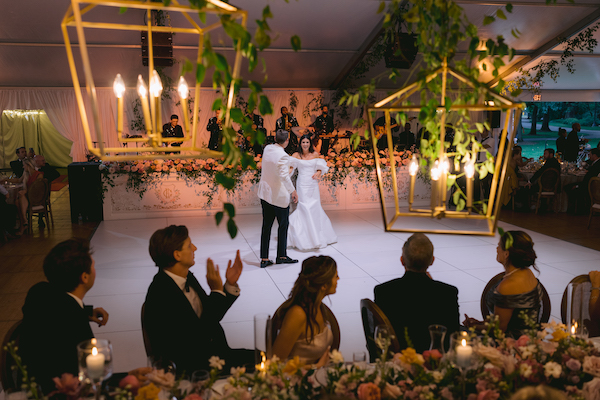 Rachel and Chris paused long enough for heartwarming toasts, a delicious dinner, and a cake cutting. And then they were back on the floor for special dances with their parents, and we're pretty sure they didn't leave the dance floor the rest of the night.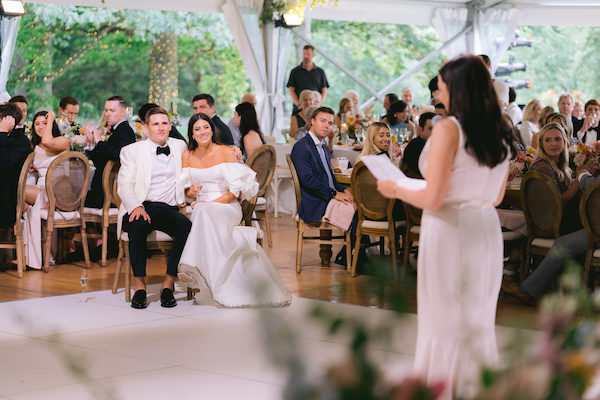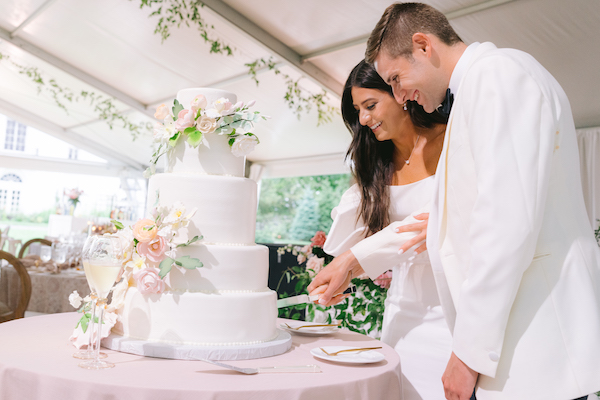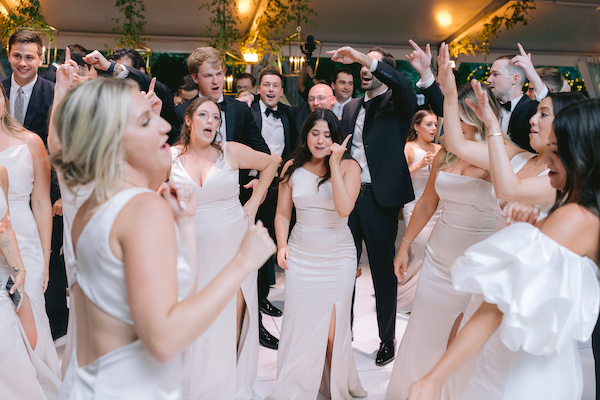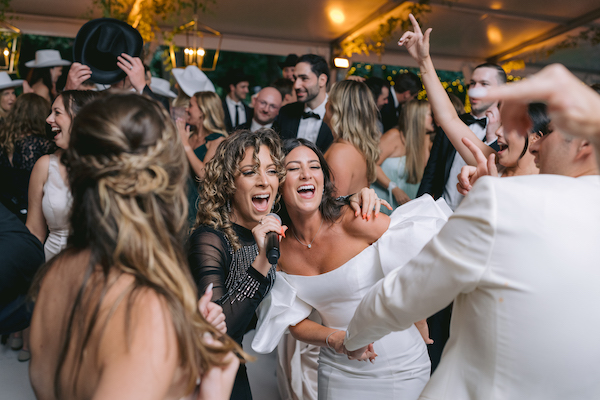 Congratulations, Rachel and Chris! We're so glad you enjoyed your special day.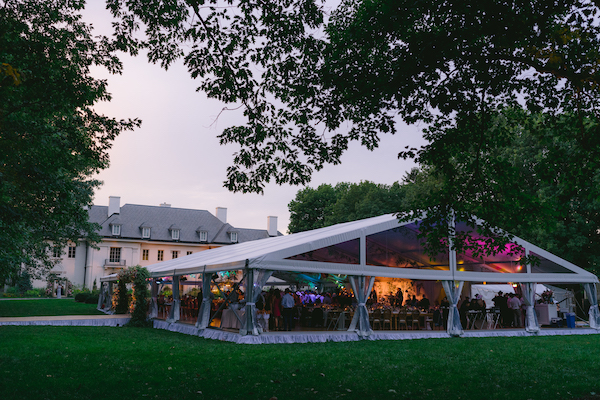 Merci Beaucoup
Thank you to the magnificent Indianapolis wedding professionals who made Rachel and Chris' Newfields wedding day picture-perfect.
Indianapolis Wedding Planner and Designer: Mon Amie Events, Inc
Wedding Venue: Newfields
Makeup and Hair: Salon 1 | 4
Photography: Stacy Able Photography
Film: When It Clicks
Floral Design: Pomp and Bloom
Ceremony Entertainment: Cathy Morris Quartet
Wedding Officiant: Matt Skiles
Rentals: A Classic Party Rental
Catering: Kahn's Catering
Entertainment: Emerald City Band
Artist: Melinda Huff-Spear
Wedding Cake: Top Tier Cakes
Sanitation: Gordon Plumbing
Transportation: Antique Limousine of Indianapolis
Papery: Oliver's Twist
Guest Accommodations: JW Marriott Indianapolis
Rehearsal Dinner: OP at the JW Marriott
monamieevents
February 28, 2023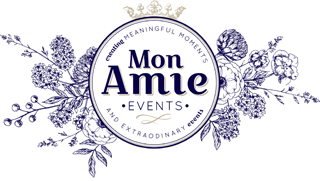 Copyright 2023 | Mon Amie Events Inc.