Seeing White – Le Diner En Blanc Indianapolis
30 years ago in the heart of Paris, François Pasquier invited fellow Frenchmen to wear all white to celebrate an elegant popup style picnic dinner in the city center. Their all white attire was the only way guests would know who else was indeed invited to the exclusive fete who are only told the location of the celebration mere moments before the event's start time. Since then, in over 80 cities, the event has grown in size, scale and the host locations have become increasingly iconic. Some of the most famous and photographed places in the world have hosted this event, including Versailles, The Coliseum, The Louvre, Sydney Opera House, Soldier Field and even the famed steps of the Philadelphia Museum of Art. (Hey, if Rocky can run up the stairs, so can hundreds of party goers wearing all white.) In 2018 the event was hosted in 76 cities and over 130,000 guests attended worldwide. When Indianapolis was granted its inaugural celebration this year, many logistics, including finding a marquis location for the event were taken into consideration.
The host team wanted to come up with an unforgettable experience for the attendees with unique entertainment, and of course, securing an iconic location. Once the team decided on the Indianapolis Motor Speedway as its secret location as the site, it was full speed ahead on the planning.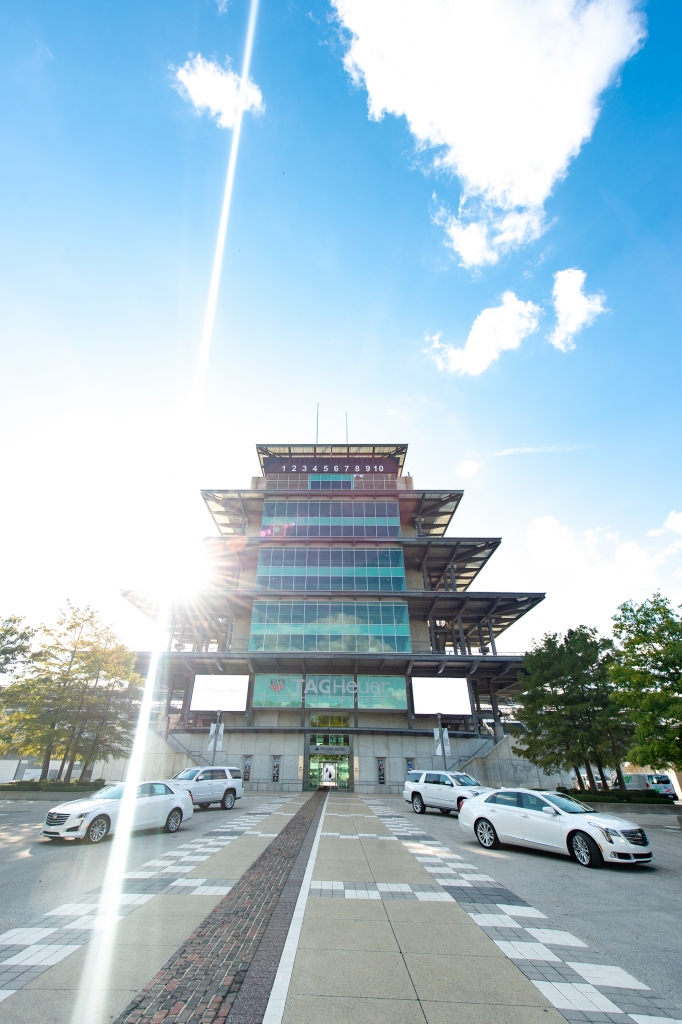 Guests were given invitations to register a few weeks in advance and only knew their initial pickup location. From here, motorcoaches transported them to the secret location. Dressed to the nines in all white attire and with their picnic in tow, guests boarded the motorcoaches for an unforgettable evening. (and ….thank you Mother Nature for being the perfect guest!)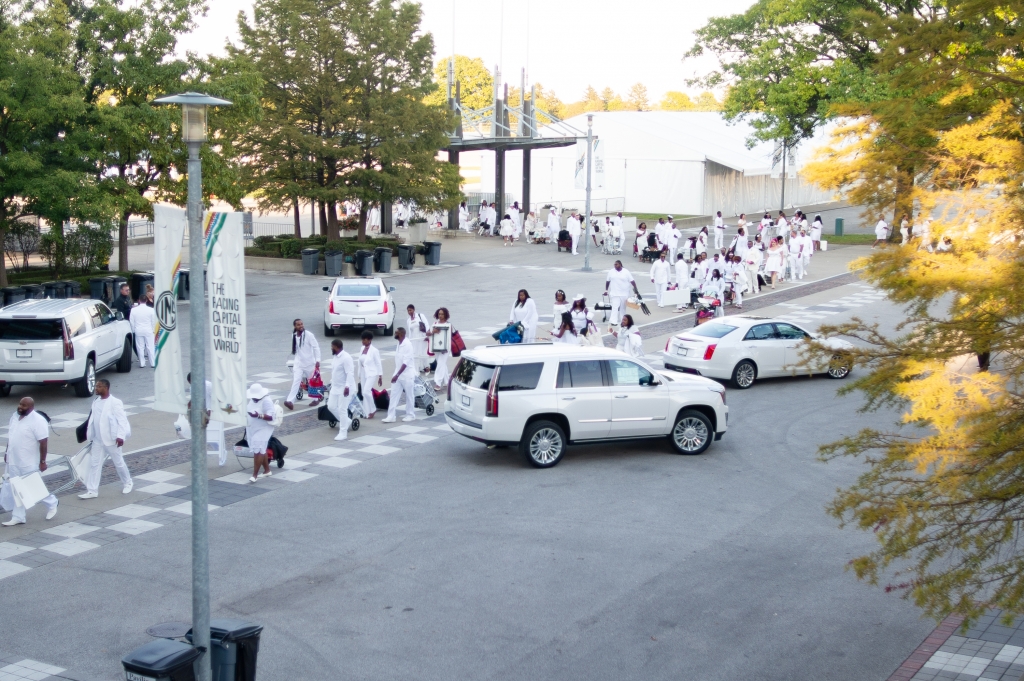 Since I was already at the location, (and most of my friends or clients who bought tickets knew I had been there all day) I kept getting texts like "where are you, I can't find you." or "I don't see you." … I knew they hadn't arrived yet, because I could see all of the buses, and I knew they were just trying to pry it out of me, so I just replied "see you soon" or "I'll see you when you get off the bus." 😉 It was fun to greet the buses and see the guests reaction to the location. Some were truly surprised, while others admitted that the Motor Speedway was on their short list. … and why shouldn't it be as Indy's most famous location in the world? We actually had attendees who had been to Diner en Blanc events in cities around the world, including the Paris's 30th anniversary celebration earlier this year, so we were thrilled to bring this event and this location to them.
Part of the fun of le Diner en Blanc is it's a picnic, which means, well, you have to bring ….everything. Your food, your tableware, your china, glassware, your table, chairs, yep, all of it. It's a picnic, but it's high end. …and it's amazing. I loved seeing guests bring in their beautiful displays and even more I loved seeing their fashion!
My role was to ensure sponsors and media had their table in place, so their table was taken care of. Here's a little speak preview of their location.
Once all of the guests have arrived, dinner begins in unison with the waving of the napkins. It really was beautiful, as the sun was setting overhead, to see over 1,000 guests down pit lane do this almost is if were a choreographed dance.
Between courses the guests were surprised with ballet dancers who glided along the yard of bricks with such ease and elegance and carried such an airiness about them.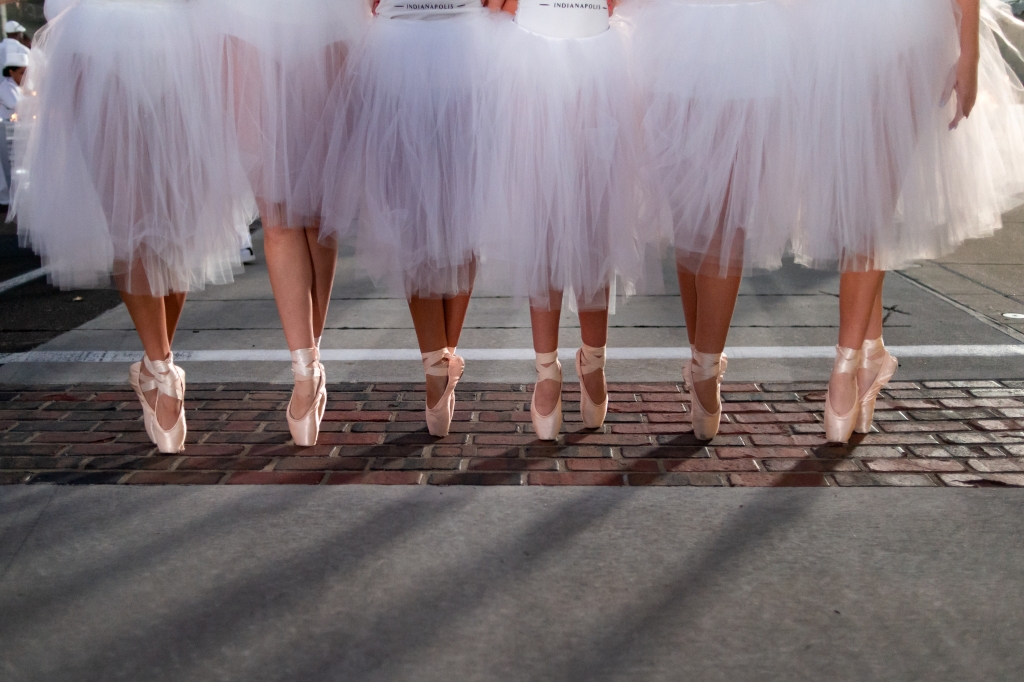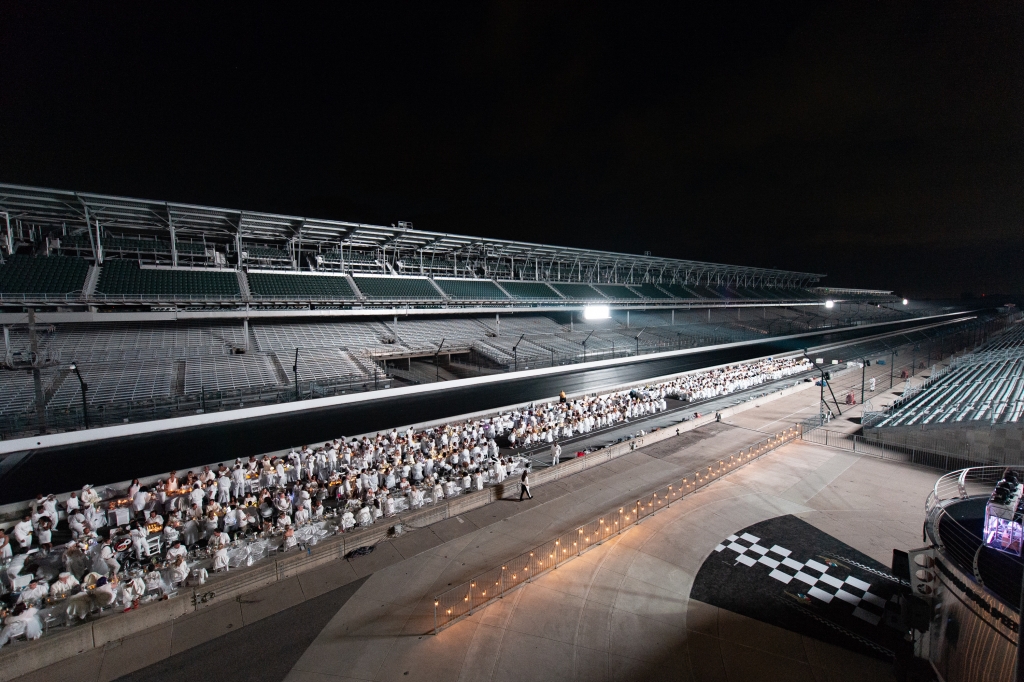 Following dinner sparklers, as is tradition, are lit by all of the guests to signal the start of dancing, which was highlighted by the DJ platform on Victory Circle.
…because where else in Indianapolis would you want to dance the night away with all of your friends ?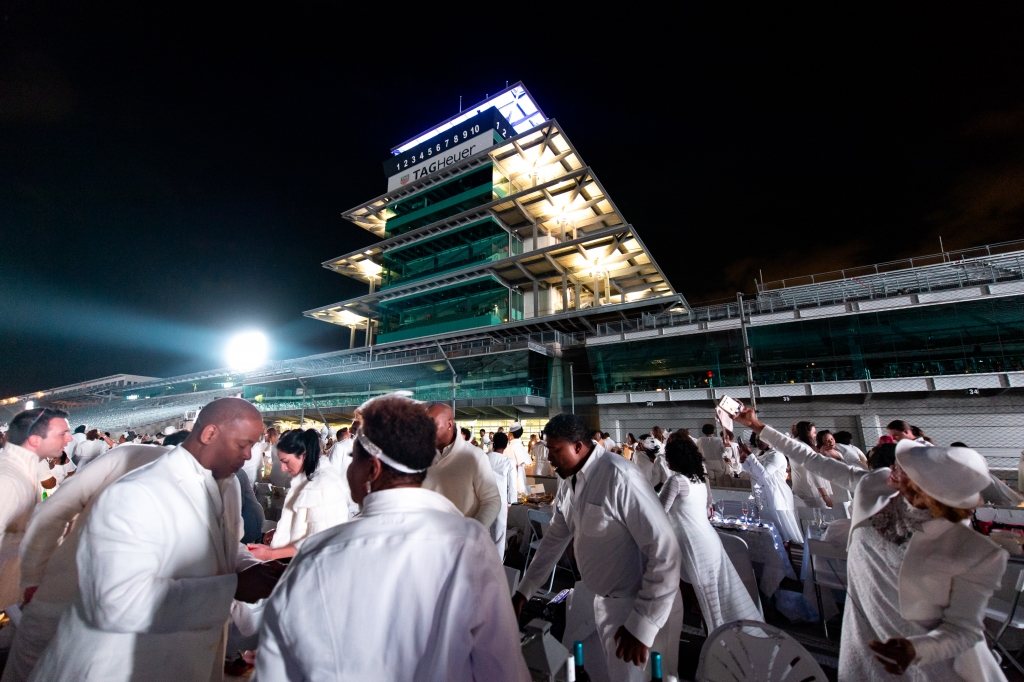 Merci Beaucoup: to Jessika Feltz Photography for the above images. Also to: the Diner en Blanc Host Committee for allowing me to be part of the team. You ladies are angels – literally 😉 (see below) Click to see a video of the amazing night, from our dear friends at Eyenamics. It just scratches of the surface on all of the fun and undoubtedly will get you excited for Diner en Blanc Indianapolis 2019!
Diner En Blanc Indy Highlights

(notably the video thanks the dozens of staff, volunteers and companies that worked so hard on this event, so be sure to watch to the end, because they all deserve the credit for pulling it off, and for keeping a darn good secret. xoxo)
Cheers to the committee who is already working on 2019, looking forward to seeing you there!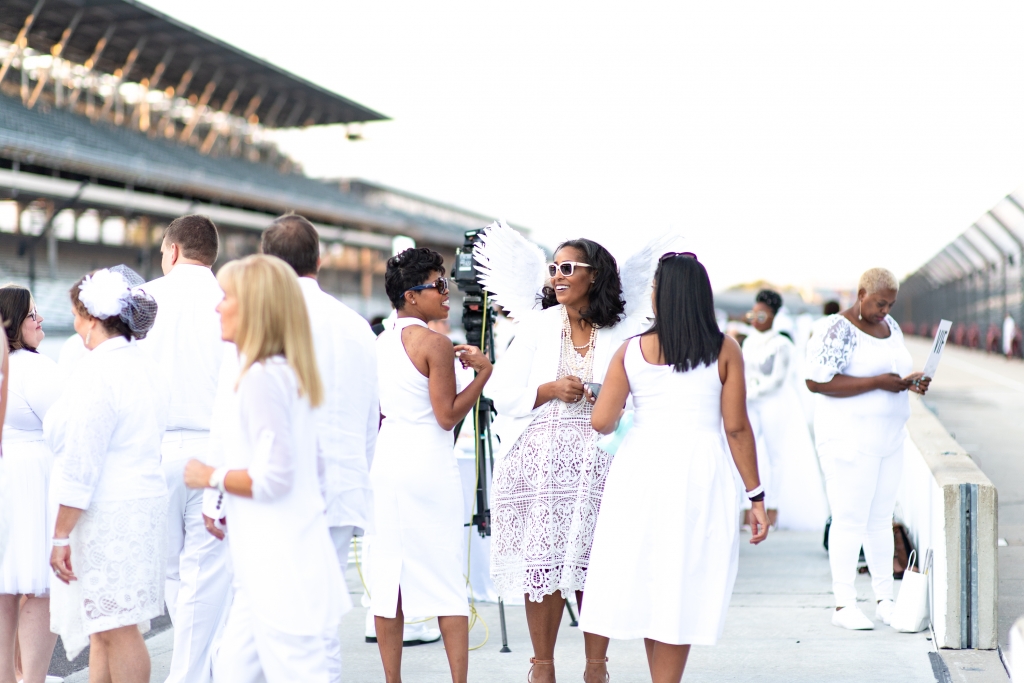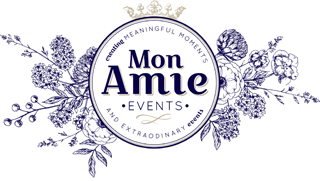 Copyright 2023 | Mon Amie Events Inc.