Tag:
Real Indianapolis Wedding
By monamieevents
July 9, 2013
Megan+Phil culminated an amazing week with their wedding celebration! What started out as oh, you know an average week … just graduating medical school – ended 7 days later as husband and wife 🙂  – just another average week for these two amazingly beautiful people! Megan and Phil infused their fun-loving spirit and heritage into their entire weekend's events.  The concept  "tying the knot" inspired the invitation which infused a beautiful Celtic symbol into the whole celebration. The […]
Continue Reading
By monamieevents
October 1, 2012
Jessie+Stefan's wedding day – here are the details that made this amazing couple's wedding so special. They are a very thoughtful couple – so kind, so welcoming and soooo in love! (Jessie+Stefan will be featured on the website soon, with their complete love story and details, but until then, here's a sneak peak into their photos and wedding celebration.)   My heartfelt gratitude goes to the entire vendor team ~ Merci Beaucoup:  A Classic Party Rental (the little things […]
Continue Reading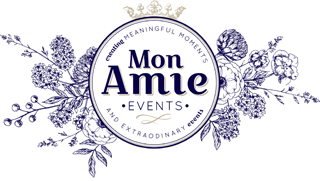 Copyright 2020 | Mon Amie Events Inc.