It's All About Touch! Texture at Events.
We all know entering any special event an experience for the entire mind, body and soul.   It's something for each of the 5 senses and one of my favorites for my clients to think about is the sense of touch!  Every client thinks about sight and sound, and quite obviously taste – but touch is of equal importance.  In many cases, it relates to the other senses.  If you touch something – it's because the sense of sight made you wish to do so.  It's about giving guests a full experience and a tactile experience is part of it.   Planning an event with the sense of touch is fun and easy!
Every element of the event adds texture – from the linens, to the chairs, to the paperie, to the floral!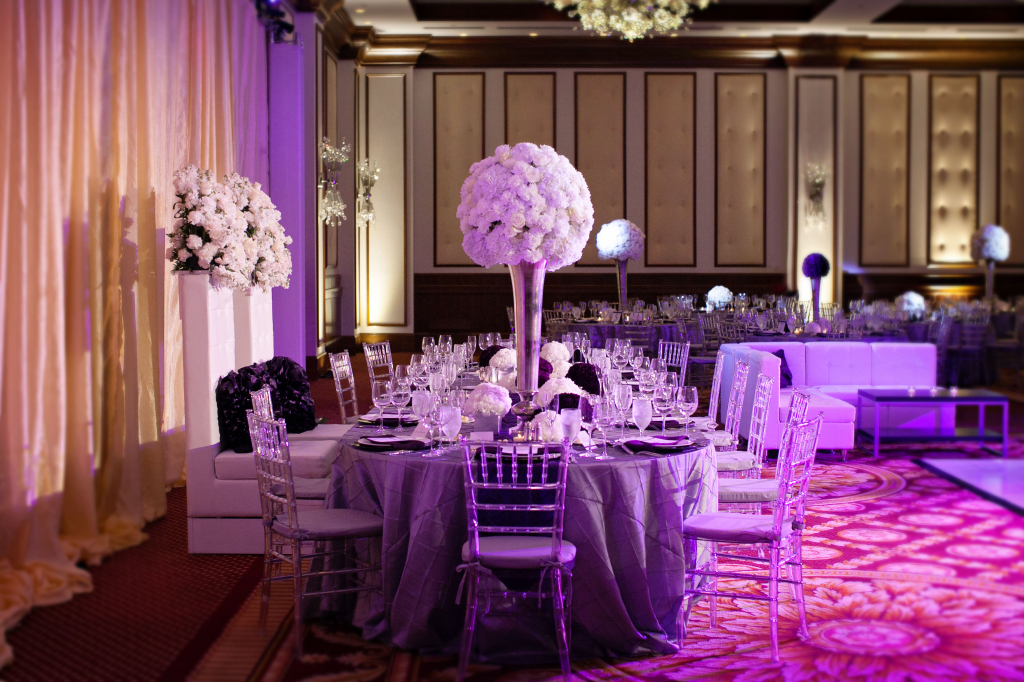 Texture adds interest to your guests' experience.  It allows them to feel comfortable and relaxed.  Remember, any event is in actuality, for a brief moment in time, an extension of the host's home.   That said, guests should feel relaxed, comfortable and at ease.  They shouldn't feel like they're in a china shop and afraid to touch things.
Here are a few ways you can easily add another layer of texture to your event.  Whether it be a luxurious wedding, a fun playful bar mitzvah, a sleek corporate event, or even a children's birthday party – each event needs layers of texture.
Wedding guests are your family and friends and they should have the comforts of home.  Simple things like pillows and throws on lounge furniture go a long way to make guests want to cozy up in these intimate spaces.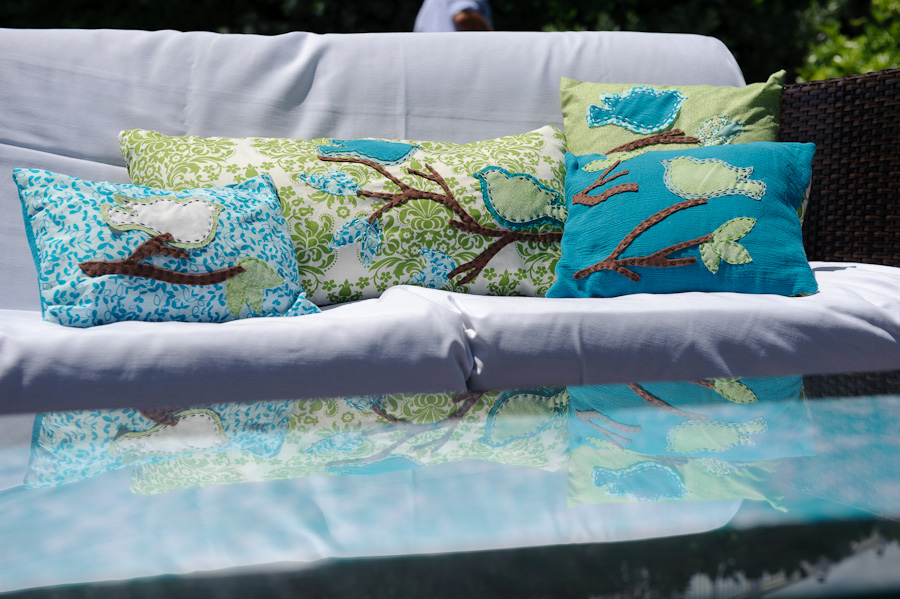 Menu cards, escort cards, programs and other paper pieces the day of the event add layers of texture to any event.  The type of paper, printing style and how they're displayed all add texture to your special occasion.  Whether these pieces are whimsically displayed with the dessert station, or placed with precision at each place setting, each piece of paper adds a later of texture to the event in a personalized and unique way. These menu cards were printed paper adhered to thin pieces of wood and placed on heirloom linen napkins adding another dimension of texture as guests sat at the dinner table.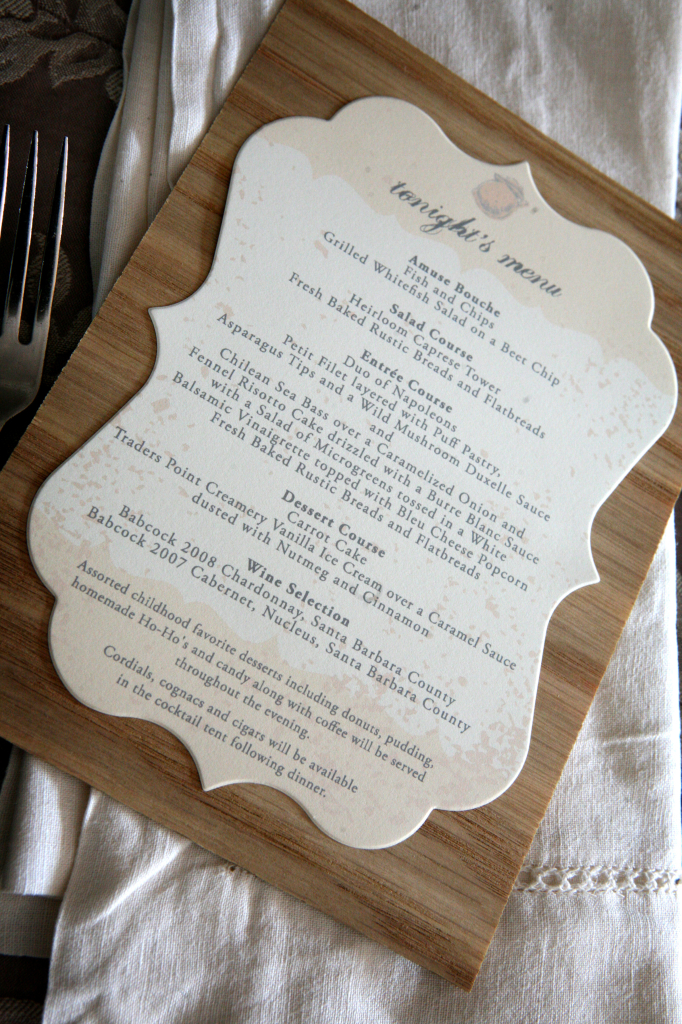 Flip flops and rustic woven baskets of pashmina wraps for outdoor events ensure your guests are comfortable during dancing and cool or windy weather. These are a great idea as your guest favors  – so can easily serve dual purpose.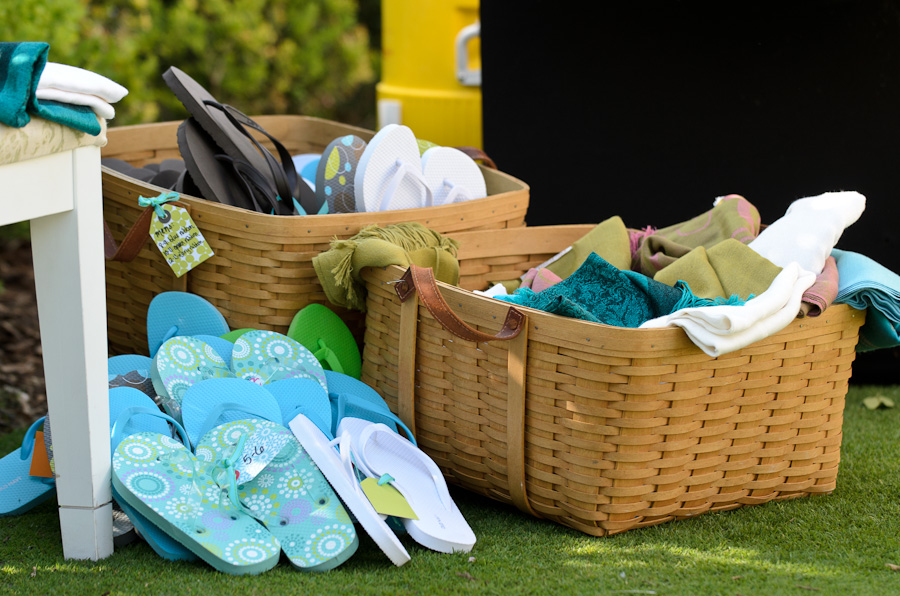 No one ever claimed all texture needs to be soft.  Metal also makes a great addition to any event, especially when going for a sleek club feeling.  Here these chic sculptures were around the room and the young attendees definitely didn't have a "hands off approach" because the glistening metal sparkle attracted the kids to each unique sculpture.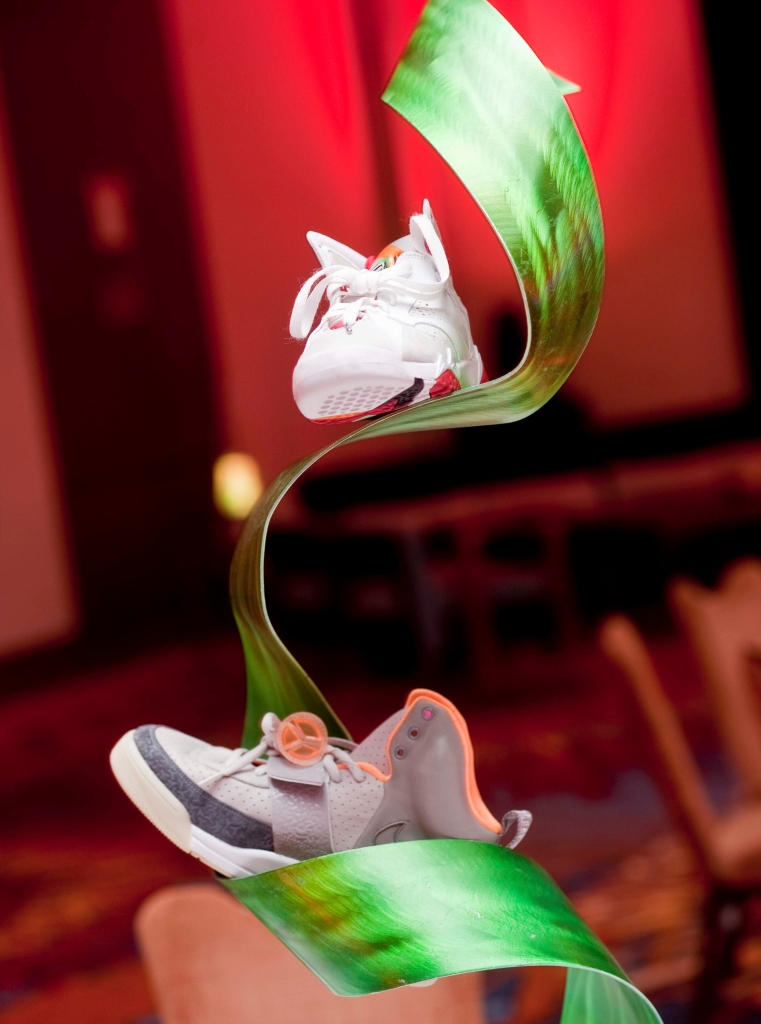 The easiest way to add texture is the host's attire.
This amazing wedding gown is a perfect example of texture being added to the event quietly and discreetly to the wedding.  Her floral (by L. Gene Huddleson – Detail+Design)  also adds another layer.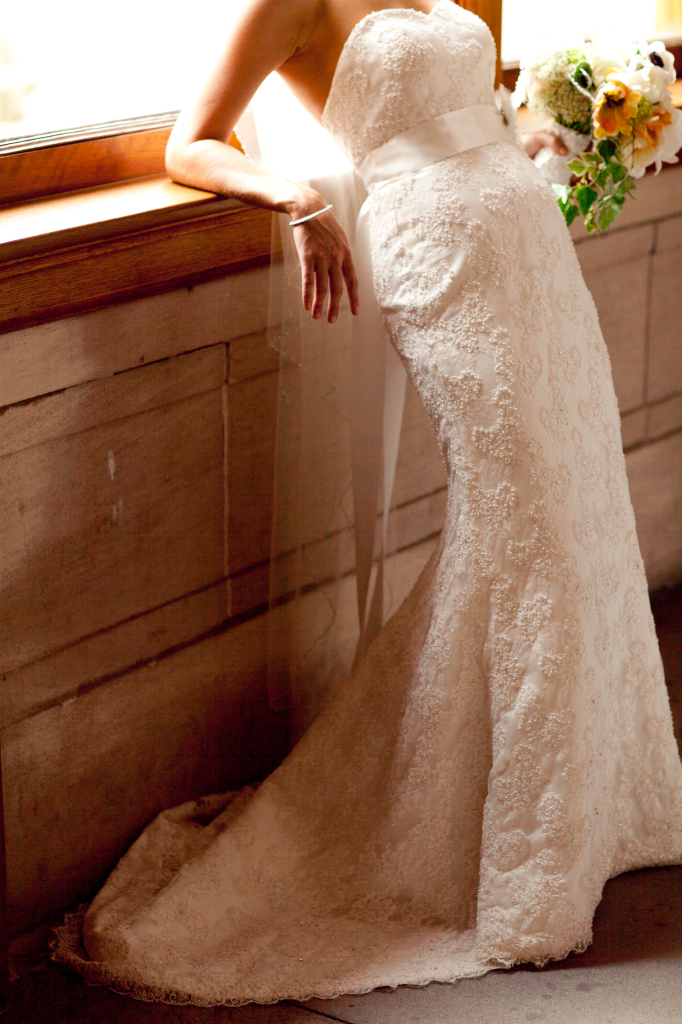 Texture and the sense of touch are fun elements to add to an event.  Have fun talking with your wedding planning and event professionals about how you can add texture into your event.

Merci Beaucoup to the photographers who have captured these photographs from Mon Amie Events, Inc events that have infused elements of texture over the years: (in order of appearance) Jennifer Driscoll Photographer, Megelaine Images, Hether Miles Photography (Menu Card by KB Design), Megelaine Images, Hosteler Photograhy (Decor by L. Gene Huddleson, Detail+Design), Amanda Wilcher Photography (bouquet by L. Gene Huddleson, Detail+Design)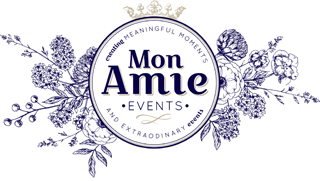 Copyright 2020 | Mon Amie Events Inc.