Mon Amie Events, Inc has had the honor of creating weddings for many years with families from the start of the wedding planning process through the wedding weekend.  We've gone to site inspections, dress fittings, chosen invitations, designed spectacular celebrations and tasted many flavors of cake over the years.  It's been a delightful and delicious process, but we understand not every couple needs full wedding planning services.  It's what we do, it's where we excel. 
We know though, some couples thrive off of setting each of the meetings with their professionals, have the time to dedicate to these tasks, the experience to negotiate contracts and the ability to design their own weddings.  However, they may want assistance on their wedding day so they can truly enjoy the weekend with their friends and family.  They should be able to do this. Every bride and groom should have someone on the wedding day to cater to their needs and ensure the details are in place and taken care of.  Here's where we knew something was missing.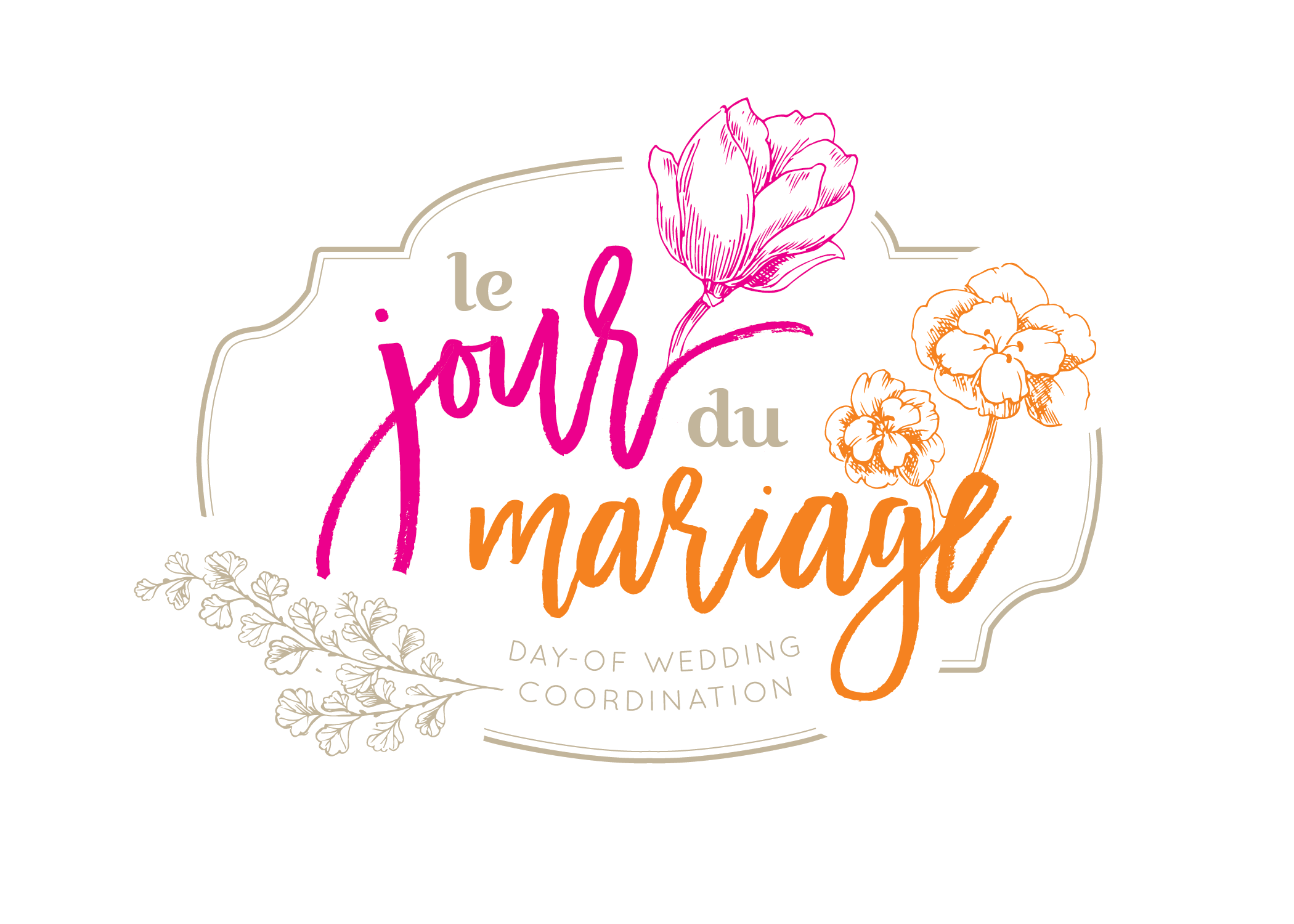 Today, we introduce our sister company, Le Jour du Mariage, which in  French means: "the wedding day" helping couples with Wedding Day Coordination.  The same dedication, care and devotion to our events you've come to expect from our team will expand in our new company.  Wedding Day Coordination will be the exclusive service of Le Jour Du Mariage's Lead Coordinator, Mallori Hirt. She will serve to help couples execute their vision and allow them to relax on their "le jour du mariage."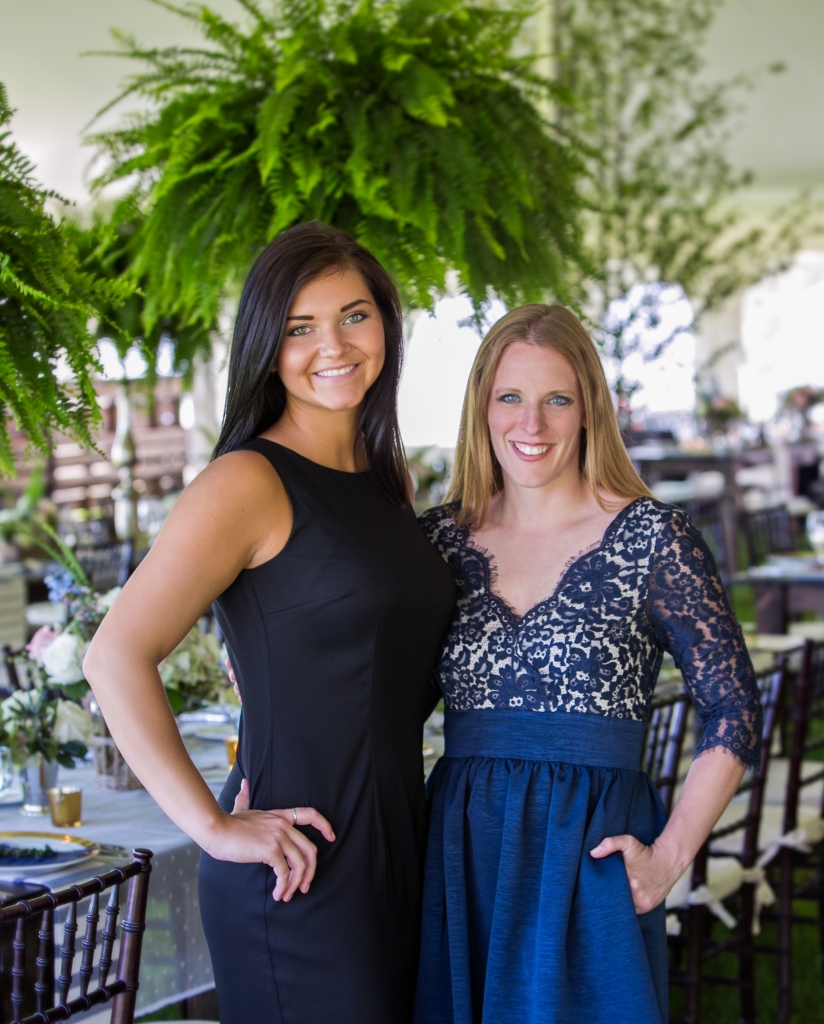 Mallori has worked with Mon Amie Events, Inc for several years and knows our company philosophy and training.  She knows the area's professionals and will serve as a liaison to couples in the final weeks before their wedding day ensuring every detail is exactly as they've envisioned.  Please visit www.LeJourDuMariage.com to learn more about Mallori and how our sister company may be of service.

.
To celebrate our sister company's birthday, Mon Amie Events, Inc. is also debuting our new logo and website.  Mon Amie Event Inc's new logo  pairing with the announcement of our sister company, Le Jour du Mariage, show our commitment to helping couples create stylish, sophisticated, cosmopolitan yet approachable weddings.  Between our two companies,  we'll cover their requirement for full service execution or their request of a day of coordinator.  We are here to service families to ensure they have the wedding day of their dreams.  
We hope you are enjoying the new look;  let us know what you think!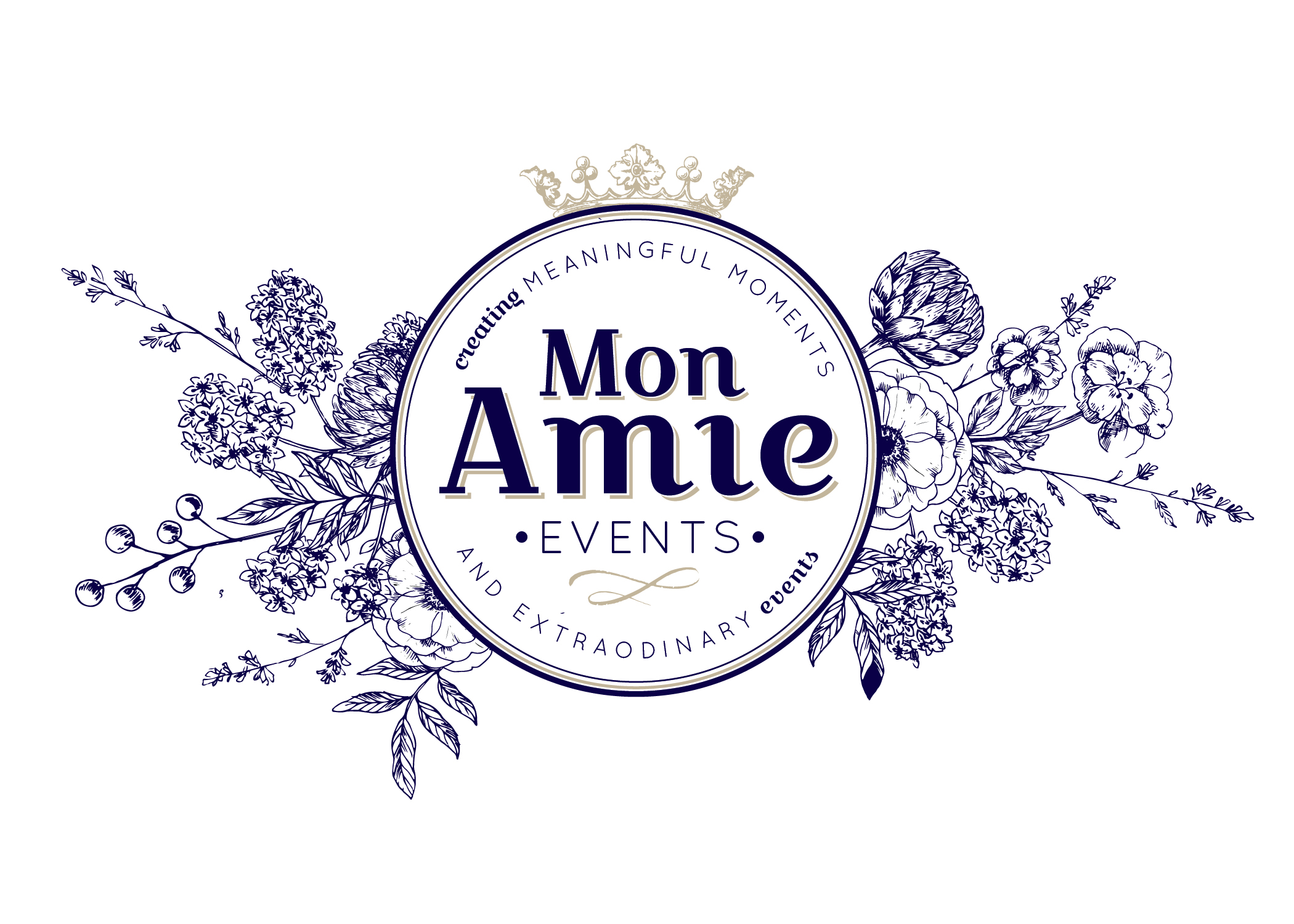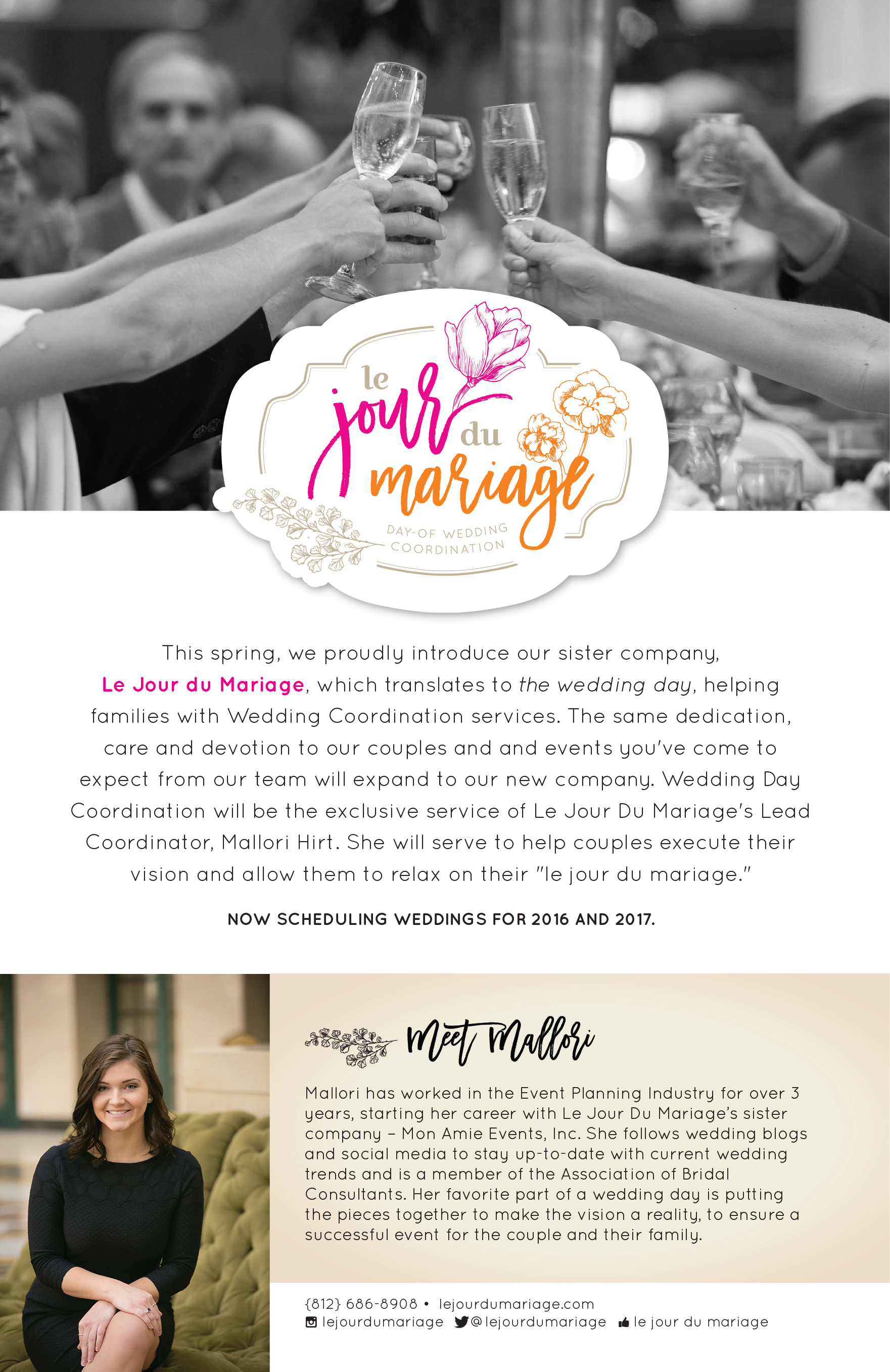 .
Merci to our colleagues who helped our sister company's vision become a reality:

InspireMedia and our photographers: Emillia Jane Photography,
Jennifer Driscoll Photography, Jessica Strickland Photography, Pomp & Polish, LLC
.