Wedding Highlight – Abby and Matt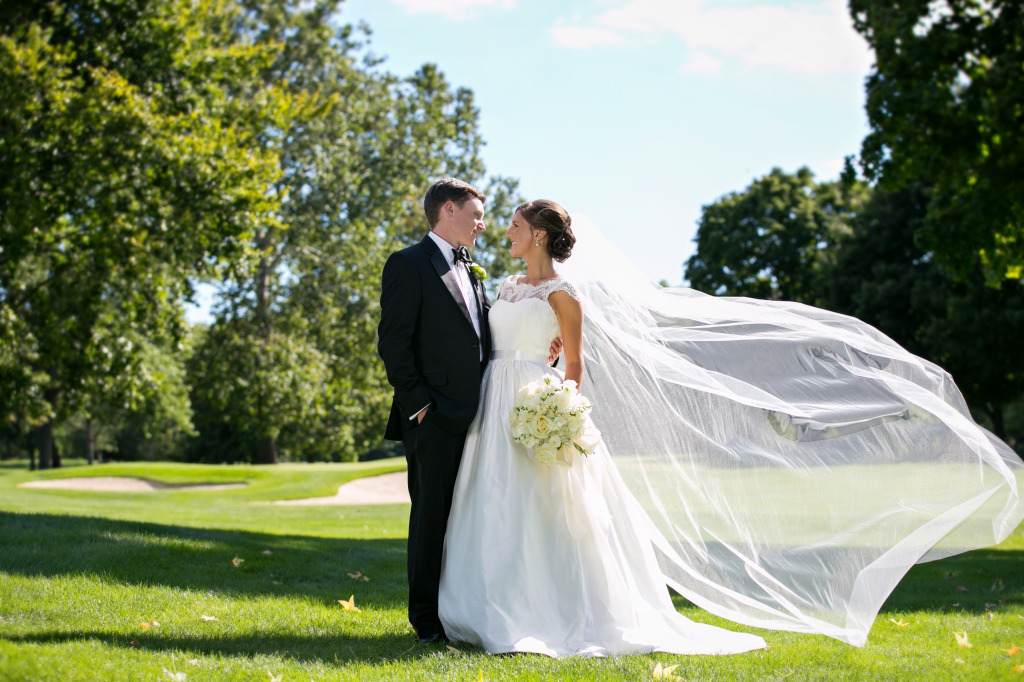 Abby and Matt, along with their families, are such warm and gracious people!  They wanted their day to be filled with beautiful flowers, family tradition and great food — they had it all! When Matt proposed Abby's parents immediately took them to Meridian Hills Country Club for a glass of celebratory champagne.  The Club has long held a place of family tradition and celebration, so hosting the wedding reception there seemed natural.  It was the perfect location for their early fall wedding.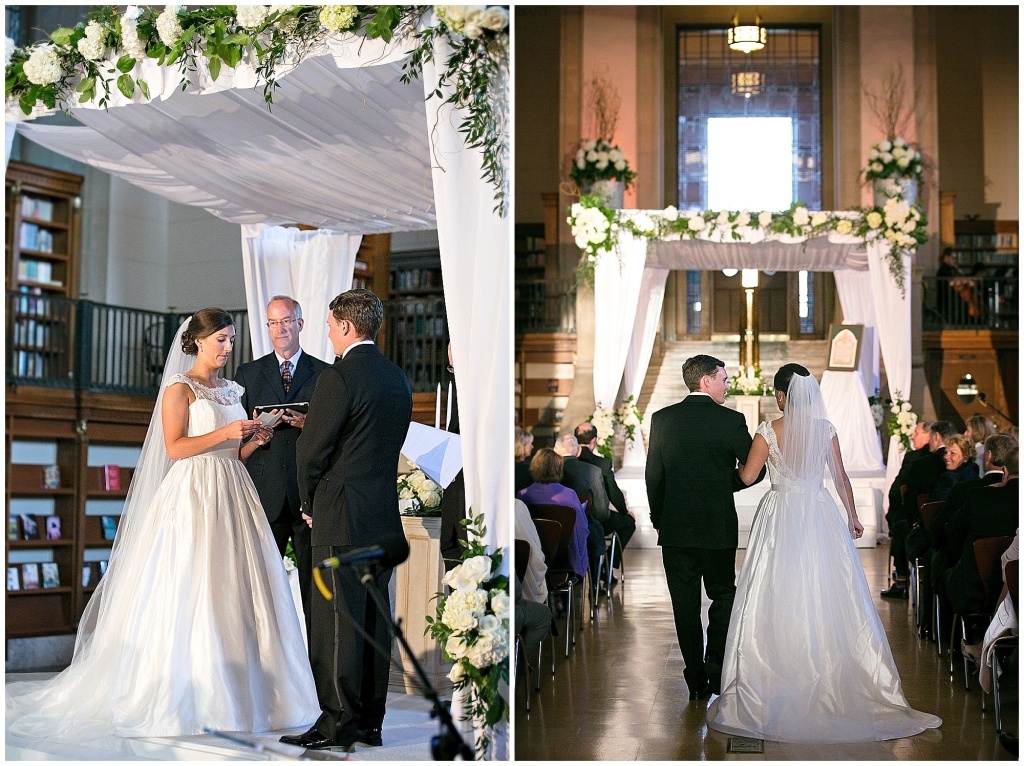 Their ceremony location was hosted in the stunning architectural jewel, the Simon Reading Room of the Central Library.  This magnificent marble space with sweeping ceiling was the perfect location to host their unique ceremony.  Abby and Matt needed to intertwine a Jewish and Christian ceremony and this space was the ideal setting for their service.  While Abby wanted to have a stately Chuppah for her ceremony, she didn't want to stand on the traditional right side, while she did want to have a Ketuba signing before the ceremony, she also wanted to have both a Minister and a Rabbi preside over the ceremony.  Selecting these officiants was an enjoyable process, because both the Rabbi and Reverend were both very excited to weave the religions together to create a beautiful and blended service for the two families joining as one.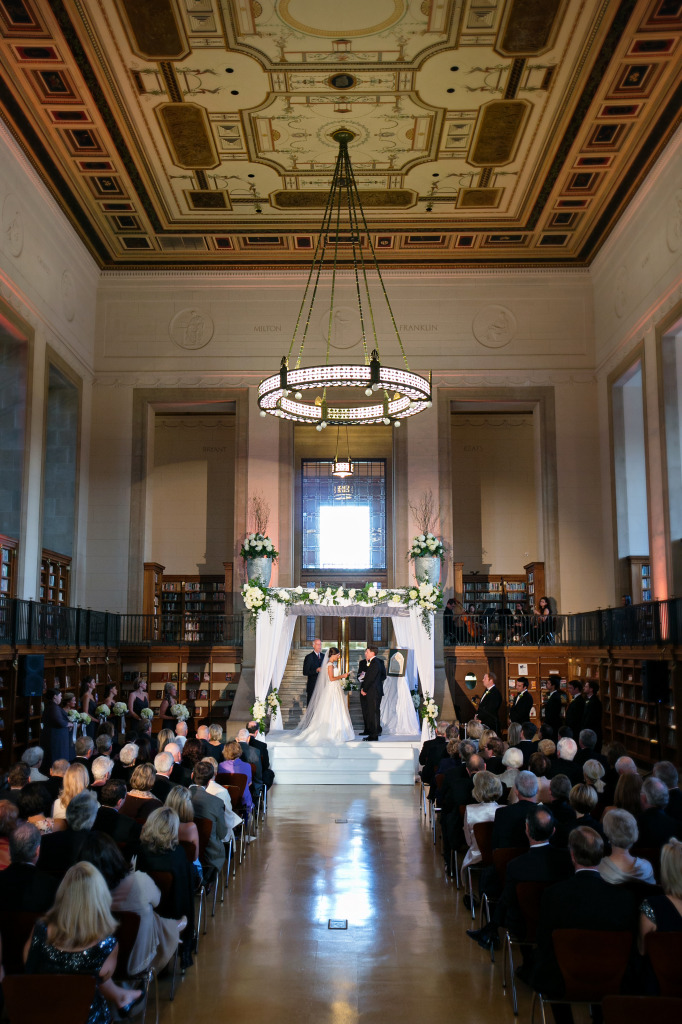 Following the early evening ceremony, the reception began at Meridian Hills with cocktails on the veranda as the bridal party enjoyed photos on the beautiful greens.  After the winter we had, there isn't a bride, photographer or wedding planner this year that has complained about this year's weather and Abby was no different.  The photos she and Matt were able to to capture on the course were delightful!  The way the breeze captured her veil was picture perfect!  (top photo)
Once guests were inside the ballroom, Abby and her mother, Lorna, wanted them to have a sense of traditional luxury.  Tones of white, cream, champagne and gold surrounded family and friends.  Rich cappuccino linens and decadent gold china helped the candlelit ballroom have a warm and welcoming ambiance. Lush white floral, chosen by Matt, because of his horticulture background, almost stole the show.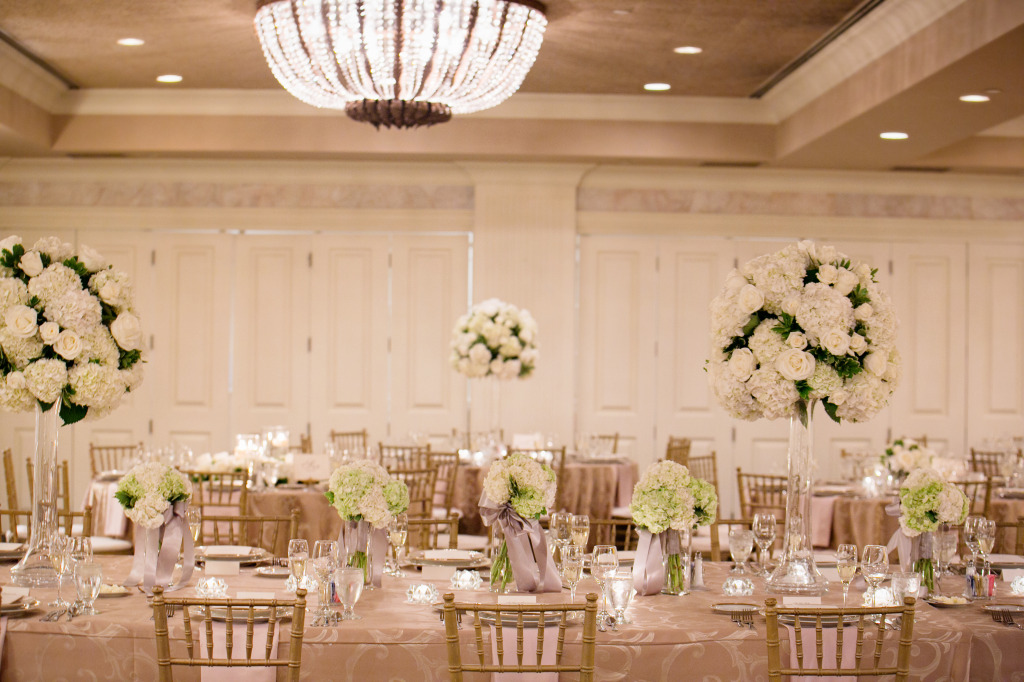 Each course of the divine menu was artfully served on elaborate gold china.  Admittedly, following their menu tasting, I was really looking forward to this wedding night – the day of, it was served to perfection!  Yum!

Dancing included the traditional Horah to honor Abby's family,  but every guest was in on the action!  Ultimately there were 3 circles of guests to ensure there was enough room for everyone to participate.  Abby had cutting of the Challah by her grandfather along with having Matt's dad say a blessing at the start of the meal.  At the ceremony both families signed the traditional marriage contract, the Ketuba, and both the Rabbi and minister stood under the Chuppah, but she stood on the left vs standing on the right.  It was beautiful to see how she wove  both religions into the day.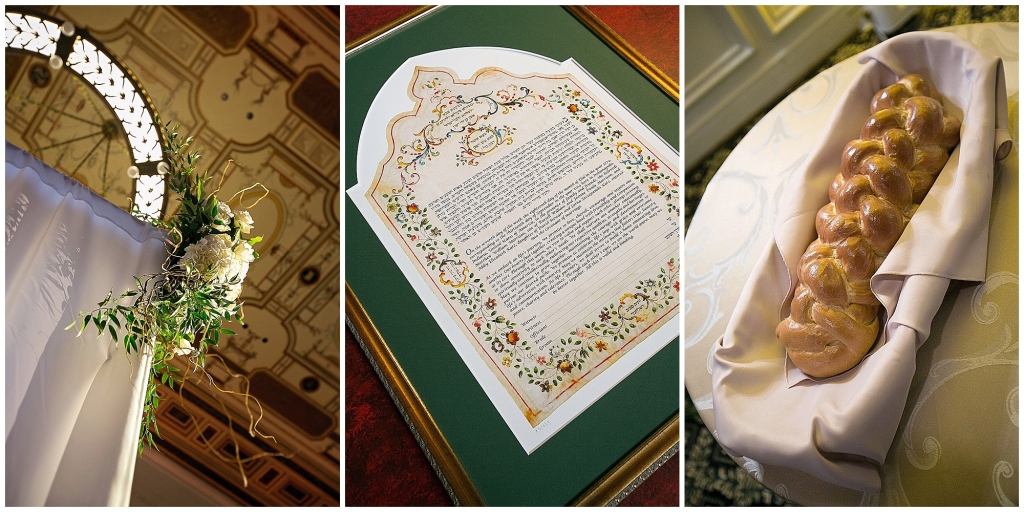 I looked at Abby's classic and elegant gown and thought to myself how timeless and regal show looked.  The lace detailing was so stunning!  Even when she laughed, she was flawless  – and that back – WOW!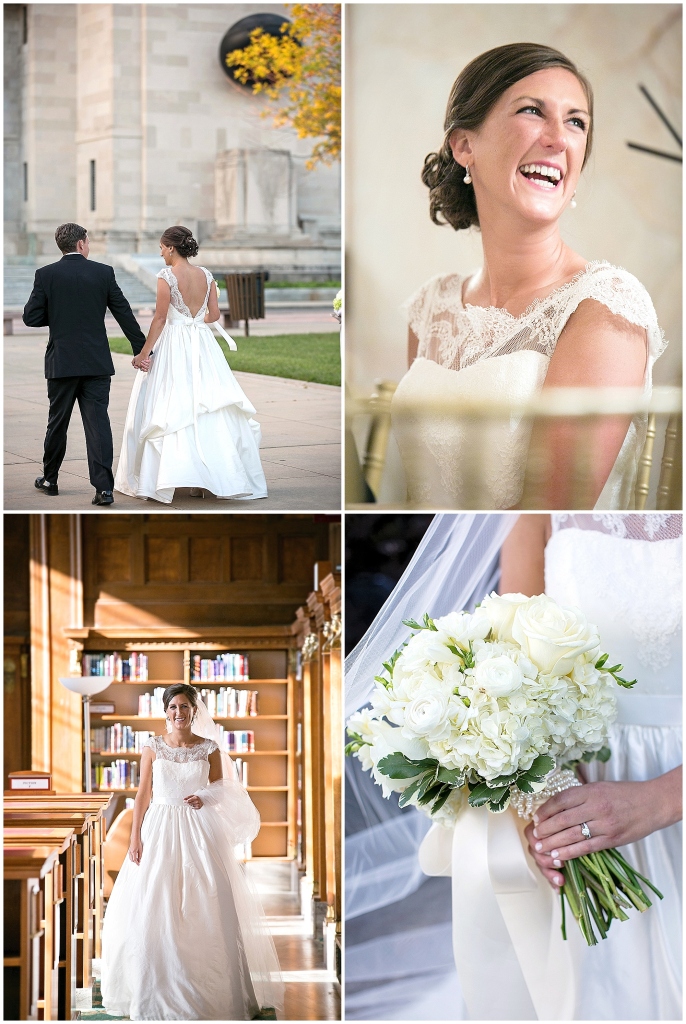 Marriage is about a lifetime together and coming together as one family.  I think Abby and Matt, along with their families, have started that beautifully!  They were such a delight to work with and I really enjoyed seeing their gracious spirit, their warm generosity and their loving way.  Watching how they blending their religions for the ceremony really is a testament to the flexibility and compromise that is required in a marriage.  It was a beautiful celebration – and will be the start of a beautiful marriage!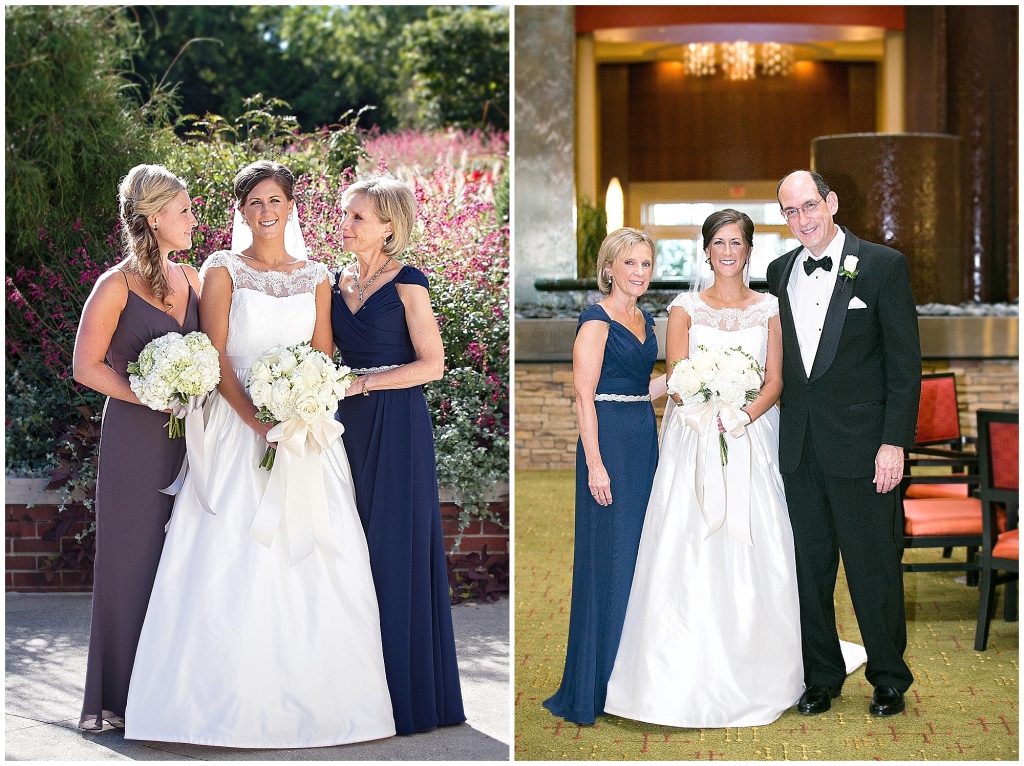 Mazel Tov Abby and Matt!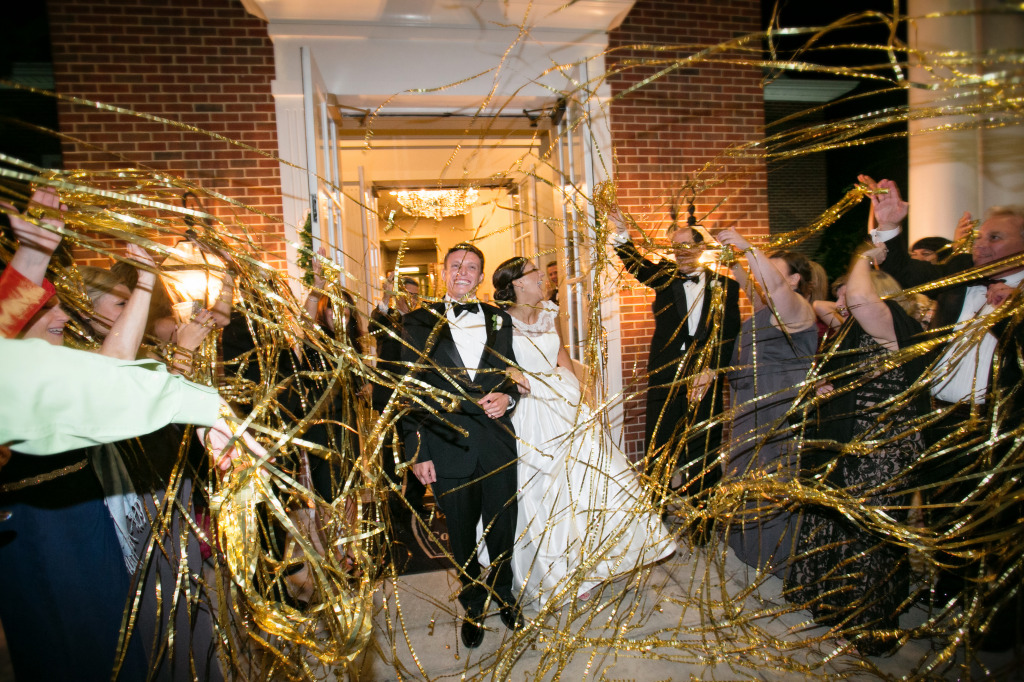 Meci Beaucoup:  to Jennifer Driscoll Photography for all of the above images.  Also to; A Classic Party Rental, Central Library, Evans AV, Events by Design Paperie,  Jim Cerone, LaDolce Salon, LGi Linens, Marie Gabriel Couture Salon, Meridian Hills Country Club, McNamara Flowers, TLW Entertainment (Cathy Morris) Rev Tod Iseminger & Rabbi Weiss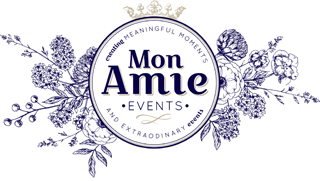 Copyright 2023 | Mon Amie Events Inc.