Wedding Highlight – Alyssa and Brad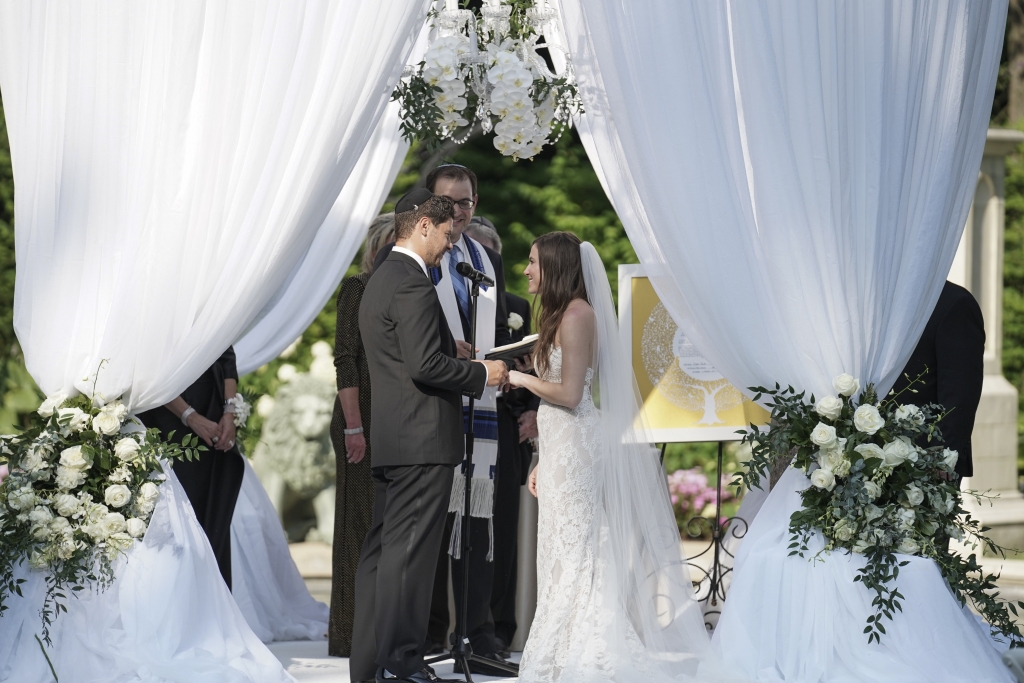 Alyssa and Brad's wedding was during the peak of summer's heat wave, and this stunning couple brought the hot hot hot! Alyssa wanted her guests to enjoy a luxurious evening as she and Brad said their vows to one another. She wanted a lush gala feel to the celebration. The tone was set immediately in the selection of venue, the lush Lucas Estate.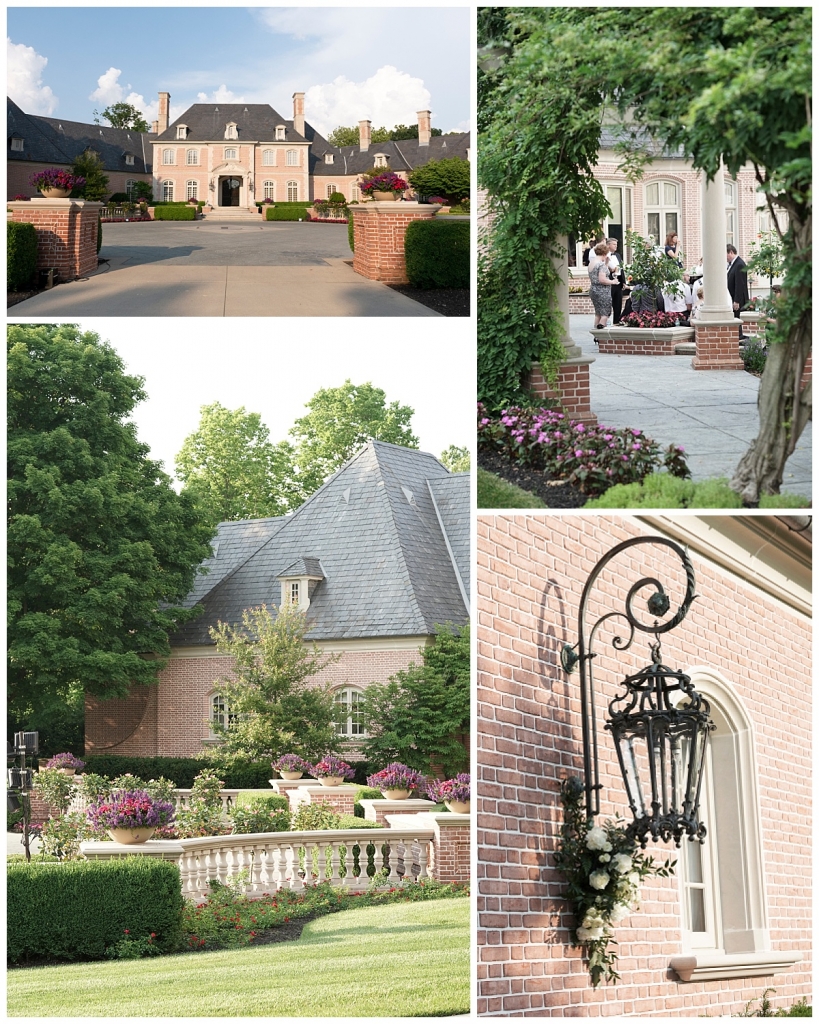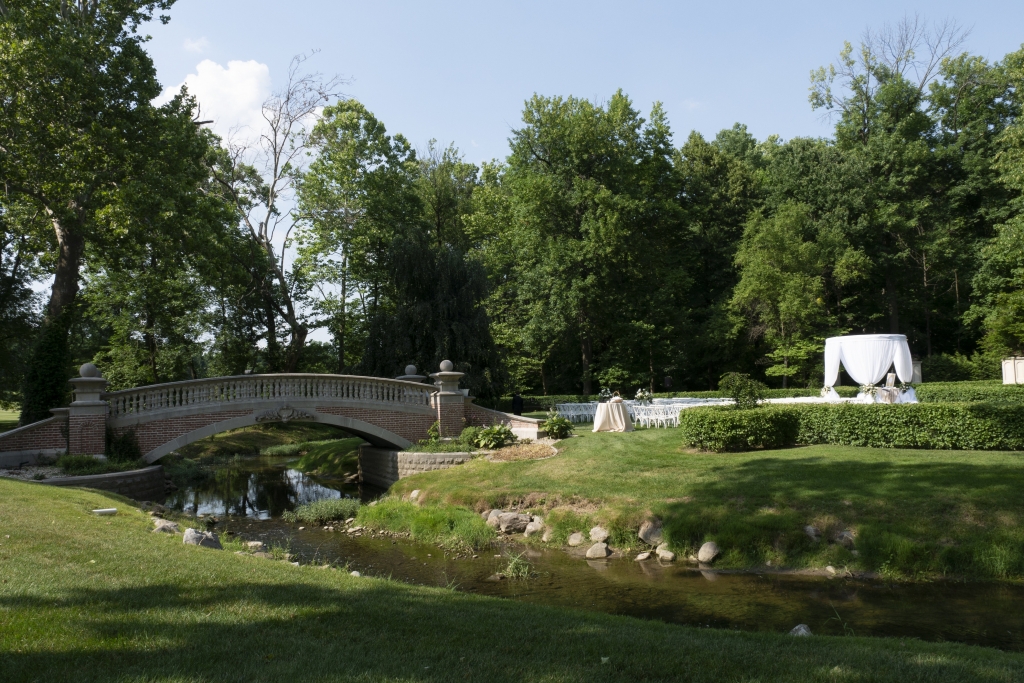 Guests meandered through the backyard and pool area to the ceremony space in the lower gardens. The ethereal scene awaiting them was intimate and sweet, and somehow seemed a world away from the bustling activity of the suburban lifestyle not a few hundred yards outside the estate grounds.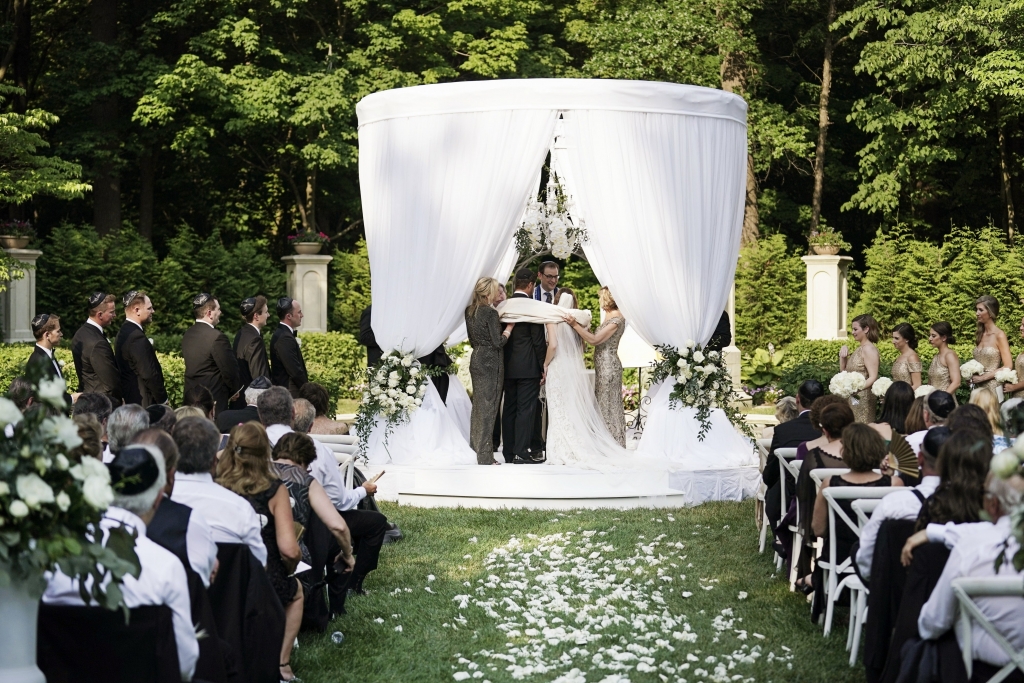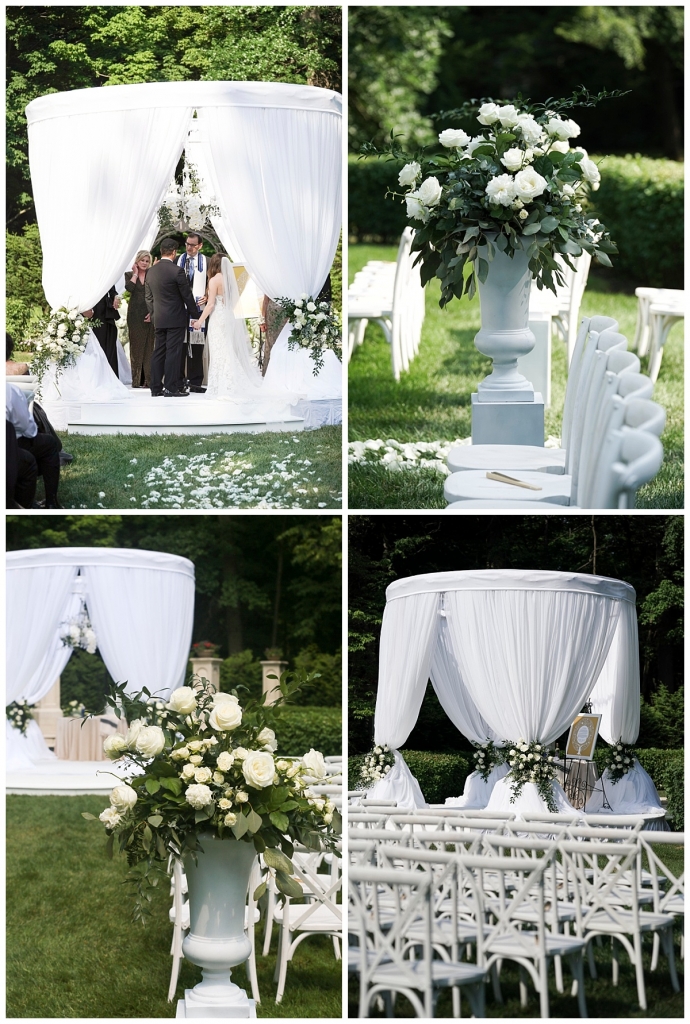 The wedding ceremony had so many touches of Jewish tradition that could not be overlooked, but I loved that Brad and Alyssa included a modern twist on the classic stomping of the glass. They included all of the guests in this moment – by having every guest stomp to break the shards to celebrate in their joy!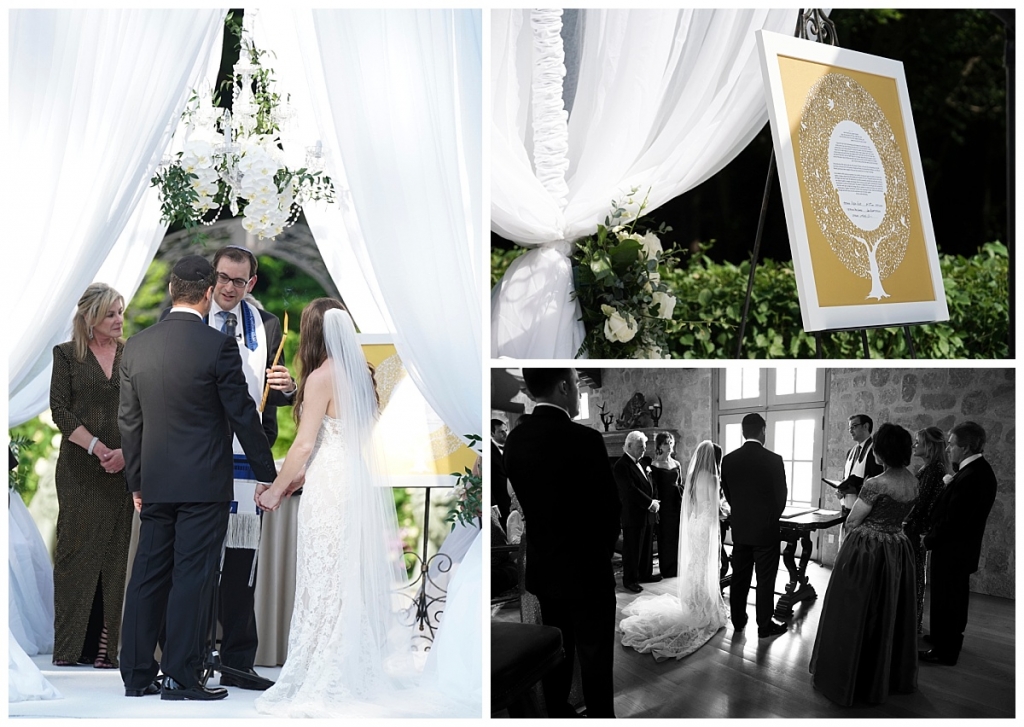 Alyssa, her mom and their golden bridal party were absolutely Haute! (I would have said that even if it wasn't pushing 100 outside) They all looked so beautiful and I loved how truly kind and loving they were to one another. They were sisters, and besties, and confidants and shared in this amazing weekend with so much gladness and joy and I was truly honored to witness all of it with these lovely ladies. Each of them are stunning on the outside, and truly gorgeous on the inside.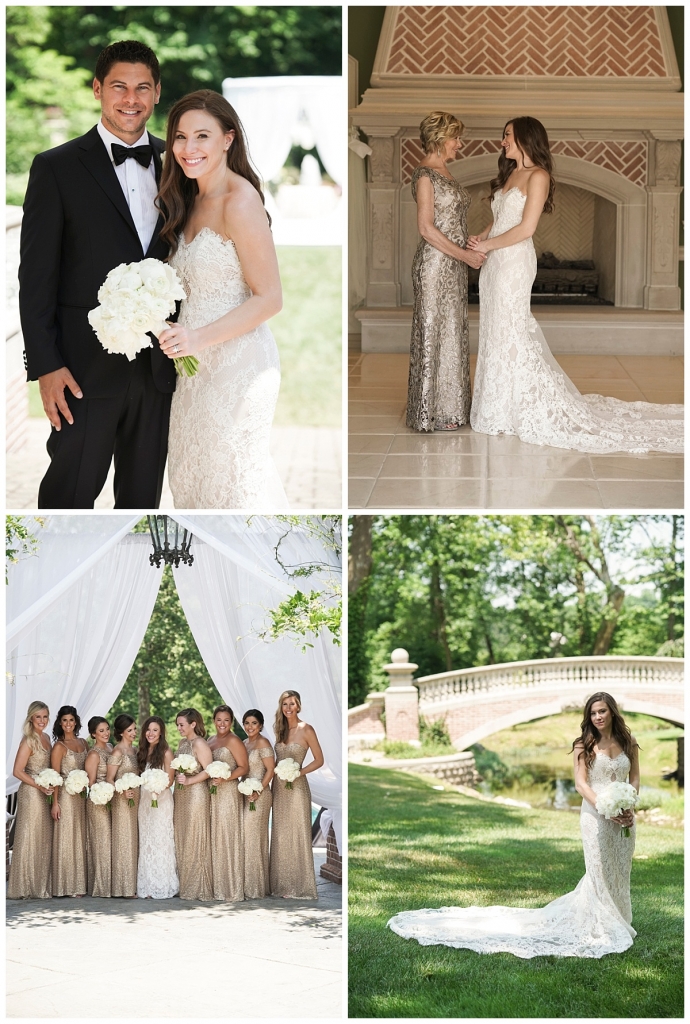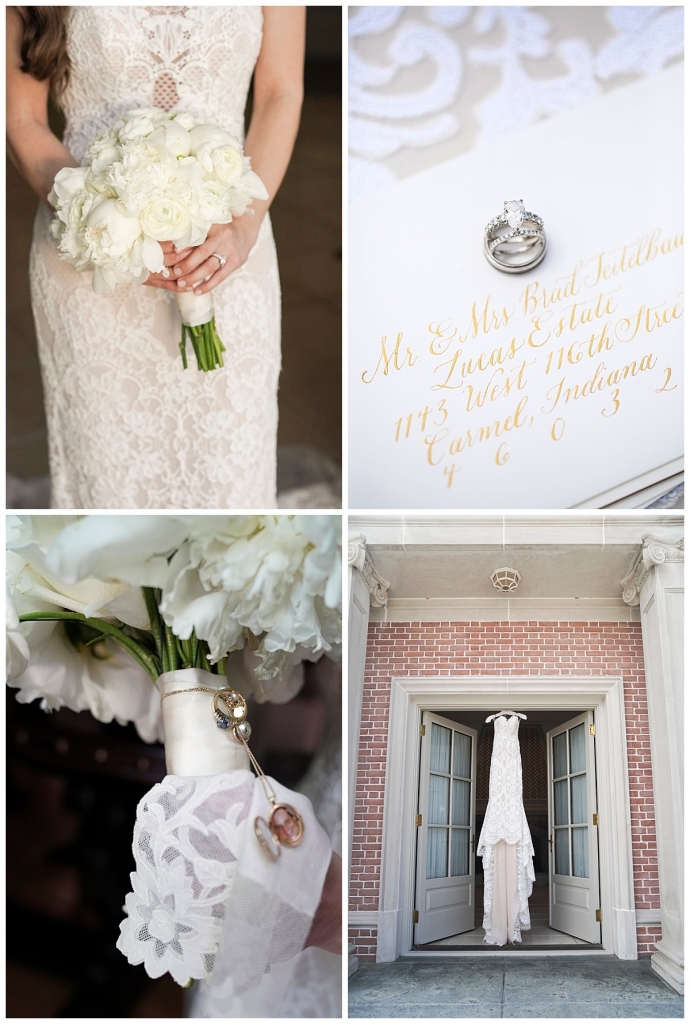 Following the ceremony guests enjoyed cocktails by the pool – and admittedly, were likely a bit envious of the surprise entertainment – the synchronized swimmers. While guests enjoyed cocktails, they also marveled at the estate, the grounds and the dinner set up Alyssa and Brad had created for the evening. White, black and gold were the colors of the evening and in the summer sunlight, the beaded linens sparkled beautifully.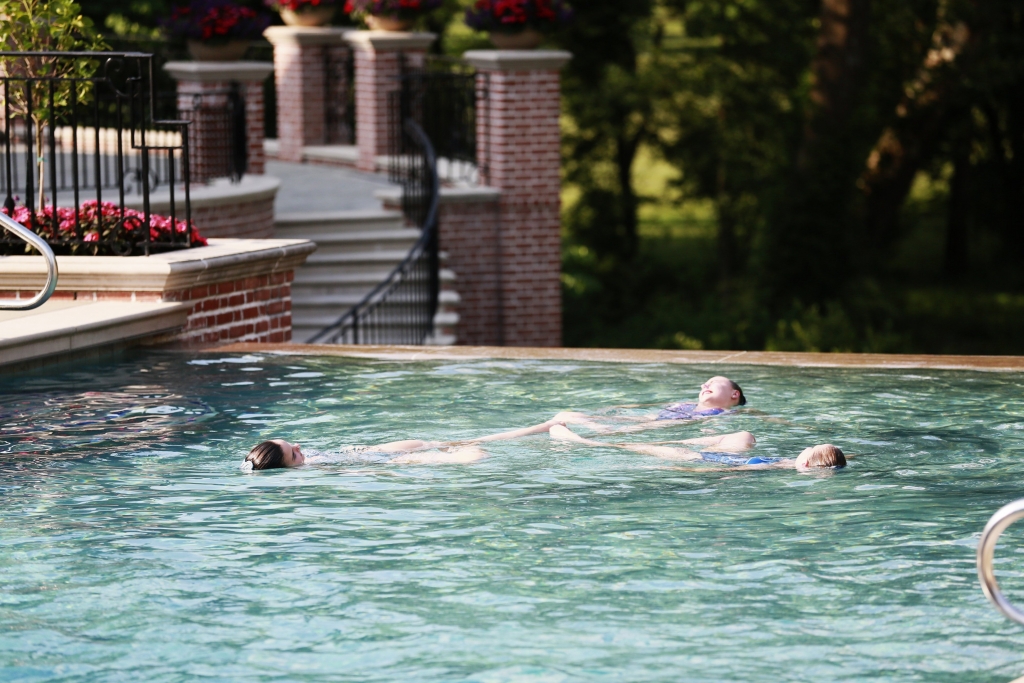 Once guests were seated, they could see the beautiful details the couple had selected for their guests and enjoy the (oh my gosh, I am still dreaming about the short ribs) dinner Chef created!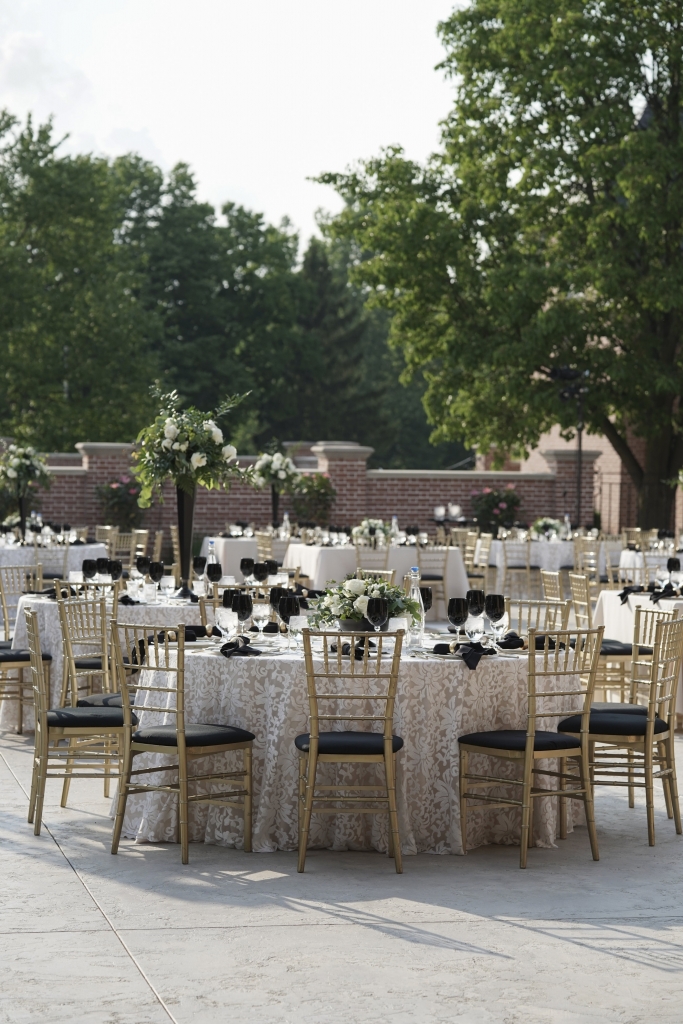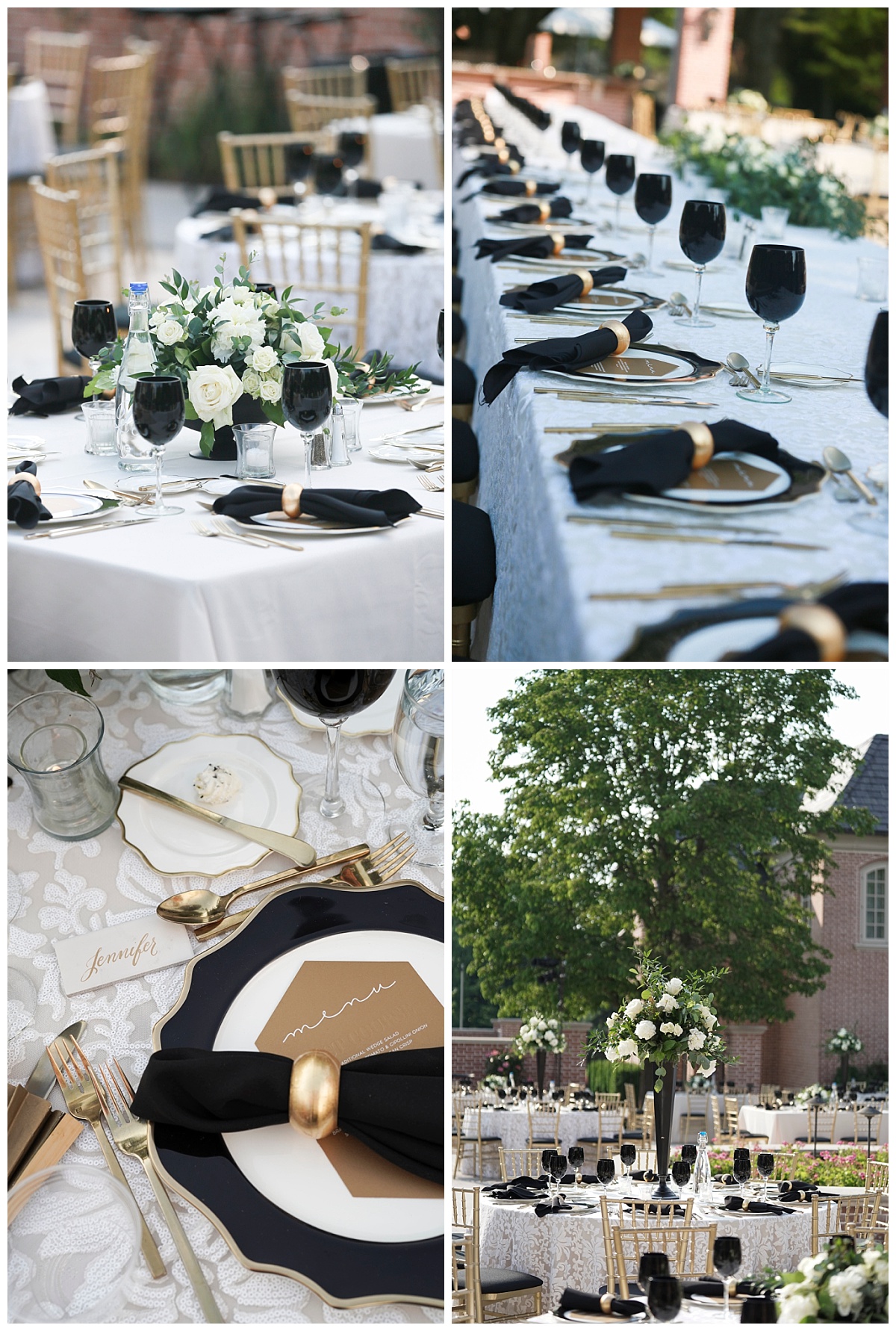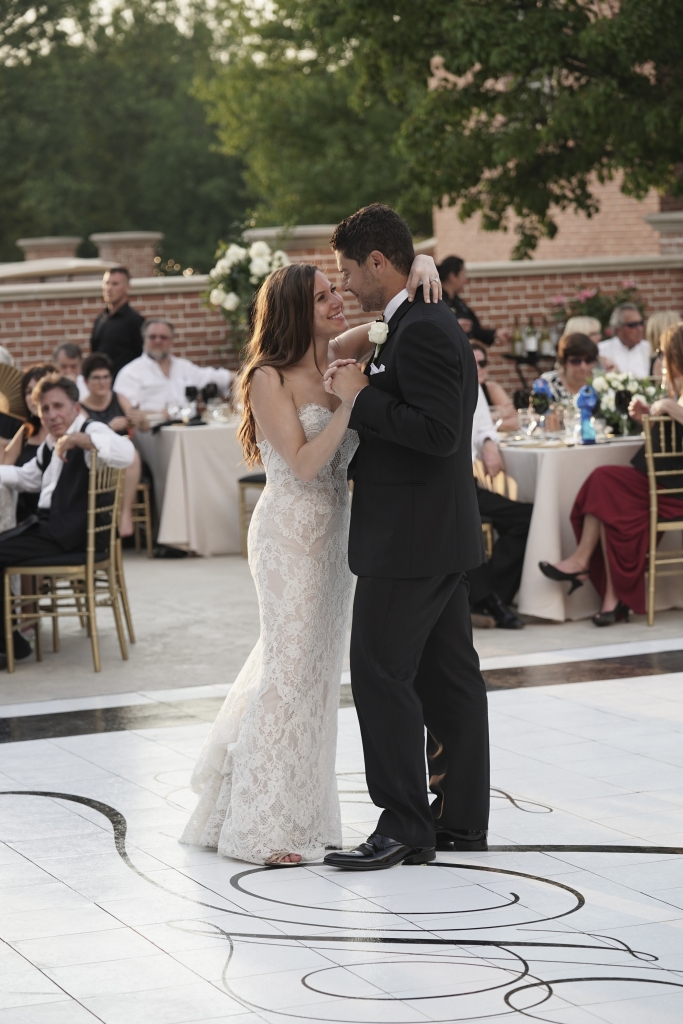 I wish Alyssa and Brad all the happiness this hora *(and every dance to follow) brings! Mazel Tov xoxo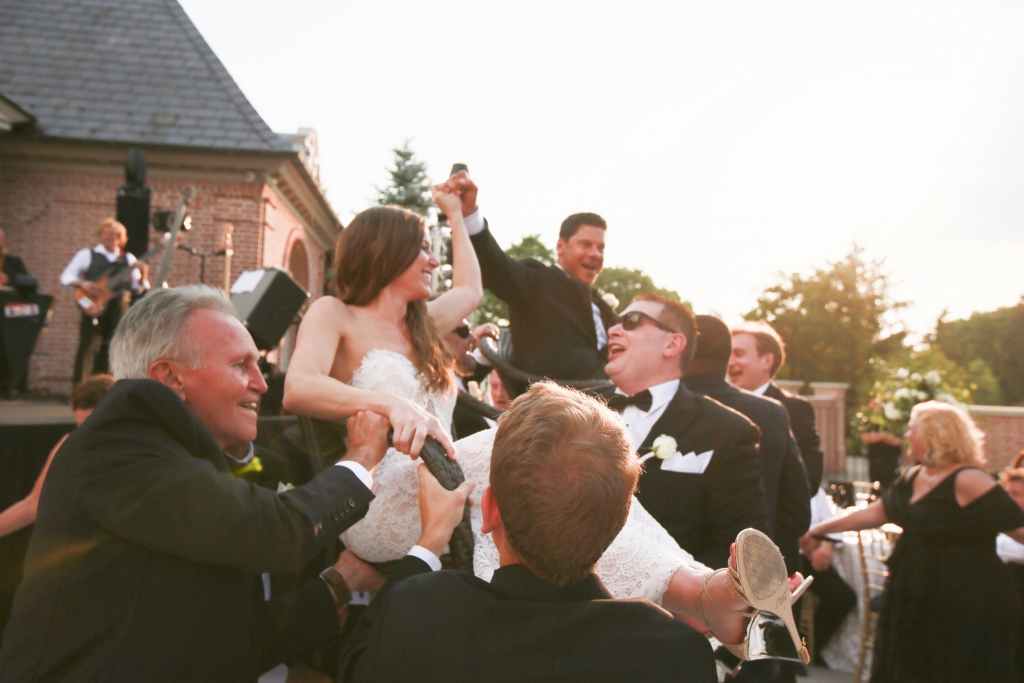 Merci Beaucoup: to Jennifer Driscoll Photography for the above images. Also to: A Classic Party Rental, Antique Limo, Bellas Bridesmaids BBJ Linen, Classic Cakes, Coby Palmer Designs, Andrew Elliott and Tabatha Bonham, Endless Summer Band, Evans Audio Visual, Events by Design, EventSource, Eyenamics, Jupiter and Juno, and LGi Linens for their work highlighted in some of the above moments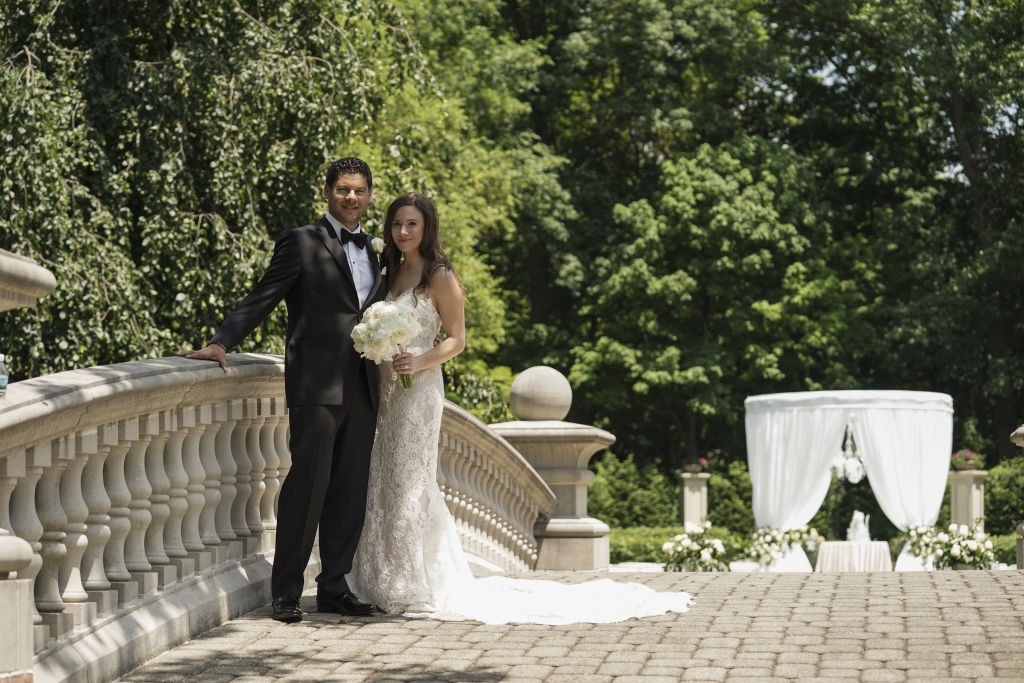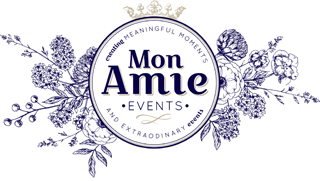 Copyright 2023 | Mon Amie Events Inc.