Wedding Highlight – Andrea & Patrick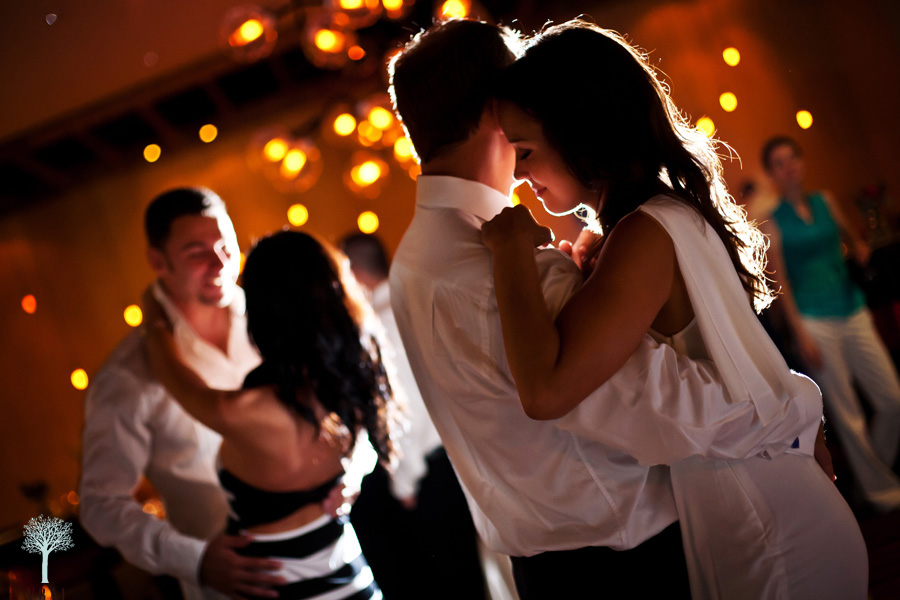 Every once in a while a couple just touches your soul.  In 14 years of planning weddings I've been lucky enough to have this happen to me several times throughout the year.  It's one of the reasons I am so discerning about the number of clients I take a year, and one of the reasons I interview each client so thoroughly as much as they interview me.  My only regret with Andrea and Patrick — time.  Patrick proposed to Andrea May 18th. Yes, this year on May 18th.  The entire wedding was planned in 8 weeks.  Therefore my only regret isn't the lack of time we had to plan the wedding, because we had enough, but rather my lack of time I got to spend with such extraordinary people.
Andrea and Patrick travel quite a bit for their career, often oversees, and due to this hectic schedule, they no longer wanted to wait to be married.  The time was now, so, the wedding was now.  By no means does this mean that our relationships, our conversations, nor our friendship will be over.  (A WISE former client once told me on her wedding day "your work here may be done, but our friendship has just begun." with Andrea, I feel the same way.)  She and Patrick are warm, engaging, welcoming, witty and smart.  Entirely my kind of people!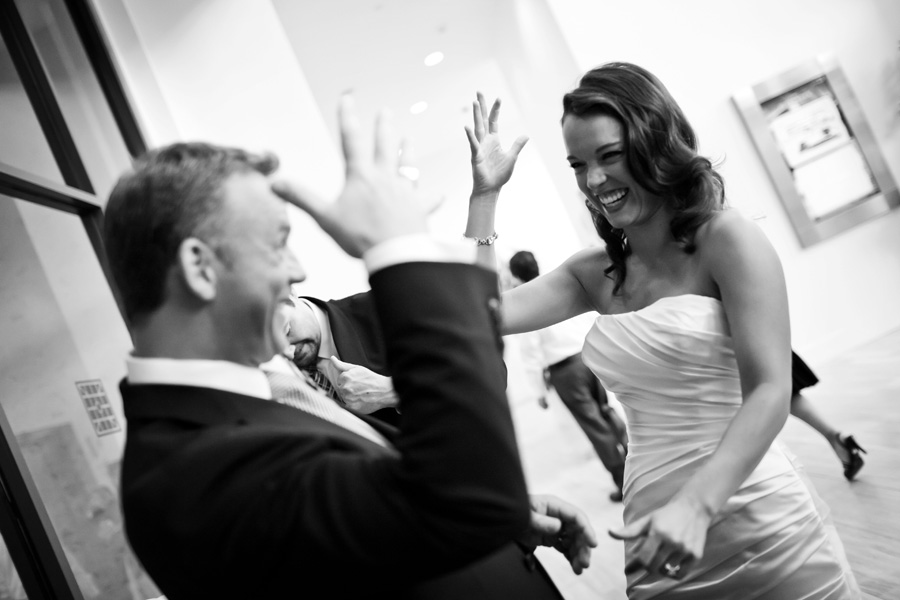 Originally from Colombia, Andrea is funny, stylish and full of just the right amount of spice and flair one would expect from any South American woman.  Patrick, the debonair Frenchman, is sophisticated, welcoming, warm and charming.  I met them two days after Patrick proposed and we began working on their wedding which would infuse their experiences and cultures into an amazing sensory experience for the guests.  Finding the perfect venue took less than a week (the Market Table restaurant) located in The Alexander.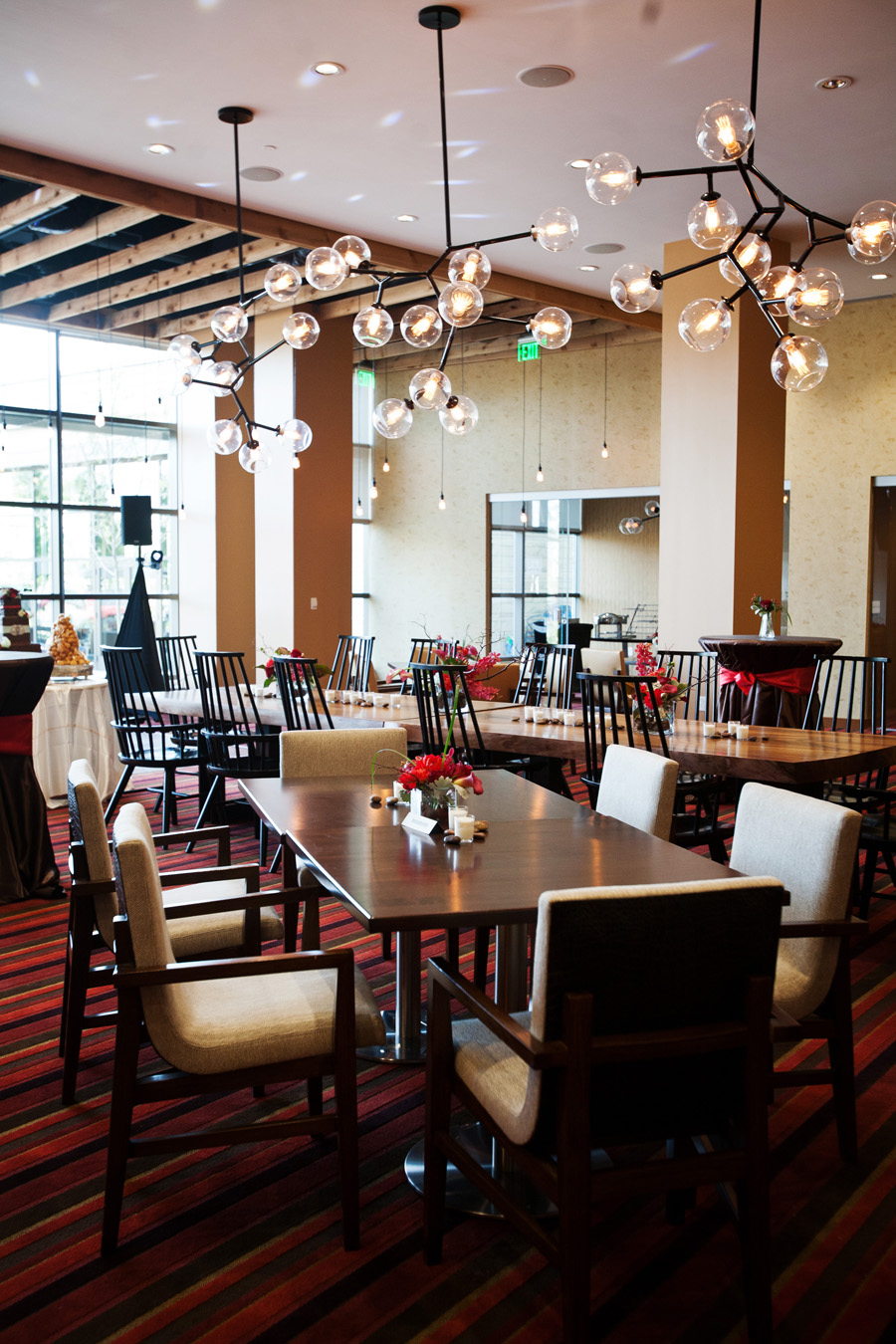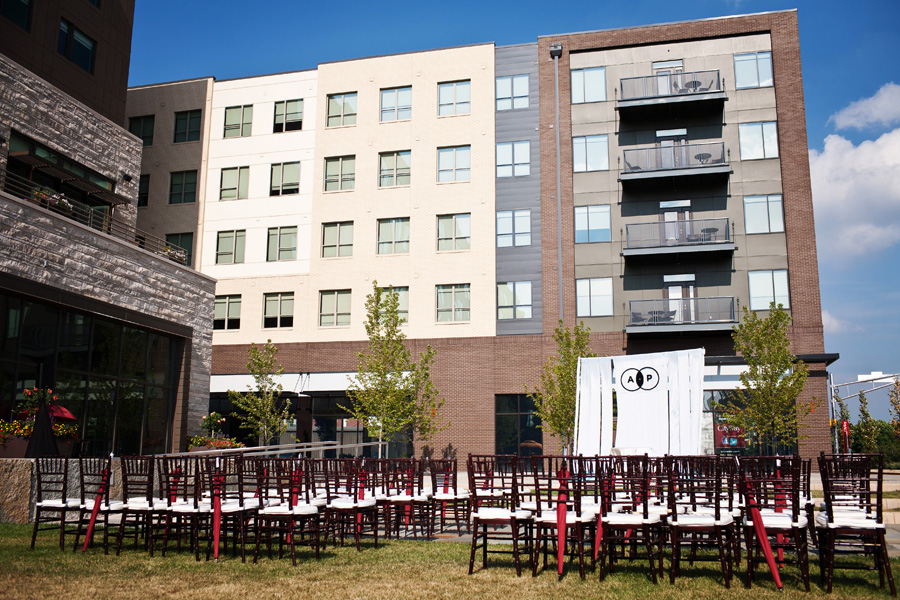 The ceremony would take place outside in their garden while guests sipped on specialty cocktails (made with Indiana's own Sage's Simple Syrups) and found shade in deep red parasols.  The backdrop of the ceremony included their monogram, symbolic of their 2 worlds coming together.  Andrea carried a (stunning!!!) bouquet of peony, roses and callas which smelled divine, and I kept thinking to myself – HOW did Alan (from McNamara Florist) find such amazing peony in JULY!?!?  The bridesmaids bouquets were lovely hues of reds which looked amazing against their very very pale blue dresses.  At the end of the service  guests showered the couple in red petals which were lovingly presented in clear packages on each chair at the service.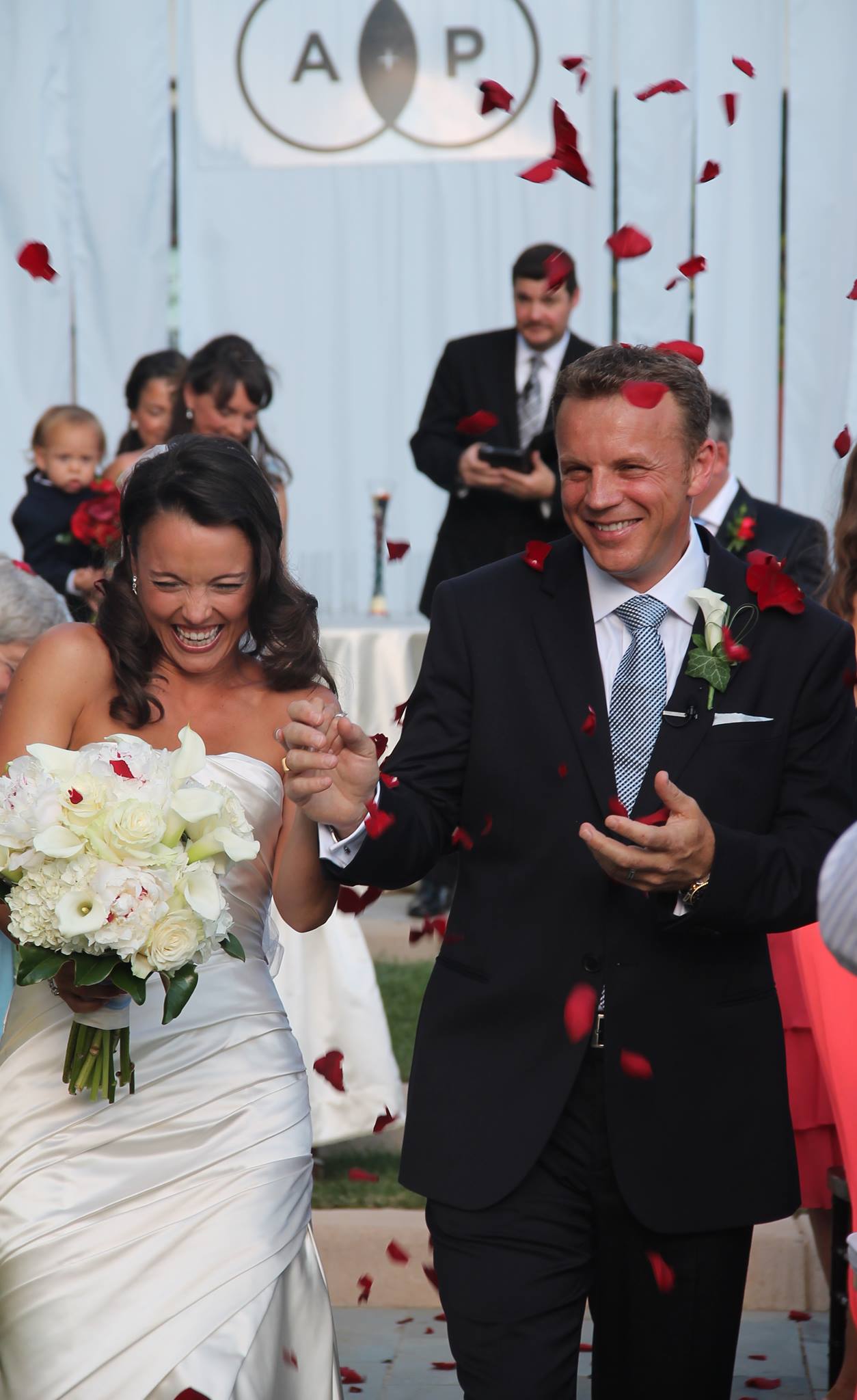 The reception allowed guests to tempt their taste buds!  The tapas style menu allowed guests to sample options for several hours pursued the options as hors d'oeuvres, entrees, desserts and late night snacks were all presented in "small plate" style servings.  The menu ranged in cuisine from around the globe allowing guests to travel from country to country tasting the heritage and culture of this amazing couple.  If you've ever been to Epcot's Food and Wine festival, that is a sampling of what this wedding menu was like.  Sinful, indulgent, delicious.. and it just kept coming… fur hours and hours and hours….and it was amazing! just when you thought it stopped, out came the late night snacks with the amazing truffle oil steak fries and sliders (and oh – but wait, I need to try another flavor of gelato!)  (how do you say food coma in French and Spanish!?!) 🙂
(The flower girl's expression says it all!  priceless!)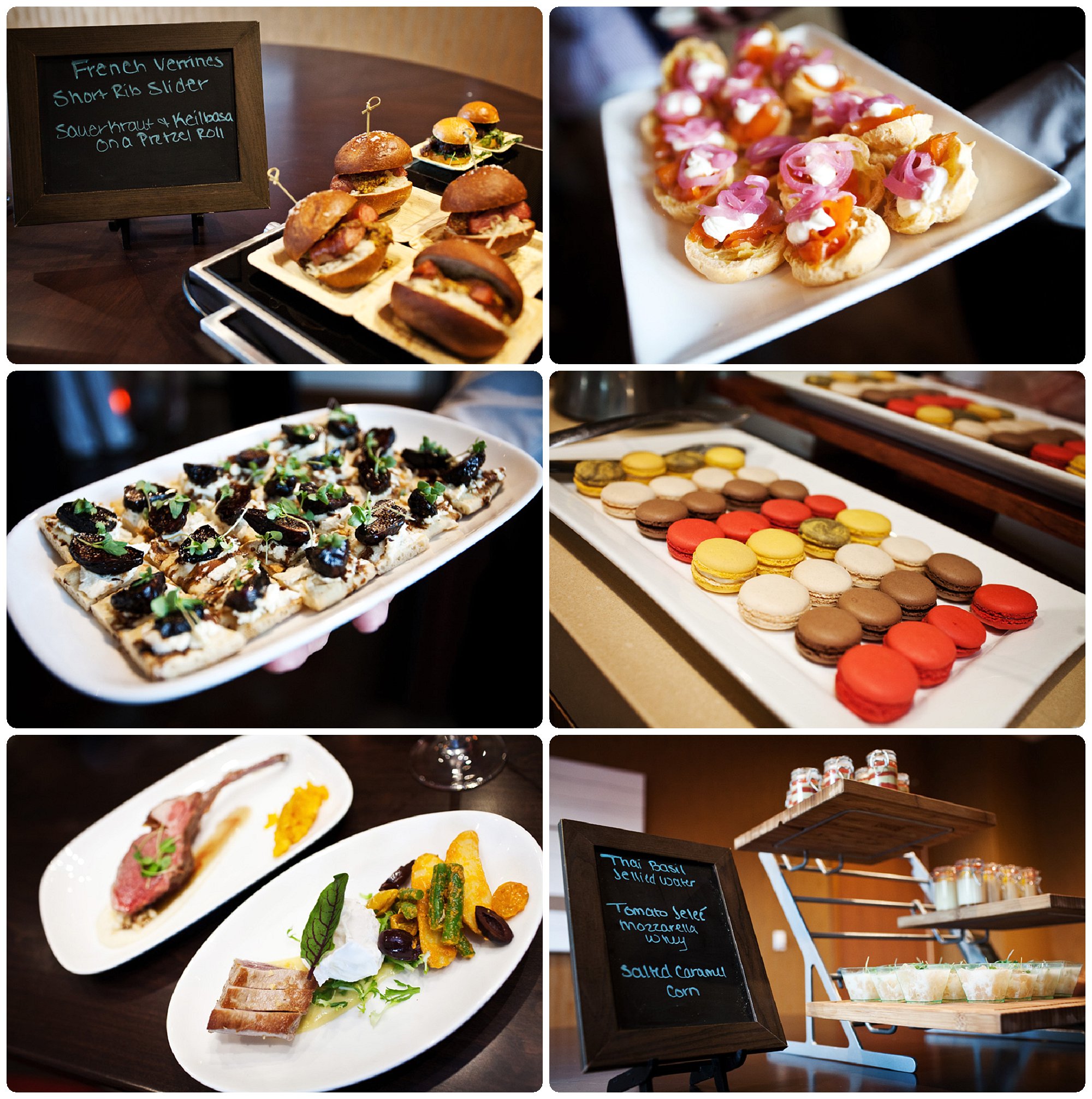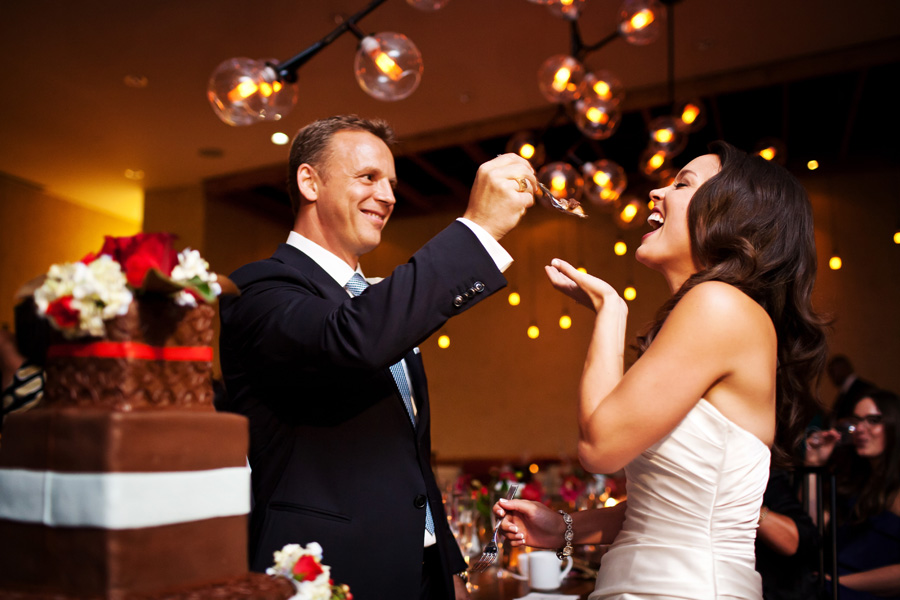 Even the  wedding cakes (both American and the traditional French pièce montée) reflected their cultural influence.  Patrick was so excited about this confection!  Due to humidity (and BOY was it HOT on this July night!) it was very very difficult to  find any bakery in Indiana willing to make this special request for him.  Thank you to Ilene from Classic Cakes for finding a way to create it.  (after striking out at over 1/2 a dozen other pastry shops unwilling to tackle the task.)  Patrick was so grateful he even spoke about it during his speech.  Merci Ilene!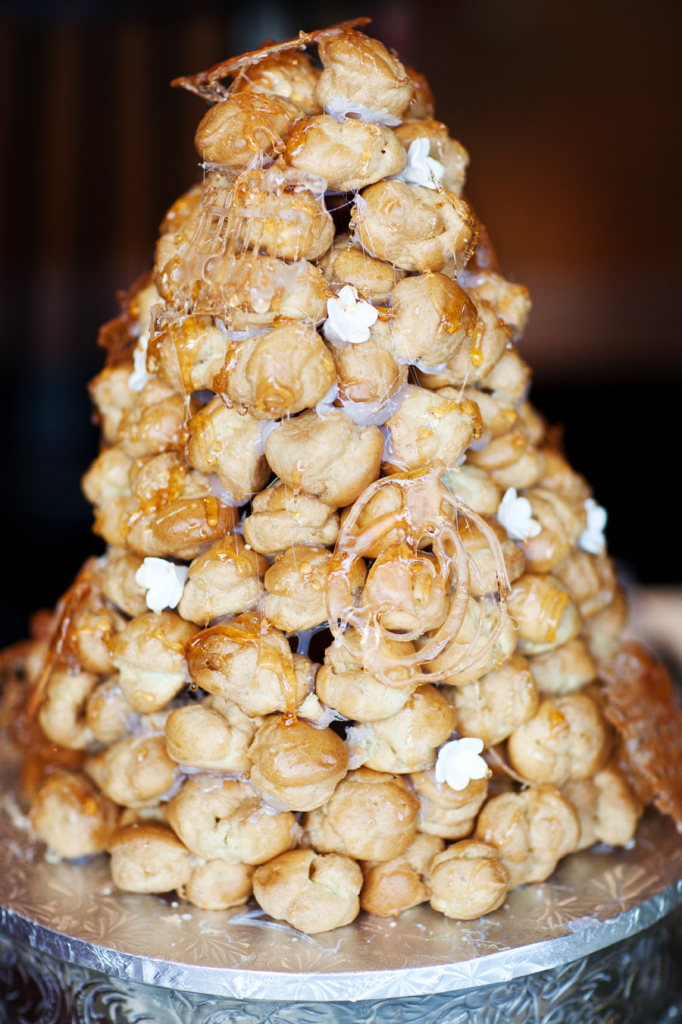 Naturally, no French wedding would be complete without a champagne toast, but this wedding included a Champagne Bar allowing guests to sample champagne vintages and infuse their beverage with juices, syrups and floral.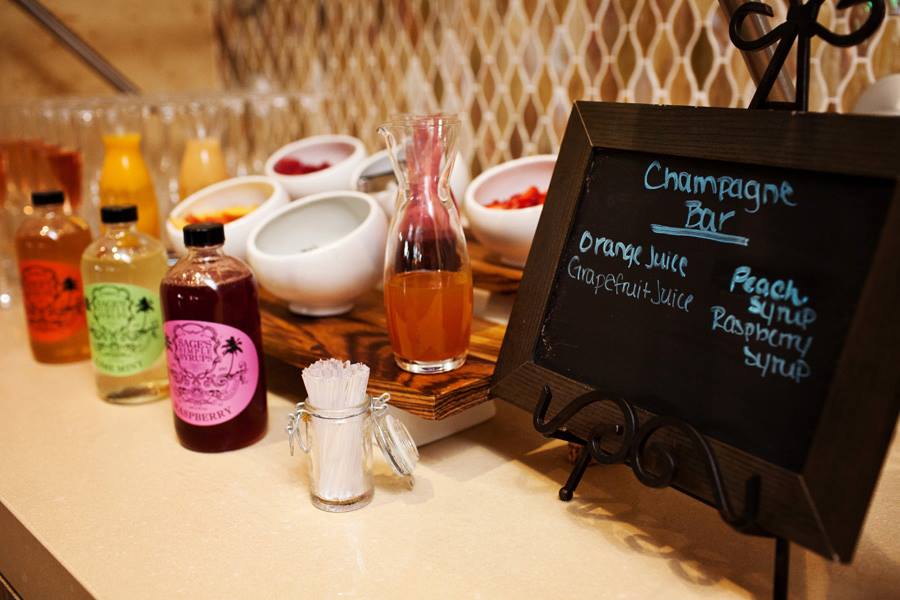 Throughout the night guests could be seen perusing the menu options while reading their program.  This program book (24 PAGE book!) lovingly translated in French and Spanish the ceremony's vows and menus so guests who had traveled from France or Columbia never felt left out of the evening's celebration.  It also included background behind some of Andrea and Patrick's favorite pieces of The Alexander's amazing art collection as curated by the Indianapolis Museum of Art and the significance of the A+P circle monogram.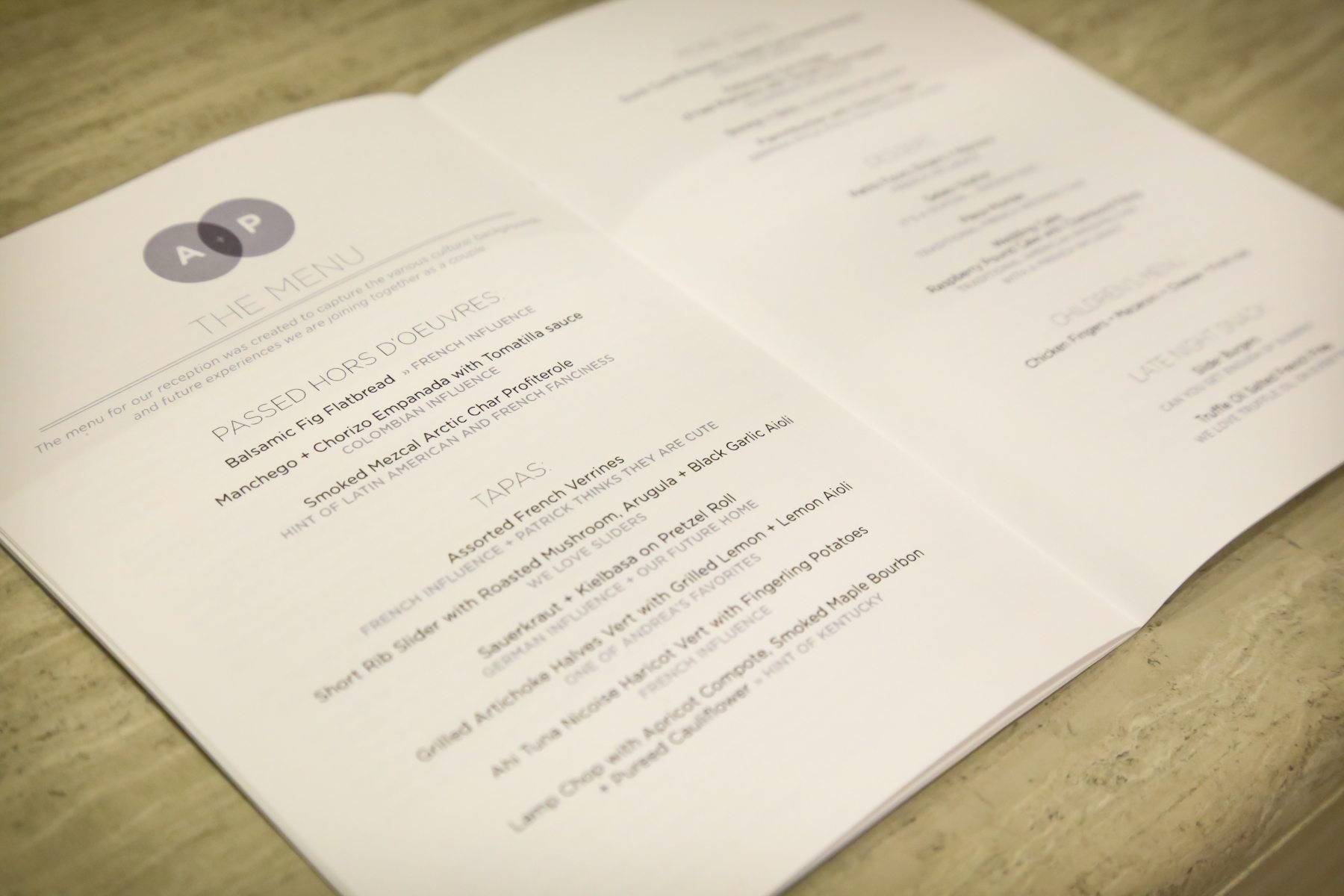 The toasts were warm and charming!  Andrea actually surprised Patrick by saying a large portion of her speech in French for his family.  Everyone, from around the globe understands the language of love, and there is no doubt these two are meant for each other, and their families are elated for their happiness!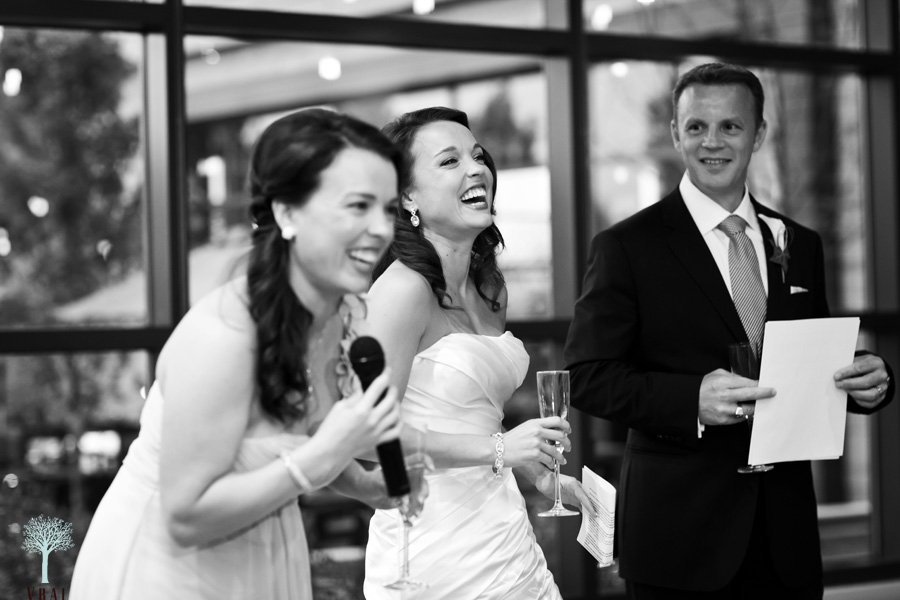 Music played a major role in the celebration. The ceremony included a live trio, but during the reception, the salsa and Latin flair kicked in when Cathy Morris put together an ensemble for the dinner portion of the evening.  The DJ kept the crowd happy by infusing a European club sound while playing just enough Latin style to make sure both continents were on the dance floor all evening long!  When Andrea surprised her guests with her reception dress, the Shakira song was the perfect choice!  Guests enjoyed dancing under the chandeliers of Edison bulbs creating a starry and romantic glow to the entire evening!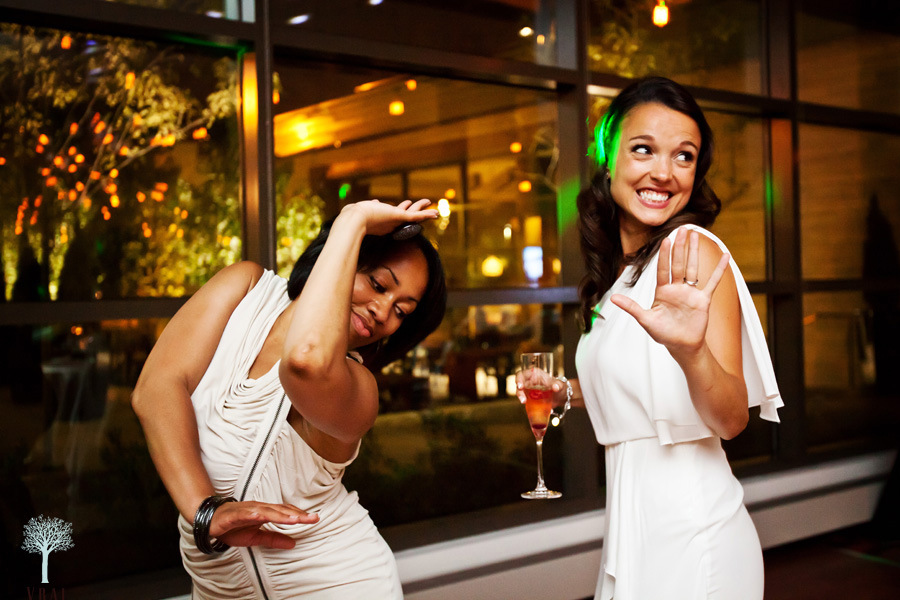 This sweet and tender moment was captured during their "second first dance" when Andrea came out in her reception dress.
Among my favorite moments of the day include their first viewing — it was in the lobby of the hotel.  Exactly in the spot where Patrick first said to me "this is my style. This type of space."  I knew right then The Alexander was the right location for them.  I'm thrilled with the service they received, the convenience for their guests and the flow of the entire process.  I'm also thrilled it was where he saw Andrea on their wedding day for the first time.  Perfect! They deserved that!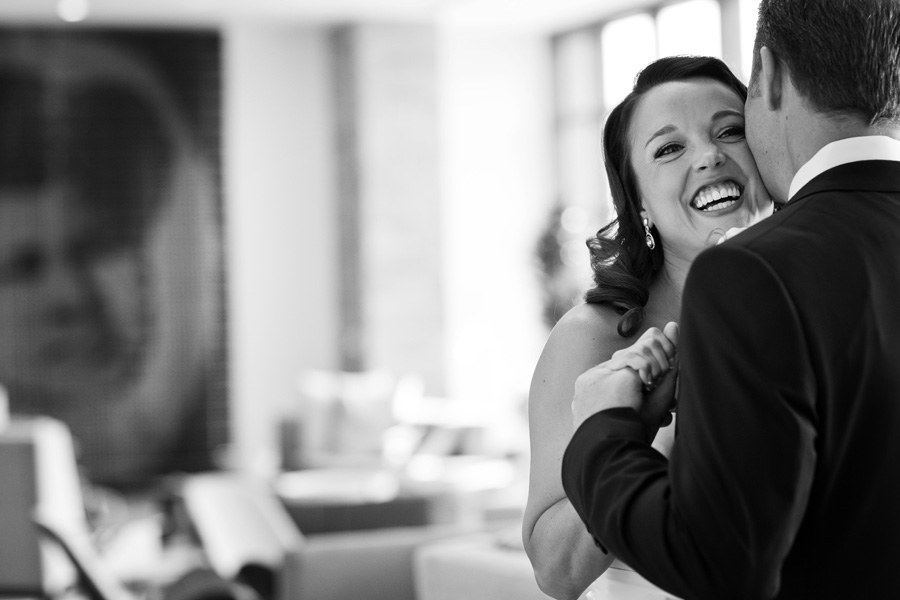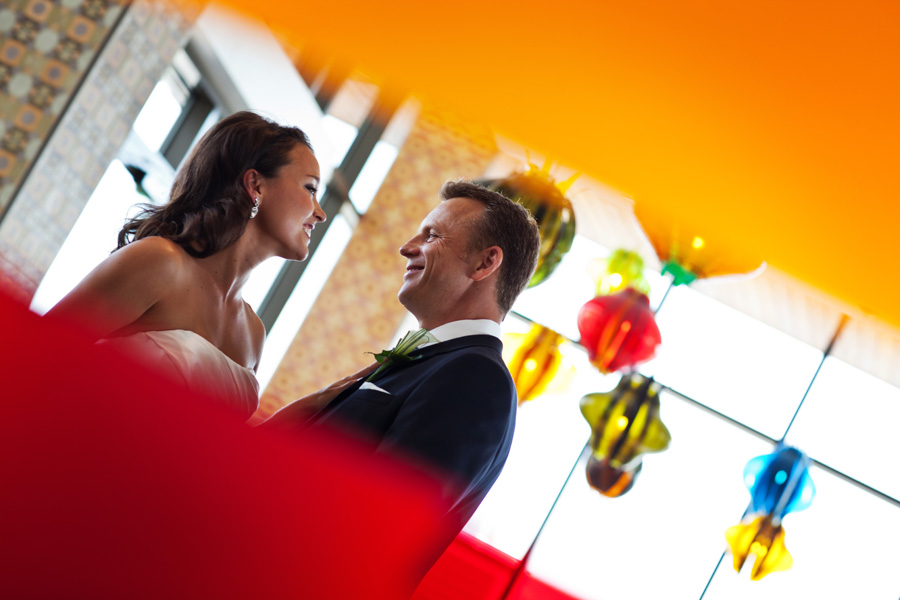 Just as the invitation was printed in 3 languages, (BOY were those rsvps amazing fun to get back in the mail — an incredibly fun perk for me since they travel so often!)  all other paperie pieces had been throughout the day.  As guests departed they once again were surprised with a multinational gift.  The favors were a collection of sweets from around the globe. (I still don't have the heart to nibble mine — but ohhh, it's calling… though the amazing – and I mean AMAZING basket Andrea and Patrick created for me with treats from around the globe was devoured! – merci, gracias, thank you doesn't say it enough!)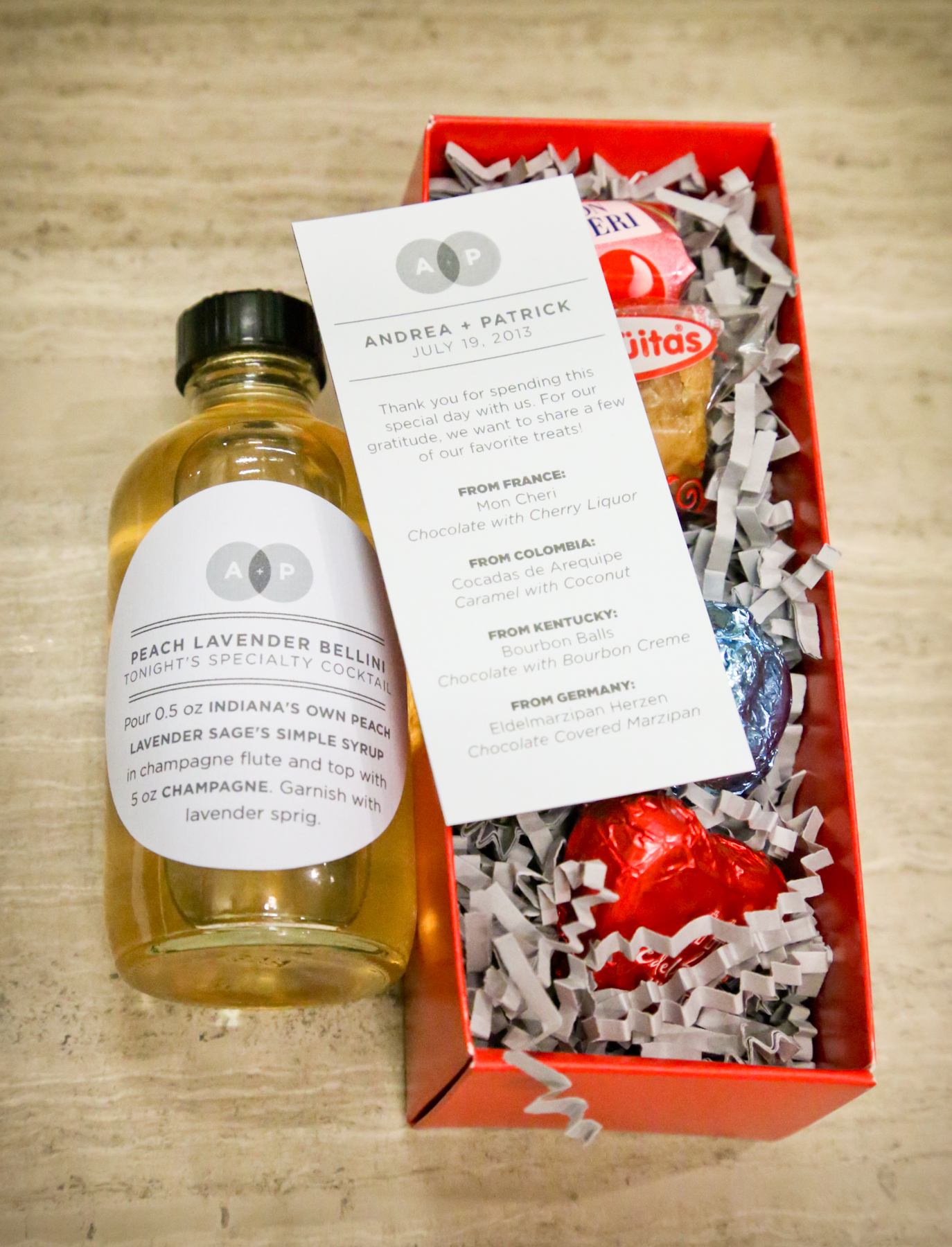 The entire evening had the perfect blend of food, family and fun,  Félicitations! ¡Felicitaciones! Congratulations Andrea and Patrick, it was an honor working with you and a pleasure getting to know you.   Wherever your travels take you, I know our friendship indeed has just begun!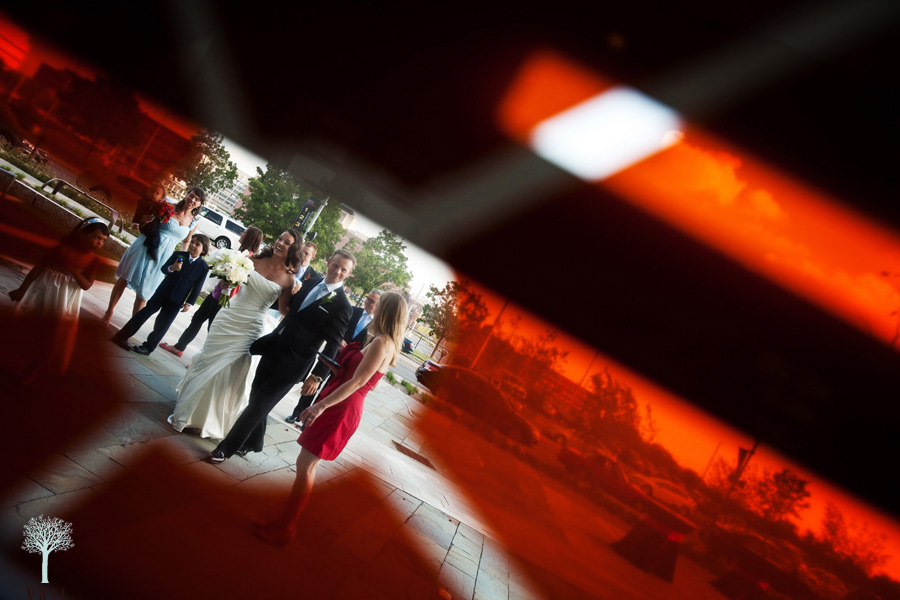 I love reading the photo comments from guests around the globe – including this one from a guest "qu'ils sont beaux 😉 plein de bonheur a tous les deux!"  – when looking at this image, I agree!
mejores deseos, te amo tanto! meilleurs voeux, aiment tous les deux! Best wishes, love you both!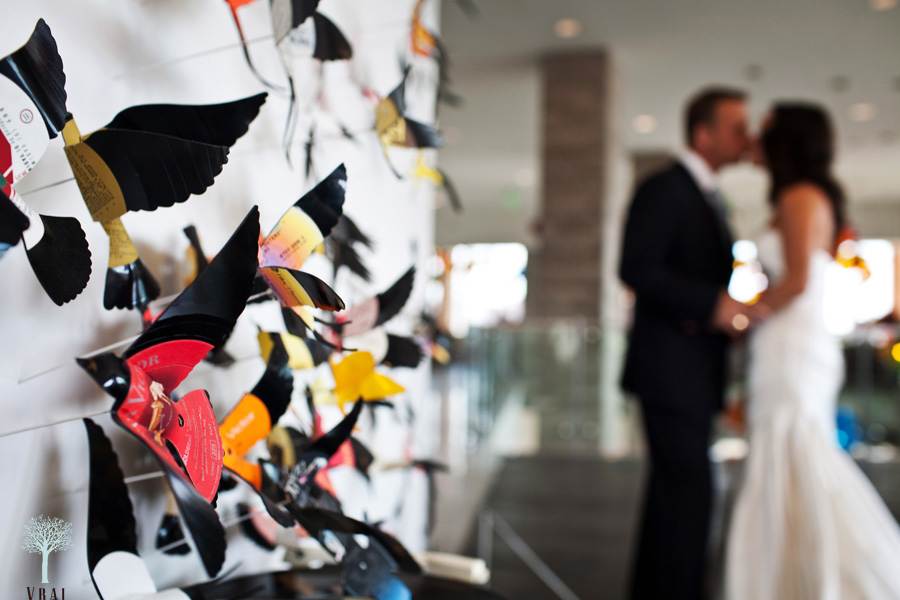 Merci Beaucoup:
Alexander, Blue House Bridal, Cathy Morris and Kristi Lee (TLW Entertainment), Classic Cakes, Evan's Audio Visual,  IndyVisual, McNamara Florist , pomp&polish llc , Sage's Simple Syrups , Splendor, Tyler Mason, Vrai Photography
visit https://monamieeventsinc.com/andreapatrick/ for more images and more details of Andrea and Patrick's wedding day
UPDATE —
Enjoy their wedding video trailer!  Andrea+Patrick Video

Mon Amie Events, Inc is a high end  Indianapolis  based event planner, luxury wedding planner, bridal consultant bar mitzvah planner, bat mitvah planner, event designer and wedding designer. Monica Richard, MBC
6915 Bretton Circle, Indianapolis, IN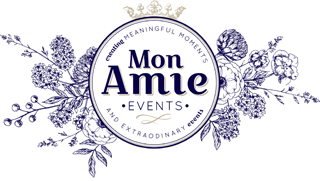 Copyright 2020 | Mon Amie Events Inc.