Wedding Highlight – Ashley and Brett
It's Christmas in July, and working with this family it felt like I am the one lucky enough to be opening the gifts.  Ashley and Brett's love story is best told through their wedding Christmas Carol (video) from Eyenamics Wedding Video Story Ashley and Brett.  This video  is undoubtedly the most emotional I've had for a wedding…. and so was their weekend.  Emotional, loving and entirely full of happy tears.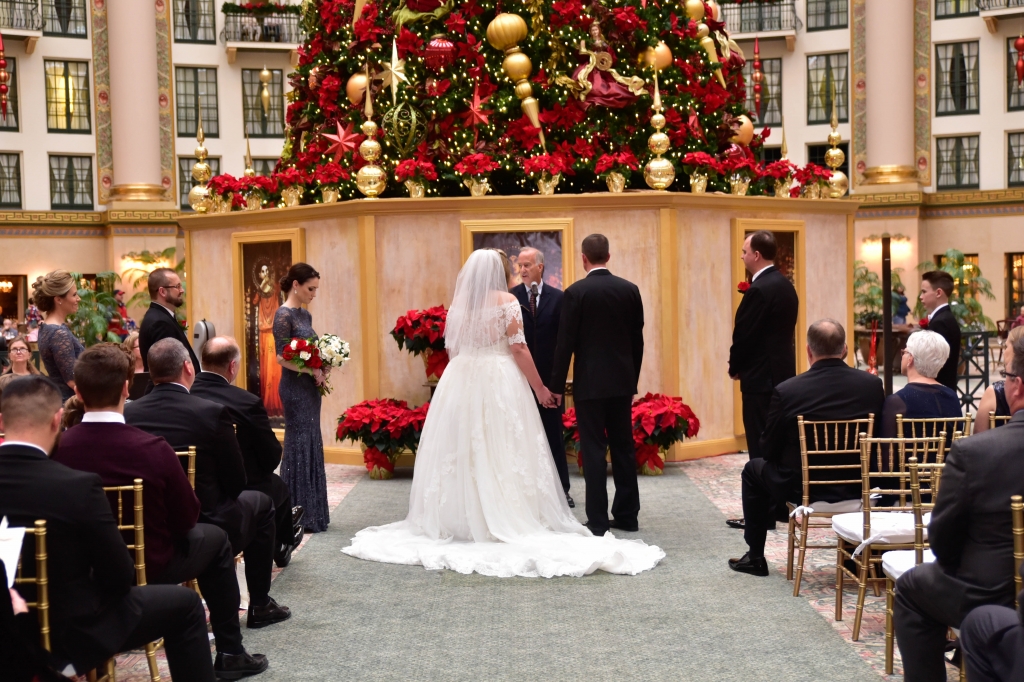 Ashley had been a bridesmaid of mine in previous weddings, so it was delightful to reconnect this time for her own celebration.  She wanted her wedding to center on family, family, family (and Christmas!)  We made sure it did.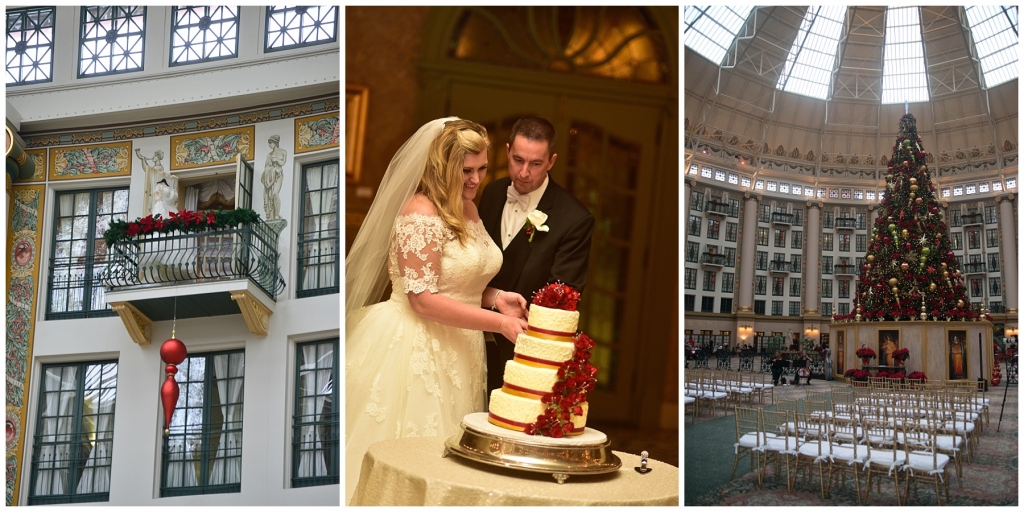 The ceremony included involving Brett's sons and was very emotional.  It took place at the base of the West Baden Springs Hotel's enormous tree, and Ashley got ready for her wedding day while carolers strolled through the grand atrium.  The serenity of their voices calmed any nerves a would-be bride might have.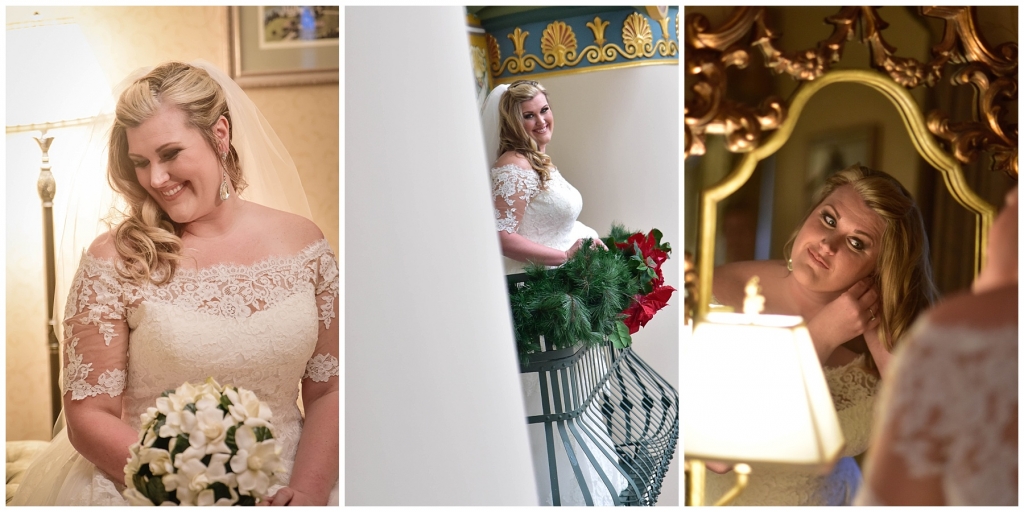 Each balcony of this historical property is adorned with garland and holiday decor, so Ashley (wisely) took full advantage of the grandeur of the space. Her only request:  that she have gardenias included in her bouquet and centerpieces. It's Christmas, ask and ye shall receive 🙂  (the true present was the fragrance — it was sooo luxurious!)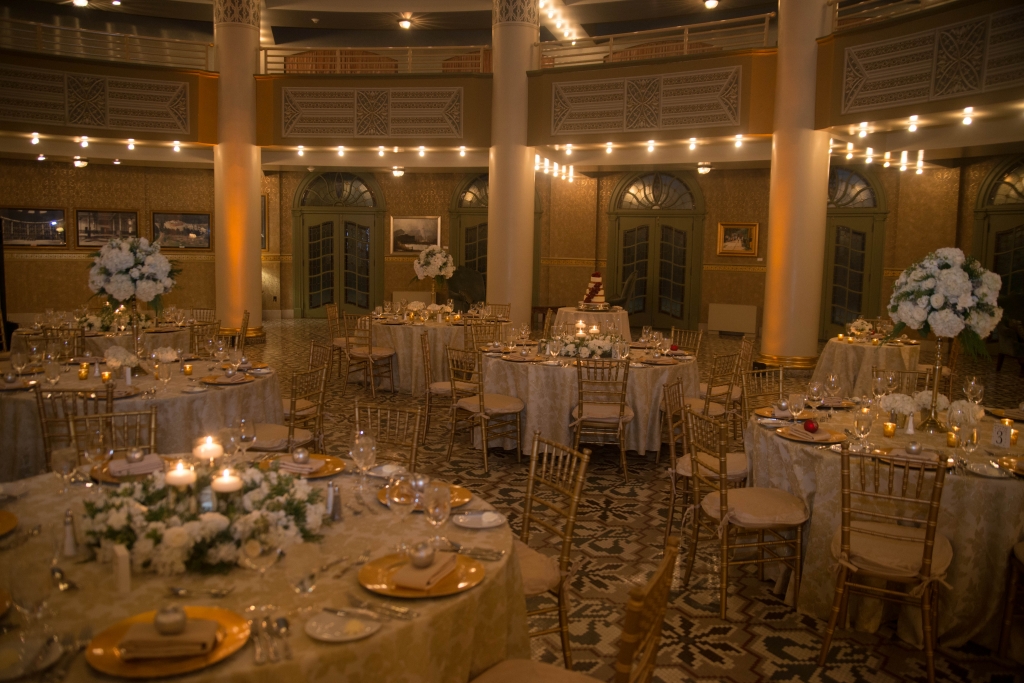 Little details of Ashley and Brett's day included personalized ornaments and a children's area that made Santa's workshop seem like child's play, (the kids even got to make their own stuffed animals while decorating cookies!) Ashley and Brett thought of everything and wanted their wedding celebration to truly be a relaxing retreat before the holiday weekend.  They wanted their new family to celebrate with family from around the country in one of nation's most beautiful locations and enjoy all the Christmas magic it offered. (…and let's be honest, the West Baden Springs Hotel is stunning anytime, but there's just a little something extraordinary about it during the holidays.) It was truly an honor to help create this for the new family.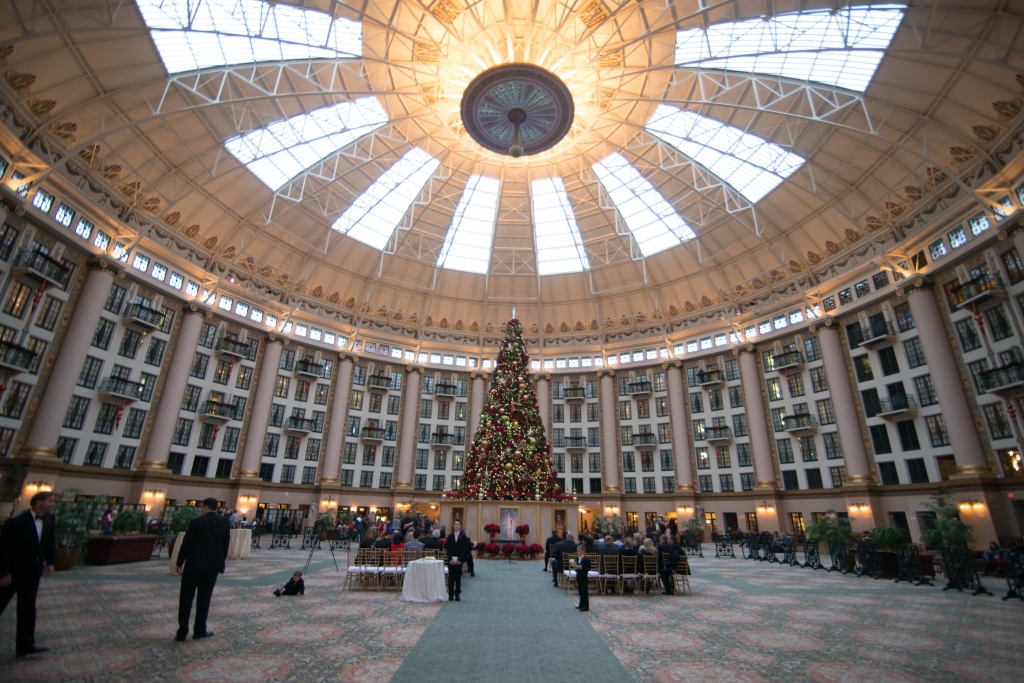 Following the ceremony Ashley and Brett wanted time alone as a family with their sons.  Tears flowed and there was just so much happy…. just as Christmas, and weddings, and love stories should ALL have.  This one has it in spades.  Thank you for allowing me to experience it all with you.  (and to help watch your kids grow up… being at the same school as mine is an extra bonus! xoxo)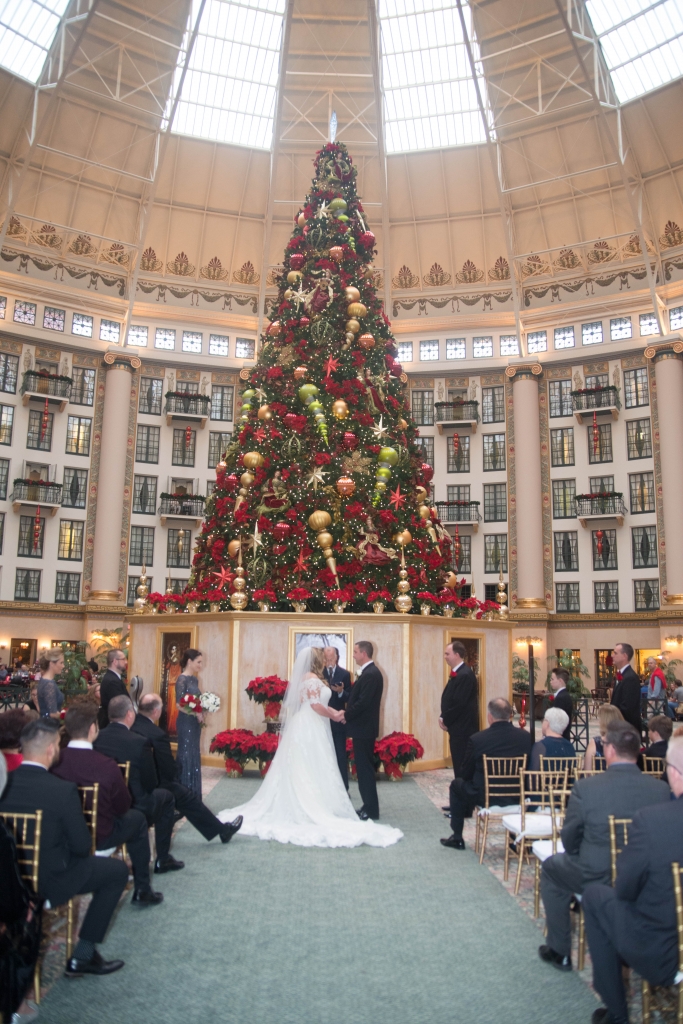 Merci Beaucoup:  to Baby Grace Photography for the above images and Eyenamics for the wedding video that you seriously NEED to watch (and don't say I didn't warn you about needing tissues).  Also to: BBJ Linen, LaDolce Salon, French Lick Resort / West Baden Springs Hotel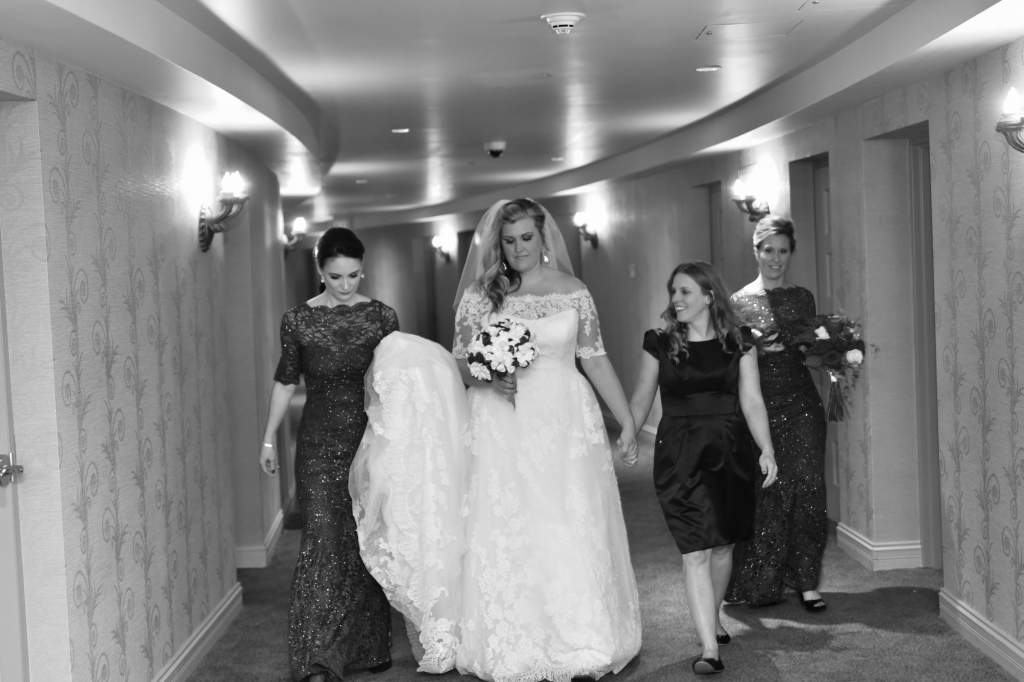 (
to Jennifer from Baby Grace Photography.  This is not the first wedding these women have been in of mine, nor the first Jennifer's shot together of them with me.  Each time she somehow captures "the walk" right before the ceremony.  It's always a very special time during the weekend, and this quick snap of the camera means so much.  It's like a Christmas present from Jennifer to me, Thank you.)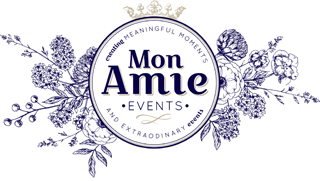 Copyright 2020 | Mon Amie Events Inc.