Wedding Highlight – Brittney & Conor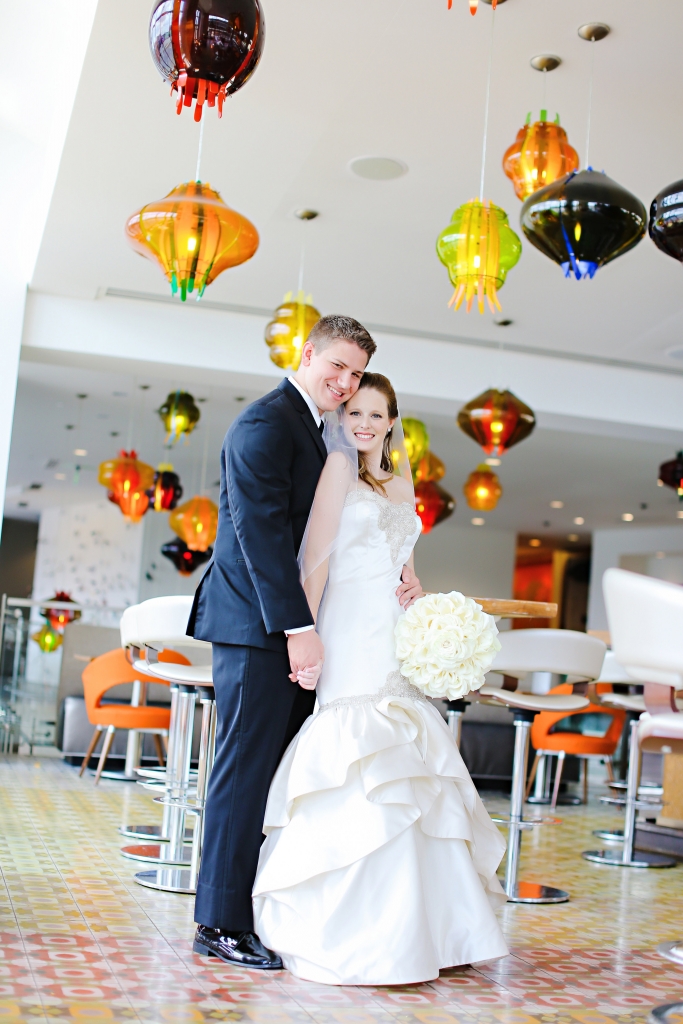 As wedding season begins to wind down, and I reflect on my 2015 weddings, the wedding of Brittney and Conor resonates with me not only as a highlight of the year, but likely of my career.  Brittney, Conor and their families are kind, outgoing, warm and entirely trusting — and oooohhh – they know how to celebrate!  After dating since middle school, these life-long lovers tied the knot in bold style – and shared their weekend with vibrant color, whimsical touches and total joy!  Planning this occasion was a treat because I had complete rein to create and design the entire celebration as long as it worked with their vision – "Fire and Ice."
Throughout their lives their families had joked Brittney and Conor were actually opposites, like Fire and Ice, so Brittney requested her wedding include this "inspiration" in her weekend and the inclusion of the bold (and sexy) color palette of red and turquoise.  (As a designer, I didn't NOT have to be asked twice! I loved the concept of trying something different than most weddings)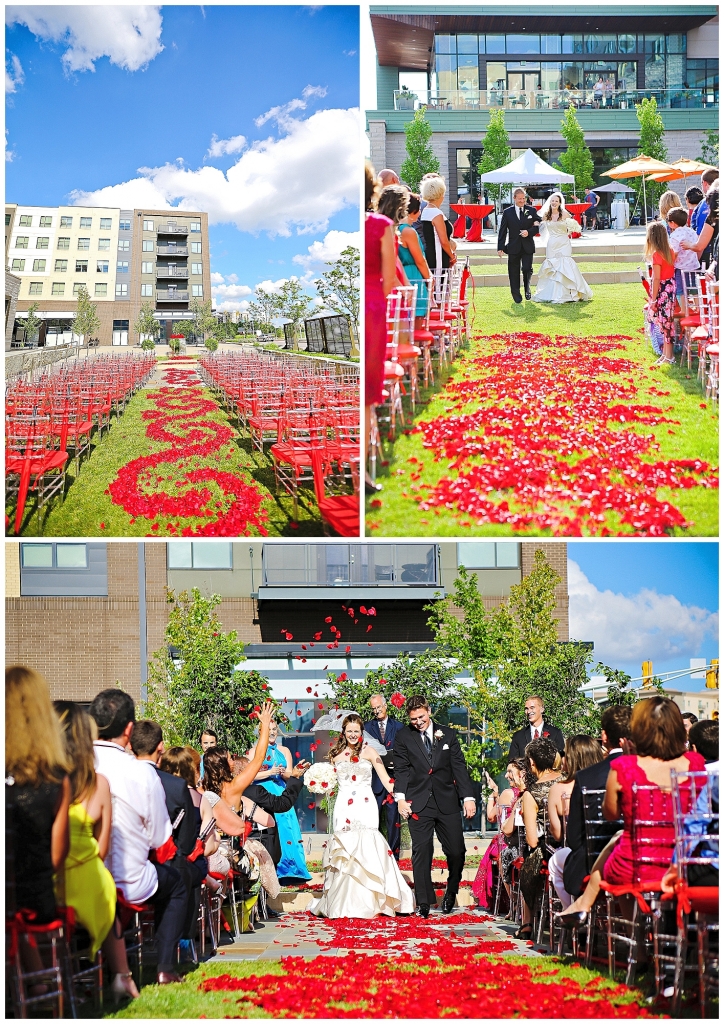 Fittingly, on Valentine's Day 2013, we toured several locations and Brittney and Conor selected the hotel I thought would meet all of their needs for the wedding ceremony and reception, the Alexander.  I knew here I could create exactly the design and entertainment portions of the night that would leave a lasting impression on their guests.  The Alexander has several blown glass chandeliers and I liked the idea of including the glass throughout the event.  Brittney did too.  The ceremony was the Fire portion of the event.  Red dominated the wedding ceremony, which we hosted outside in the courtyard.  For entertainment a glass blower was present during the cocktail hour before and after the service.  During the ceremony, a glass ceremony replaced a "sand ceremony" as small particles of glass were poured together which the artist then created into one large sculpture for Brittney and Conor.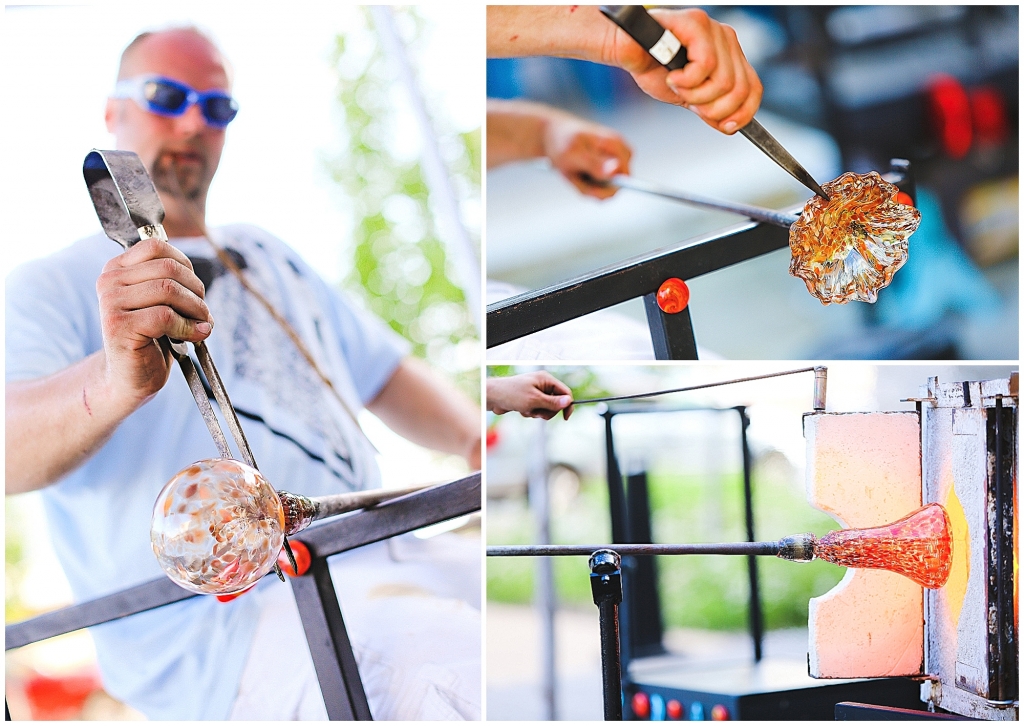 He also created custom glass pieces for the bridal party to carry as their bouquets.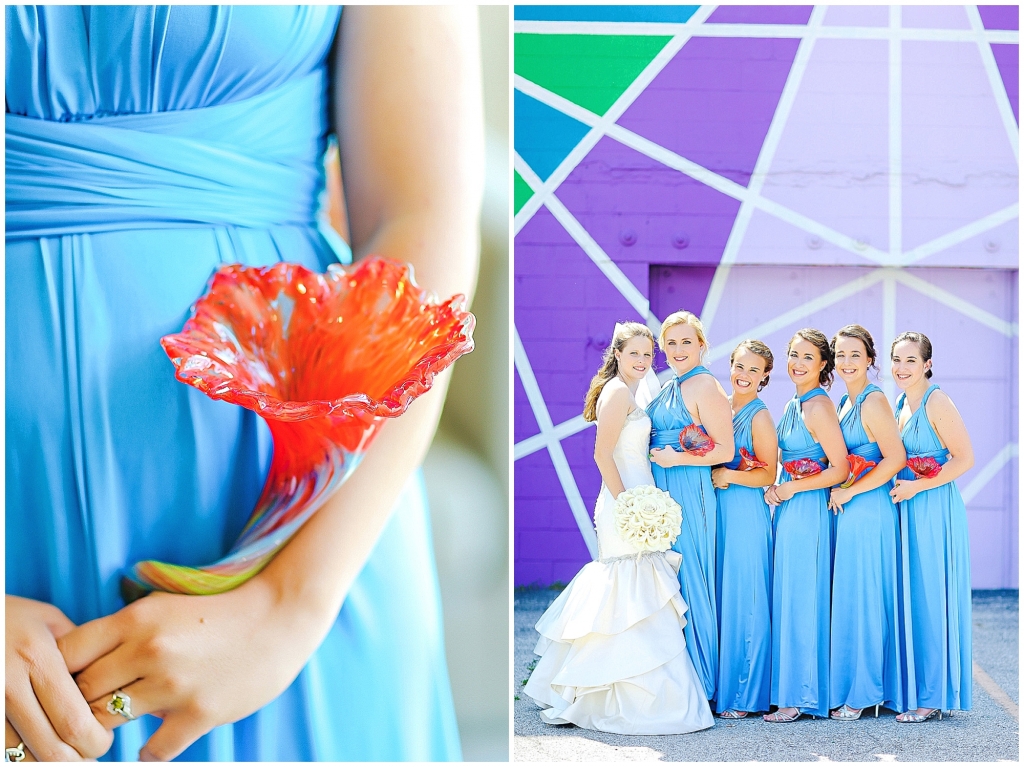 As guests first entered the ballroom for the reception, it was all lit in red and had a "fire" wall, but once guests were seated, they were cooled down for the Ice portion of the evening.  Cool air and blasts of coolant filled the space as the bridal party entered the room! The reception decor was created in tones of turquoise using muli-tonal lighting effects, clear chairs, silver and blue linens and again the use of glass.  Turquoise glass chargers and custom glass sculptures enhanced the tablescapes.  The table numbers mimicked the invitation which were both clear acrylic. The final touch was the liquid dance floor which looked like cracked ice and looked exactly like the invitation suite and all of the paperie created for the wedding weekend. White flowers dotted with crystals and centerpieces of crystal chandeliers completed the celebration.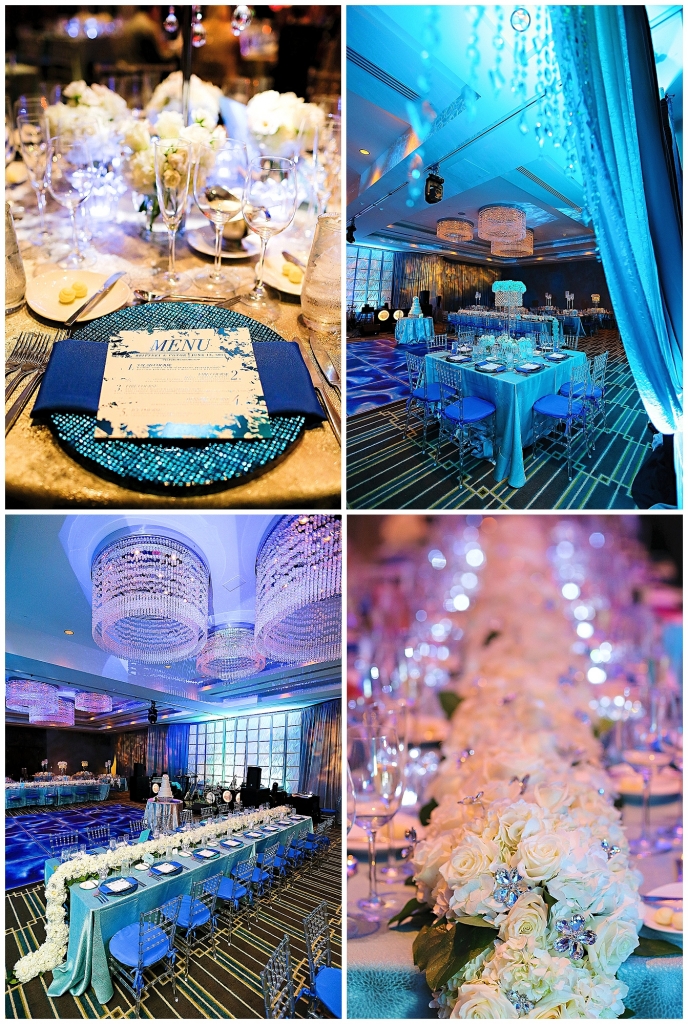 Even the menu selections reflected both fire and ice whether it be the chilled iceberg salad, the fire roasted entree courses (both a fish course and beef course were served) or the cryogenic ice cream sundae station during dancing to cool guests down helped continue the theme.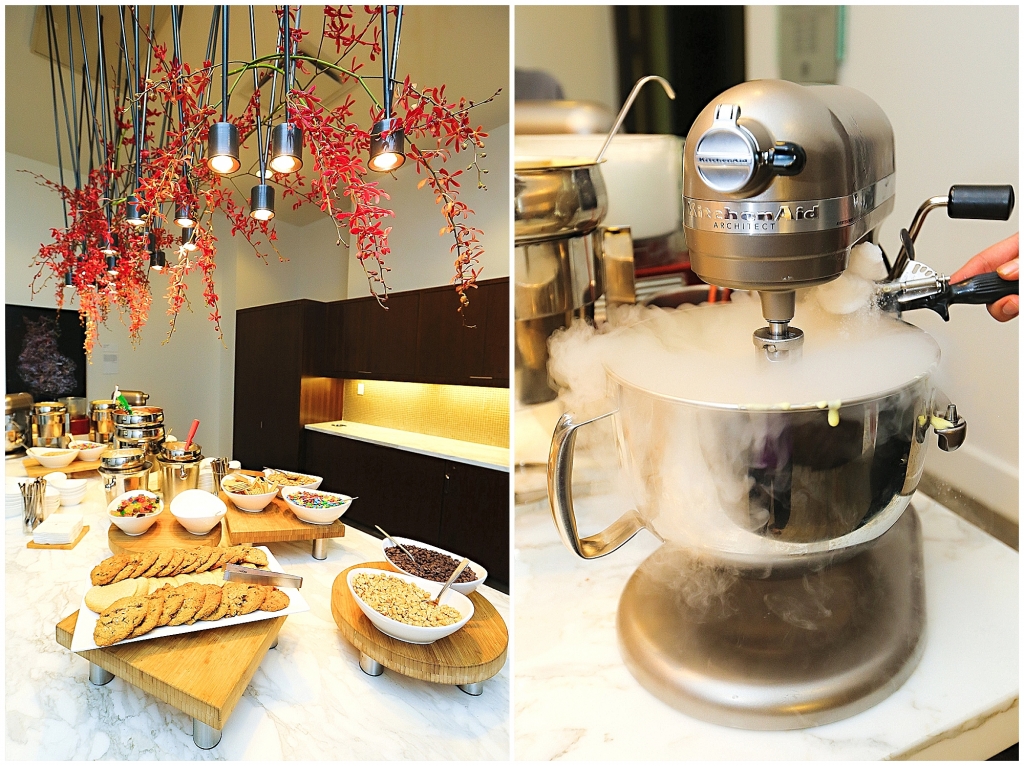 Brittney and Conor's wedding was a delight to create in part because they were so willing to push the envelope and in part because they were so.much.fun!  They were always smiling – ALWAYS – and they truly relished in the entire process.  Every step of the way they trusted the professional team and just showed how truly excited they were for the wedding night to come.  It showed.  They are an amazing couple and I'm truly honored I could help them create their celebration!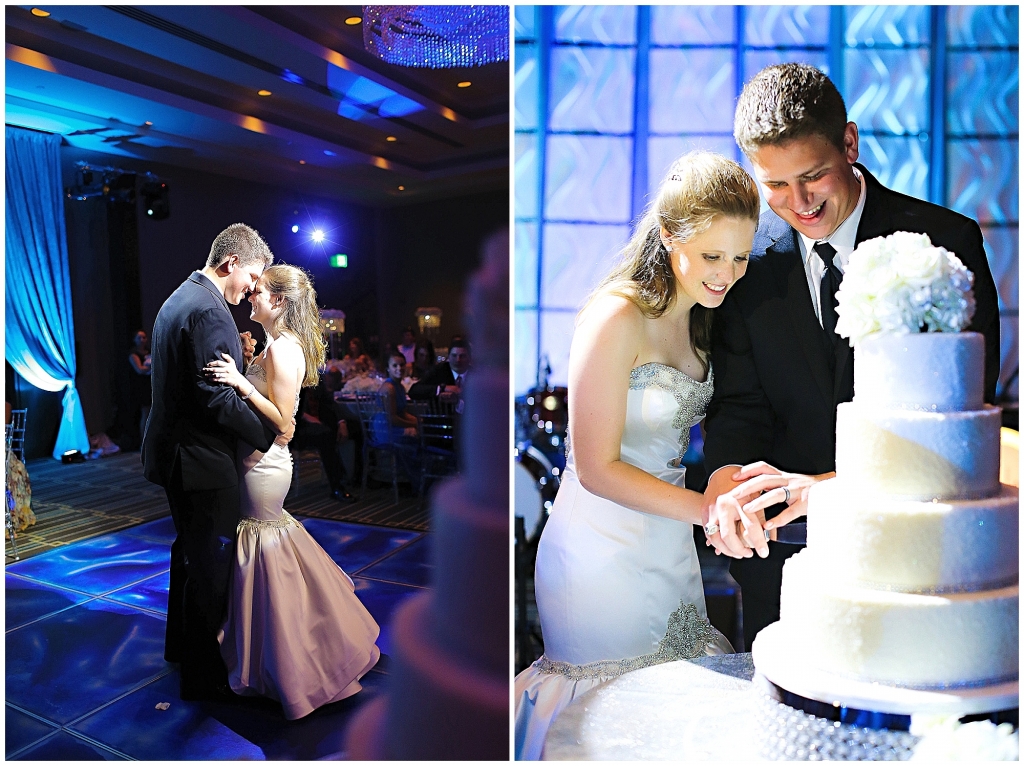 Merci to this team who made a dream night possible! A Classic Party Rental, Alexander Hotel, BBJ Linen, Classic Cakes of Carmel, Evans AV, IndyVisual , The Impalas & TLW Entertainment,Rev. Iseminger, Jessica Strickland Photography (all of the images you see here are hers)  La Dolce Salon, McNamara Flowers – Carmel, Matt Kenyon, Pomp & Polish, Splendor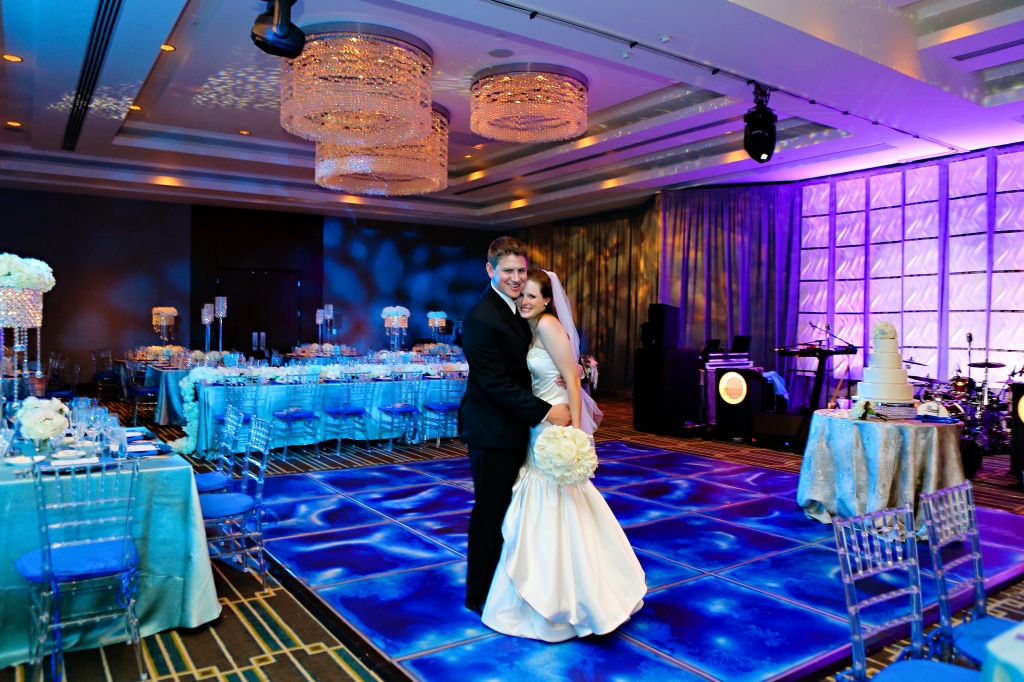 #FireAndIceWeddingWeekend — for more on this wedding, including their video, visit – IndyVisual Official Trailer of Brittney & Conor
or visit – Highlight Film of Fire and Ice Reception