Wedding Highlight – Casey & Nick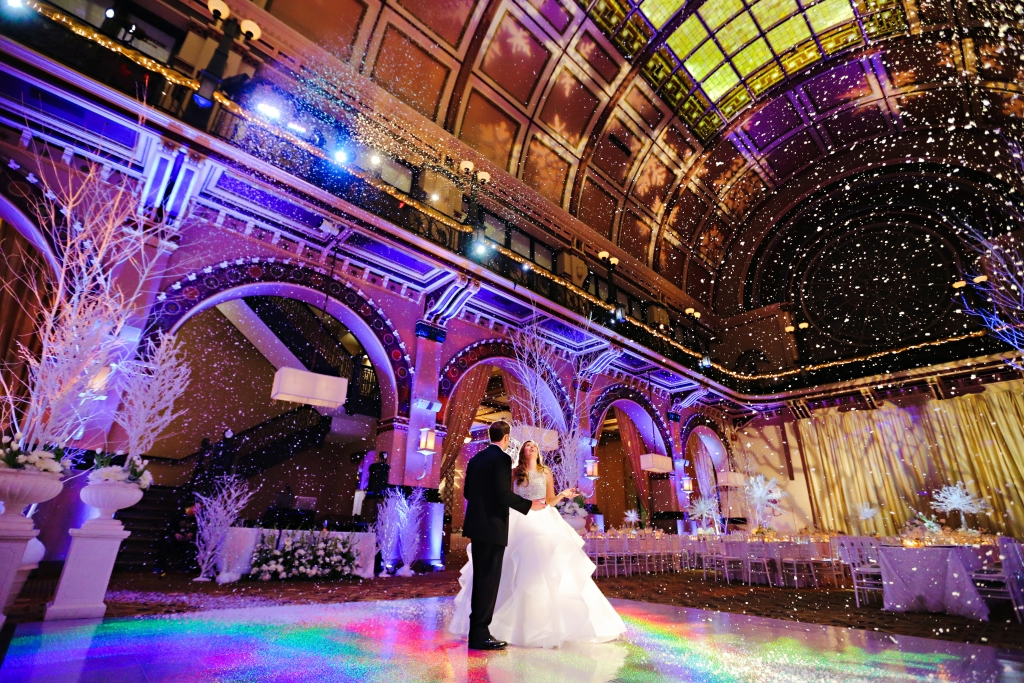 The moment I met Casey I wanted to help her create the wedding of her dreams. I thought, if she doesn't select me as her wedding planner, I will have "planner envy" for whomever she selects.  Then she said the magic words.  She said words every wedding professional loves to hear "I trust you." Casey and Nick first learned of my work from "blog stalking" (she used that term – which I love) her photographer, Jessica Strickland's website.  I knew then we were in for a real treat. Jessica and I have created some beauties together.  This would be no different.
Casey and Nick are adorable.  Inside and out.  They are very good to one another – and even more kind to other people.  Casey's parents are among the warmest I've had the pleasure of working with in over 15 years.  I truly wanted their daughter's wedding to be everything they wished for and more.  It was.  They asked for a winter wedding – and, they had a truly winter wonderland.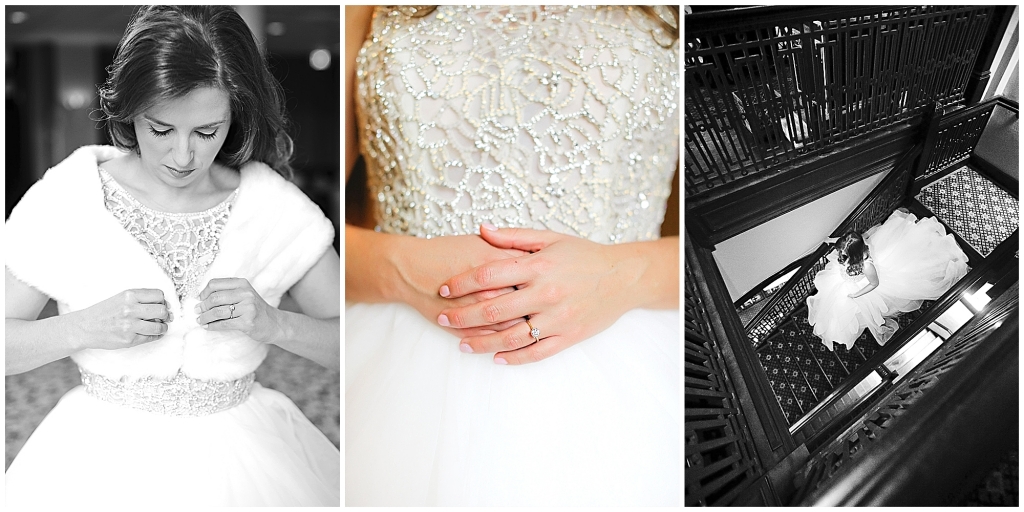 Casey is a stunning girl and her gown is nothing less than exquisite!  It certainly set the tone for a beautiful wedding. It sparkled in every light and flowed beautifully as she walked, danced and joyfully met Nick at the end of the aisle for their first look.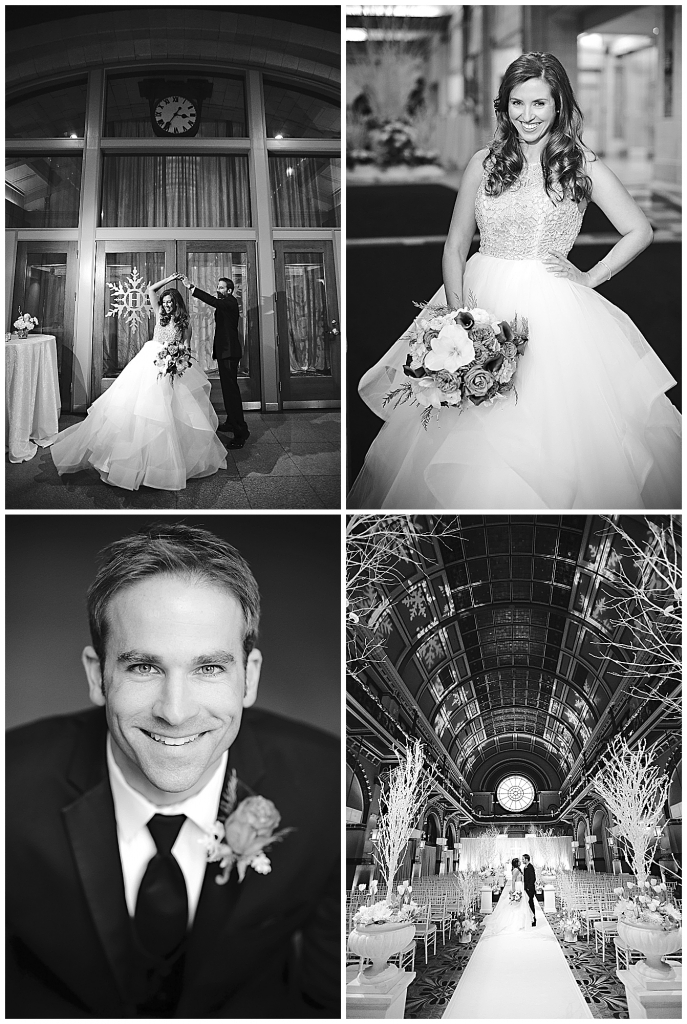 The words "I trust you." go a long way in the event world.  It means your event team can not only create what you want, but give you more than you ever imagined. If you want an icy white wedding, your team will create something unique, fun, engaging and very special for you, your new husband and your guests. Your dad will cry.  Heck, play it right, your planner might too. 😉  (I don't do that often – but on this one, yep, I did….)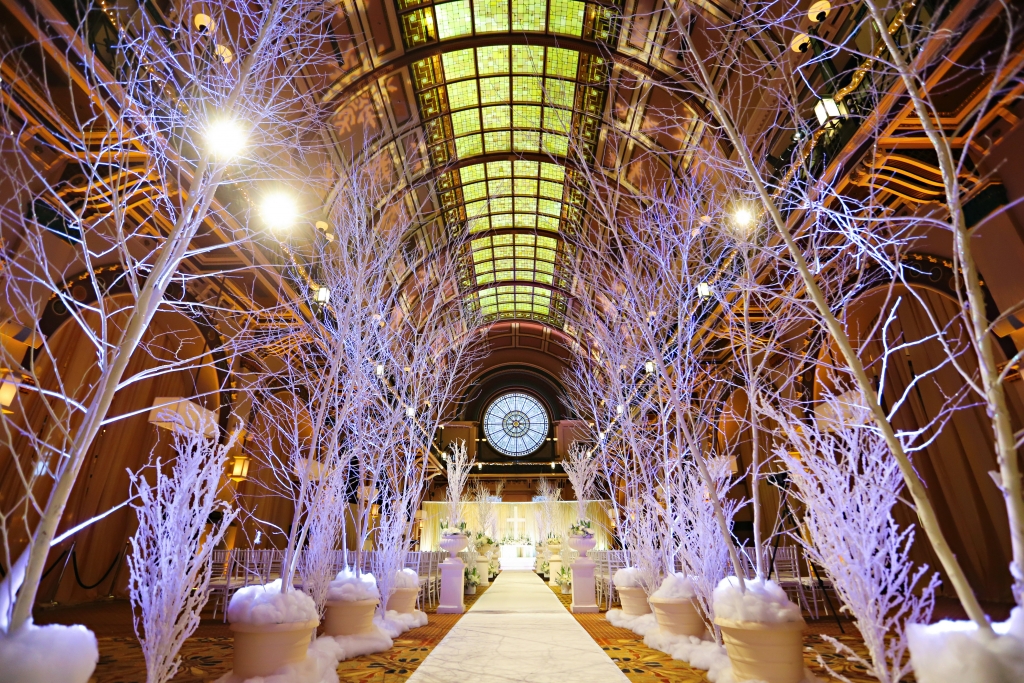 Casey is a school teacher and Nick is a pilot.  Most weeknights they're not together, so on this very special night it was all about togetherness, family and total JOY! Their ceremony included poems, readings and I their guests caught it — a fun whimsical homage to their beloved dog Delilah during the musical prelude.  🙂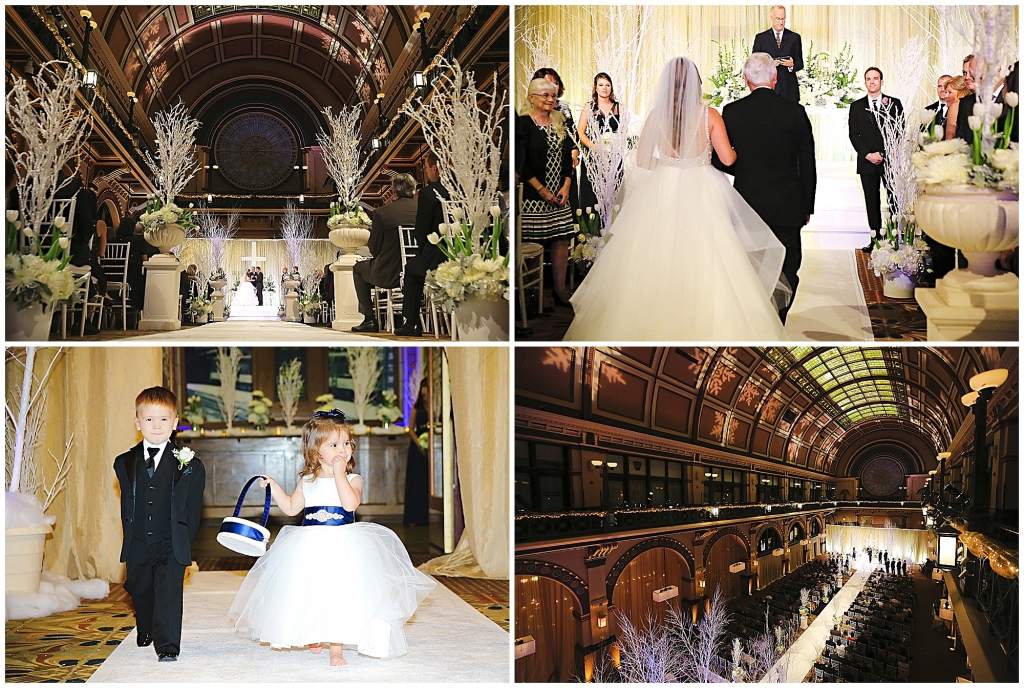 (look at those cute little naked toes on the flower girl) 😉
The ceremony decor set the tone for the evening.  Guests walked into the winter scene of white woodland trees.  The ushers actually had a difficult time having guests be seated on time as friends and family took in breathtaking which lay before them. No cameras allowed for the ceremony, but before the ceremony, no one – and I mean no one – would put them way for a quick picture of the scene as they walked into the room.  Those poor ushers.  😉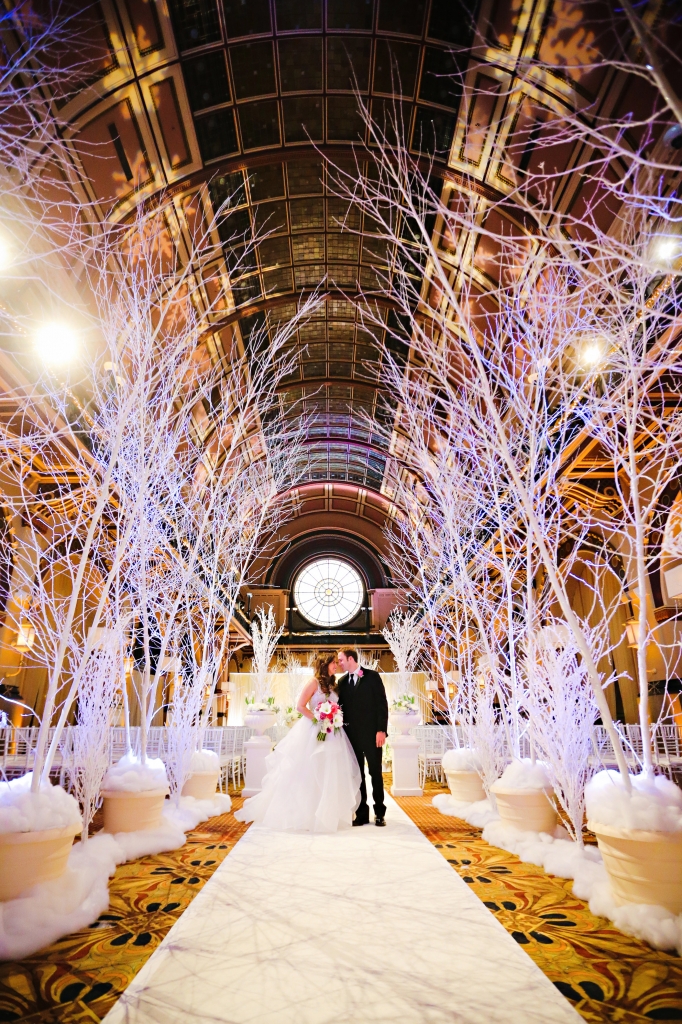 The altar continued the winter forest and allowed a serene setting for the couple to say their vows and ultimately sign their marriage license in front of their guests following readings and prayers.
The reception details were thoughtful and edited.  Each table had refined decisions from which linen and charger were placed to the different centerpiece and shape table.  Together the room looked cohesive and clean like a freshly fallen snow on a winter's evening.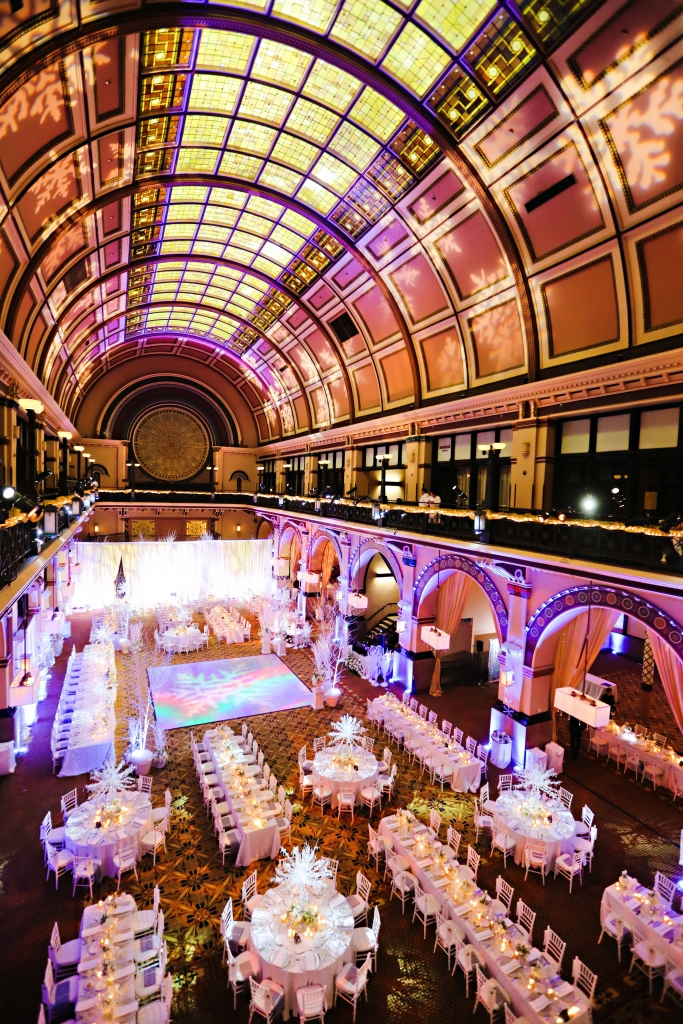 The details were everywhere… glass sparkled, beaded linens glistened and snowflake ornament menu cards danced as they hung from the chairs all creating a wonderland enveloping Casey and Nick's guests as they entered the ballroom.
Casey, Nick and their bridal party enjoyed cocktails and were introduced into the ballroom onto a sparkling dance floor (Casey's big request of the wedding) and Nick asked Casey to the dance floor for their first dance.

At this point in the event, the surprise of the night truly began. I encouraged Casey's parents to come closer to the dance floor so they could see the first dance. (They were adorably seated with their grand daughter the flower girl in an area where she could play and have room to run around, and I wanted to make sure they as the first dance in all of its glory)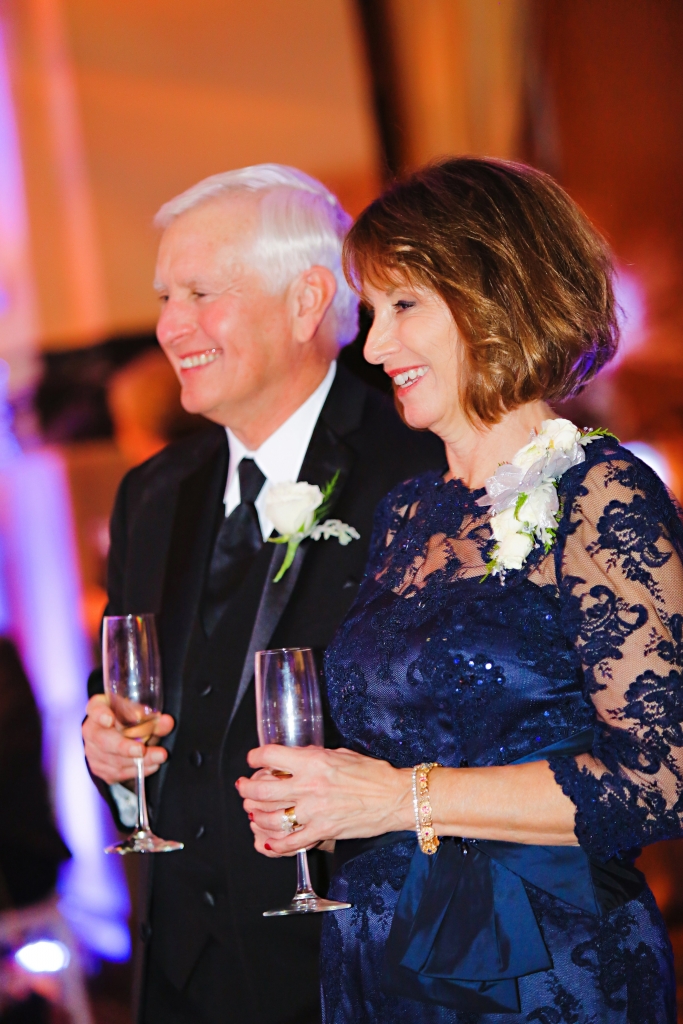 As it began to snow – yes SNOW – on Casey and Nick – Casey's parents were overwhelmed with emotions.  I admit, in my mind I knew what it was going to look like, but to hear the guests gasp, GASP, and to see Casey's parents so emotional made me cry as well.  It was really special to have so much trust from a family and to pull off a surprise like that for her parents and all of the guests meant a lot to me. It was wonderful to stand there and blot tears right next to her parents.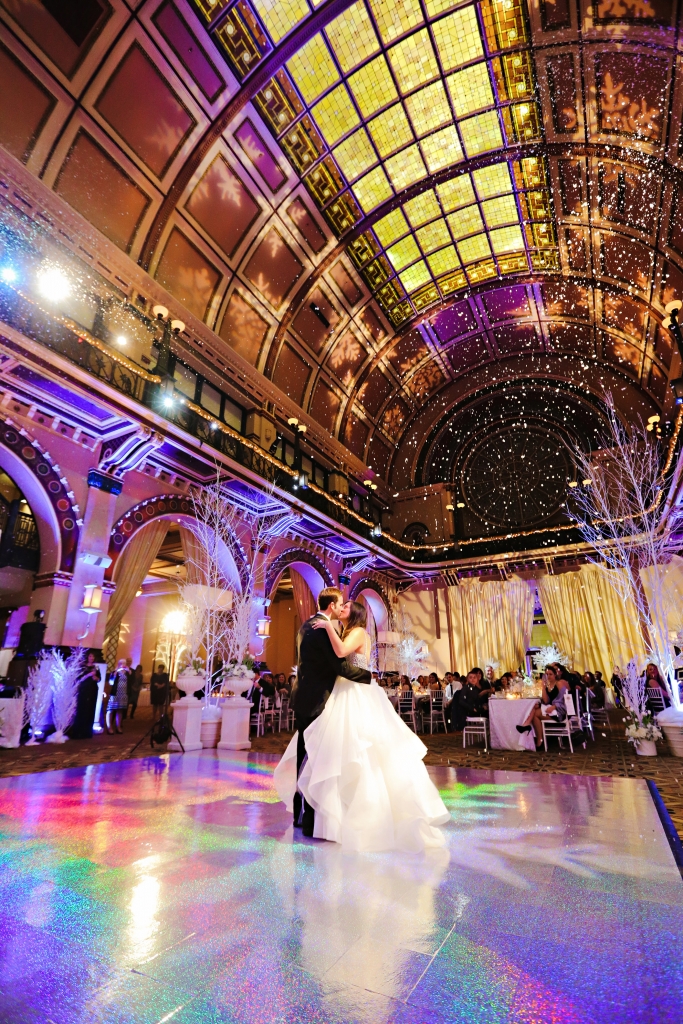 Dinner service, as always, from the Crowne Plaza, was flawless.  The dancing and photo booth were incredibly fun.  Following dinner, the cake display – which was almost – almost – too pretty to cut was a fun treat for guests to enjoy throughout the night as they sampled different flavors. Guests were so excited when we made it snow again for the last dance of the night.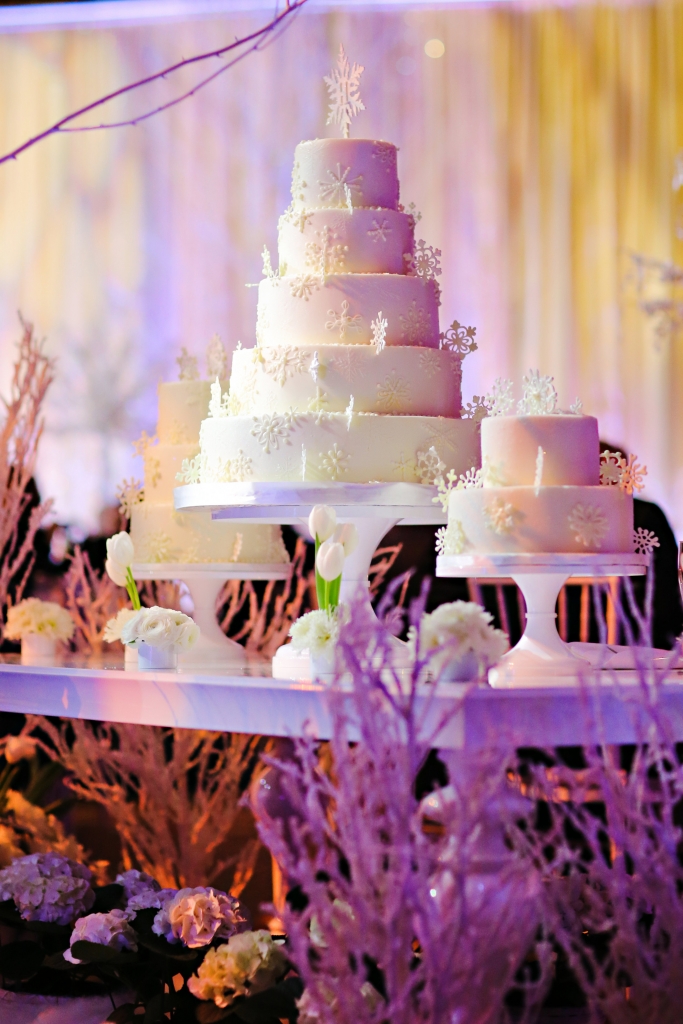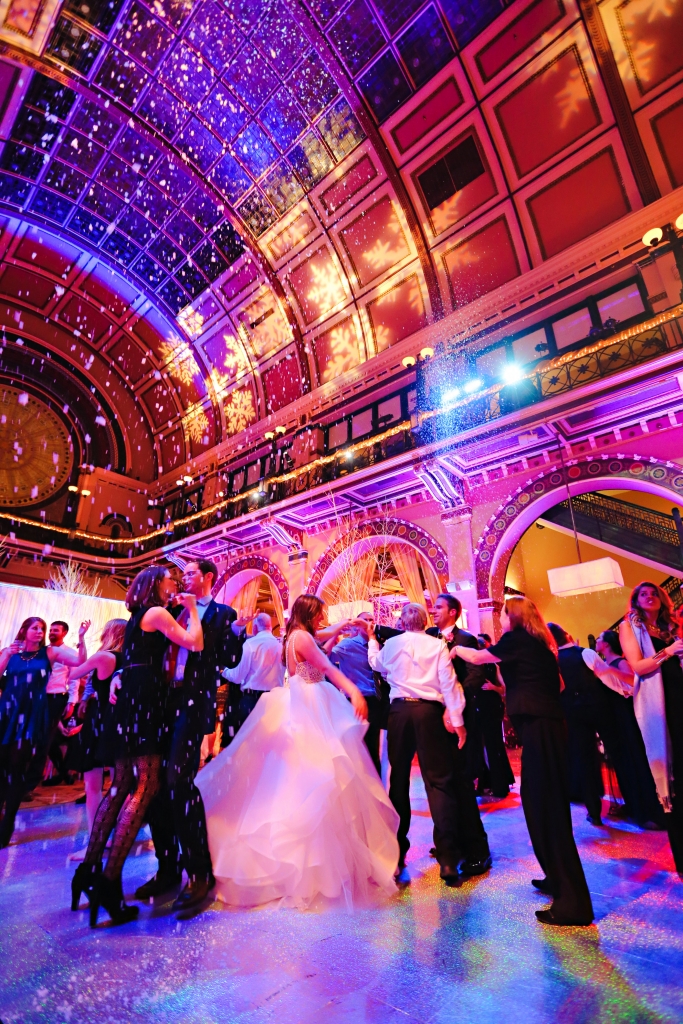 I can't thank Casey enough for the words "I trust you" — other than to say "thank you" — it truly was an honor helping you and your family create your wedding weekend.  It allowed me to give you the professional team beyond your wildest dreams and for each of us to give you everything you wanted and more.  When you cried at the end of the night asking for it not to be over — that's EXACTLY what we want couples to say.  Years ago I had a very special bride say "This is not the end of our relationship, it's just the beginning."  Casey, with you, I know that is also true.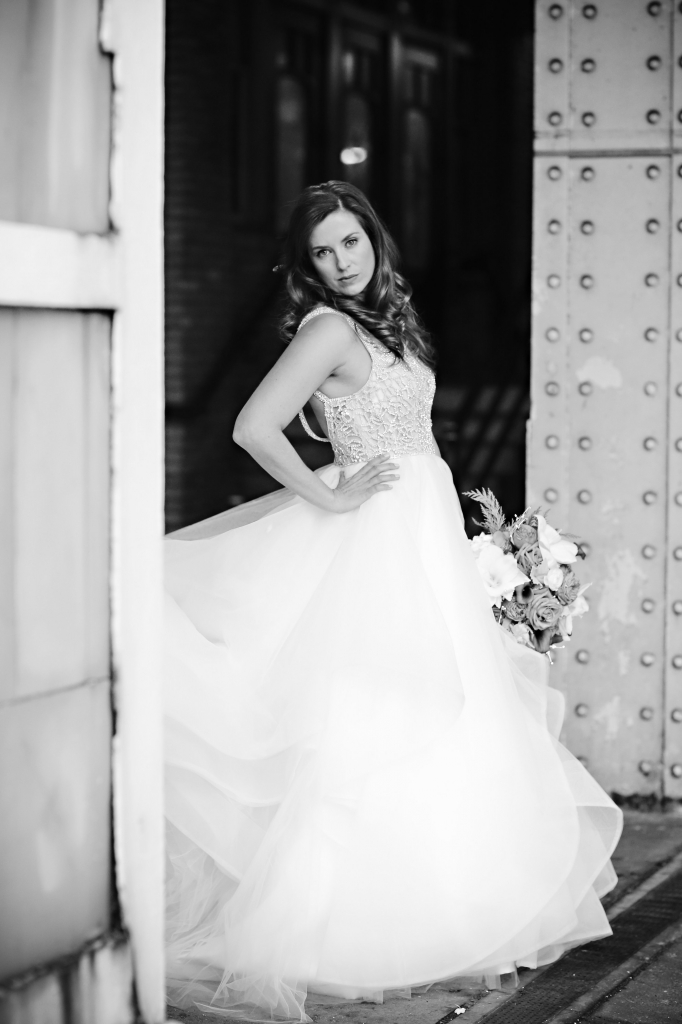 My heartfelt Congratulations to you and Nick.  Wherever you are flying on any given day, I am thinking of you both.  Thank you so much for allowing me to be part of this extraordinary wedding and part of your lives.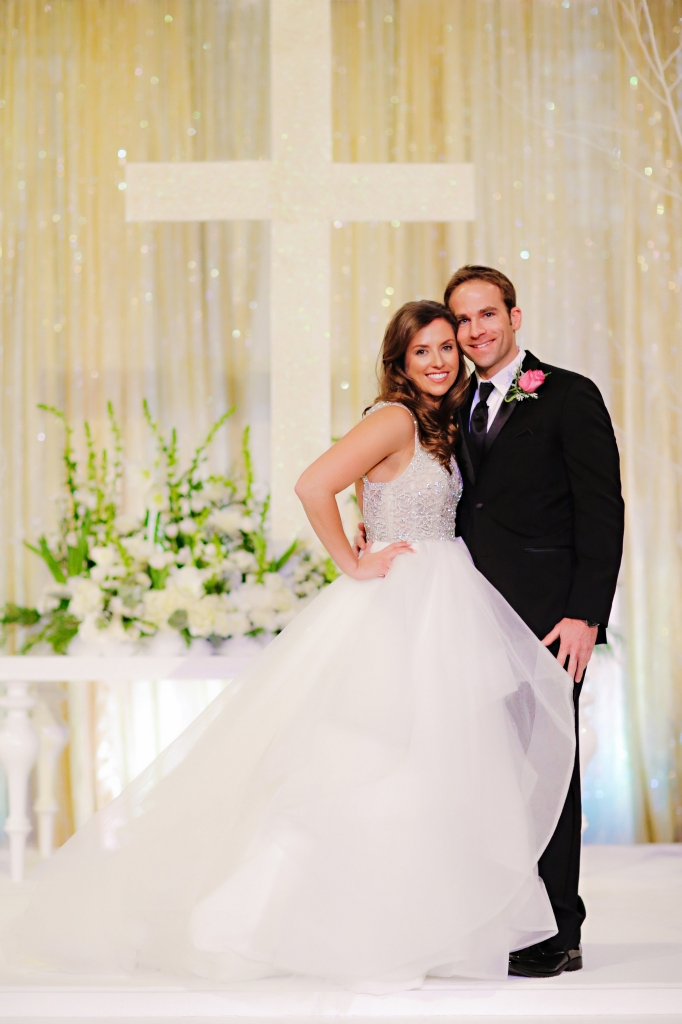 Merci to this team who made a dream night possible! A Classic Party Rental, Brian Whitis, Calligraphy with TLC / Jupiter and Juno, Crowne Plaza Hotel at Union Station, BBJ Linen, Classic Cakes of Carmel, Evans AV, IndyVisual, Rev. Iseminger, Jenna Giles, Jessica Strickland Photography (all of the images you see here are hers)  La Dolce Salon, LGi, Marie Gabriel Couture, McNamara Flowers – Carmel, Picture Yourself, Tom's Trees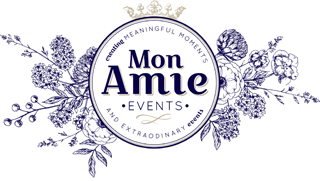 Copyright 2023 | Mon Amie Events Inc.