Wedding Highlight – Elise and Jeff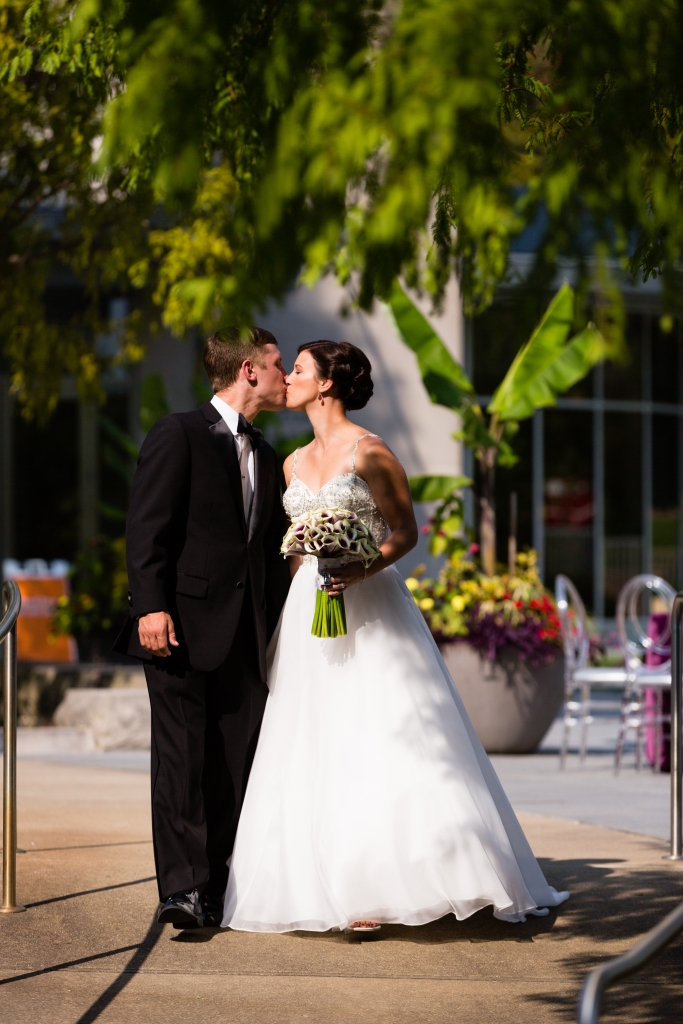 Elise and Jeff have it all.  Brains, beauty, style (did I mention brains?!?) and sophistication!  They are madly in love, and entirely adorable – and boy can they move on the dance floor.  Their wedding was nothing short of a dream to be part of, and it was truly an honor to help create their wedding weekend for their family and friends.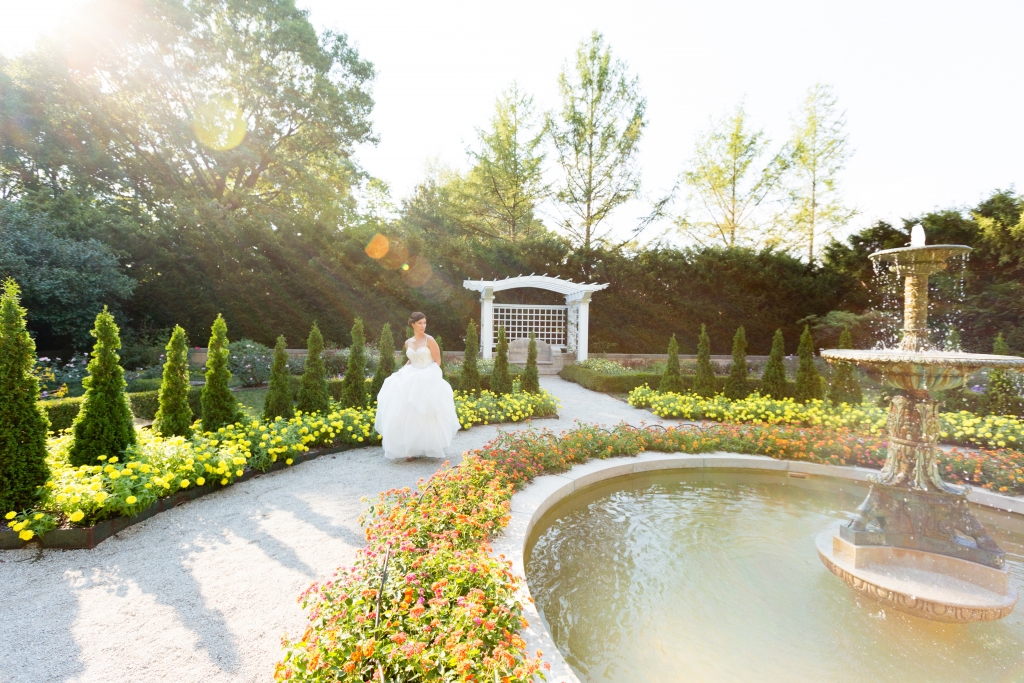 Their ceremony was designed in such a clean and smart way – I loved it.  It was simple, beautiful and looked regal in the stately gallery space of the IMA.  The sleek chuppah had a feminine elegance in the modern space and allowed guests to focus on the solemnity of the service officiated by Elise's uncle.  Following the ceremony, guests enjoyed cocktails outdoors on the (couldn't be better!) fall evening.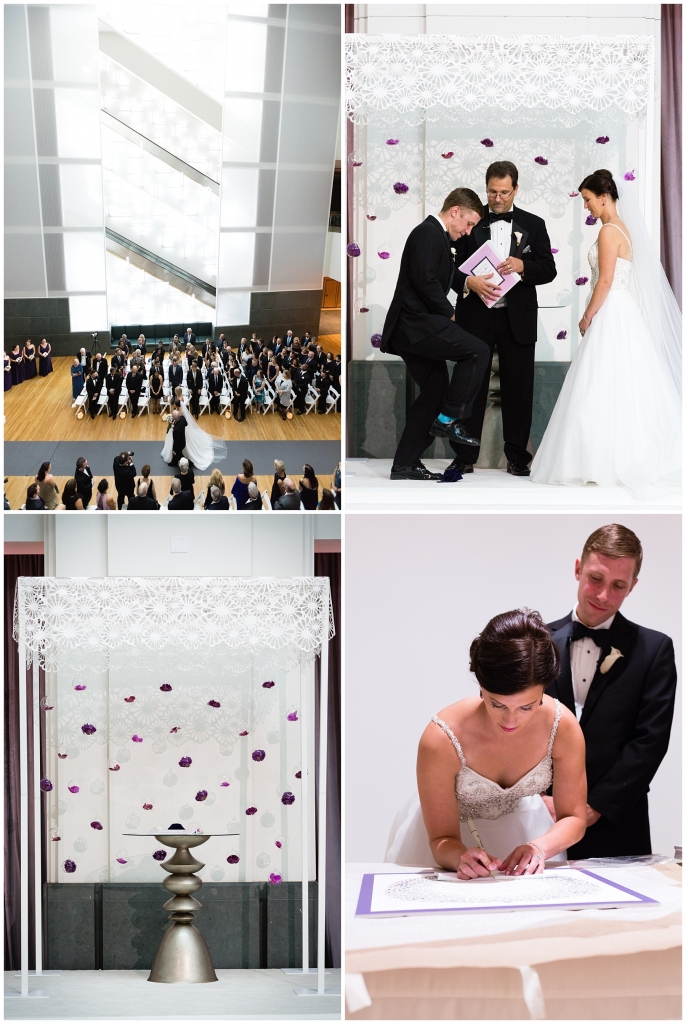 Elise, Jeff and their families are undoubtedly foodies.  Guests enjoyed an incredible selection of menu all evening starting with the cocktail hour, through the dinner options, and into the late night snacks.  The catering was superb and each guest adored their personalized acrylic place card.  These, along with clear chairs and linens helped the ballroom sparkle. The long glistening tables set the tone for an evening full of great food, fantastic conversation and dancing — soooo much dancing!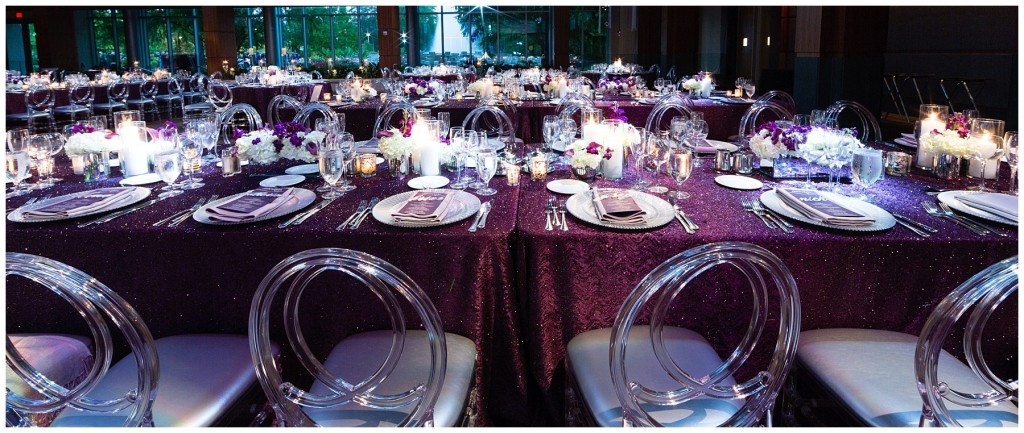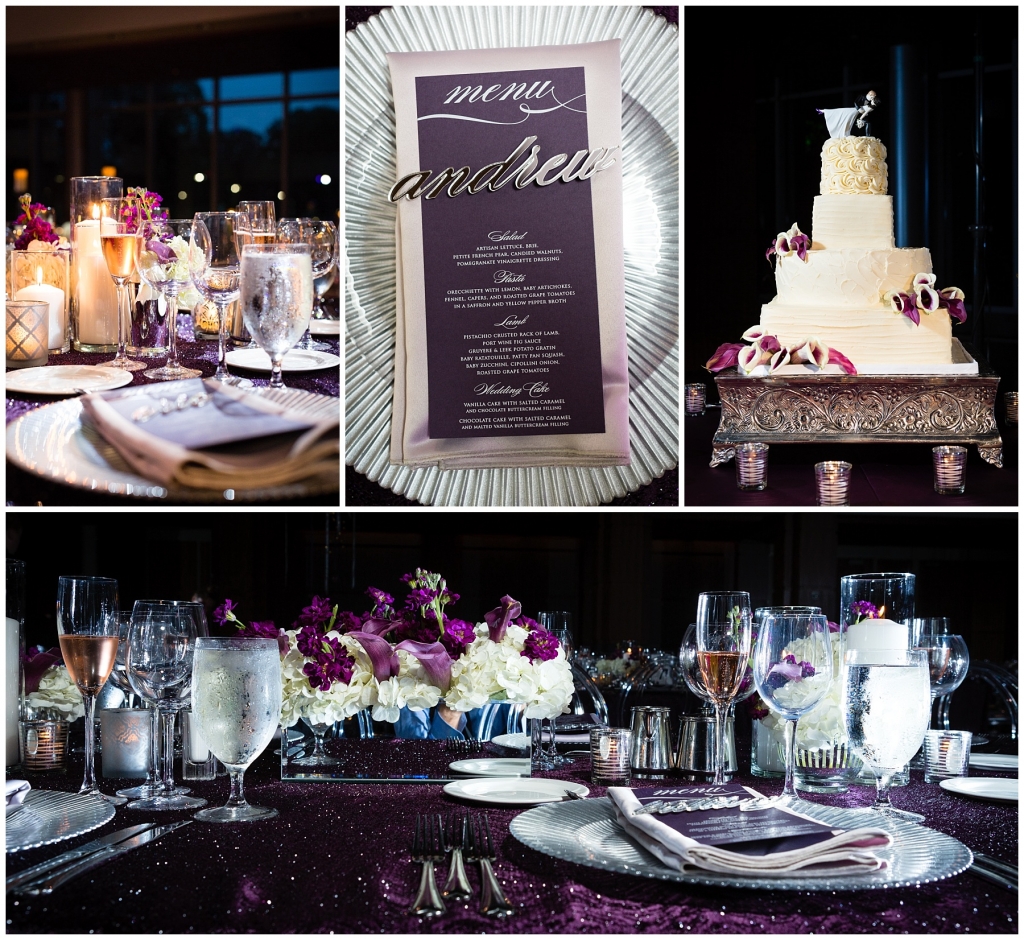 As a fun little surprise to the couple, Elise and Jeff's team actually made their dance floor round to allow even more room for their guests to enjoy the (amazing!) band.  We knew Jeff and Elise would work the floor, but their guests were also incredible dancers and we wanted as much space as possible.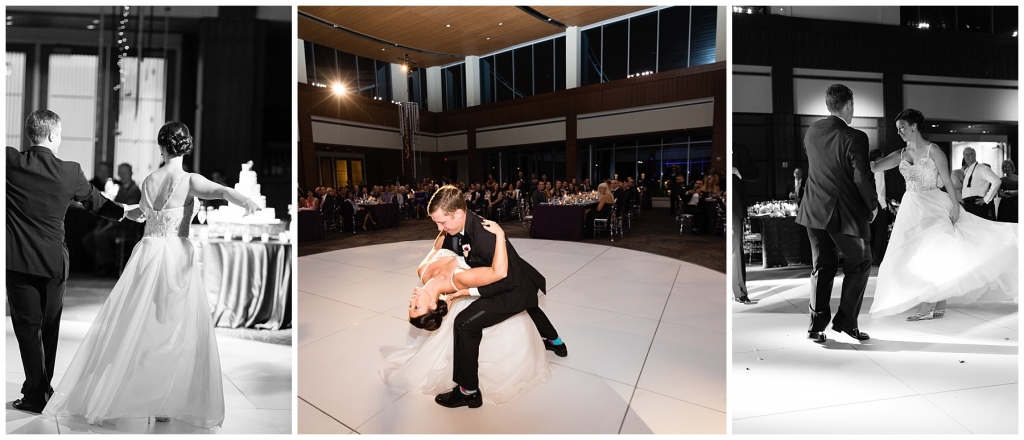 Elise and Jeff were truly a delight to work with throughout the process.  They were decisions makers in every sense of the word. They don't live in Indy, so flew into town solely to make their choices based on their team's advice, demos / mock ups and were really decisive.  They selected their tablescapes, centerpieces and designs months in advance all based on ideas from their creative team curated through photos Elise had sent in advance of her travels.  She and her mom entirely trusted the team to create their vision and it was fun for all us to collaborate on such a contemporary design.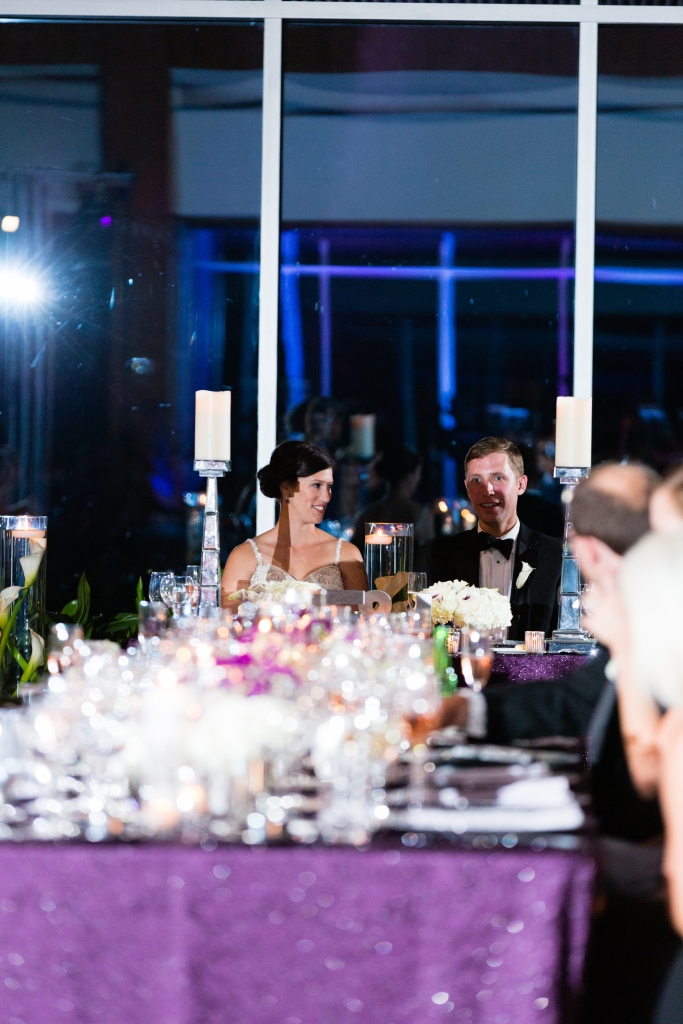 Following a night of dancing (I mean – sooooo much dancing! …they danced before dinner, they danced between courses, they danced and danced and danced the night away…) the guests went back outside one final time for a final farewell to the newlyweds.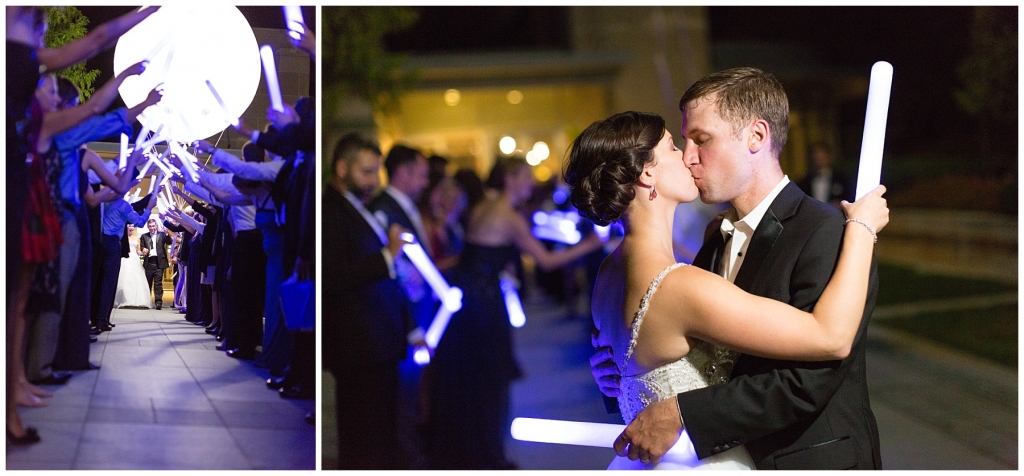 Cheers to you both, Elise and Jeff. May your world travels always be safe and adventurous, and may your dance card always be full.
Merci Beaucoup:  to Nathaniel Edmunds Photography for the above images.  Also to: BBJ Linen, Evans Audio Visual, Eyenamics, IMA, Jupiter & Juno  JW Salon, Kahn's Catering, LGi Linens, Matt Lewis & the Union and Royal Creations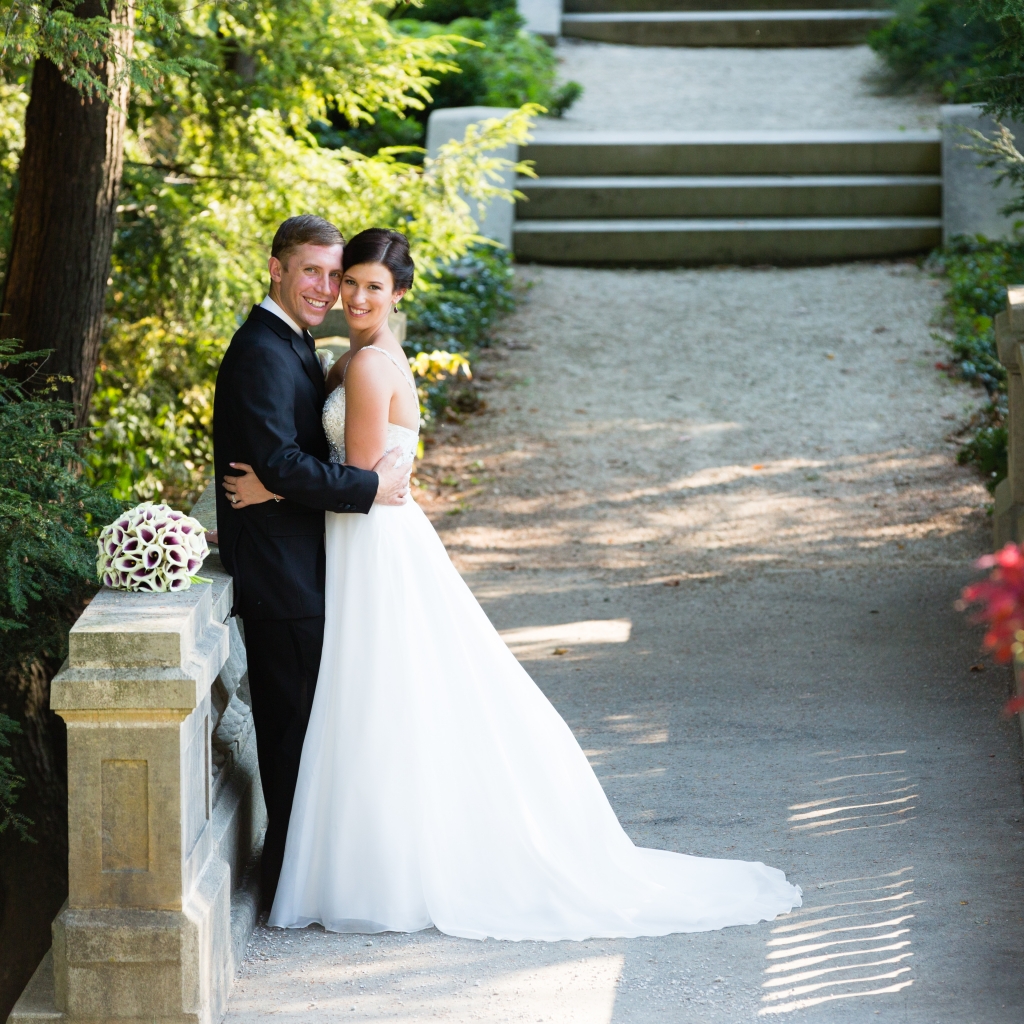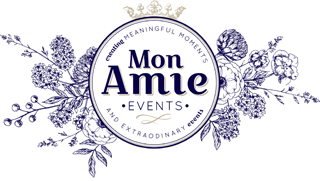 Copyright 2023 | Mon Amie Events Inc.