Wedding Highlight – Erica and Grant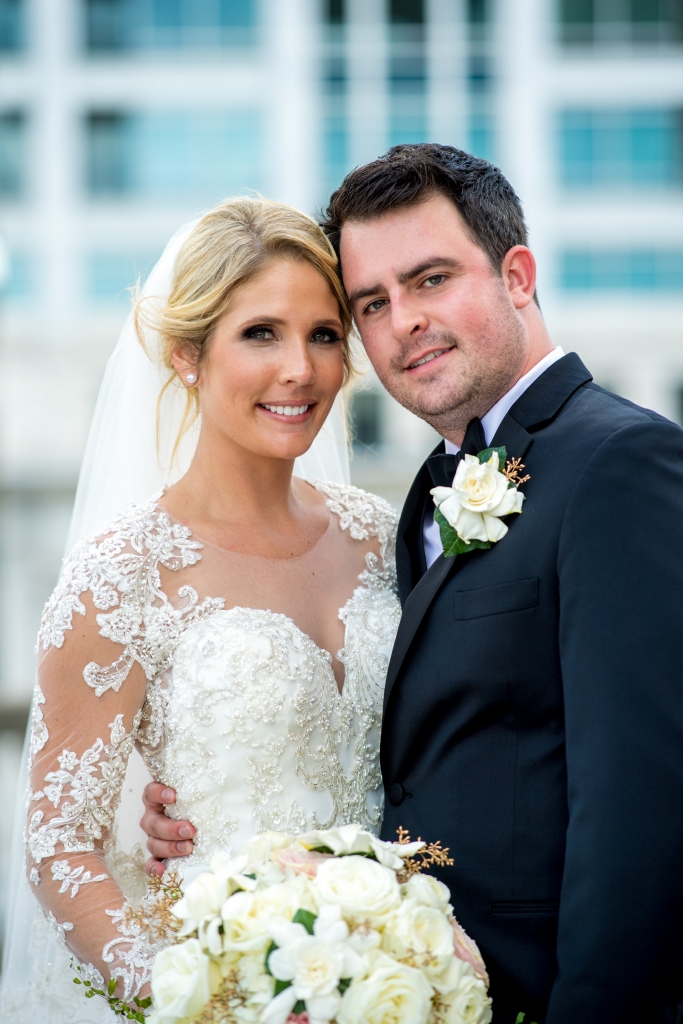 Their wedding ceremony was hosted in the century old Columbia Club as family and friends watched from both the Lobby level and the balcony above.     Grant and Erica were surrounded by lush flowers (jaw dropping!) and a bridal party wearing gold looked like beautiful Grecian Goddesses.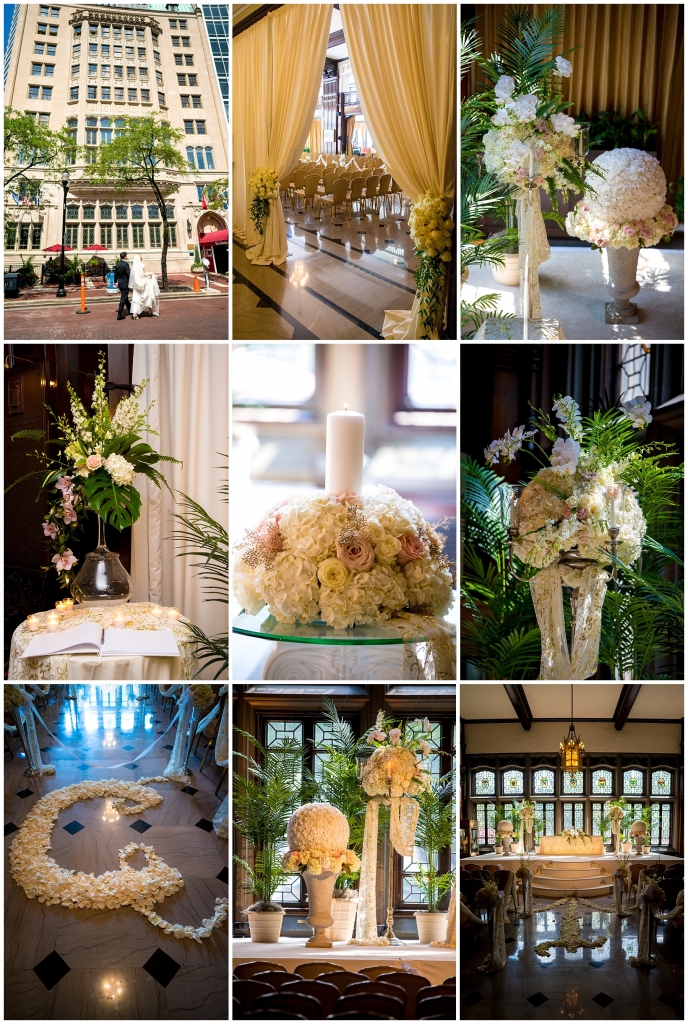 Their service included grandparents reading Biblical passages and really whimsical musical choices.  (I LOVE when couples include personal music!)  In their case they used Beyoncé and Kanye.  Kanye actually was to honor Grant's mother, and a candle was lit in her memory at the altar.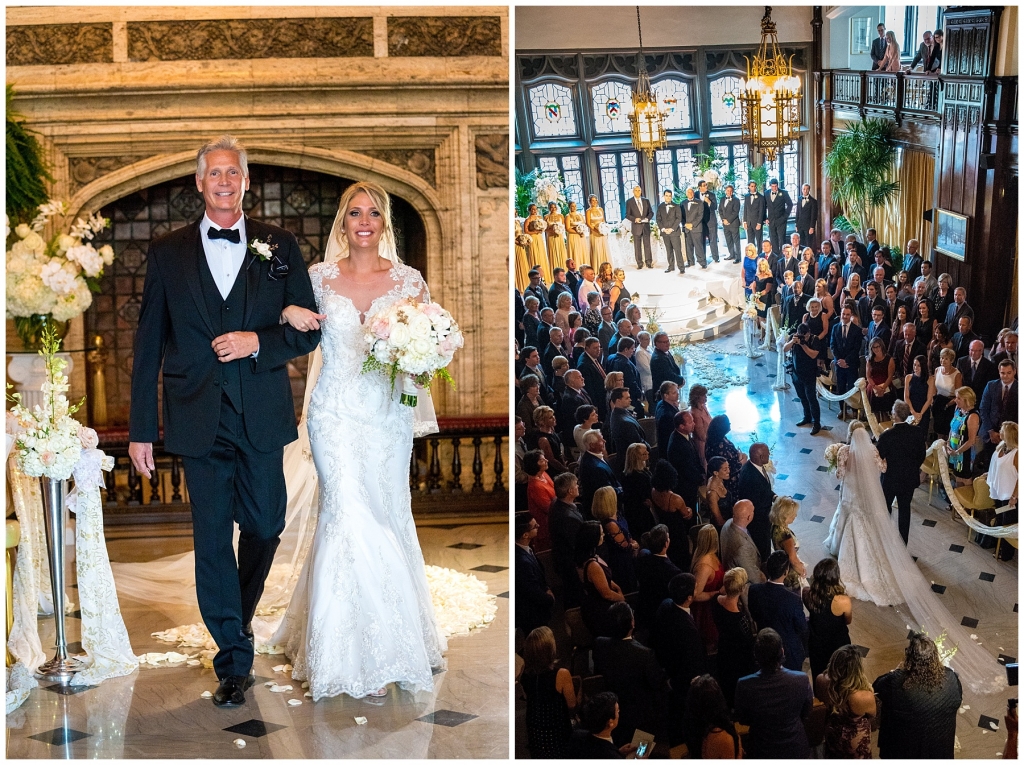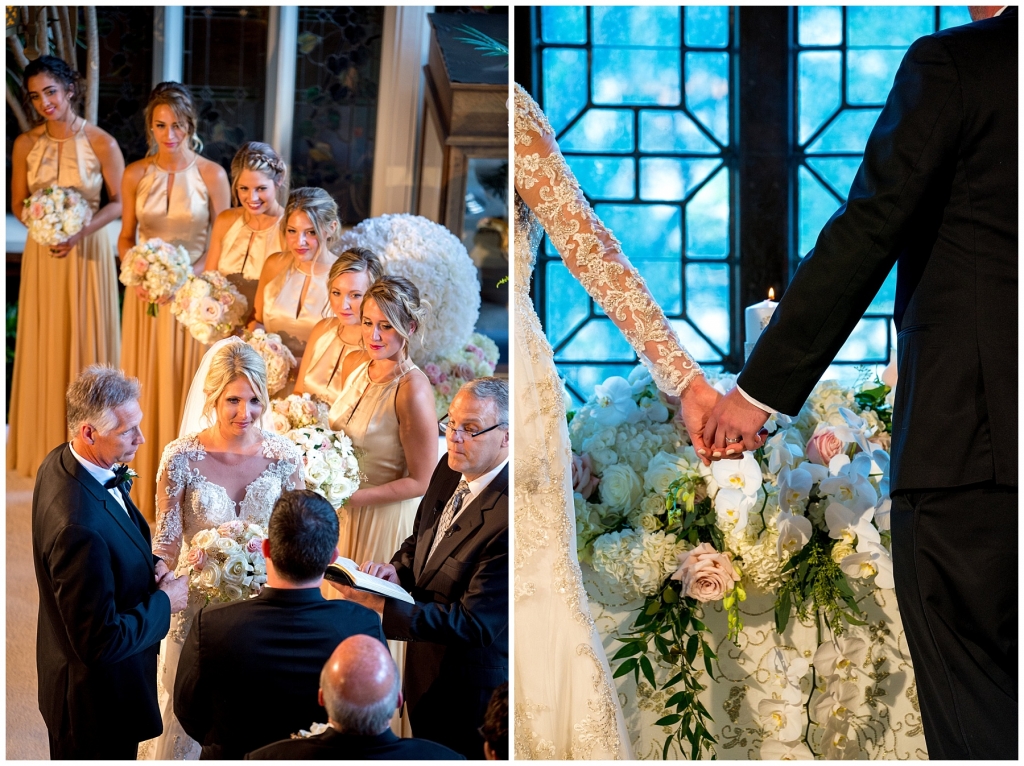 The service included Grant's Father as his Best Man, which I thought was such an amazing tribute to their relationship.  I loved the words from Rev. Fuquay and the really personal song selections they chose. It was a really emotional service for two truly beautiful and thoughtful people.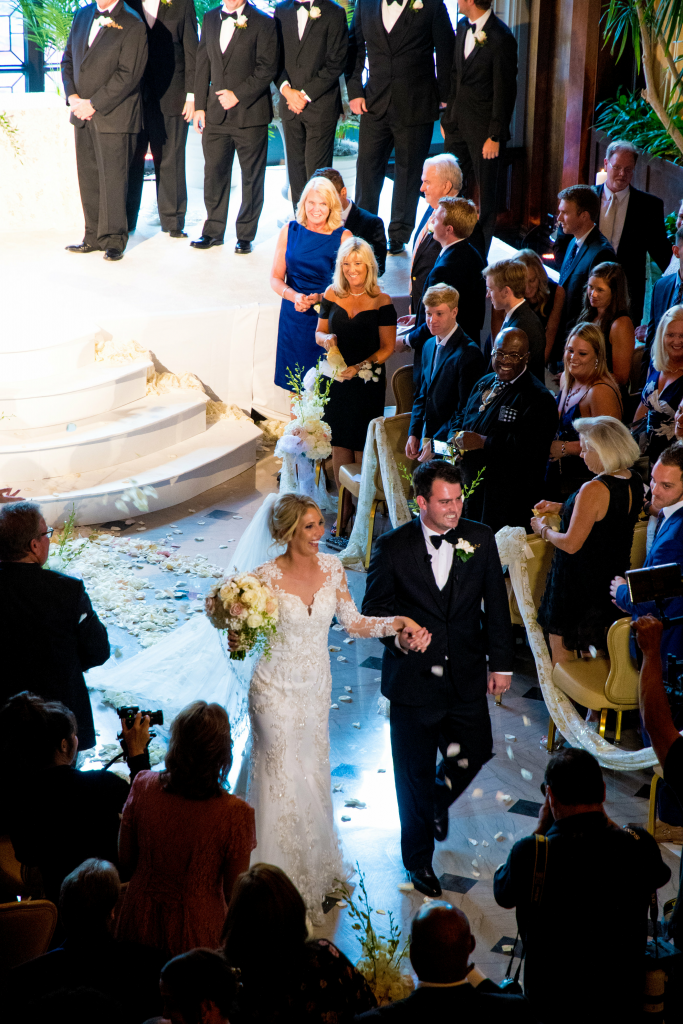 Following the ceremony, the celebration continued at Conrad.  Here decadent linens, glittering candles, gilded flateware and chargers all accented the pretty and soft florals.  Candelabras of roses, hydrangeas and orchids were softly lit in amber tones to create a very glamorous ballroom.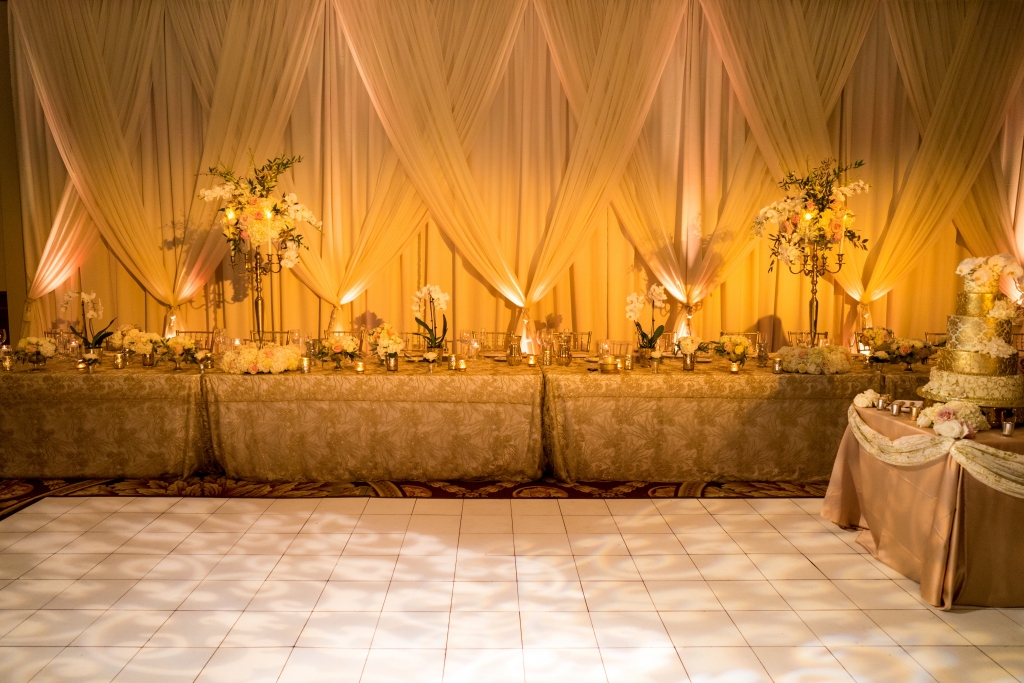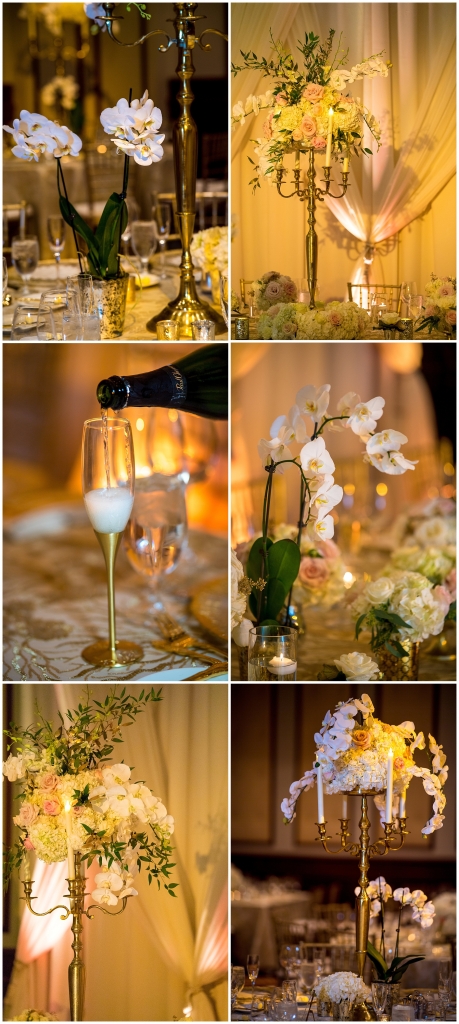 I would be remiss if I didn't mention their cake — ohhhh my the cake!  It was a showstopper in its elegance and beauty which was designed around the invitation!  (and… it was my personal favorite:  Lemon Orange Almond) 😉 !!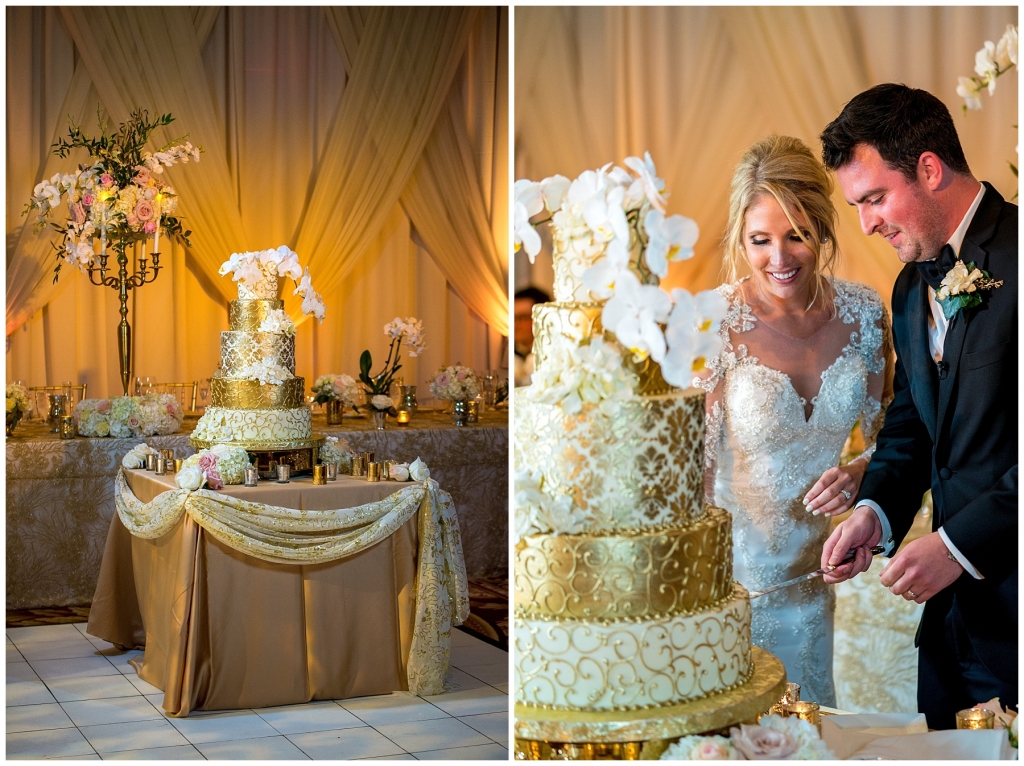 Once the formality of the speeches and dinner ended, the fun fun fun began!  There was dancing, sooo much dancing, started out by Kanye of course 🙂  (including a dinosaur hitting the dance floor) and as if dancing wasn't enough, there was a surprise entertainment component.  A very fun sketch artist who captured the guests' "best side" 😉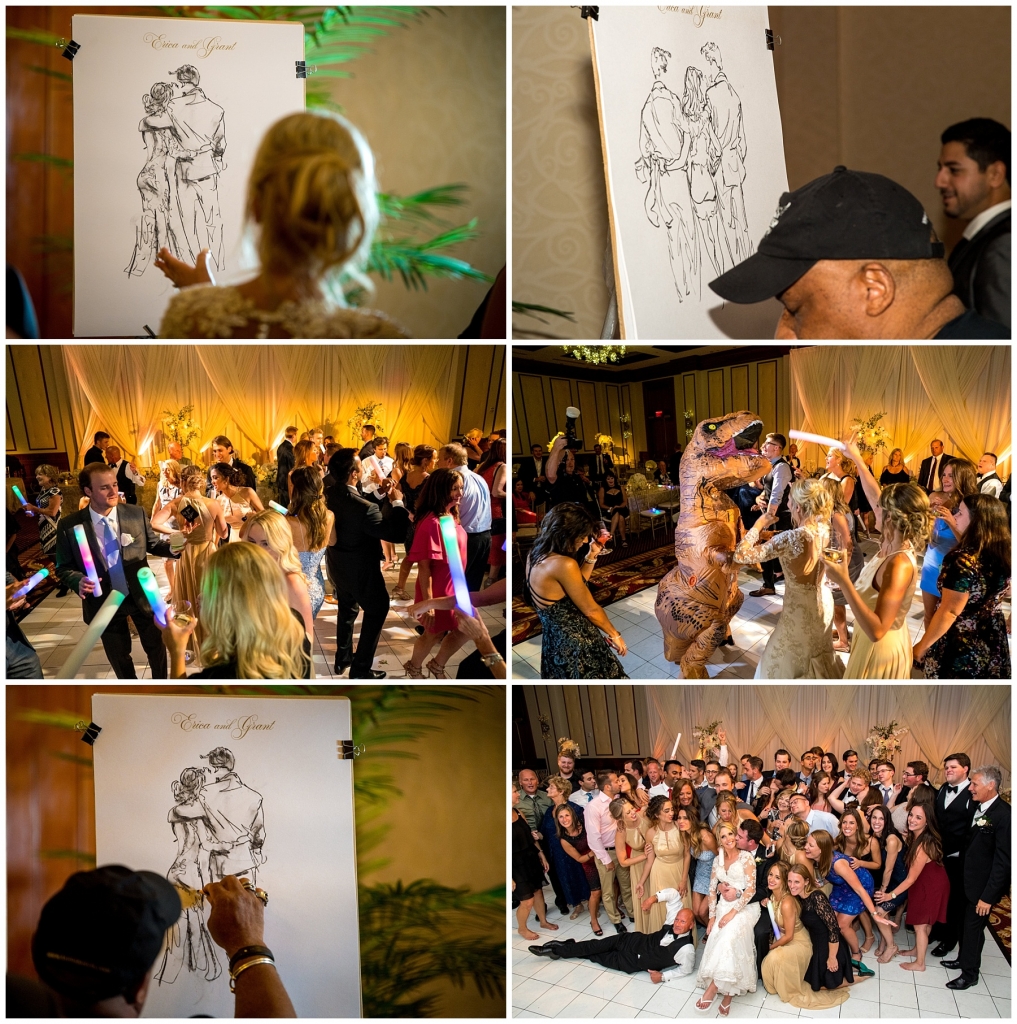 Thank you Erica and Grant for allowing me to be create your celebration.  It truly was an honor to help your families bring something totally that was totally yours together and while entirely regal, was entirely the FUN you both are!  xoxo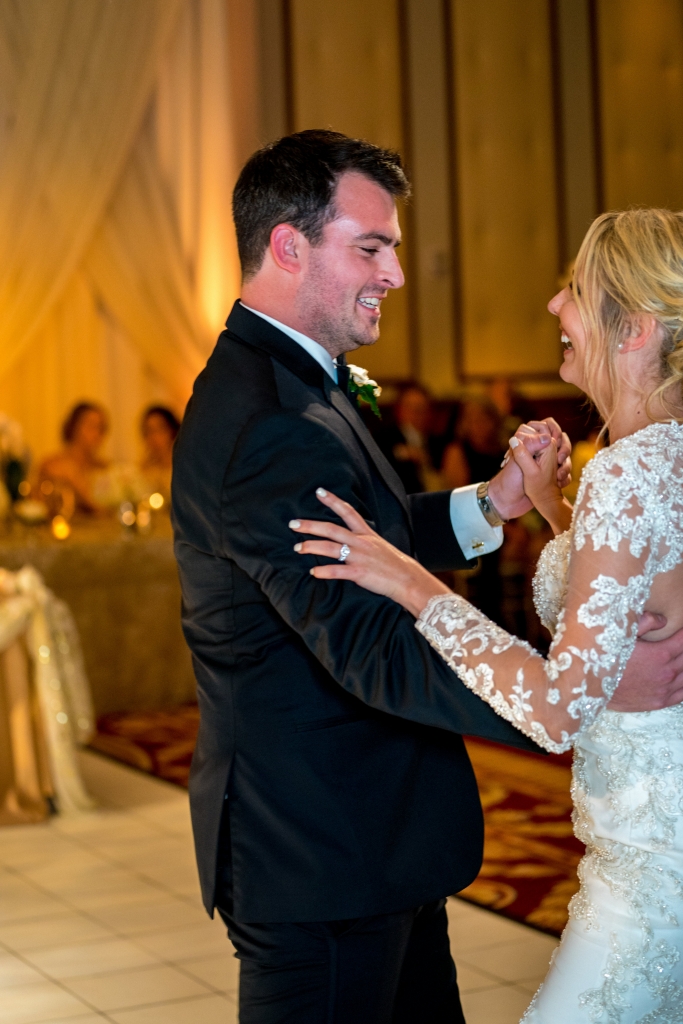 (for a bit of fun, LOOK at how Erica's shoes picked up the sunlight!)  🙂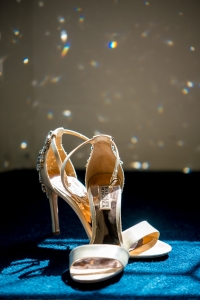 Merci Beaucoup:  to Ian Borgerhoff Photography for the above images.  Also to: Atmospheres Indy, BBJ Linen, Columbia Club, Classic Cakes, Conrad Indianapolis, Events By Design, Jim Cerone, Krandel Newton, La Dolce, LGi Linen, Something Wonderful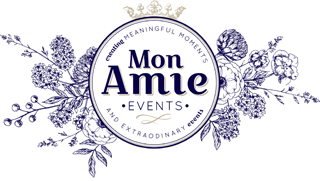 Copyright 2020 | Mon Amie Events Inc.