Wedding Highlight – Lauren and Michael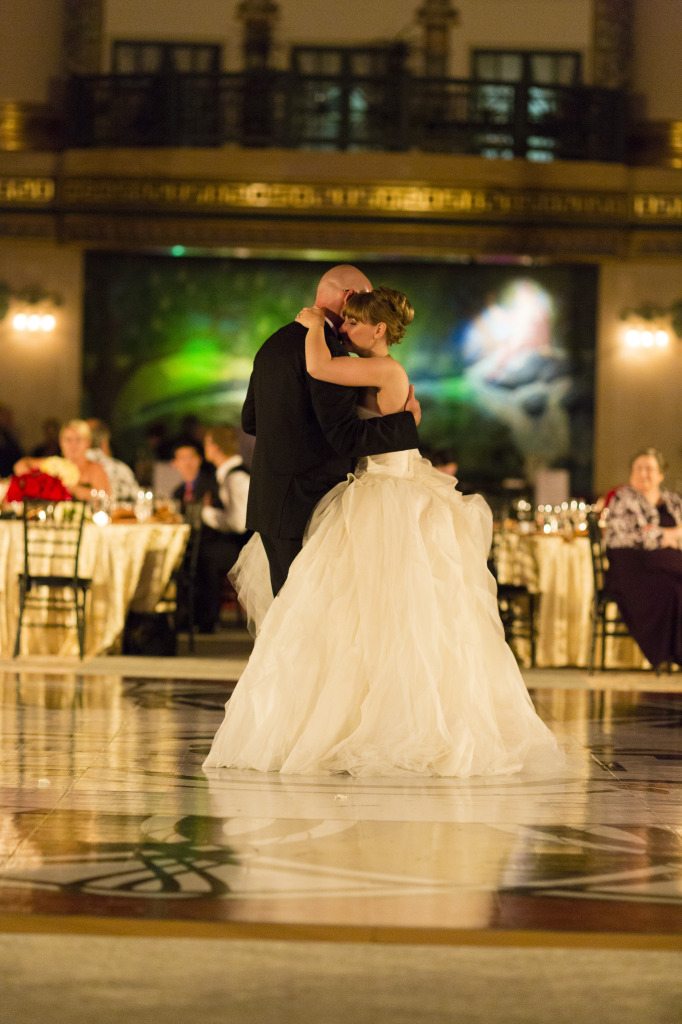 Anyone who knows me outside the event world knows I call the West Baden Springs Hotel in the French Lick Resort "Mecca" – many who know me inside the wedding world know it too.  I love the rolling countryside of the Southern Indiana hills as you approach.  I love the iconic yellow brick beacon that appears like a mirage out of the countryside.  I love the stunning architecture that sweeps stories into the sky.  I love the attention to detail in each space from the library, to the dining room, to the spa, to each guestroom.  Above all, I love the guest service.  I love West Baden.  I make no secret about it.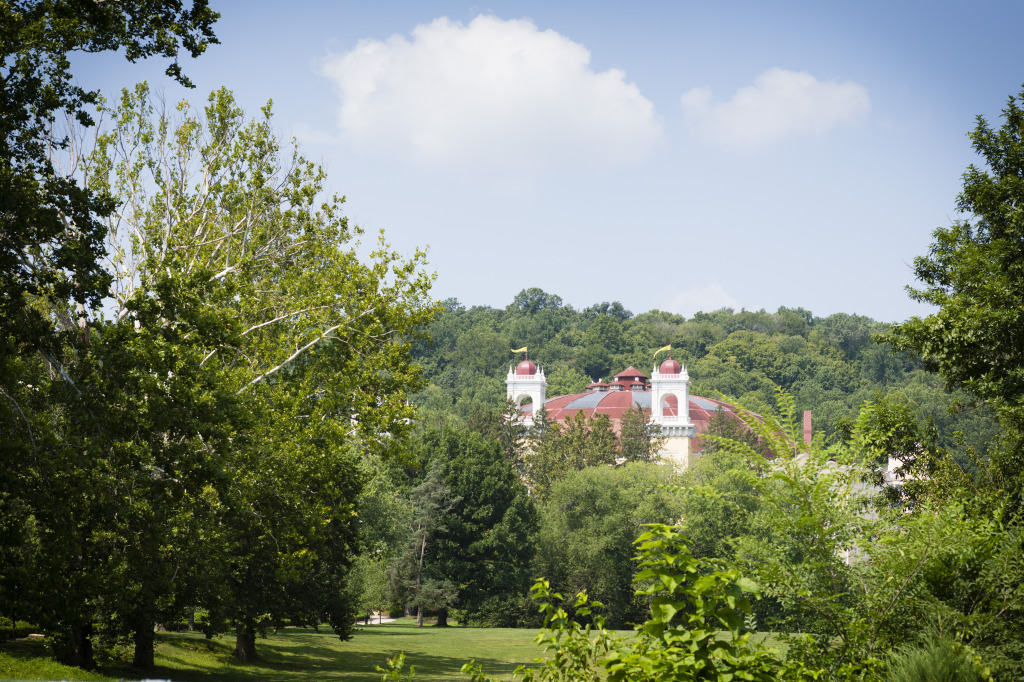 When Lauren first called and told me she was getting married in Mecca I knew we were destined to work together.  She and my son share a birthday, she adores roller coasters, she's a Florida State Seminole (I think I was one in another life – because although I am an IU Hoosier, I – due to many family ties, cheer for the 'Noles during football season – much to my Notre Dame loving husband's dismay) and, Lauren always knew she would get married at West Baden.  So when we first met on a fireworks cruise at Walt Disney World, we instantly clicked.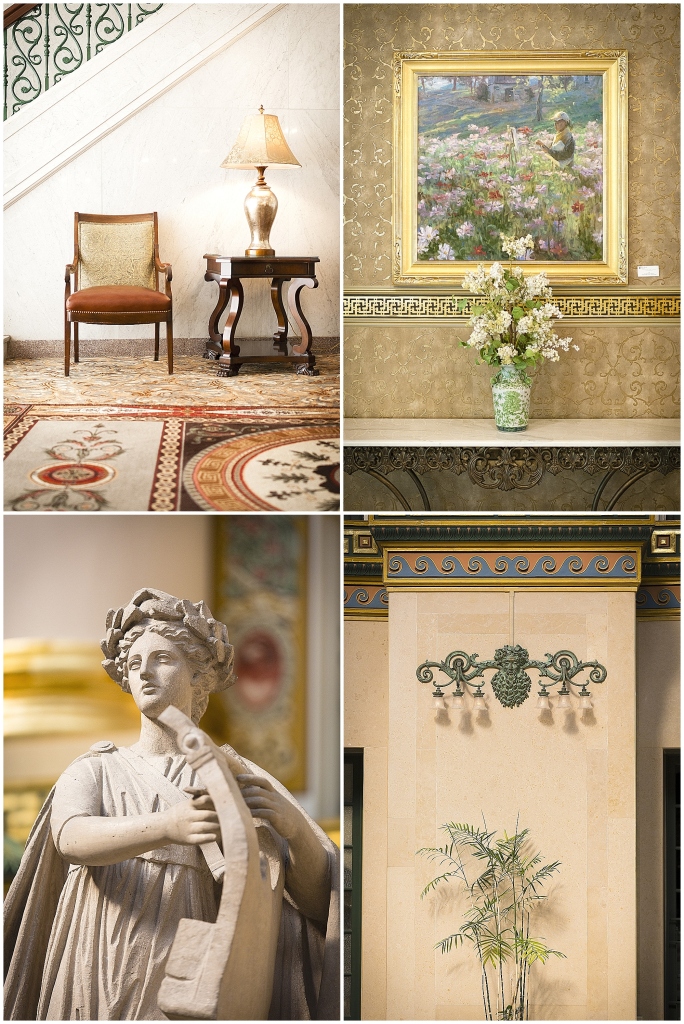 In fact, Lauren first wanted a black, white and gold wedding.  Just after we began working together, I designed a cover shoot for a magazine at West Baden, and inspired by the touches of deep crimson throughout the hotel, I used gold and red in the photo shoot.  Suddenly, Lauren wanted to change her colors to gold, garnet and black for the reception and for the ceremony we would maintain white and gold palette.
Knowing West Baden's gardens and enchanted spaces as well as she does, I was not the least bit surprised Lauren requested photos outside of this idyllic location on their stunning summer day.  It was perfect outside – a lovely breeze, perfect shade and look what Mother Nature gave them for these perfect photos!
The look of the wedding began with the paperie all created by pomp&polish.  Nikki Pulfer from pomp&polish designed the save the date and invitations after being inspired by the medallion in the atrium's grand dome. She then created a suite to highlight West Baden's architecture, even including intricate details from the tiles of the floors, all of which were later used on the wedding day paper suite.  The main medallion would hold the largest surprise for the guests –  it would be used as the design for the 36ft dance floor. To complete the look she used a beautiful foil stamping technique and gold calligraphy that gave the invitations a sheen and regal elegance.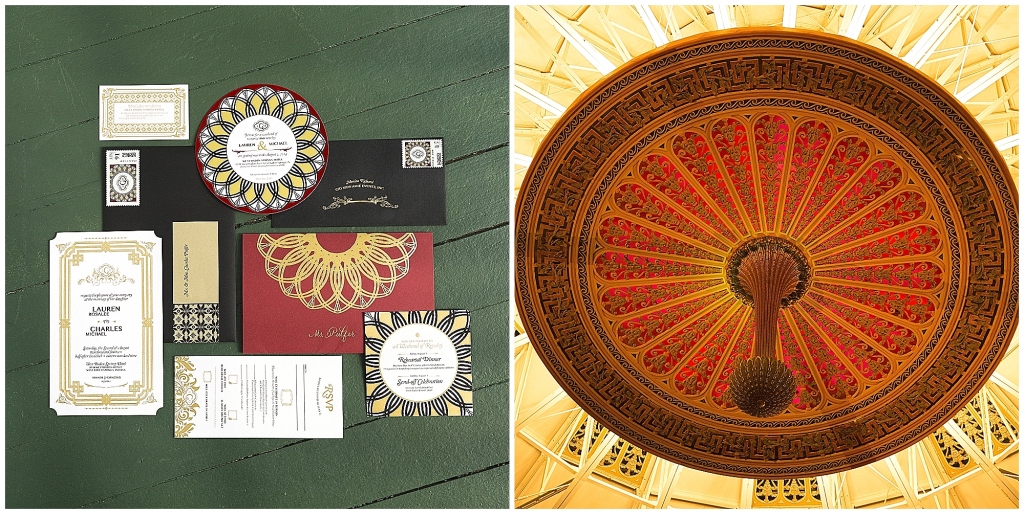 Lauren and Michael may have hosted their wedding in a grand and opulent hotel, but don't let the size of their wedding allow you to think it was anything less than an intimate occasion. It was definitely a family affair  filled with love, laughter and plenty of family stories to tell.  Lauren and Michael wanted their guests to enjoy a wedding weekend to retreat, relax and indulge in celebration in one of Lauren' favorite childhood destinations.  During her wedding trailer video, she talked about how she had long envisioned her wedding taking place at West Baden, and it was a joy to see her guests revel in seeing her dream become a reality.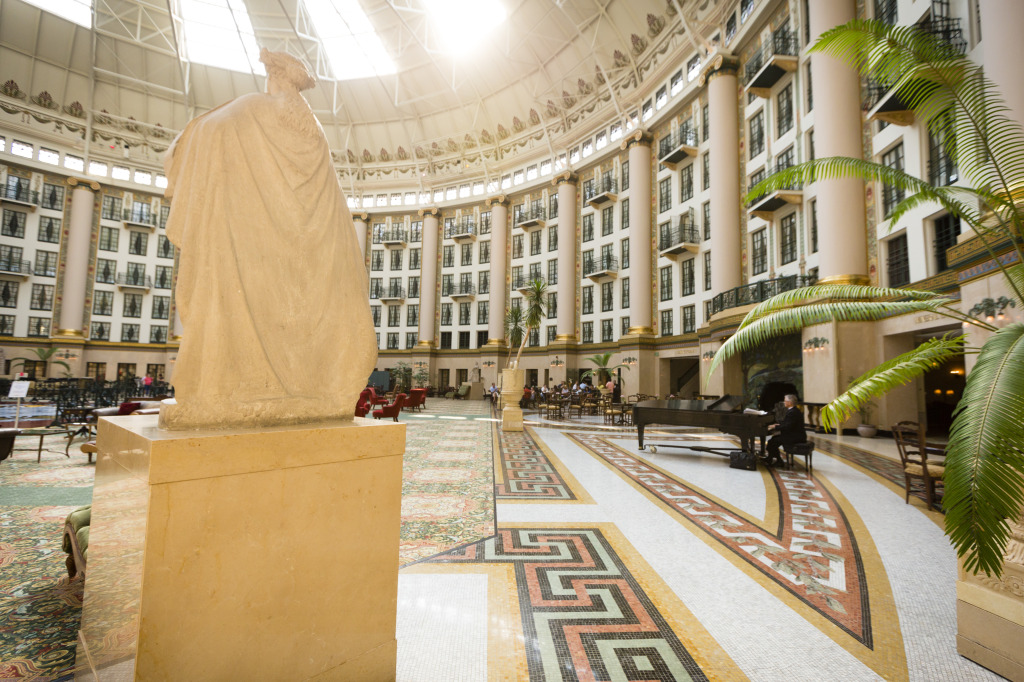 The ethereal ceremony took place in the grand lobby surrounded in cream, snowy white and soft dewy flowers.  Dainty flower girls floated down the aisle with adorable crowns, ring bearers – dressed as "security guards" complete with ear pieces and sun glasses arrived just before the ring itself and the service started with an atmosphere of sheer joy!   As Lauren, escorted by her mom and brother came down the aisle, the mood was light and celebratory! Lauren walked into the ceremony through an crystal and organza curtain (a surprise to her!) and glided up the aisle in her Vera Wang gown.  The ceremony, led by their hometown pastor, included prayers from her parents' ceremony and ended with steamers of flutter fetti as the couple was announced husband and wife!
Personal touches in the ceremony were everywhere.  From the prayers and songs selected during the vows, to the heart sewn into Lauren's gown in honor of her late father ~ this truly was an intimate family wedding.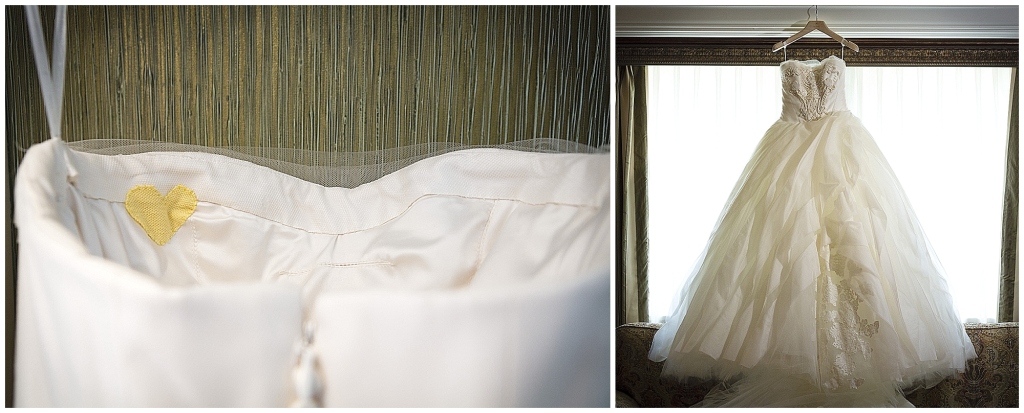 Family and friends enjoyed cocktails  along the porte cochere where carriages have brought hotel guests for over 100 years.  Finally, dripping with anticipation,  the guests were allowed to see  main 200′ diameter atrium for the first time.  The sun-drenched dome radiated with sunlight as guests were seated for dinner. Before them hung a ring  of monogrammed banners and a custom dance floor stretched the expanse of the ceiling's medallion.  Soft gold linens and deep crimson florals perfectly suited Lauren and Michael's subtle nod to Florida State and West Baden's color palette.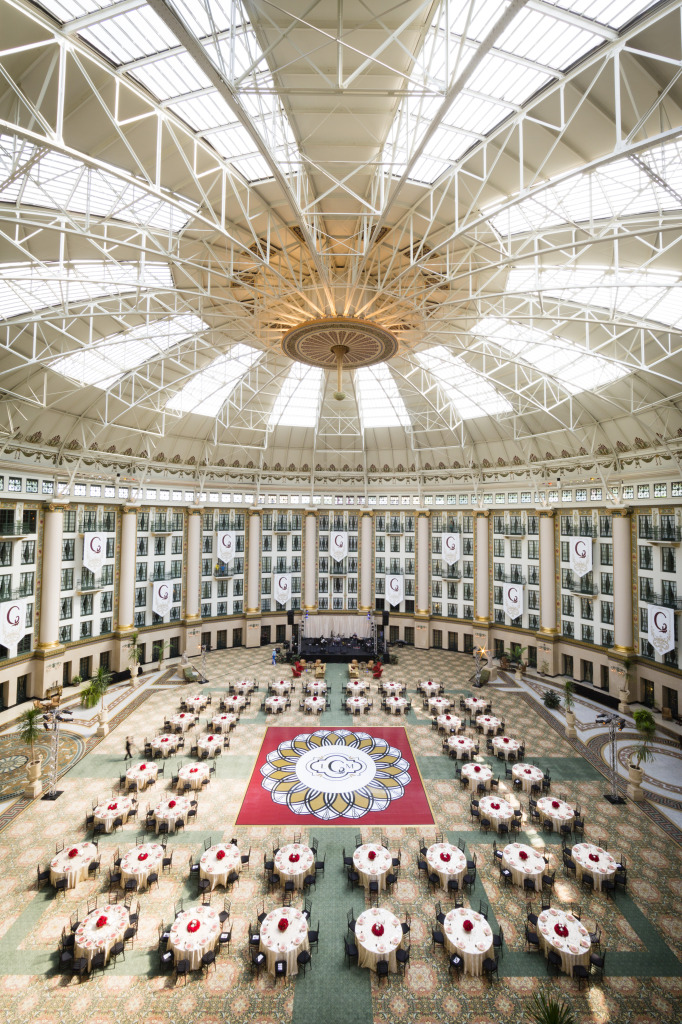 The details were everywhere! Gold chargers and gold rimmed china set off the garnet and gold foil stamped menu cards.  Children even had their own coloring page of the ceiling's medallion to occupy them during the evening. A cake (almost) too beautiful to eat stood stately in front of the grand fireplace that once burned 14′ logs. Hand painted table numbers which were so detailed one guest even asked to take it home – (an unexpected requested from an elderly man, I must admit)  😉 and robust red flowers in low containers, so guests could converse easily and marvel at the banners overhead.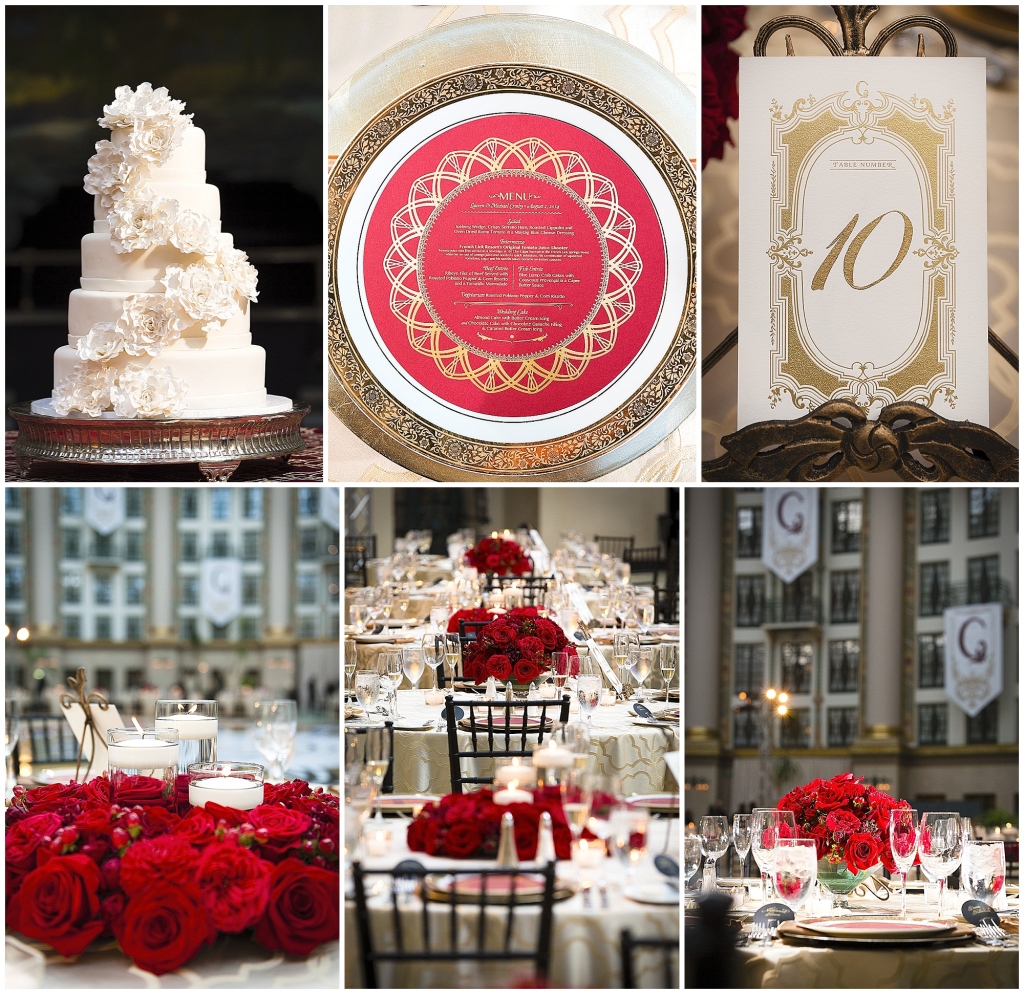 As Lauren and Michael entered the room, the atrium filled with joy and happy.  SO MUCH HAPPY!  Lauren and Michael stepped onto their dance floor as she looked like a living cartoon princess and it was truly magical! (look how she even holds her dress in this photo below!! JUST like Cinderella – it really was breathtaking!) One of my favorite moments was watching their first dance and noticing the flower girls all seated along the side of the floor watching with such wishful expressions as the sun began to set in the Southern Indiana sky.  😉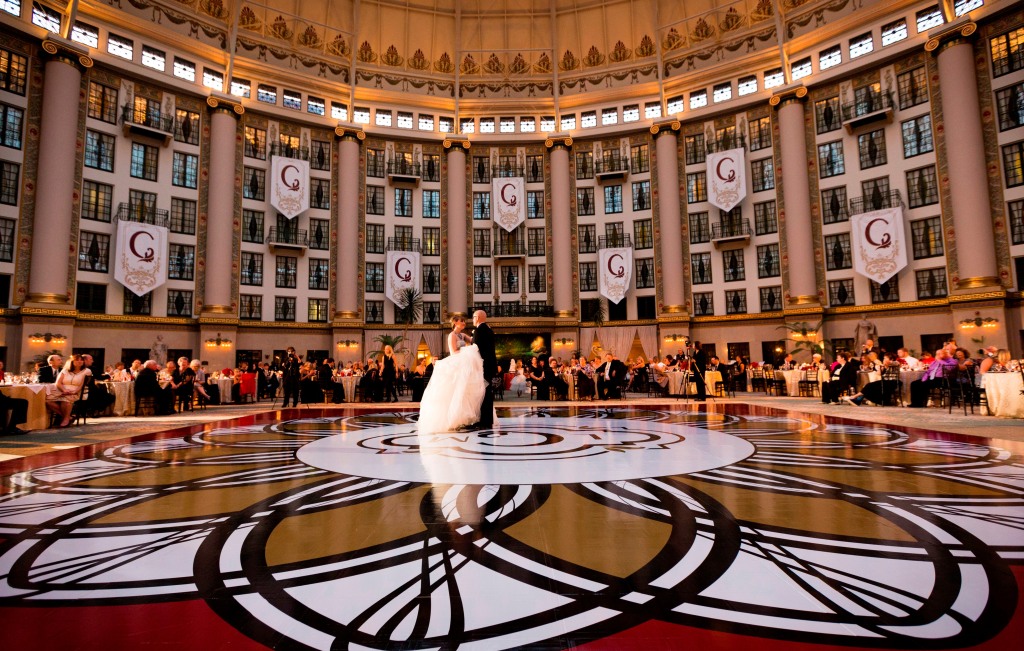 Lauren and Michael wanted every detail to be preserved so they even had a painter capture the day for them during the event.  In the ballroom he quietly painted the entire event as it unfolded. Guests could be seen going over throughout the night checking in on the work in progress.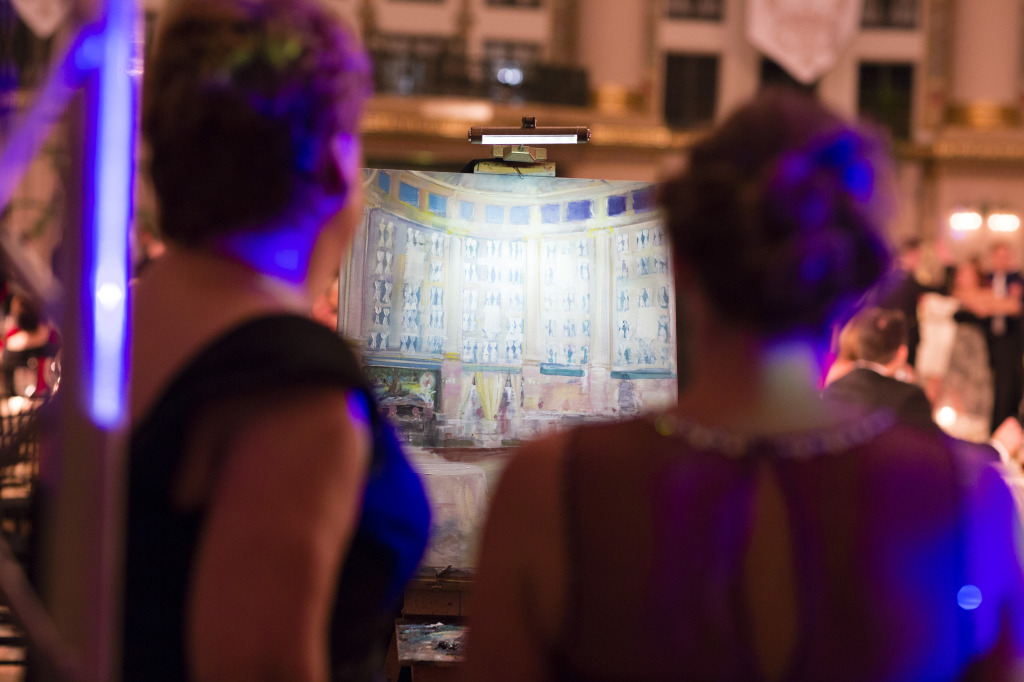 Two of the highlights of the day were actually surprises to Lauren and happened during the reception. Lauren's traditional father – daughter dance consisted of several influential men in her life dancing with Lauren to the classic "In My Life" while all of the guests encircled the dance floor holding candles which remained lit the remainder of the evening.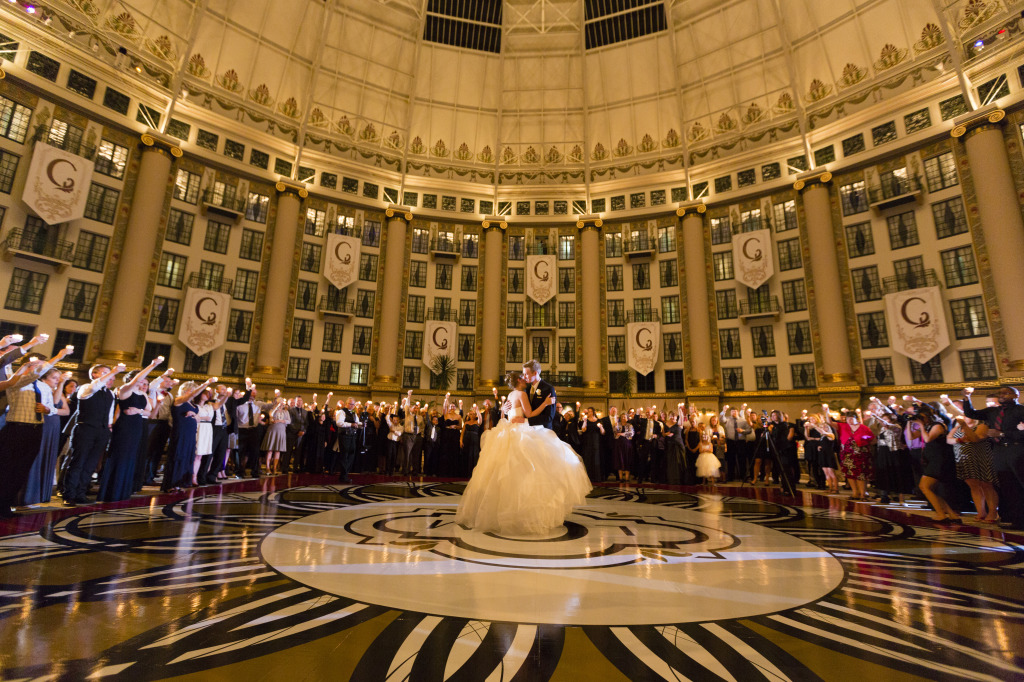 Later, to the couple's surprise,  Lauren's siblings serenaded them followed by a second "first dance" by their (incredibly talented) friend at midnight to start the second dance set.  From here guests danced until the wee hours of the morning with a new array of treats including childhood favorites reminiscent of ones from amusement parks and state fairs – yum! (I mean who doesn't want funnel cakes, french fries and burgers after midnight?!?) 😉

The dance floor was FULL the entire night due to an incredible band, fun atmosphere and a great group of people!  They were dancers!  It was really refreshing and fun to see the West Baden Springs Hotel Atrium, normally so known for it's opulent charm and quiet serenity, be so full of life and vivacious spirit!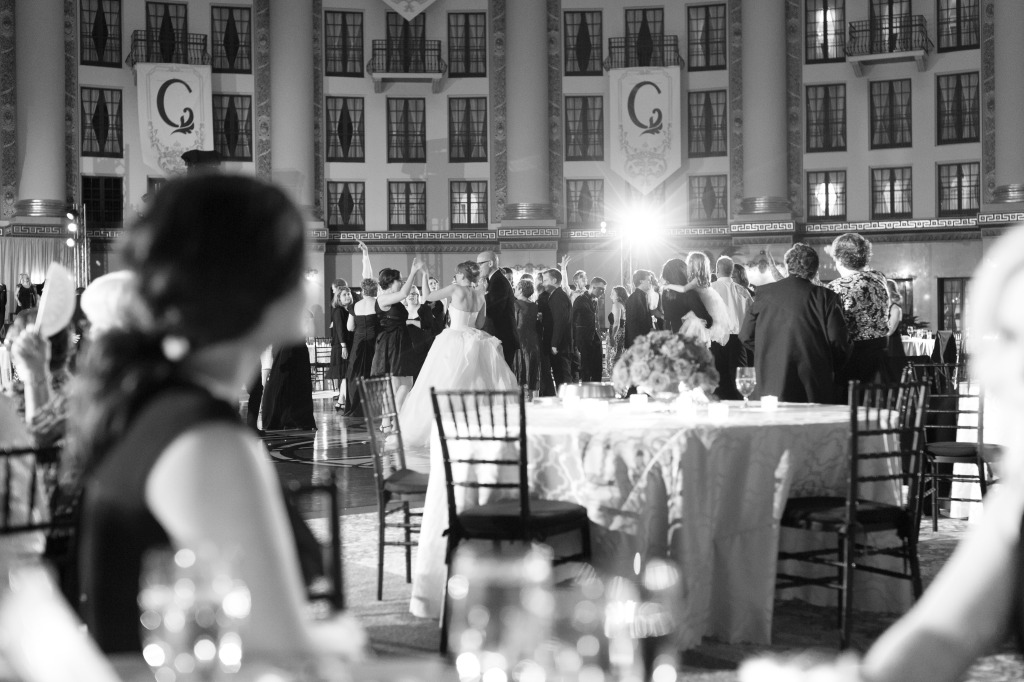 I adored working with the entire family!  They are so warm and welcoming and have always treated my entire family as if we've known them forever. Above all, they always respected every professional on the team's ideas with an open mind, and because of that, I think got a wedding beyond their wildest imagination!  I love when couples do that – when they know any planner and any professional will only put forward ideas to help make their wedding vision grow and expand. Lauren and Michael trusted their entire team and because of that, their entire team pushed the creative envelope.
Lauren and Michel – On behalf of your team, thank you for letting us be part of that team.  It was an honor to "cook" something up for you 😉  The love you showed during this moment of the rehearsal really shows the compassion and love you share for one another.  It was beautiful to witness this throughout the planning process and the weekend of your wedding.  (I'm glad Nate caught on film what we all saw throughout the planning.)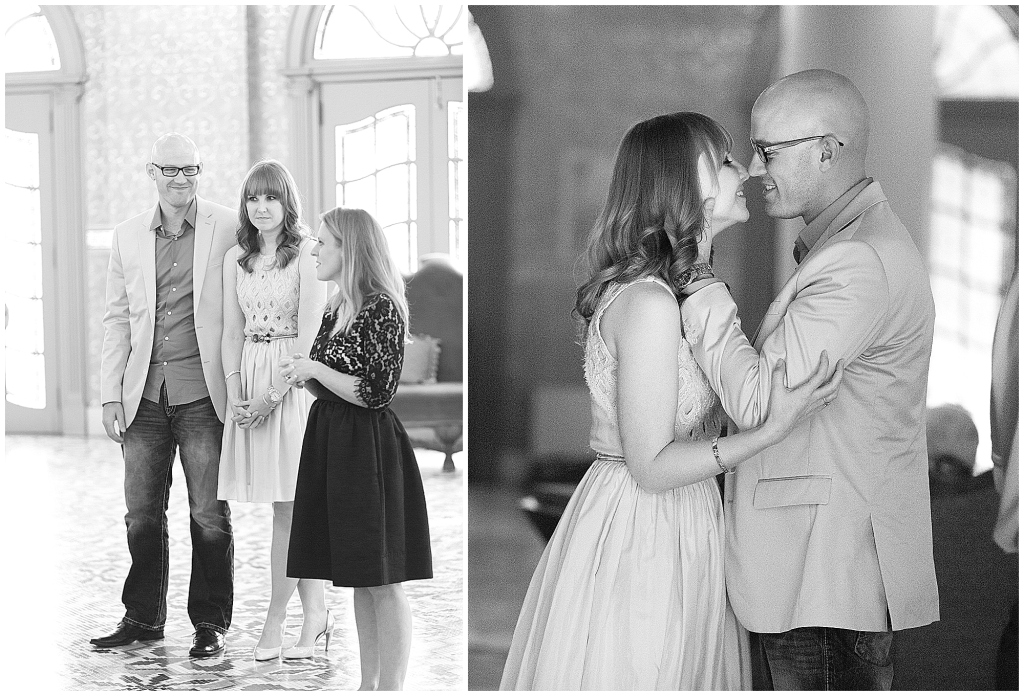 After telling her dad years earlier at Thanksgiving Dinner that she would be married at West Baden, Lauren always knew this day would come.  It was a privilege to help make her vision become a reality.  I hope this is everything she imagined and more.  It really was a labor of love for me as a planner to help this beautiful couple in one of my favorite locations – Mecca.  Now Lauren and Michael have a reason to call West Baden Mecca too.
Meci Beaucoup:  to Nathaniel Edmunds Photography for all of the above images and to Nothernlight Filmwork for the trailer video used in the blog above.  Also to; BMG, Calligraphy with TLC, Chicago Catz, French Lick Resort Floral Design, JW Salon, LGi, Makeup by Sparkle, pomp&polish, llc, TLW Entertainment, West Baden Springs Hotel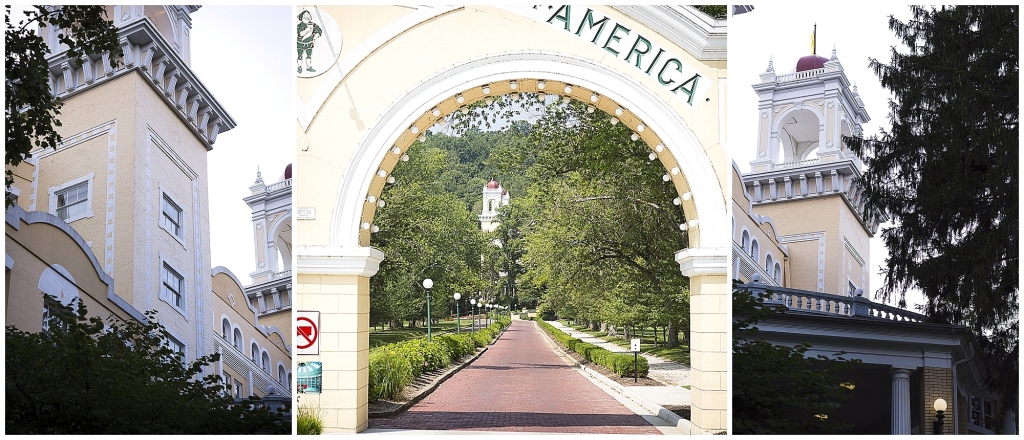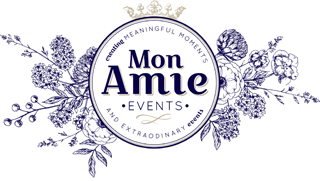 Copyright 2023 | Mon Amie Events Inc.