Wedding Highlight – Mead and Henry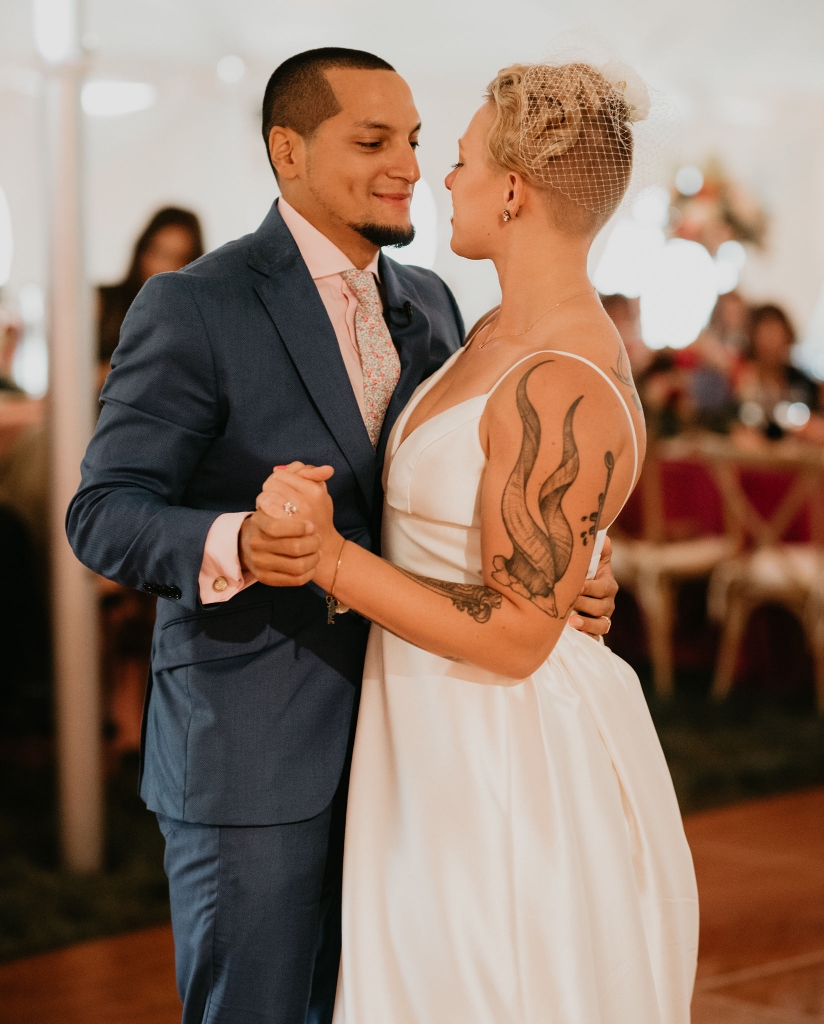 They say rain on your wedding day is good luck. Well after this wedding, I have to believe that. In the case of Mead and Henry, and their beautiful sweet, happy, tears, and their 8″ of record breaking rain (on their backyard wedding) I have no doubt they're in for a lifetime of good luck and laughter. Here's a few images from the day of the true warmth and love and… family… so much family LOVE captured. It was quite the emotional day…. and I was just honored to be part of the rain-soaked joy in all of it. xoxo
Guests entered the house and were immediately filled with the effervescent spirit and love of family. Mead's brothers greeted their guests surrounded by a bubbling display of balloons at the front door and welcomed guests to the home before escorting them to the backyard service.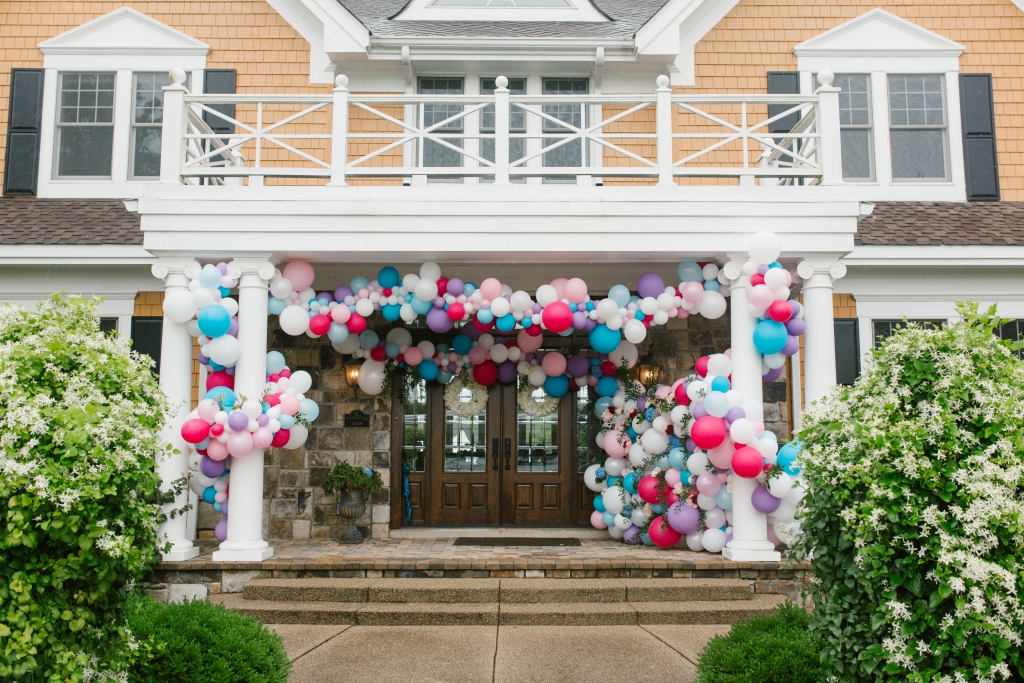 Mead and Henry's day's filled so many smiles and memories and undoubtedly will be a wedding that will forever fill my heart. They had truly my favorite ring bearer of all time – a lovable (and large) Bruce Wayne the Great Dane that made every visit I had to their home a treat.

The entire wedding was planned to be outside behind Mead's parent's home, and the brunch reception under a gauzy tent filled with colorful florals and lush textures. Hurricane Michael had other plans. (yes… a hurricane here in Indiana) I promised Mead if I had a 15 minute window of no rain I'd host her ceremony outside (vs under the brunch tent.) For 23 minutes the skies stopped and we slid in her ceremony… readings, songs and all. Her ceremony lasted more than 23 minutes, but I truly don't think Mead and Henry's guests cared. They were there to see these two enormously happy souls get married and the ceremony was filled with SO much joy and gladness that even the rain didn't make anyone go under the tent until it was time for the abundant meal.
Even everyone's favorite ring bearer stood with absolute devotion the entire service, only barking once – almost on cue.
Once inside the tent, the details of the tables were astonishing! On a day without sun, the tent seemed to be filled with sunlight and rainbows all because of the lighting and gardens of flowers.
Thank you so much for allowing me to be part of your lives and create this weekend for your family and friends. I love backyard weddings, I make no secret of that. Opening your home for a wedding is one of the most initiate things a couple can do, and being part of that is a huge honor. Thank you for your trust and your gracious spirit throughout the entire process. I loved weathering the storm together. Mark, Barb, Mead and Henry, you have my heart. …and Bruce Wayne… well, you there are no words. xoxox
Merci Beaucoup: to the team who for several days before this wedding stalked the radar with me as we watched the weather and crossed fingers and toes and prayed for the best. (which all worked out!) I can not thank you all Enough. Thank you to Cheyanna De Nicola Photography (and second shooter Amanda DeBusk) for the above images and Eyenamics. Also to: McNamara Flowers Greenwood. Rosemari, I am SO grateful for your kind referal to the family for this wedding! WOW what trust you placed in me. Finally to them tea. A Classic, Banzi Balloons, Empyrean, ESB, EventSource, Crystal Haffner, Flying Cupcake, Oliver's Twist,Seasalt & Cinnamon, Wow Factors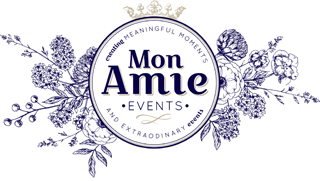 Copyright 2023 | Mon Amie Events Inc.