Wedding Highlight – Michele & Scott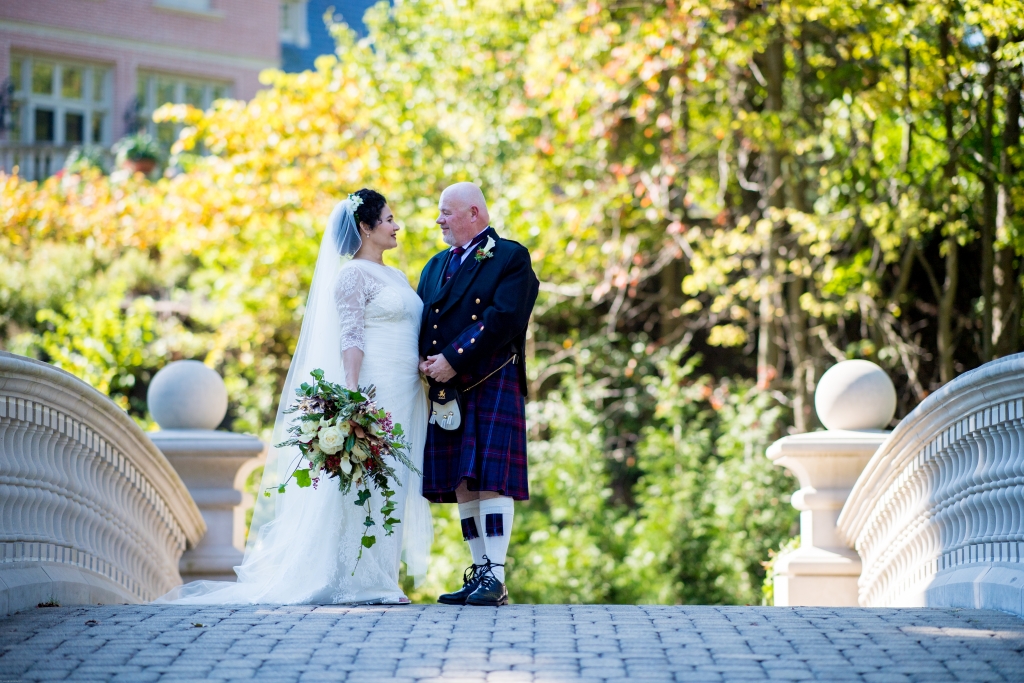 When families ask me to be part of their planning process, it's always an honor I take very seriously.  There truly is no greater gift then when someone from when within the event industry asks this of me.  It's honestly the greatest honor. When Michele and Scott approached me and said, "what are you doing next October?" I was overjoyed!  (…and intimated!) 😉  I knew their day would be filled with fantastic ideas, and an amazing guest list of friends, colleagues and our industry elite.  It was — all of it was!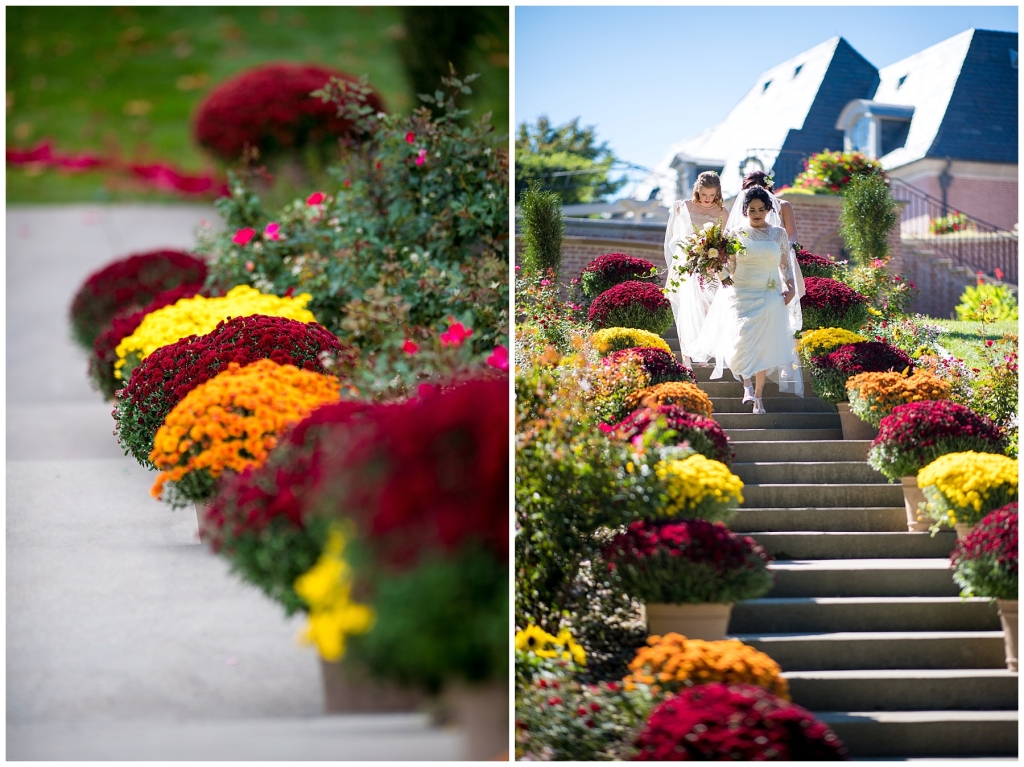 Michele and Scott envisioned a weekend working with their colleagues and professional friends from years of their own event experience.  They sent over photographs  inspired around a European castle rich food, color and history to help stimulate their professional team which consisted of:
3 top  notch florists, a graphic design maven, 7 different entertainment acts, hair / makeup / massage therapists, 2 rental companies, 4 different transportation /valet logistical details, photo and video ninjas, an extraordinary venue with in house catering (food comaaaaa) and oh… lest not forget, a pretty snazzy av and decor company  all pouring their hearts into a night for this gracious couple that has been so fantastic to all of us over the years.  
All of these professionals took these photos and inspirations and just ran with it.  Michele and Scott (busy with their own company's events) let us create an extraordinary evening for the senses.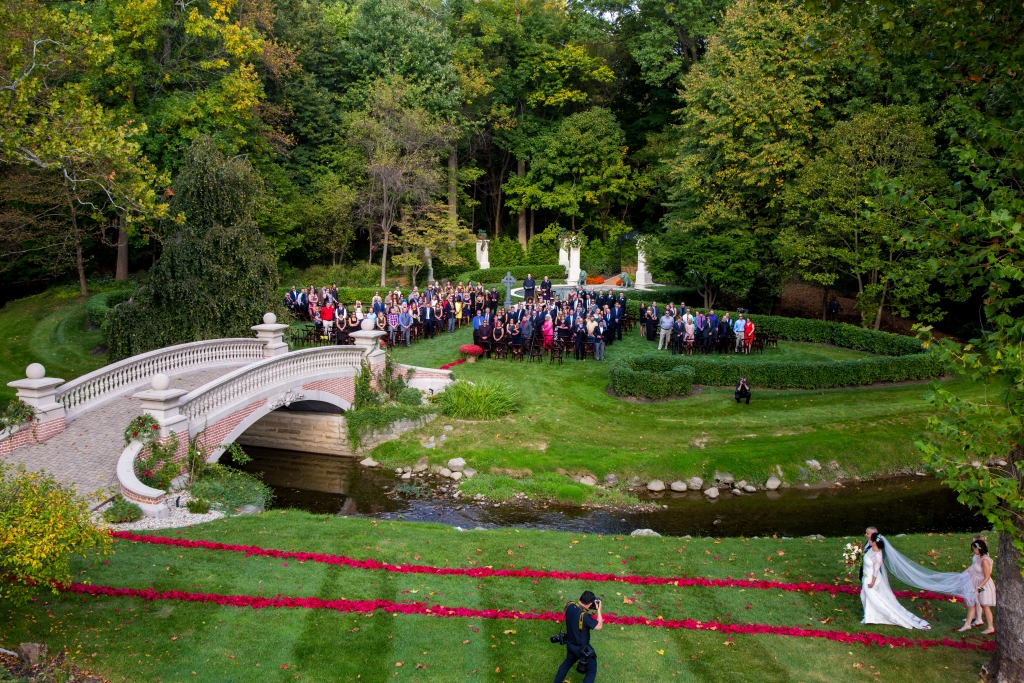 Michele wanted guests to be welcomed to the Lucas Estate and immediately be whisked away to a European Castle.  Upon arrival lush gardens of fall florals and rich textures greeted guests.  Small embossed leather bound programs were given to guests letting them know the evening's details. One guest looked through her program and noted "It's like a little Bible!"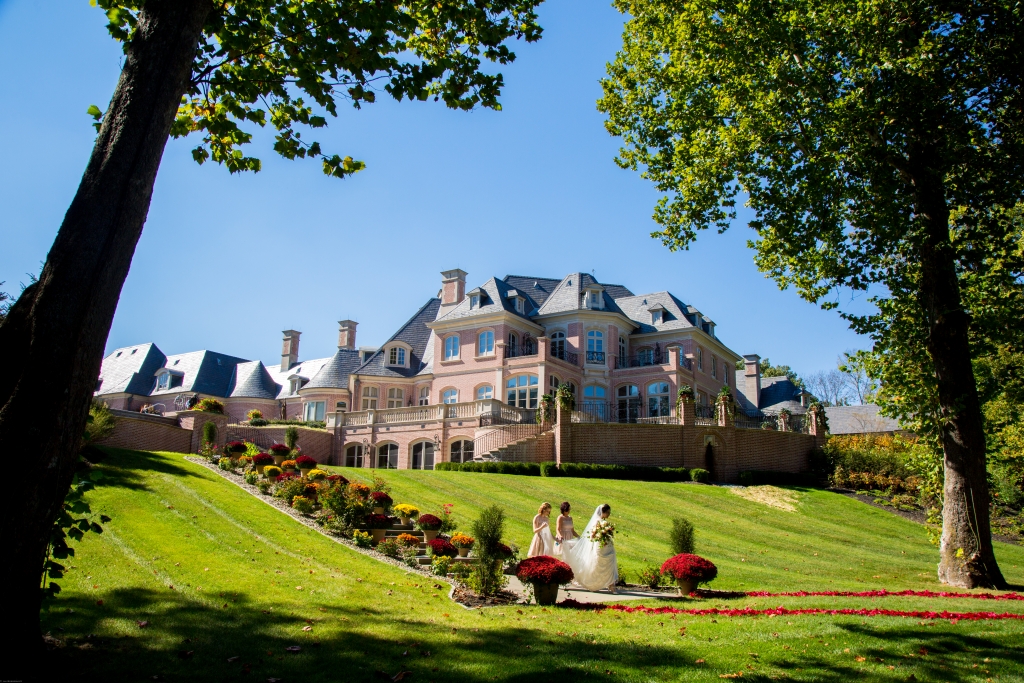 Guests then meandered through the Estate's gardens to the the ceremony location.  Once there, they were treated to a service infused with several musical acts.  Michele actually snuck out of her hiding spot (away from guests' view) before the ceremony to listen to the harp and singers so she could "hear the angels."  Following the bridal party, Scott, in his traditional Scottish kilt, premiered with a group of bag pipers, escorted by his sister.  Michele, escorted by her brother, actually waved to guests as she first appeared from the estate's Florida room.  It was so heart warming and enchanting.  To see such joy on her face was adorable!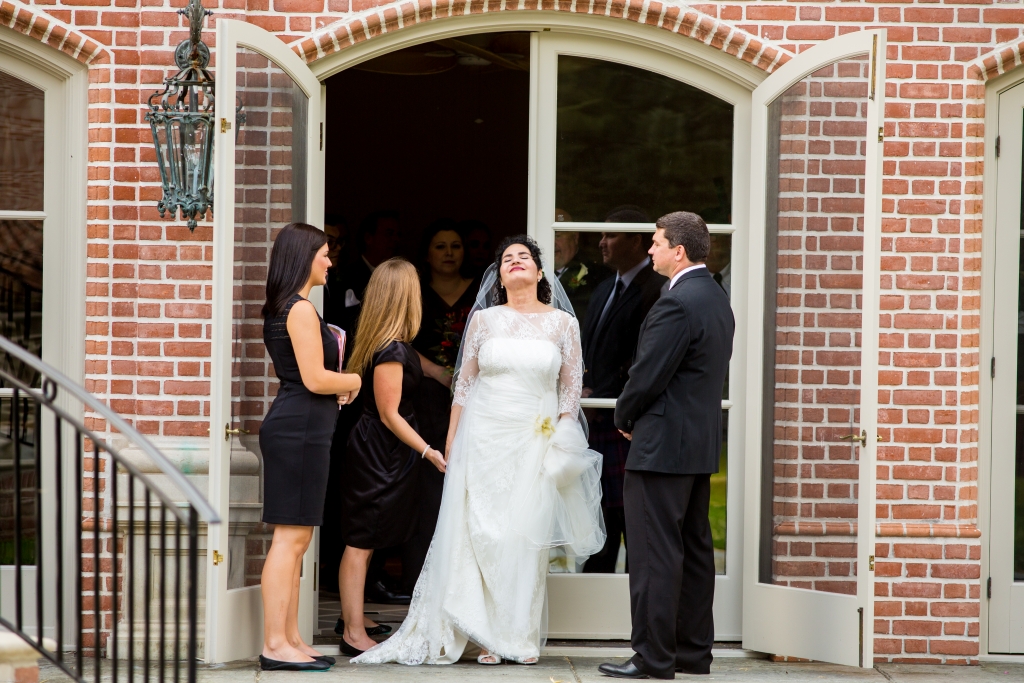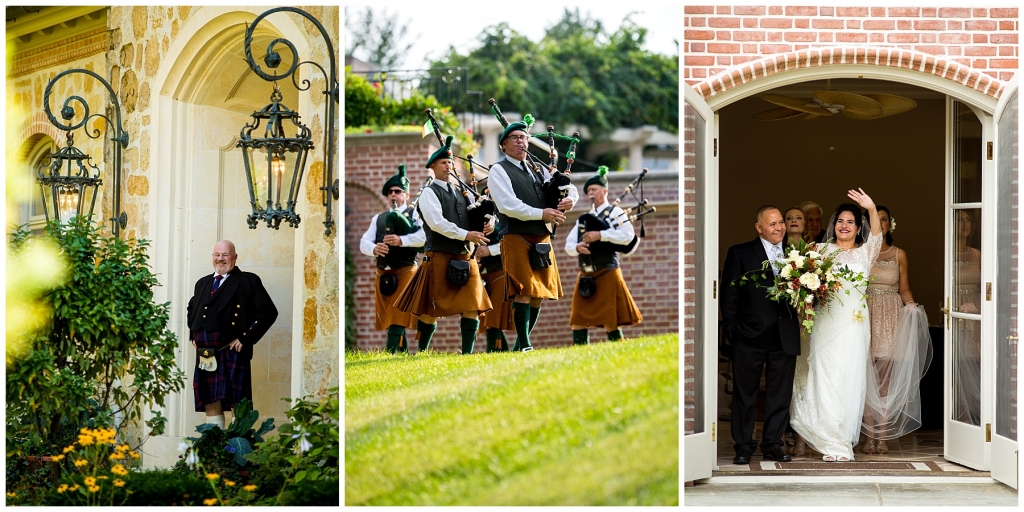 The ceremony was a beautiful mix of traditions and religions presided over by a friend, and minister colleague.  The joy and laughter throughout was contagious!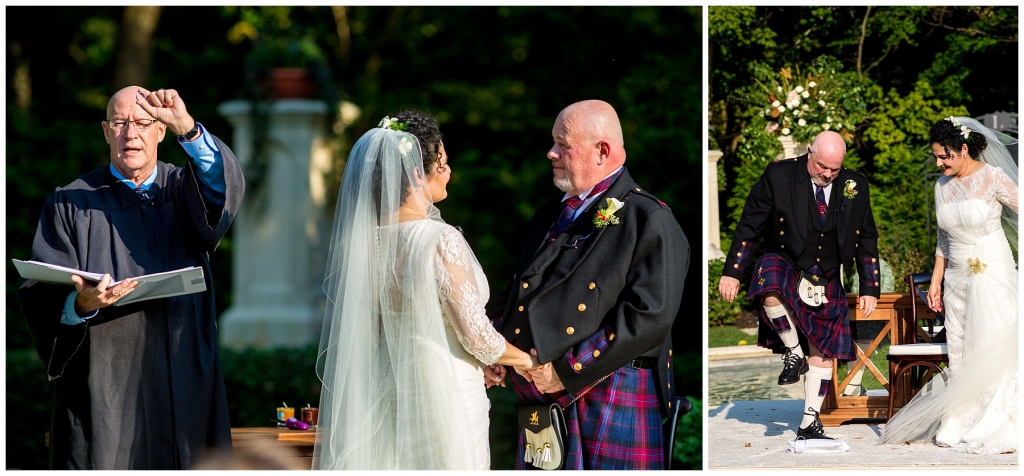 Following the service, the bagpipers led guests to the dining area.  Here Michele's brother-in-law played acoustic guitar and welcomed guests to the spectacular al fresco dinner space.  The tables were abundant and lush with fragrance and texture.  Rosemary, artichokes, roses, protea,  autumn leaves and thistle all created the centerpieces which paired with cranberry napkins and patterned charger plates.  All of this texture work together in collaboration to create an opulent space for dining.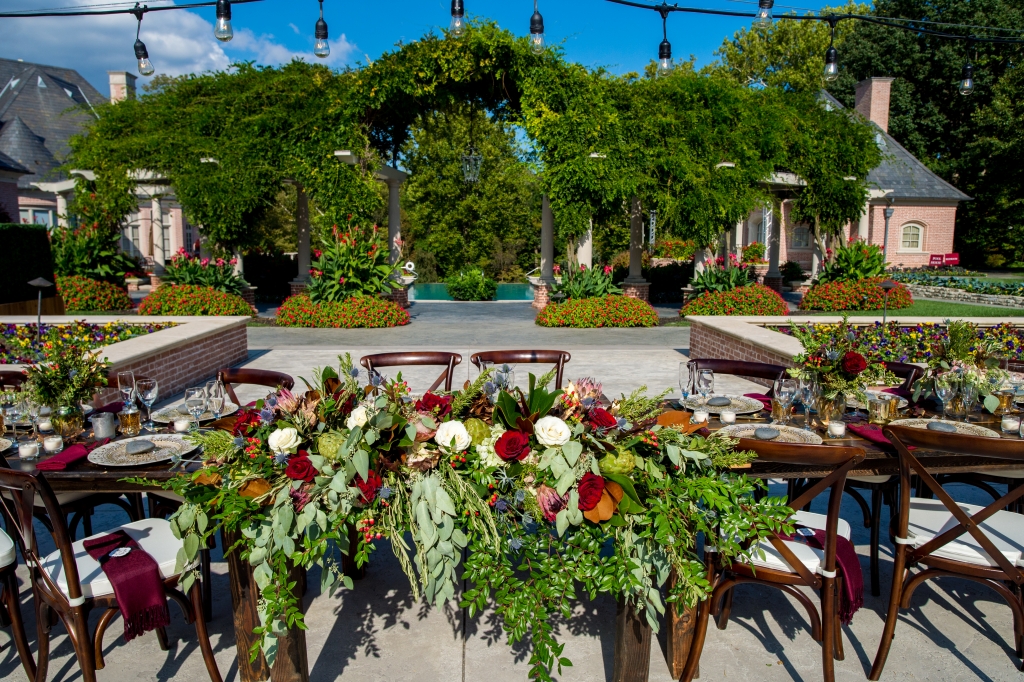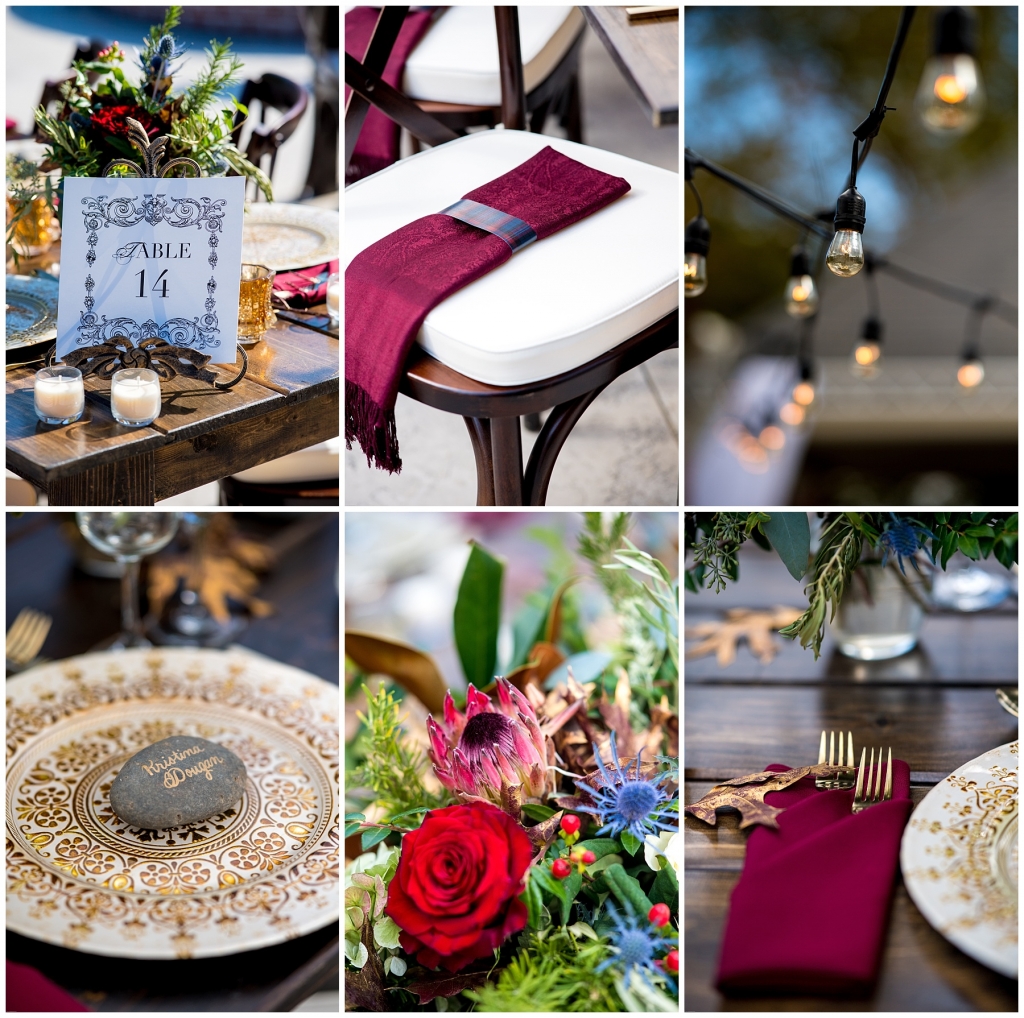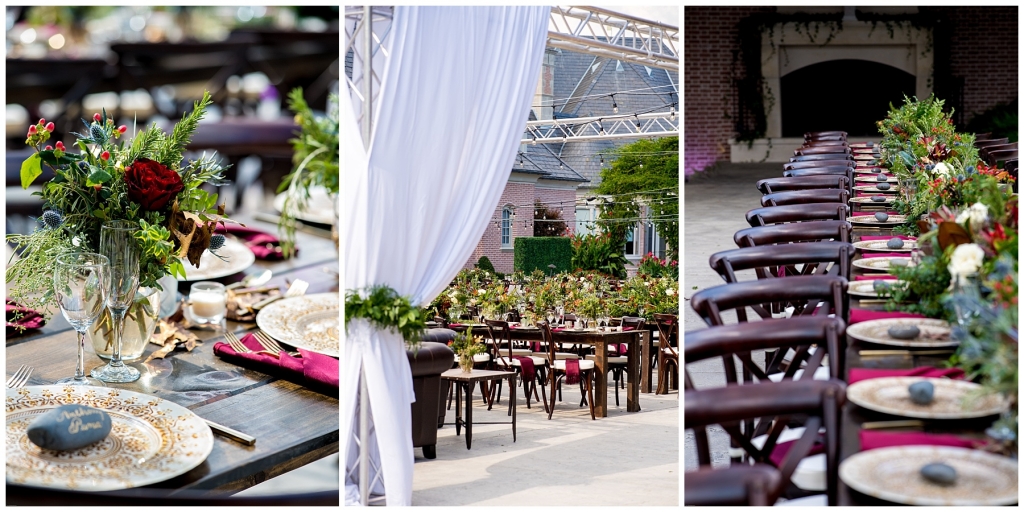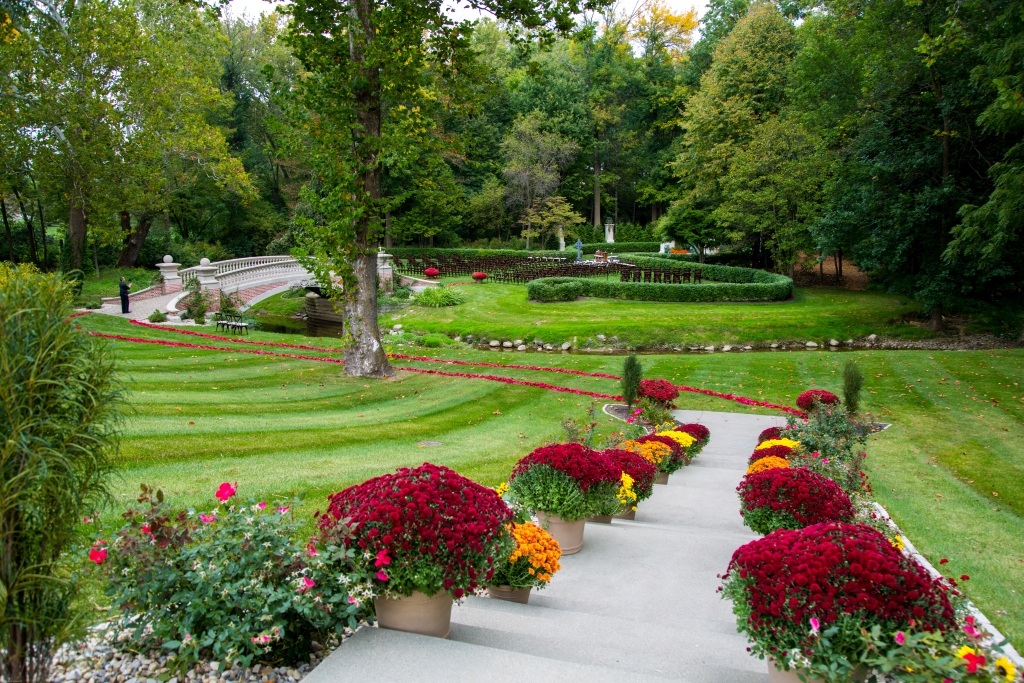 The menu consisted of several food stations reflecting their heritages.  To be candid, it was gluttonous.  🙂  The food stations last for several hours and consisted of whole pig, lamb, filet, oysters, a raw bar, grilled vegetables, miniature desserts and barista station.  The culinary team created much of their menu specifically for Michele and Scott.  That's one of the things that makes this location so special, they do this for each of their couples.  Lucas creates a custom and couture experience and it doesn't go unnoticed.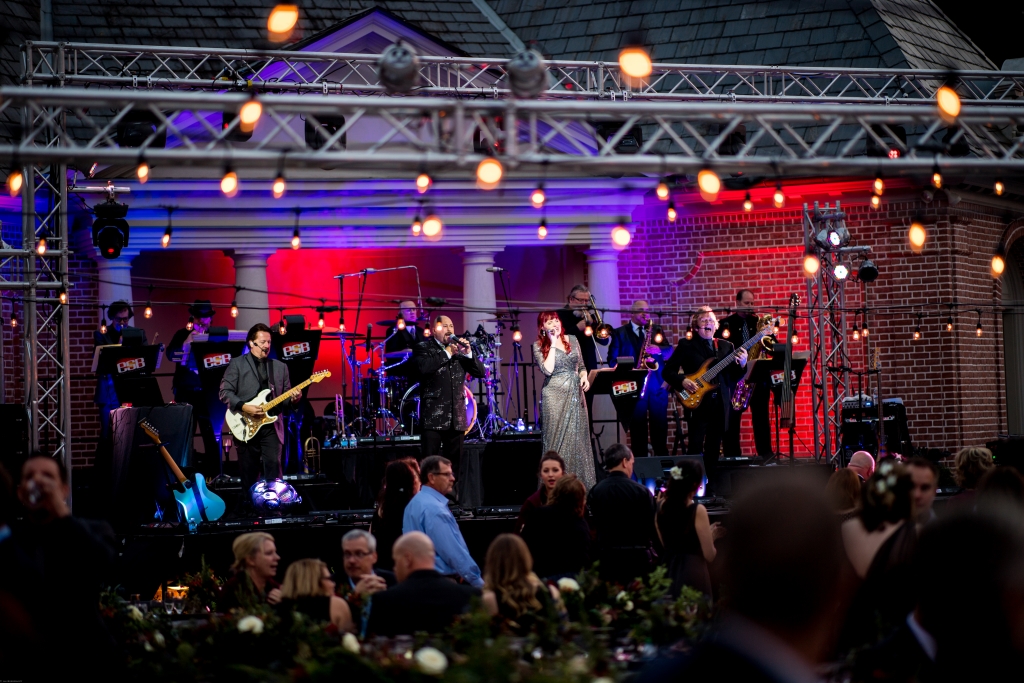 Following dinner a band, 2 djs and acoustic singers all performed throughout the evening.  The dance floor was packed all night.  (Led by Michele, who it should be noted, never left the dance floor.)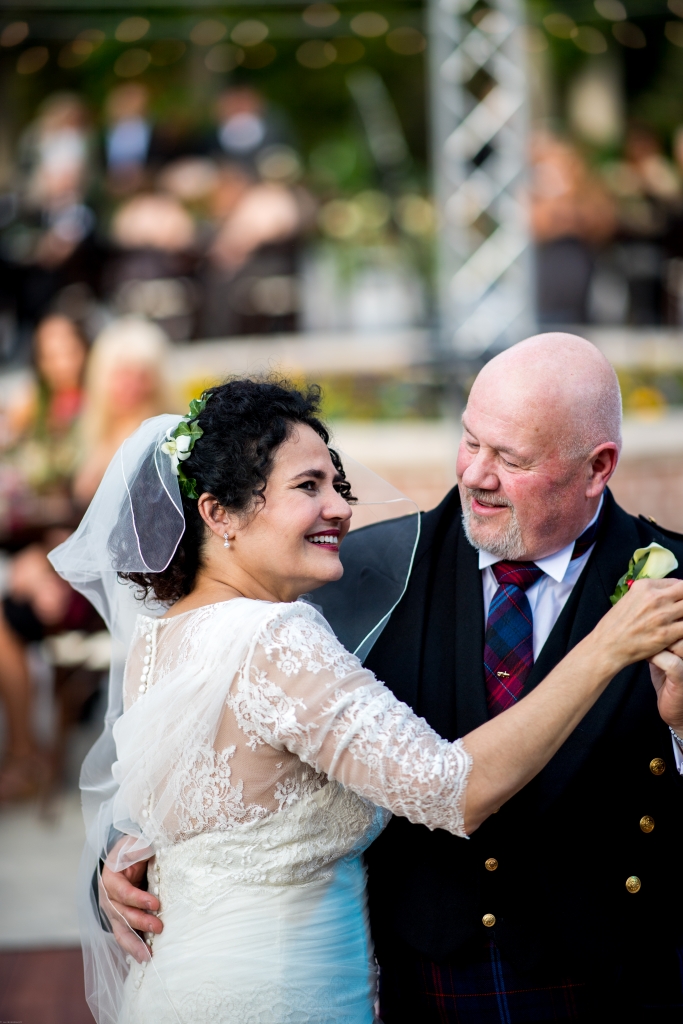 The dancefloor was filled with family, friends, wedding professionals (and if you're getting married in the next year, or a newlywed, you're sure to spot a familiar face from your own wedding professional team because of the 250 guests, over 200 were from the event industry)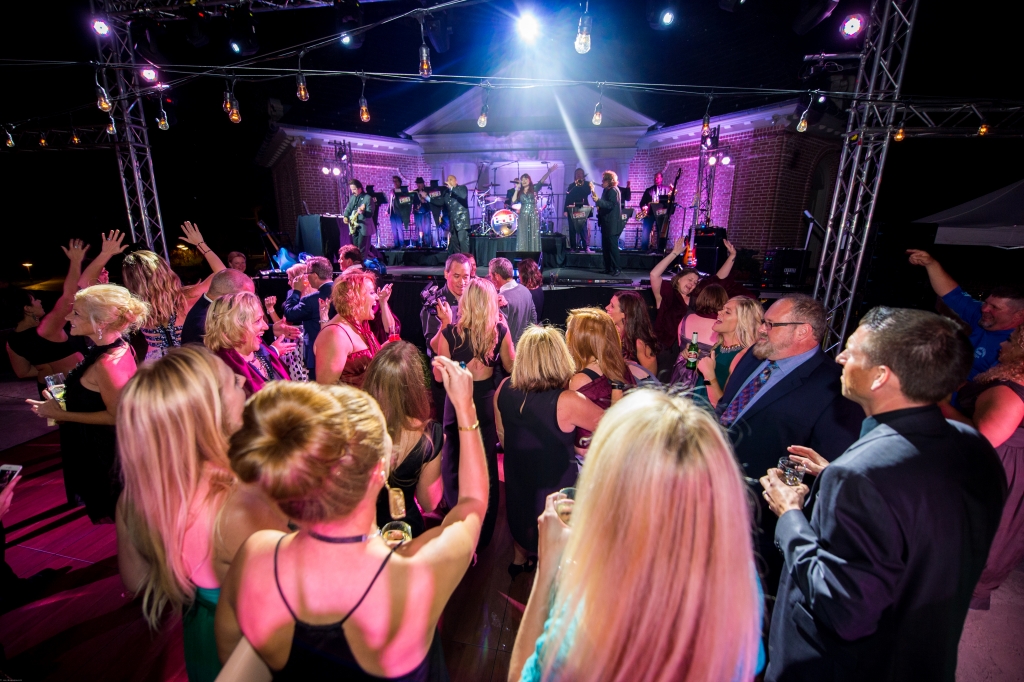 It was an evening filled with vibrancy, joy and a very magical bouquet toss!  (Michele's toss bouquet was made of several bouquets so when she tossed it in the air, it separated into nosegays so several friends could catch the bouquet and join in the revelry as the ribbons fluttered onto the dancefloor.)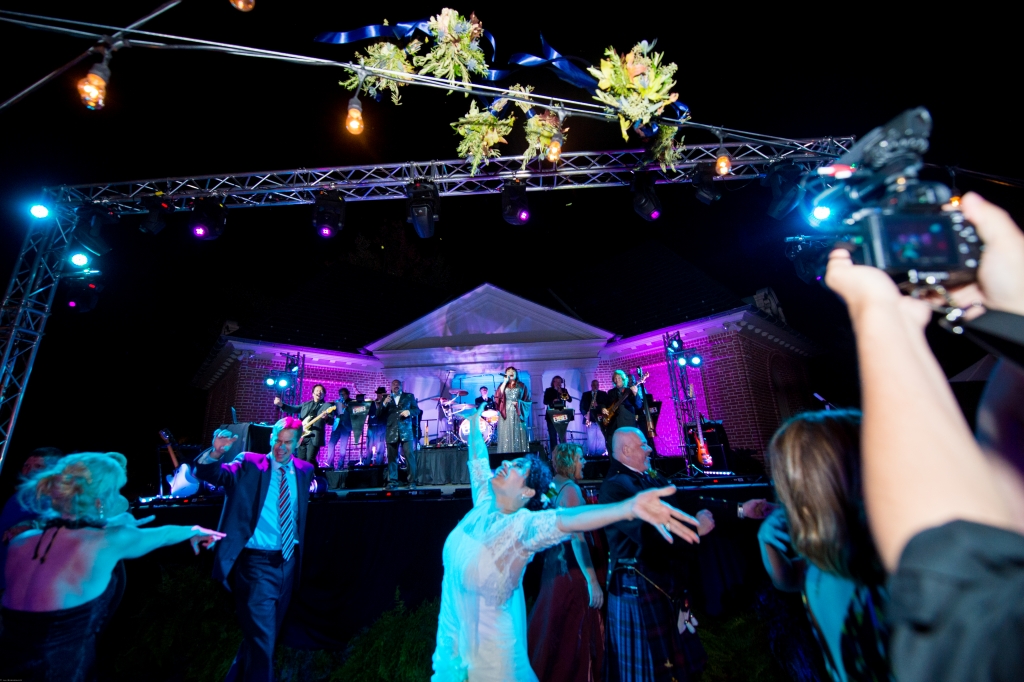 As nightfall came over the estate the house was lit to perfection and guests went into an afterparty in the Sports Pavilion.  Here another DJ (and more food!) continued the party until the wee hours of the morning!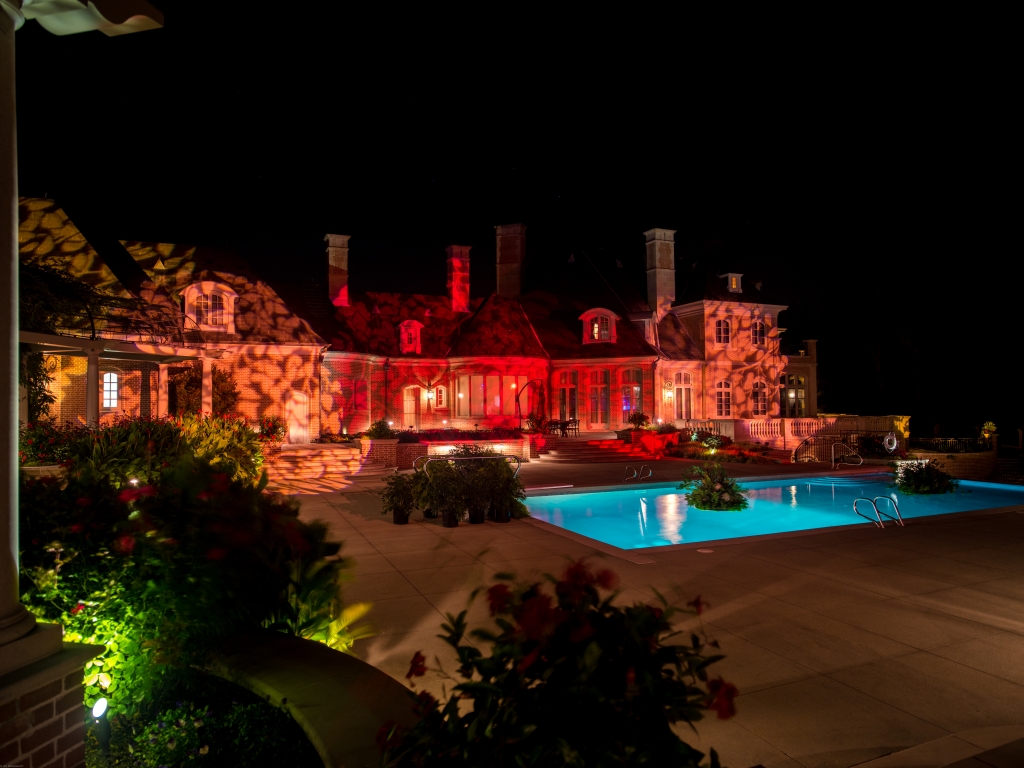 Creating all of this magic was truly an honor.  It was very special wedding to create.  Ensuring the guests' taste-buds were  stimulated with flavors from around the world was so much fun!  It was thrilling to help design the aromatic centerpieces laden with various aromas and tablescapes with decadent textures. (Michele cried when she saw her preview of the designs — that's what we love in our jobs.) It was very humbling to be part of such a special team.  Michele and Scott wanted their "friendors" for be their professional team. Leading this amazing group of people was such a treat, because it was a labor of love for all of us.  Michele and Scott are very gracious and giving and we all just truly wanted to give back to them.  It truly was each of our wedding gift to them.  Best Wishes Michele and Scott – with all my love.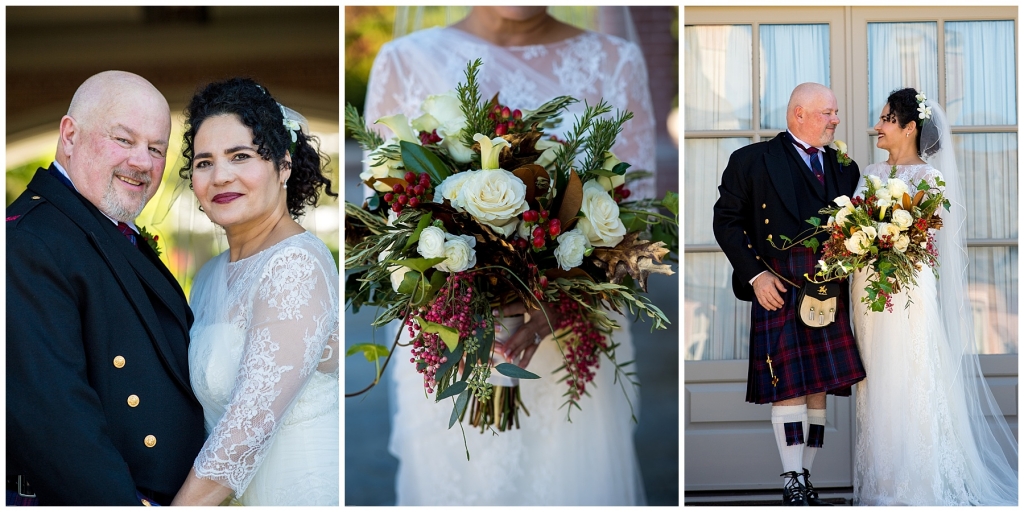 Merci to Ian Borgerhoff Photography for capturing these images and these moments for Michele and Scott! Also to: A Classic, Calligraphy with TLC, Elizabeth Aldridge Clark, Endless Summer Band, Event Source, DJ Gabby Love, Highland Pipers, IndyVisual, JP Parker, Jan Aldridge Clark, LaDolce Salon, Lucas Estate, Marie Gabriel Couture, McNamara Flowers, Party Time Sound, Pomp&Polish, Rev. Marty Moran, Royal Creations, TLW Entertainment …and of course…  😉 Evans Audio Visual / Wow Factors xoxo
❤
❤
❤

To see an "instant replay" of the wedding – click here:  Michele and Scott Wedding Instant Rewind Wedding Trailer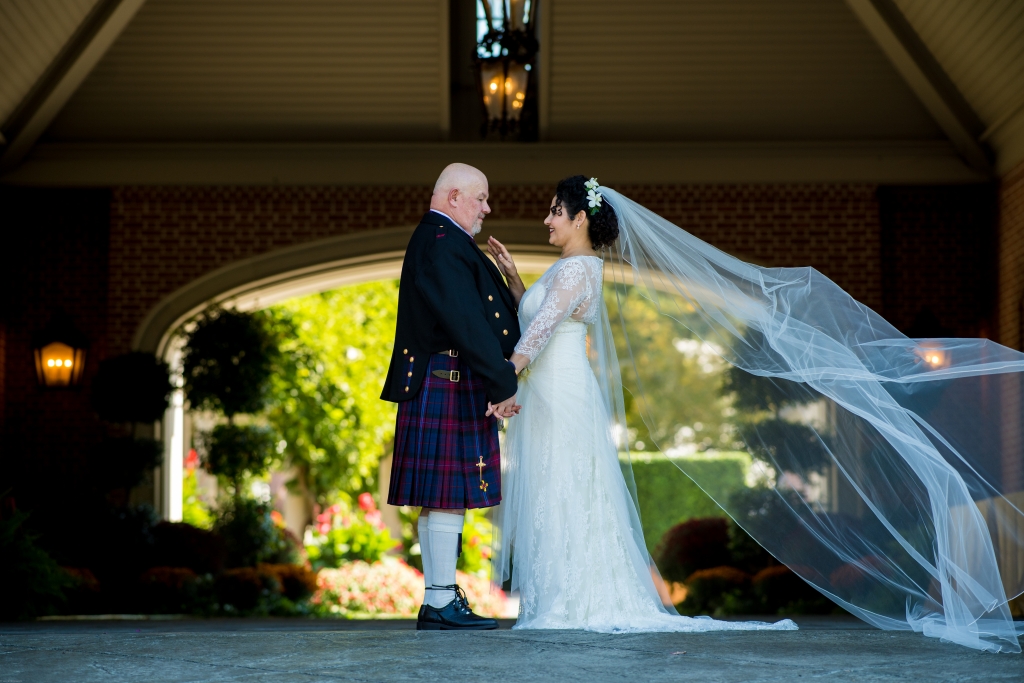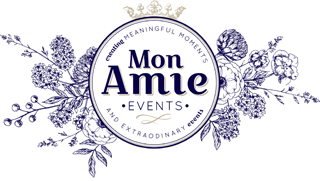 Copyright 2023 | Mon Amie Events Inc.