Wedding Highlight – Moira and Randy
The rich decadence of Moira and Randy's wedding day was such a delight.  The entire professional team loved this beautiful family and wanted everything to be beyond their wildest expectations for them.  Randy wanted to get married in his childhood church, Sacred Heart, and Moira wanted their guests to indulge in a lush regal celebration.  Mission accomplished.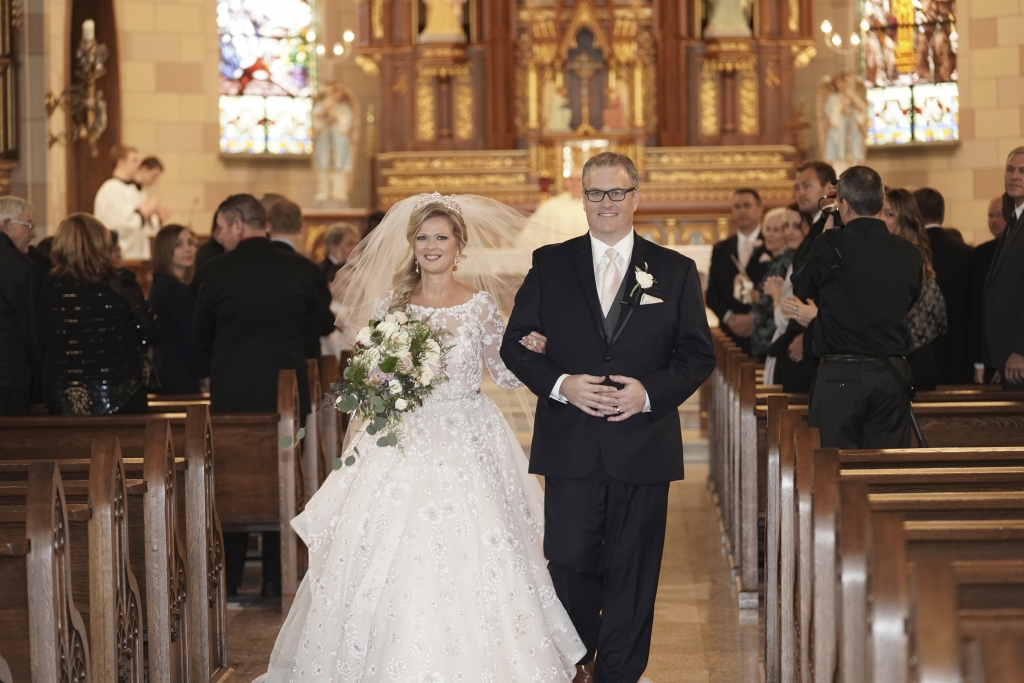 Moira and her ladies wore blush gowns that gave a hint to the impending spring season, but acknowledged the chill still in winter's air.  The romantic florals the bridal party carried had the same aura, "is it winter, is it spring?" and it worked so beautifully with their gowns and the crisp day.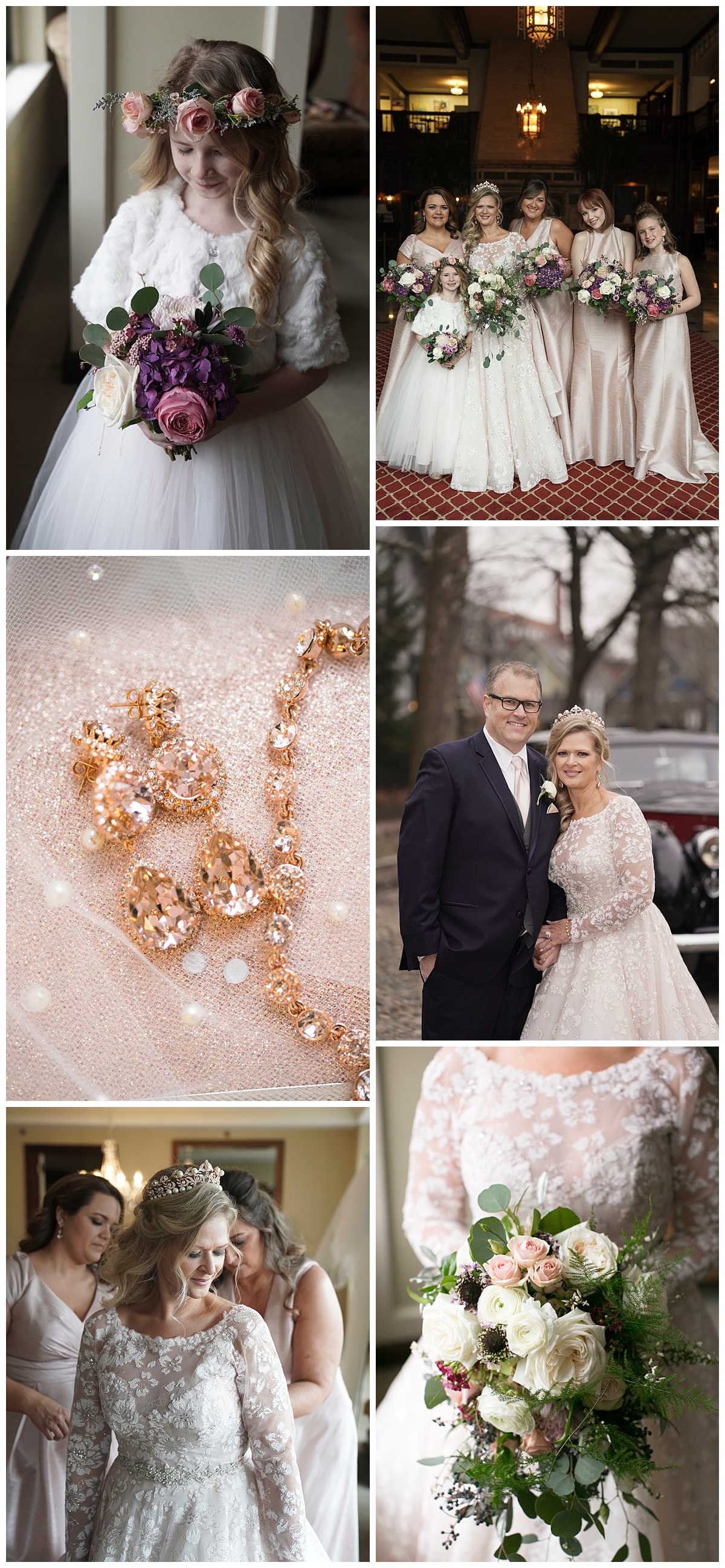 Following the Nuptial Mass family and friends gathered at the Columbia Club for a regal dinner.  The couple wanted the space to be filled with lush color reminiscent of a bygone era.  The dinner tables were laden with china, tableware and candles.  The centerpieces were fragrant bowls and garlands of fruit. The velvet linens and china chargers made guests sit and relish in a dining experience from another century.  "The Queen," "Downton Abby," "it looks like something from a Dutch Masters painting," could all be heard whispered from guests' lips.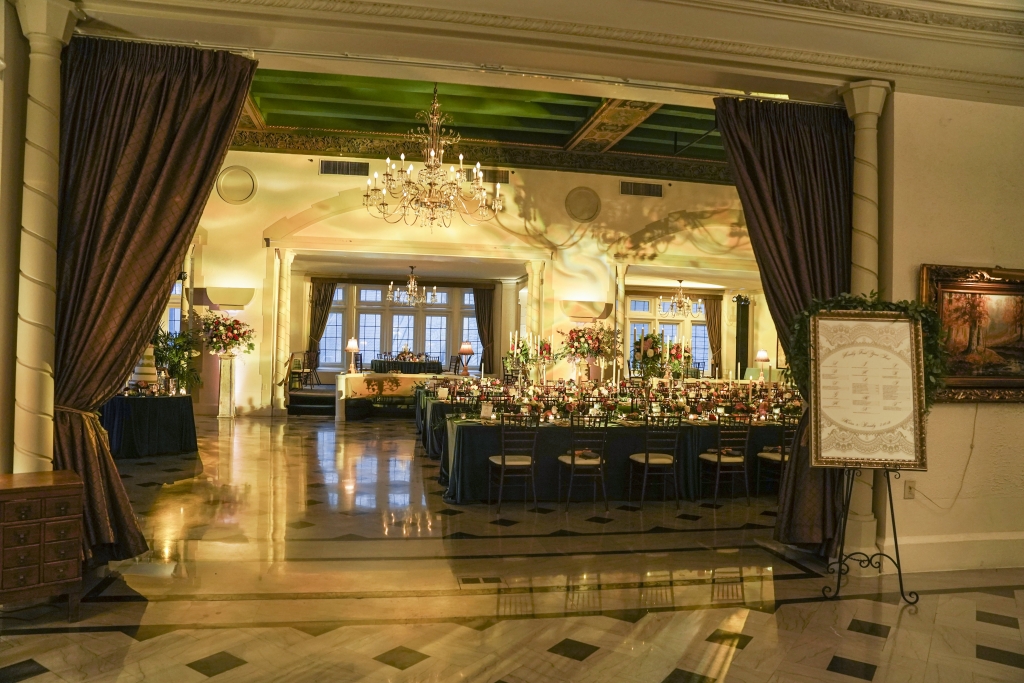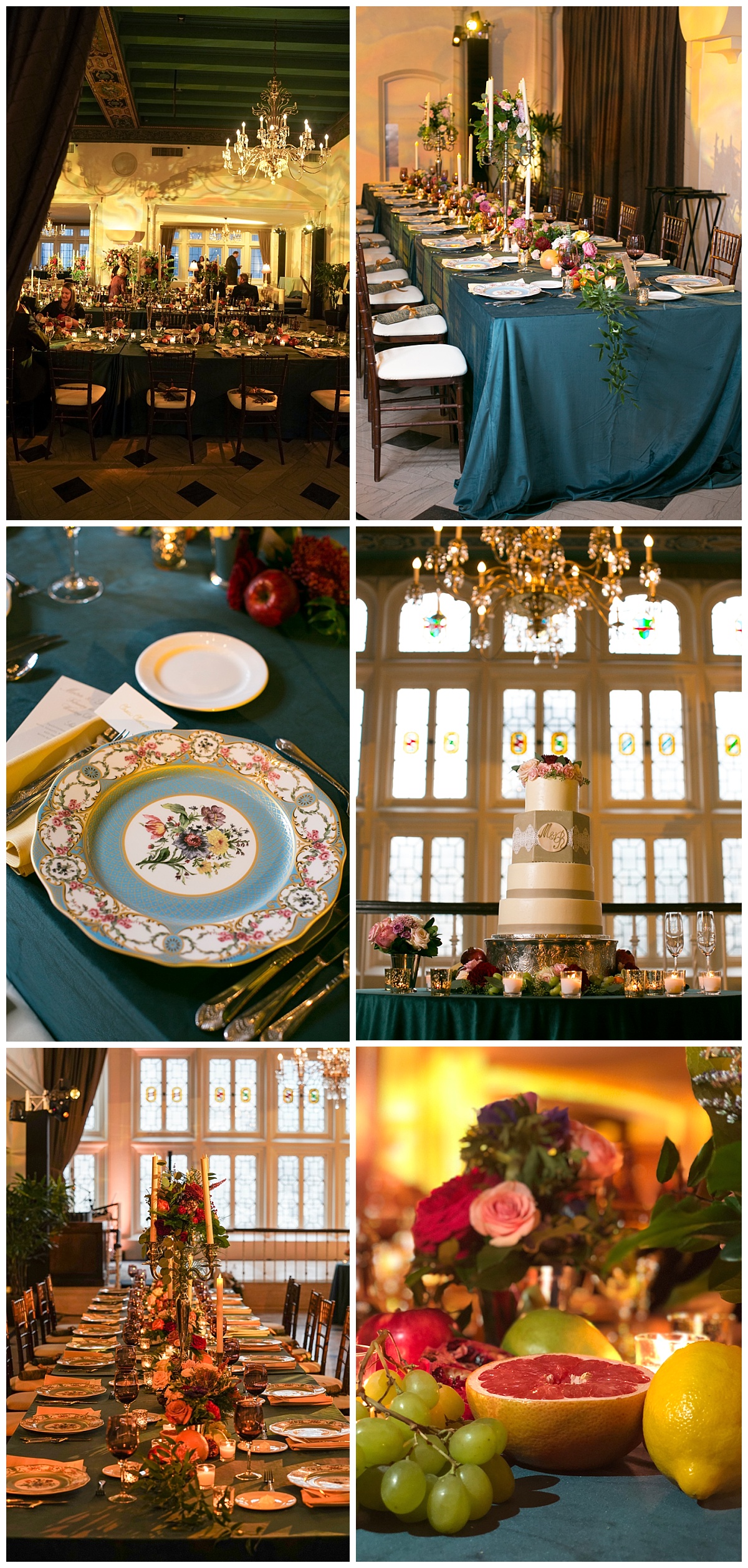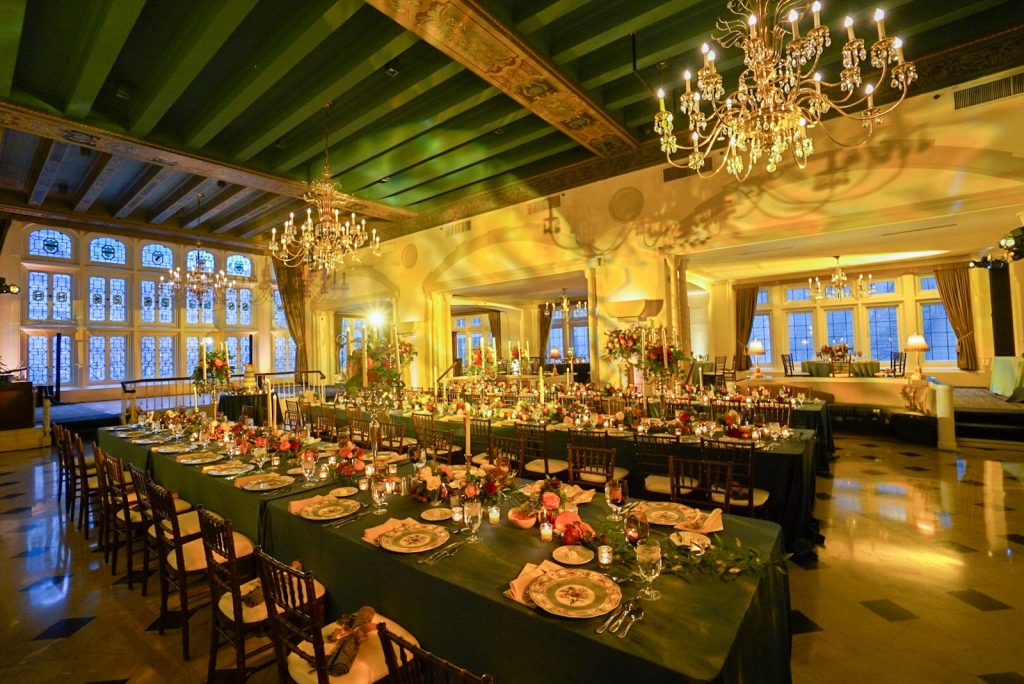 The warmth of the space and the charm of the long tables, allowed guests to relish in conversation (and yes… eat some of the centerpieces) 😉
Moira and Randy and their family were such a wonderful couple to help design this day for.  Moira initially gave dark and moody colors for her wedding flower inspiration, and given the time of year for her wedding, and the evening she wanted to present her friends and family, this seemed like a natural translation.  It was so much fun helping her find her way here. When she and Randy walked into the space for the first time to see what her wedding team had created for her (our gift to her) it was such a thrill, these two truly have my heart.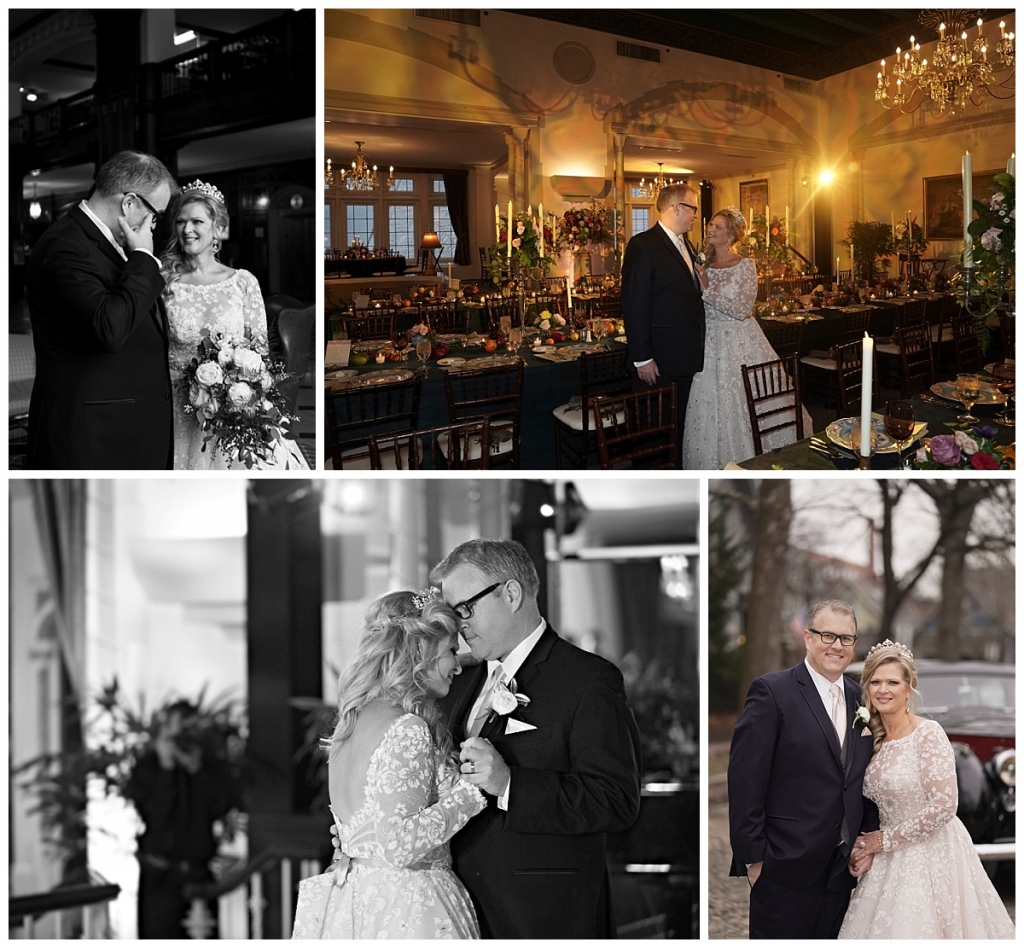 Merci Beaucoup:  to Jennifer Driscoll Photography for the above images.  Also to: Antique Limo, BBJ Linen, Classic Cakes, Columbia Club, Evans Audio Visual, Empty Vase,  EventSource, Events by Design, IndyVisual, Jim Cerone, Marie Gabriel Couture, Sacred Heart, Salon 1|4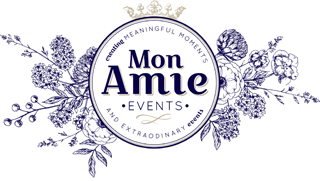 Copyright 2023 | Mon Amie Events Inc.