Wedding Highlight – Shelby and Brian
Shelby and Brian are two people you meet and you know will be your friends for life.  They are warm, engaging, smart and funny.  So are their families.  Shelby's mom has a saying,
"Beauty is as beauty does."  Her entire family is beautiful – inside and out.  Her new son-in-law is as well — and frankly, so are his amazing parents.  They hosted the wedding of Brian and Shelby without a second of hesitation at their home and are among the most hospitable people I have ever met!
Their hideaway in Nashville, Indiana is called Serenity Lake Lodge.  Serenity says it all.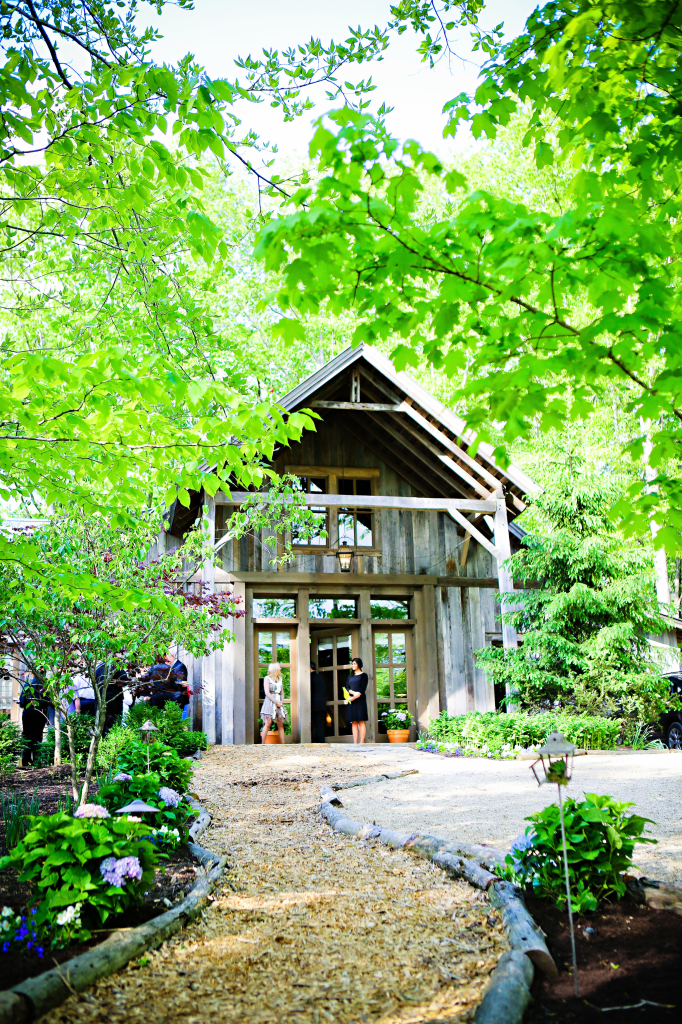 The rolling hills of Brown County welcomed the guests for Shelby and Brian's spring wedding with their lush green trees.  At the top of the hill stood the stately "barn" lovingly designed by Brian's father, Gary to host their guests.  Brian and Shelby wanted a warm, rustic and intimate celebration filled with family and laughter and they achieved it all!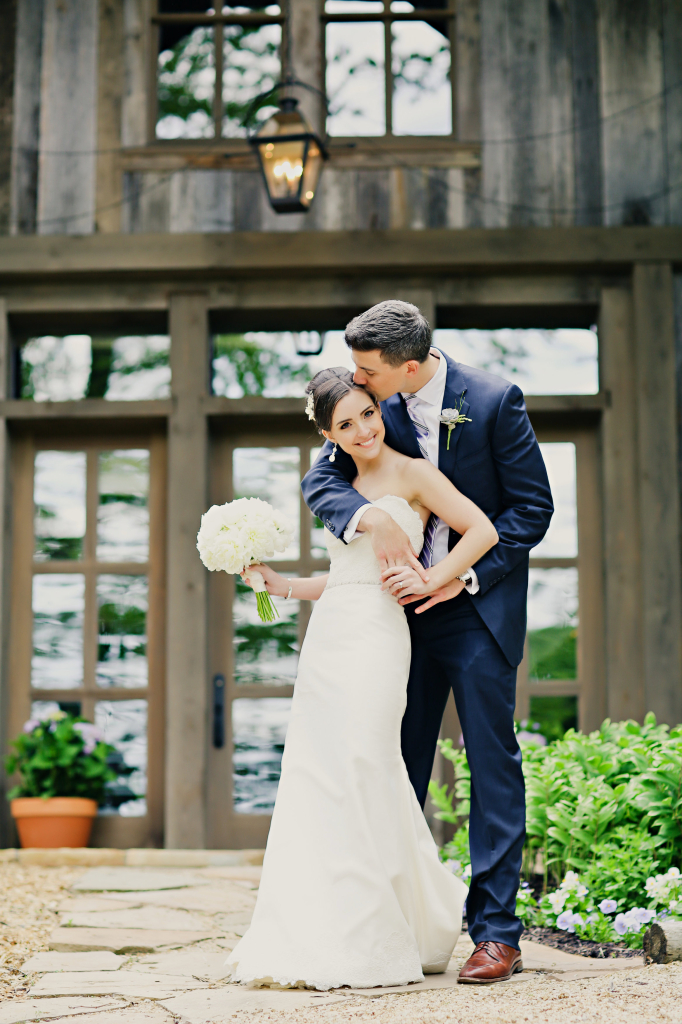 Shelby looked stunning and wore a really beautiful hairpiece that her sisters had each worn.  I hope her darling niece will continue the tradition another generation.   Brian in his Navy suit and his ever present glass of Scotch looked stately and regal.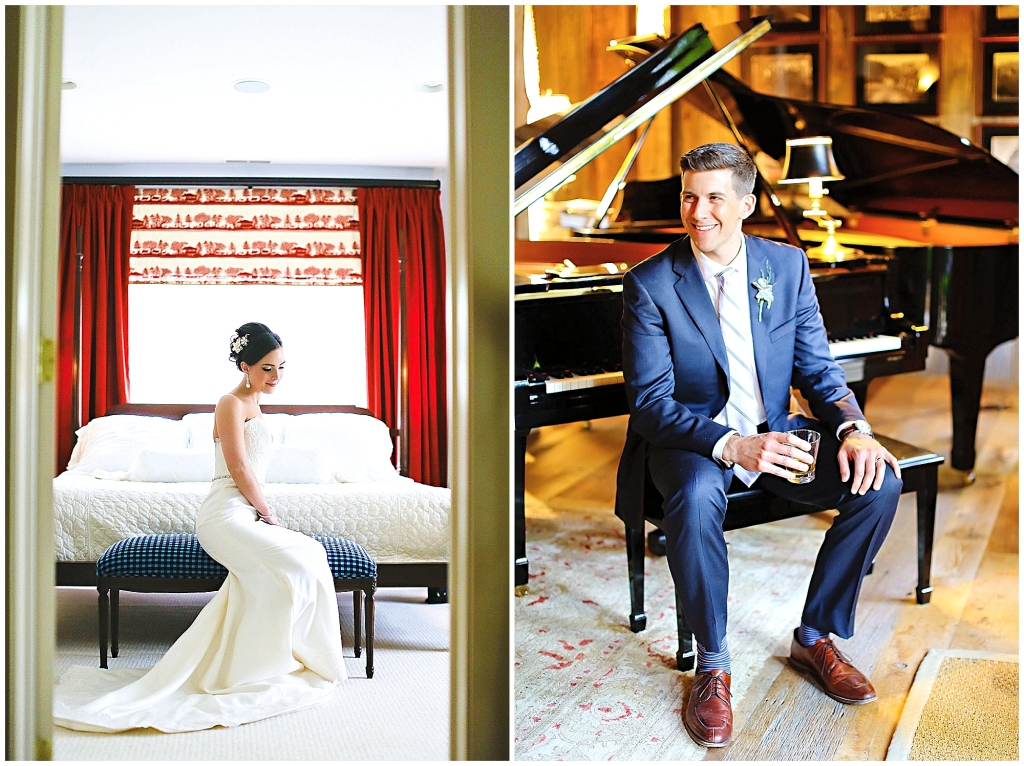 The families greeted their guests before the ceremony on the patio of the barn and the bocce court which for the evening was filled with chairs and seating covered in lighting to allow guests an amazing view of the countryside. Brian's mom beloved "Marie Antoinette" – a 200 year old French statue brought over from Europe was even dolled up for the occasion.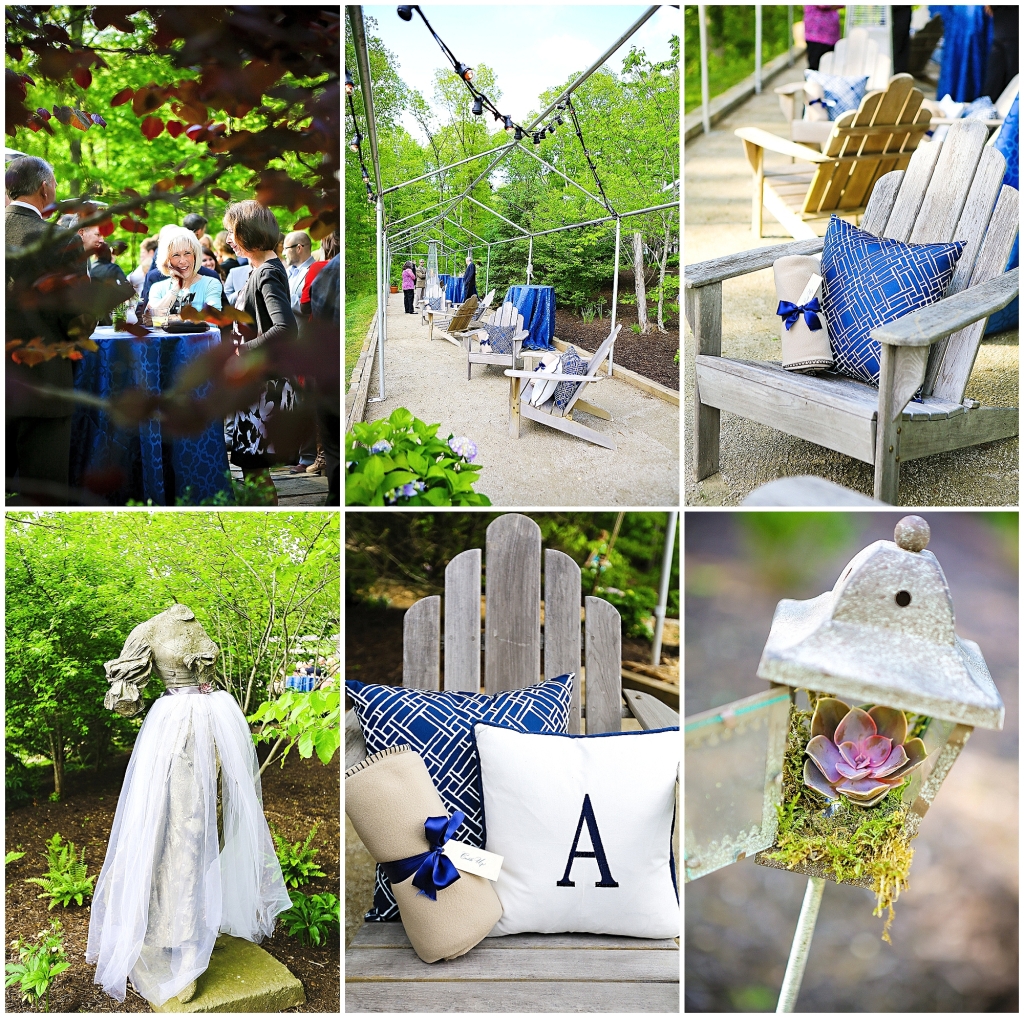 Guests were able to get their first glimpse of the barn for the ceremony were in awe of the size and grandeur of the handsome lodge.  Strong and rustic, yet refined and romantic, the lodge was a perfect host for the nuptials.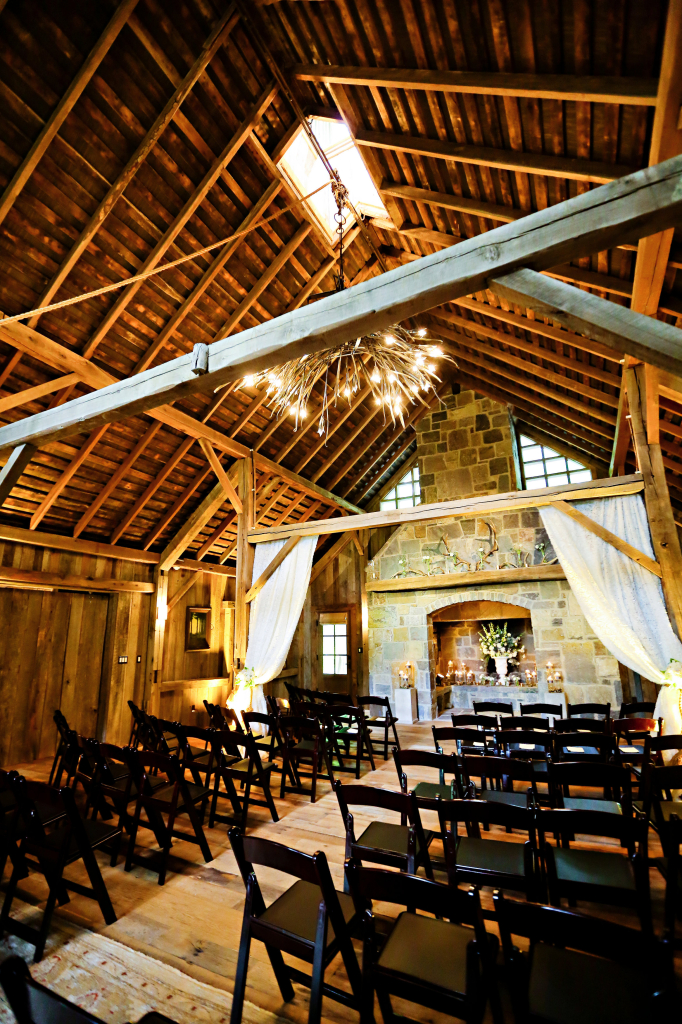 Brian's proposal was at the courthouse in Brown County because he wanted a location that could "stand the test of time."  Admittedly, I think the location for their ceremony does exactly the same!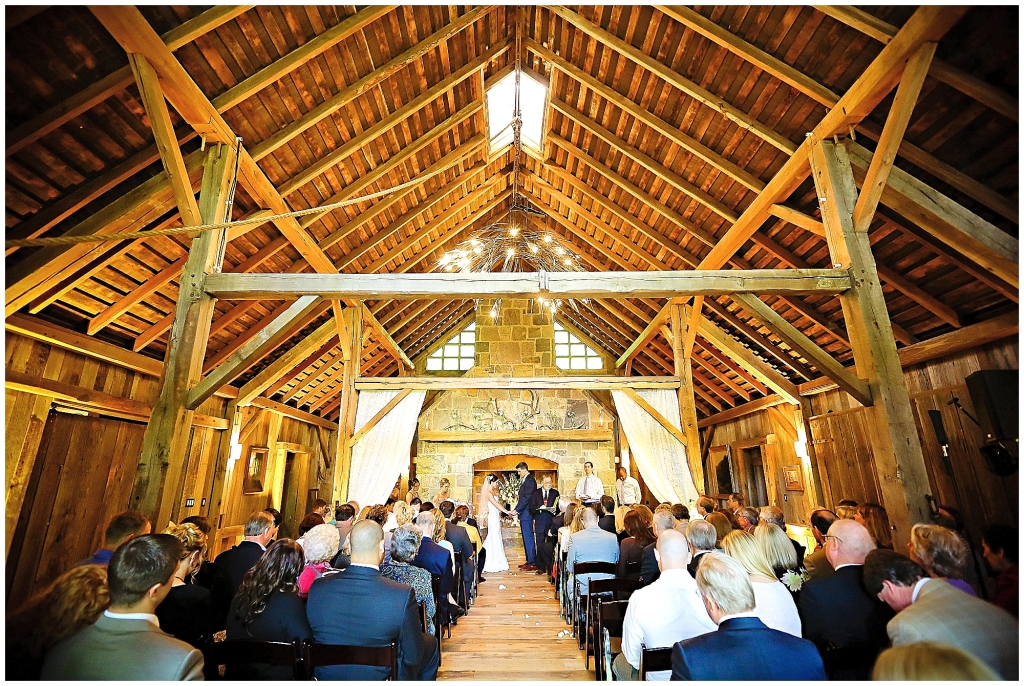 Following the ceremony guests enjoyed a family style meal on long farm tables with eclectic stoneware and cozy lap blankets to warm up the spring evening.  The long tablescapes were nestled with burlap table runners filled with moss which overflowed with floral.  Each guest had intimate take home bouquets of flowers including peony, ranunculus, thistle,  roses and hydrangea. These darling florals were tucked under tall floral which gave height to the crisp white tent.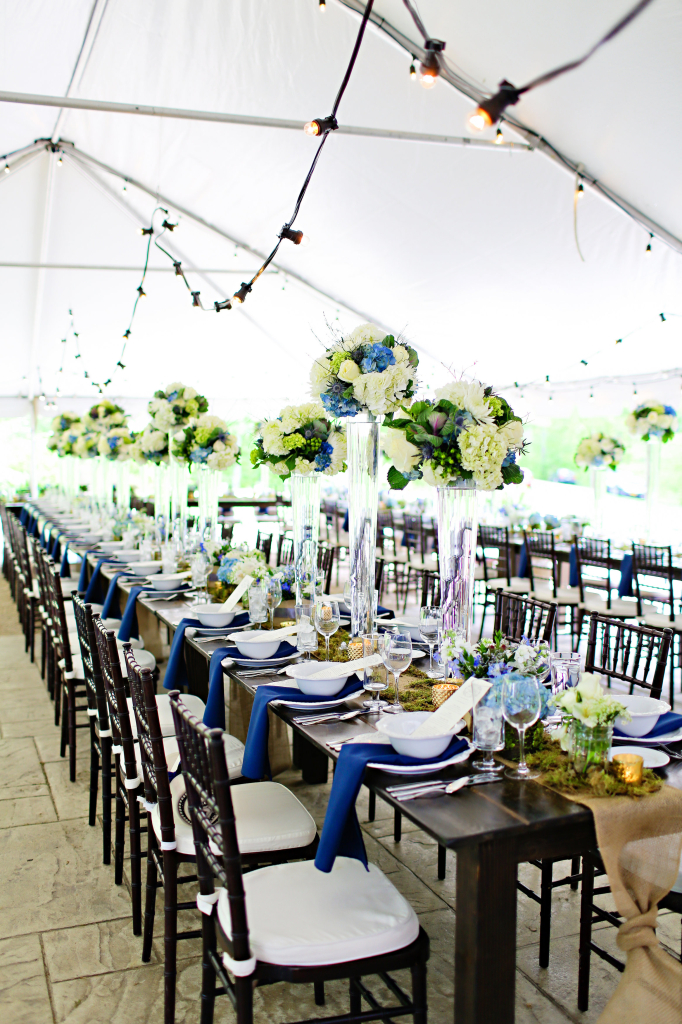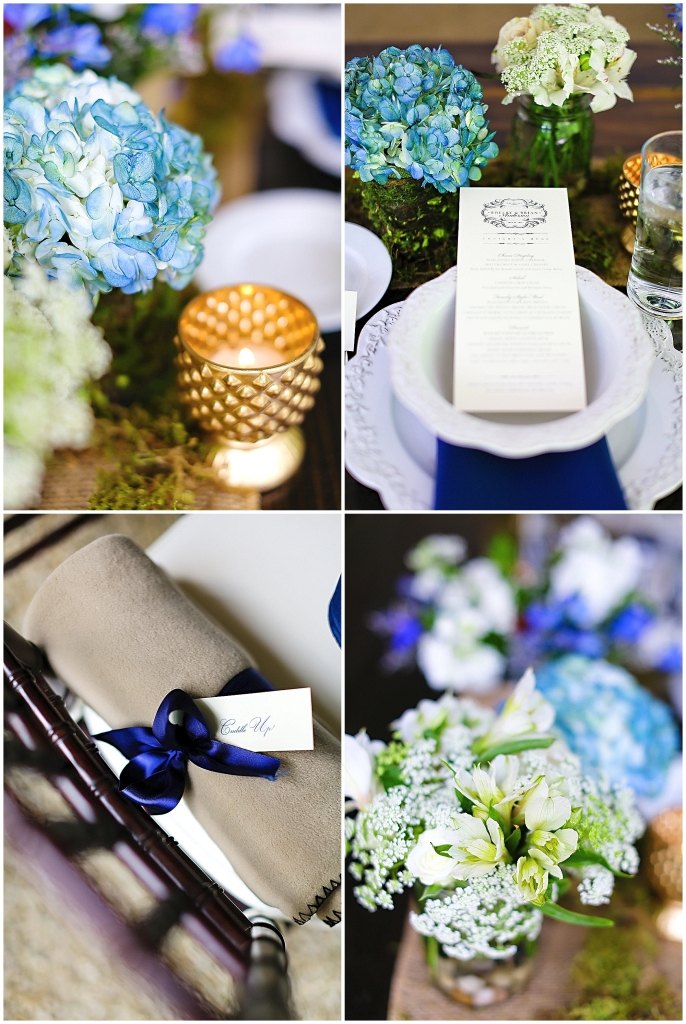 As guests finished dinner, they entered the barn once again for the remainder of the celebration.  Here the evening finished with (TWO) surprise wedding cakes for Shelby, toasts and dancing!
The barn had been transformed to its traditional state.  The barn is normally a lovely lodge filled with furniture, art, two (I sense a theme here) grand pianos and is  a lush space for family and friends to gather.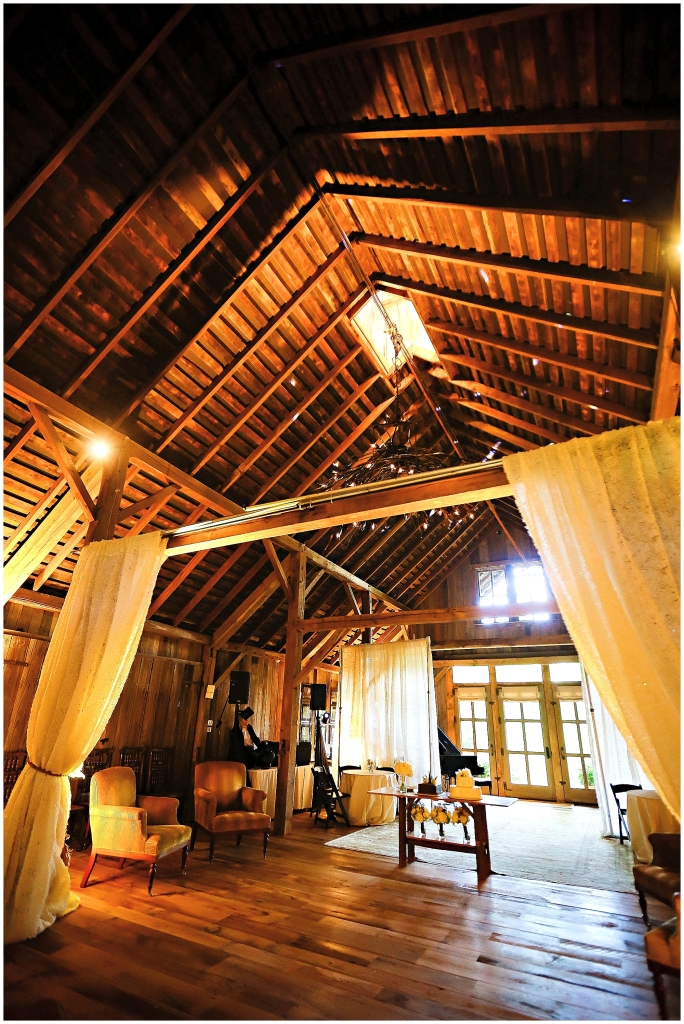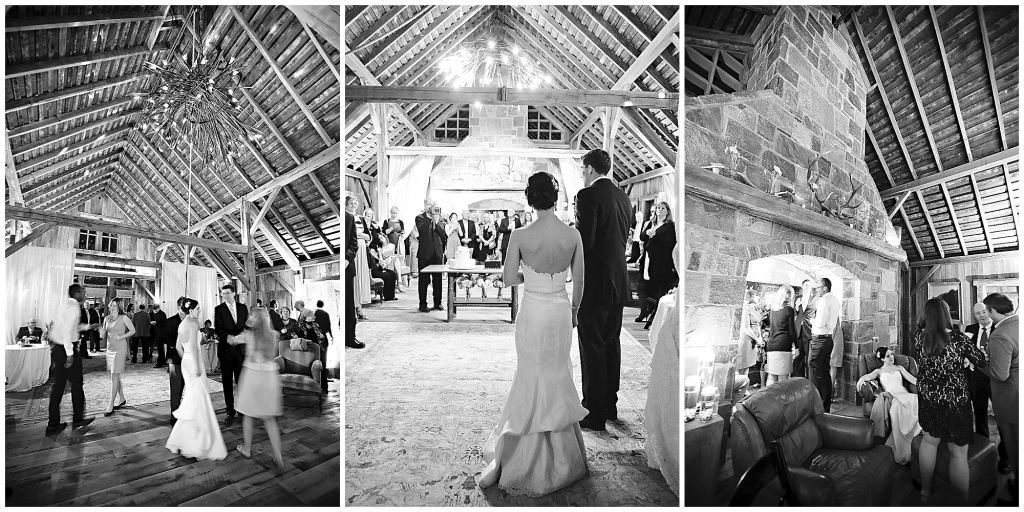 I loved watching evening fall over the barn.  As the sun set, the barn seemed to radiate a warm glow – one that matched the mood. The evening was filled with a spirit of gracious hospitality and bounty.  Everywhere late night snacks were available, wine was offered, and even breakfast breads were lovingly prepared for the next morning and placed in cars by the valet staff.  Guests had little doubt this was a family affair and you were a guests at someone's home.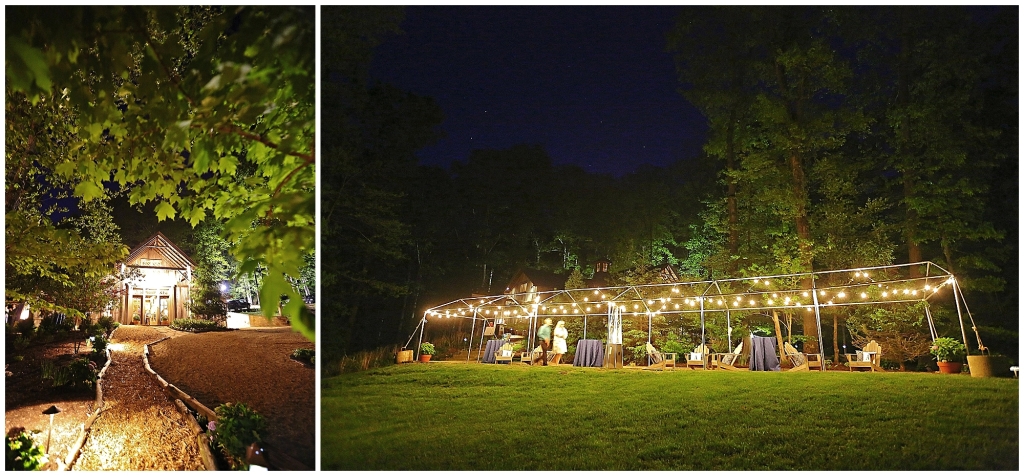 It truly was an honor to help these two families create this celebration for their guests.  They are warm, caring and kind people who wanted to welcome their friends to this wonderful evening.  I'm thrilled I can now also call them all friends!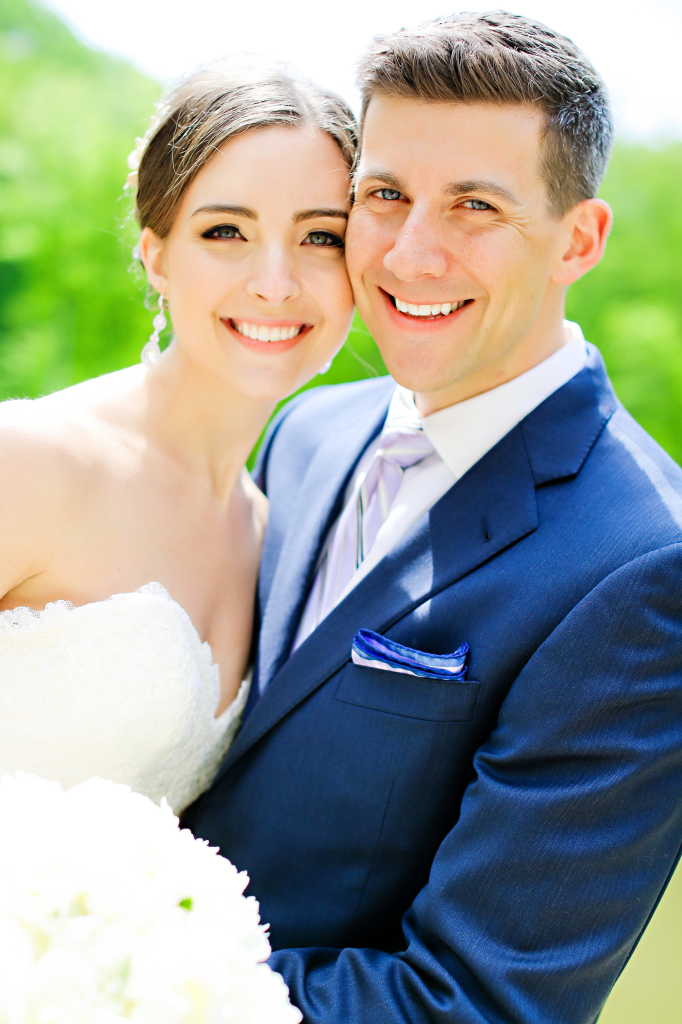 (to see more photos of this really beautiful couple – living up to Shelby's mom's motto – click here: Shelby and Brian's Nashville Wedding  for their story.)

Merci Beaucoup: Ace Party Rental, Bella's Blooms, Classic Cakes, Elite Management , IndyVisual, Jessica Strickland Photography, Hoaglin Catering, Marie Gabriel Couture, Splendor, Wow Factors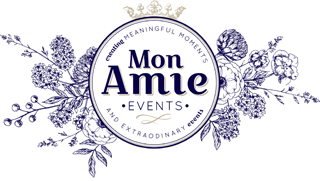 Copyright 2023 | Mon Amie Events Inc.