I'm lucky.  I get it.  I get to help couples and families plan an incredible celebration and share in special, intimate moments.  I get to see private, quiet moments with wonderful people.  I get to see things few people get to see, and I get to share in these quiet prayers, whispered conversations and silly conversations just before a bride walks down the aisle with her father and I am humbled to be present in the moment.  I'm not immune to my surroundings.  I'm keenly aware of where I am and what I'm experiencing.  I also get to see funny, witty toasts.  I get to see romantic, opulent shows of affection during a first dance.  I get to couples show each other, and their closest several hundred friends and family (lots) of public displays of affection all day long.  I love it.  I love the stories.  I love the romance.  I love the "best day of their lives."  — I am also reminded, it's only the best of their lives – until that point.
The best day of your life is yet to come. 
It's the day your child is born.
When they learn to say Mom. or Dad.
It's the day you learn a loved one has a clean bill of health.
It's the night you watch a child graduate.
It's when you see someone you love accomplish something – whether it be hitting a home run, selling 1,000 Girl Scout Cookies, opening  a business or learning to ride a bike.
The day you realize you have financial freedom.
It's the day you see a loved one return from deployment.
The best day of your life is your child's wedding day.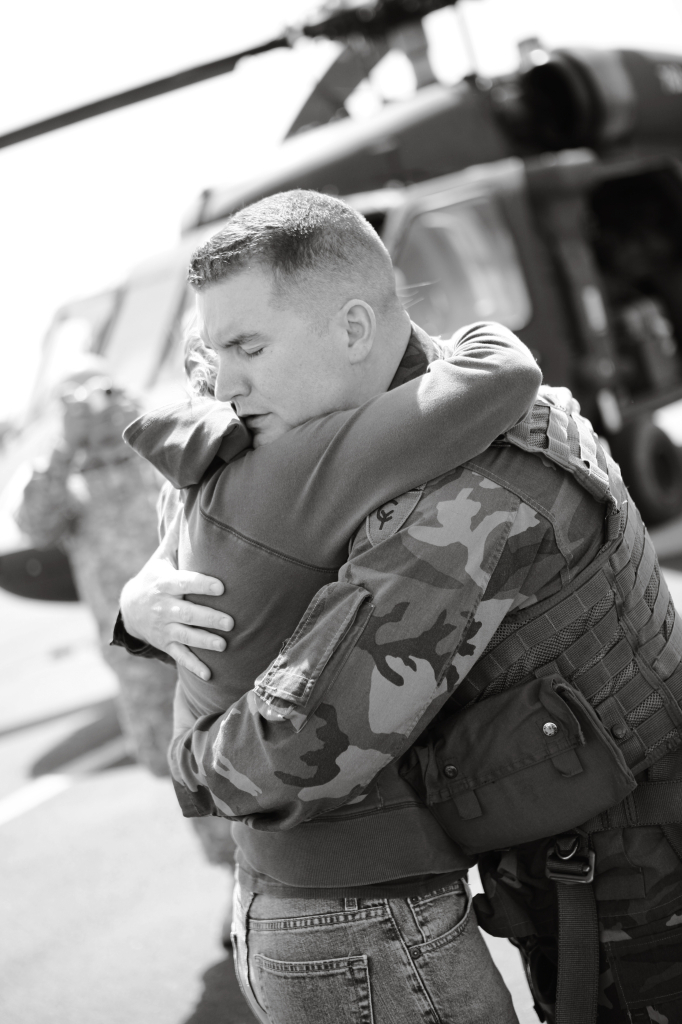 (One of the best and most celebratory events I ever planned was Major Tim Stoner's return home from the war zone.  This image of his deployment, taken by his brother-in-law, Nathan Rowe, from Nathaniel Edmunds Photography, always gripped me.  His return was definitely the best day of their life.)
The best day of your life isn't necessarily your wedding day, it's just the very, very best day of your life – so far.  I LOVE helping families with that day.
 As Paul and I neared our 15th Anniversary we realized we wanted to celebrate our wedding – again.  We enjoyed the moments and those who shared in it with us.  We talk about it often with our kids.  They ask us about it all the time.  We wanted our 15th Anniversary to be the best day of our lives because our children and their grandparents could be part of the day and celebrate with us.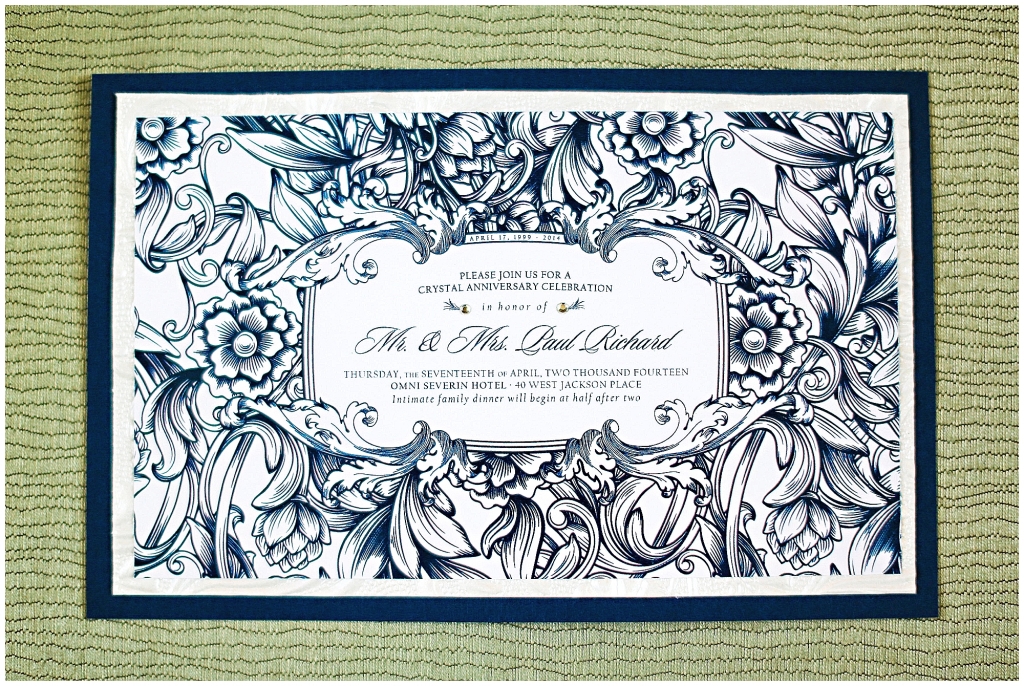 Because of my career, I am often asked "If you were to do your wedding over, would you do it differently or the same?"  I often reply. "Yes. Both. Exactly the same, yet entirely different."  With this in mind, Paul decided to recreate our wedding, as a ceremony for 4, and a party for 8.  (including only our children, then for the reception our parents.)  It was, exactly the same, yet, entirely different at my request.  It.was.perfect.
Paul and Sabrina did much of the work admittedly. They had an amazing template – our wedding 15 years ago was lovely.  We could have played Prince and partied like it was 1999 – because Sabrina and Paul worked very hard to recreate the day!
Just as we had 15 years ago, the ceremony was at Beck Chapel at Indiana University in Bloomington followed by the intimate dinner at the Omni Severin Hotel in Indianapolis.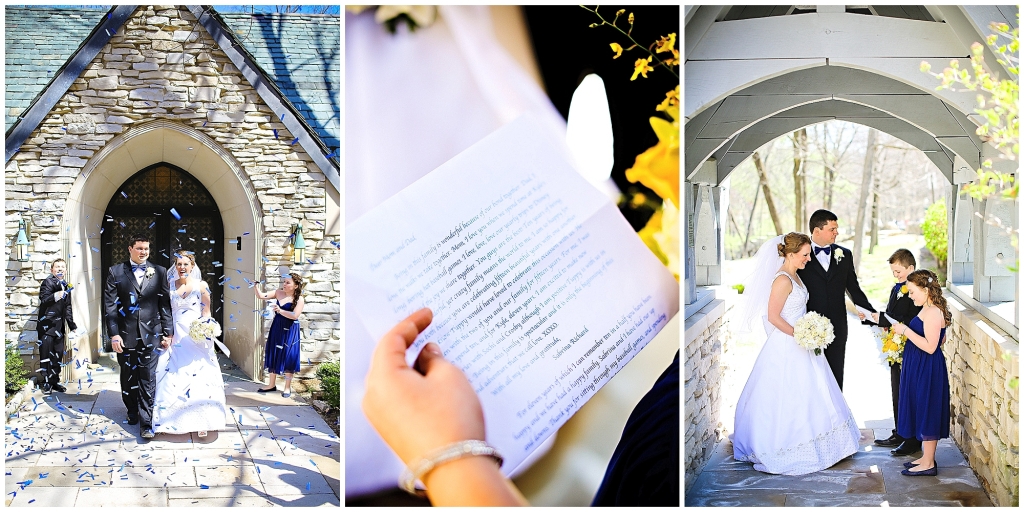 Sabrina requested I wear my original wedding gown for the ceremony.  It was wonderful to see her enthusiasm as she zipped me into the dress!    Seeing the day through the kids' eyes was what Paul and I enjoyed the most throughout the day.  Kyle walked me down the aisle.  I hope he and Sabrina noticed Paul's face at this moment. I also hope they saw our faces throughout the day.  It's important children see their parents in love.   The kids read us speeches at the church. Seeing their joy in the church when we exited was contagious!

(If the kids didn't see the church moment they certainly did on the video from Bob Ridge  – IndyVisual)  That moment, I literally was in a time warp to 4/17/1999 he looked exactly the same to me!  The video nails it.  (If this isn't PROOF as to why everyone needs a filmmaker on their wedding day, nothing else is!) (My favorite portions of the video happen at the church — because of the song — and Paul's expression – so I'm inserting the video clip here which is VERY out of the box for my normal blog post) Paul and Monica 15th Anniversary Video (by IndyVisual)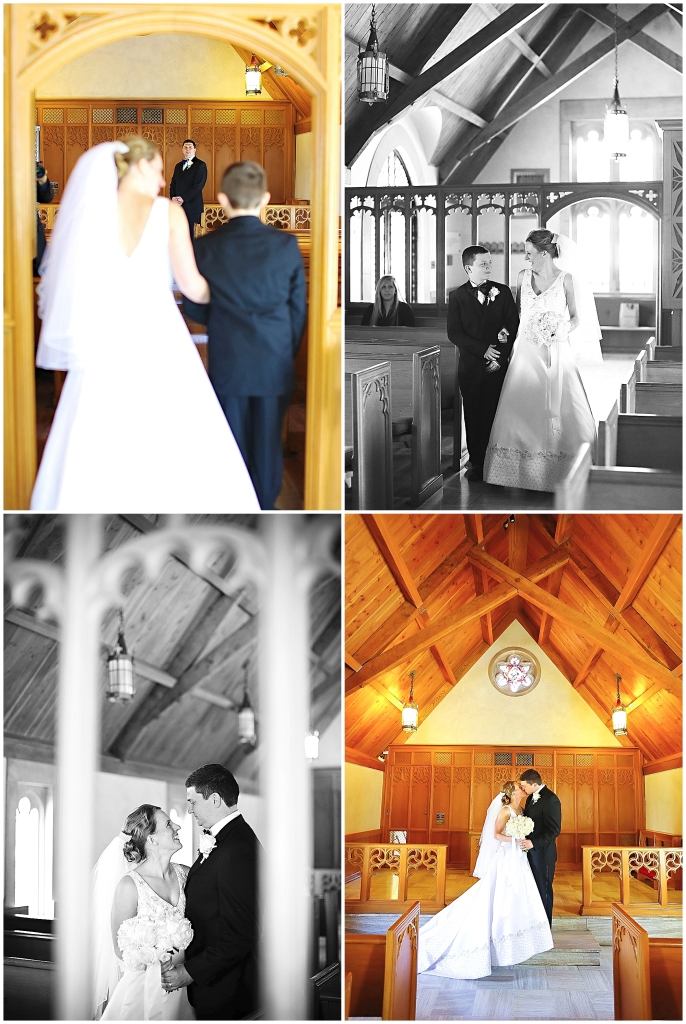 Following the ceremony, we took the kids on campus for photos – just as we had done 15 years prior. This time though, the weather was 20 degrees warmer!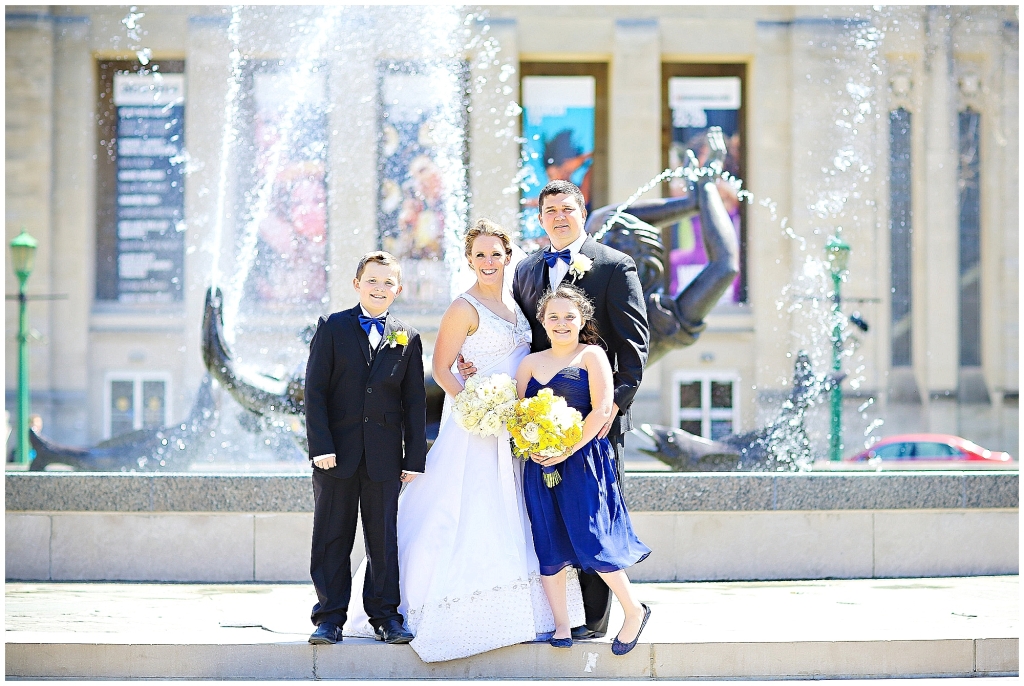 Echoing 1999 was navy and yellow palette.  Sabrina didn't stray from that at all.  She looked very grown up meeting with Alan Thompson, AIFD from McNamara Flowers to go over the details of bouquets, centerpieces and decor.  She couldn't have loved her bouquet more! (Thank you Alan for that gift!)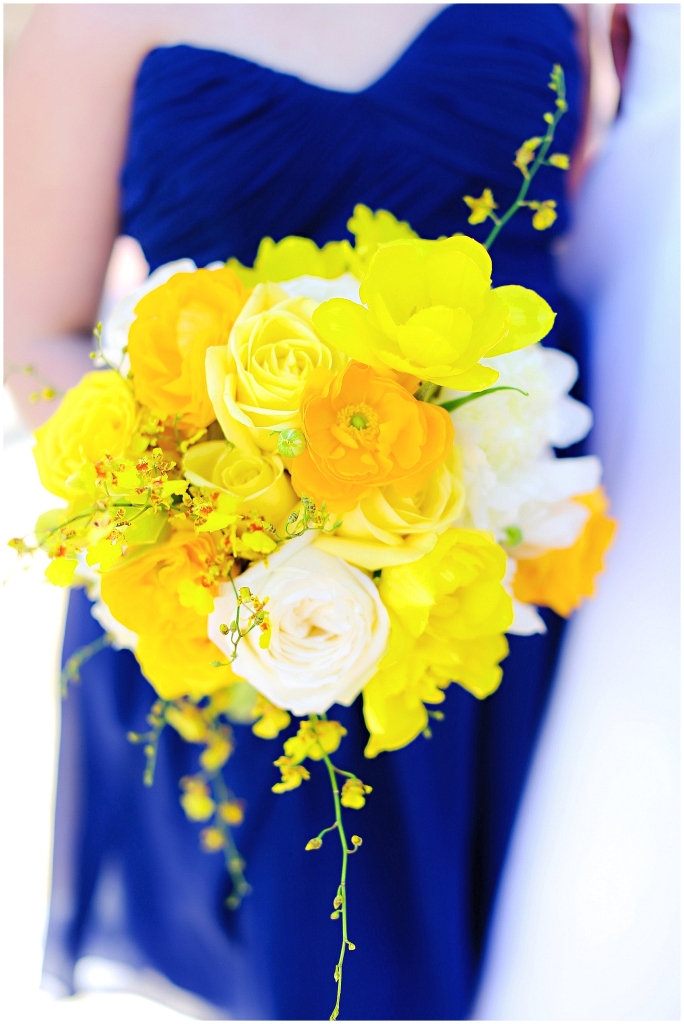 The 15th Anniversary is actually the "Crystal Anniversary" so elements of crystal and glass were used in bounty.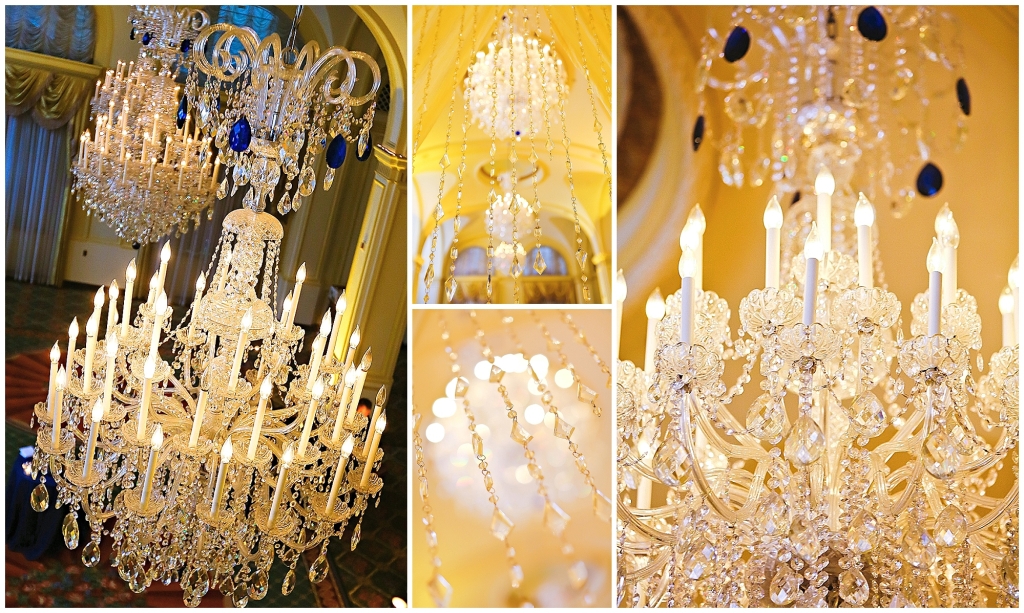 When we returned to the Omni we were joined by our parents.  The ballroom was stunning!  Paul and I were able to enter the room first and I was literally in tears when I went into the space. My wish is that each of my clients feels that as they enter their space on their wedding night.  Sabrina and Kyle entered next and their reactions were just as exciting.  I loved seeing their faces and reactions to it all.  As a parent it was exactly what Paul and I wanted for the day.

It was perfect.  Navy sparkle linens. Crystal chiavari chairs with custom chair embroidered caps.  Stunning, sunny, opulent yellow floral in the most luscious shades of honey, saffron and marigold.  Crystal listening in the spectacular lighting.  Butter draping perfectly beckoning you into the ballroom. It was a dream.  Sabrina and Alan used a few old photographs and swatch samples of my favorite linens and knocked it out of the park.  How do you begin to say thank you for this type of a gift?  (I wish Alan and Scott from Evans AV were there to see my reaction)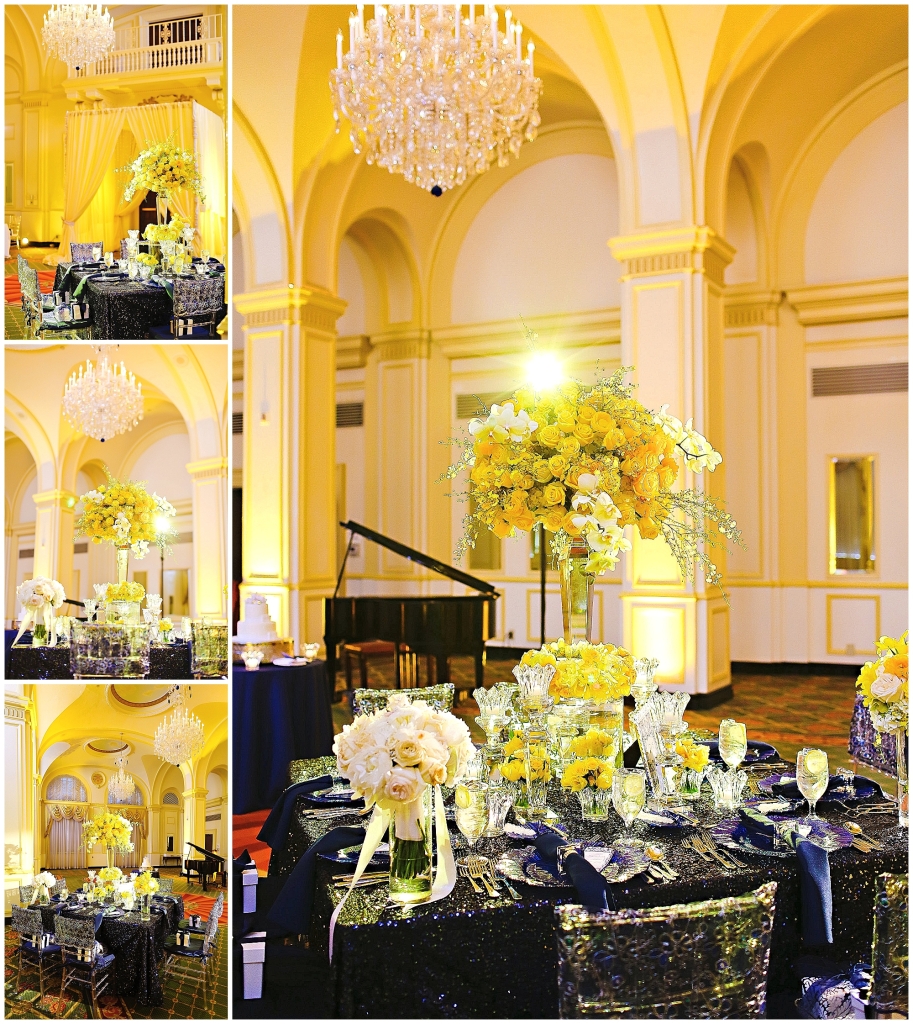 The paperie from Nikki from Pomp&Polish was perfect. She even tied our place cards to crystal rock candy so the kids could stir their tea with it. (yes, we're all hot tea drinkers – what a lovely personal touch!)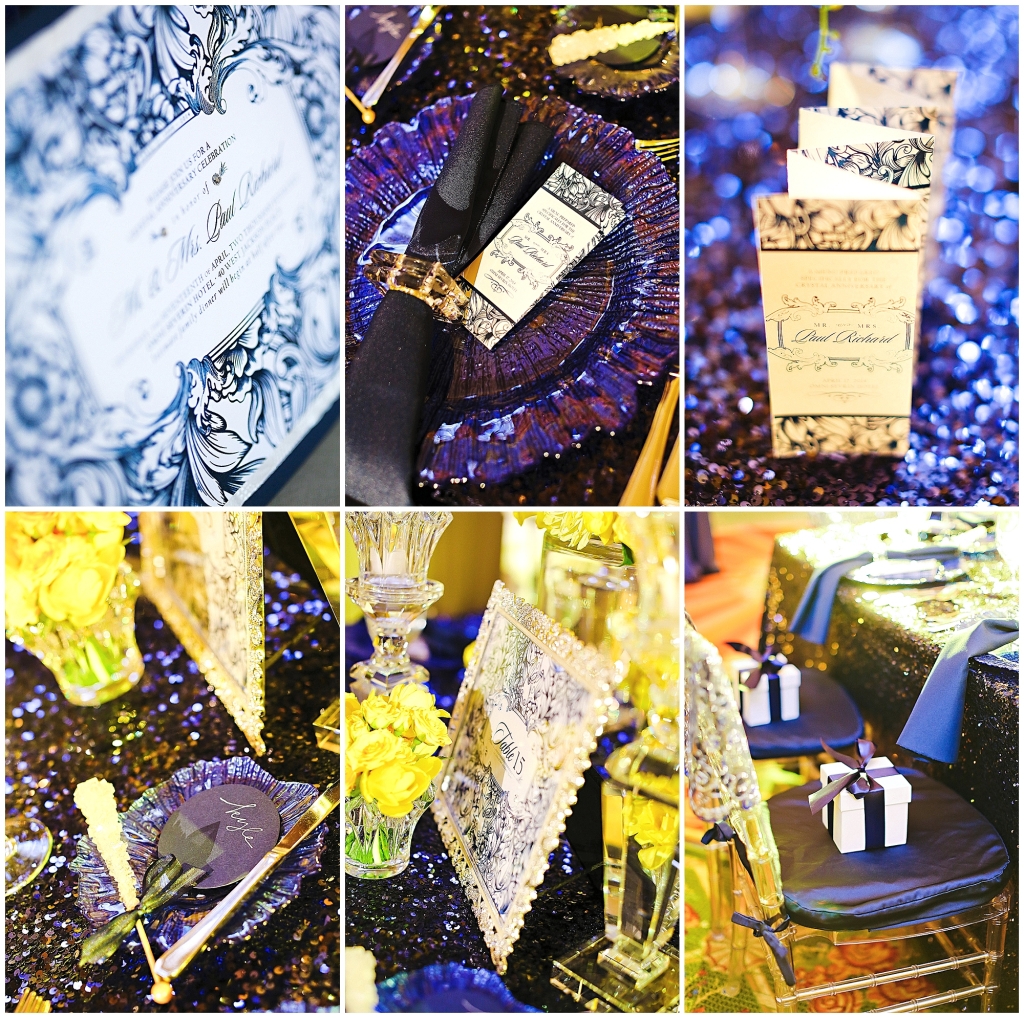 Dinner was also a twist on the original.  The Omni was given our original menu – they merely updated a few sauces and presentations to modernize the meal.  It was wonderful to recreate the entire evening.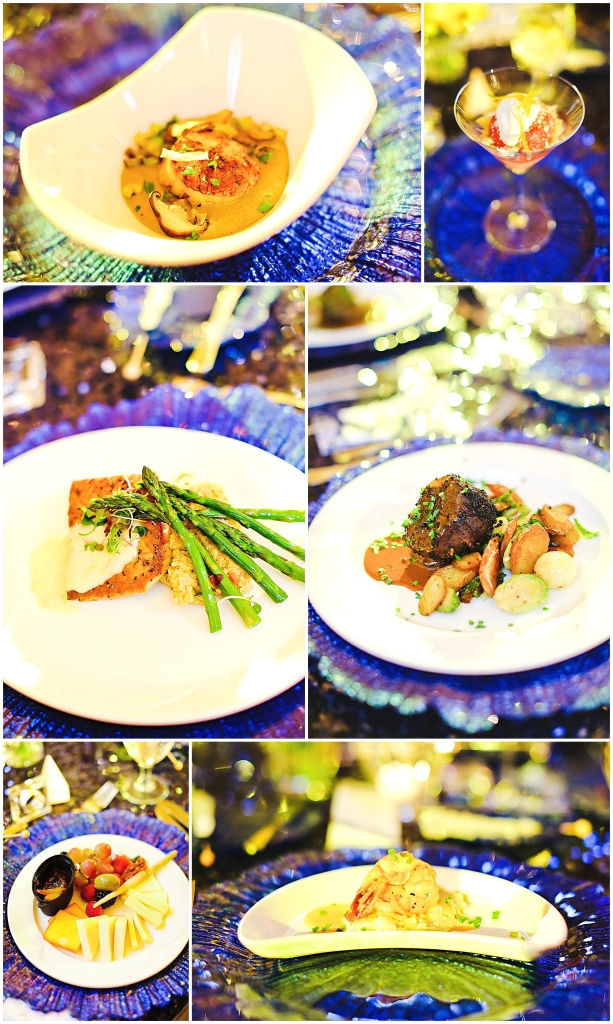 To our delight, Vincent was our server once again 15 years later!  Just as he helped us cut the cake then, he did so this year.  The cake was a perfectly updated version of what we had 15 years earlier.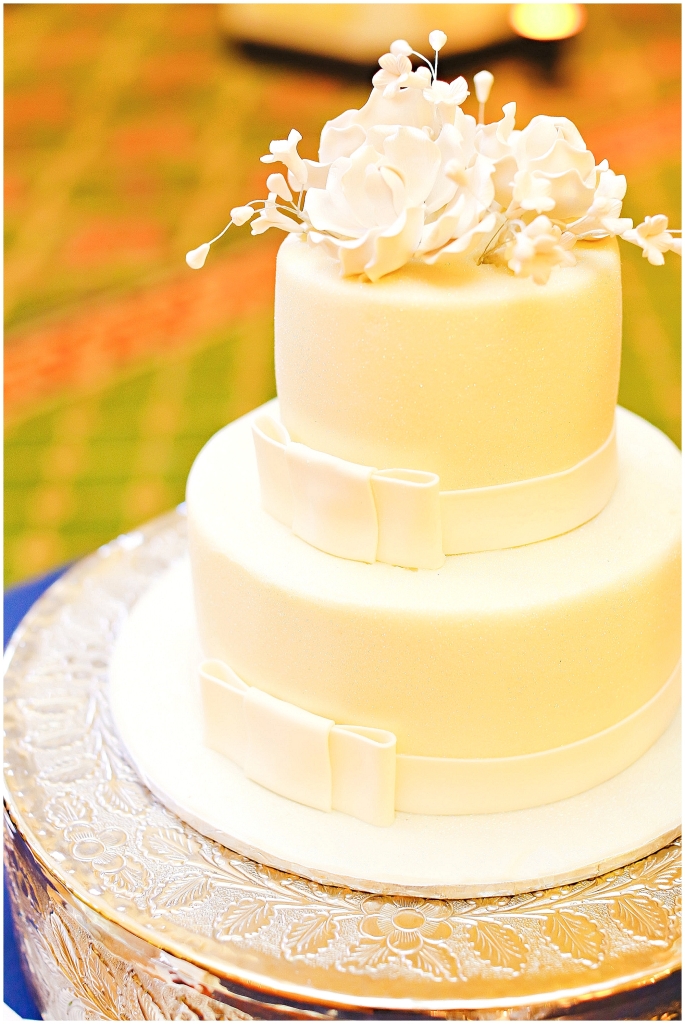 During dinner, Jessica Strickland, our photographer asked me to stand up for our dance.  (Boy was I confused!?)  Just then to my SHOCK Bryan England and Nick Lemmo III surprised us with an acoustic version of our original first dance.  Bob had completely pulled this off for us, and later that night, both Paul and I had said it was our favorite moment of the day.  (if there's ANY question to my reaction, the fact I had cried off all of my makeup left no doubt) 🙂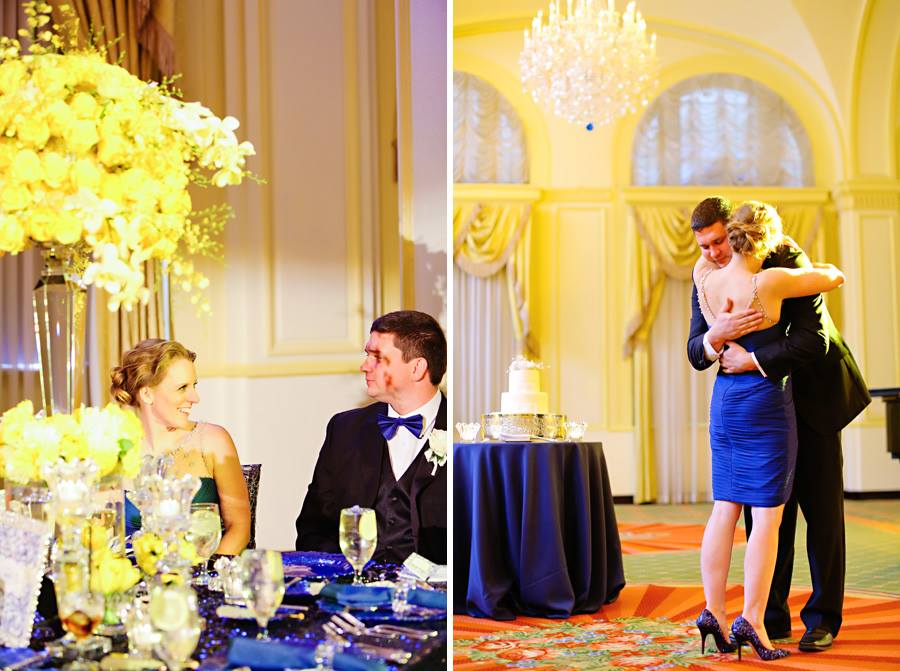 Everyone worked to make the day full of memories from 15 years ago and full of new memories.  Everyone pulled out all the stops.  It was magical for Paul and me.  It was magical for our parents.  (again)  😉 Most importantly it was magical for the kids.  Because we've had someone we love get that clean bill of health(thank God!), because we've given birth, because we've sold 1,000 Girl Scout Cookies and because we are so thrilled those people could be with us for our 15th anniversary – it was the best day of our lives – so far.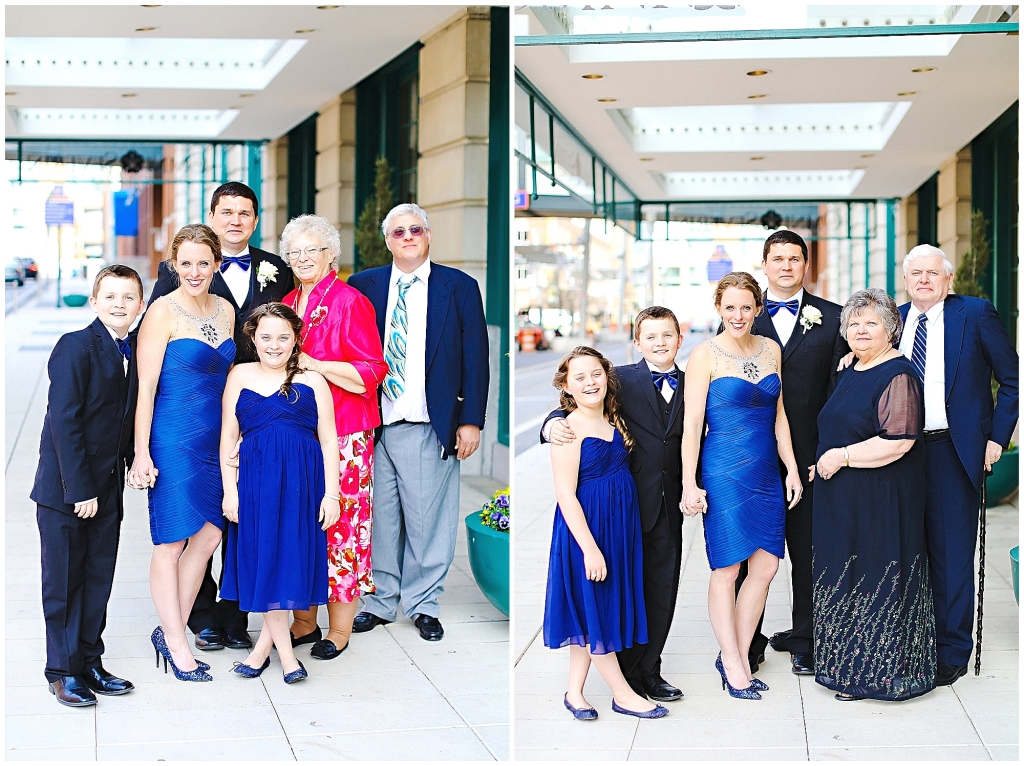 Thank you for allowing me to share our "best day" with you – and for the personal reasons as to why we chose to celebrate rather publicly.  This entire day would simply not have been possible without great friends and colleagues who helped create it.  Each kept secrets, each pulled off surprises and each helped create an amazing day for our family.  I am overwhelmed with gratitude and love.  ~  a very special Merci Beaucoup to Jessica Strickland Photography for the above images and to: A Classic Party Rental, Antique Limo, BBJ Linen, Classic Cakes, Endless Summer Band (Bryan England and Nick Lemmo III) Evans Audio Visual / Wow Factors,  IndyVisual, JW Salon, LaTavola Linens,  Makeup by Sparkle, Marie Gabriel Couture Bridal Salon, McNamara Florist ~ Carmel, Omni Severin Hotel,  pomp&polish llc, TLW Entertainment – from the entire Richard Family.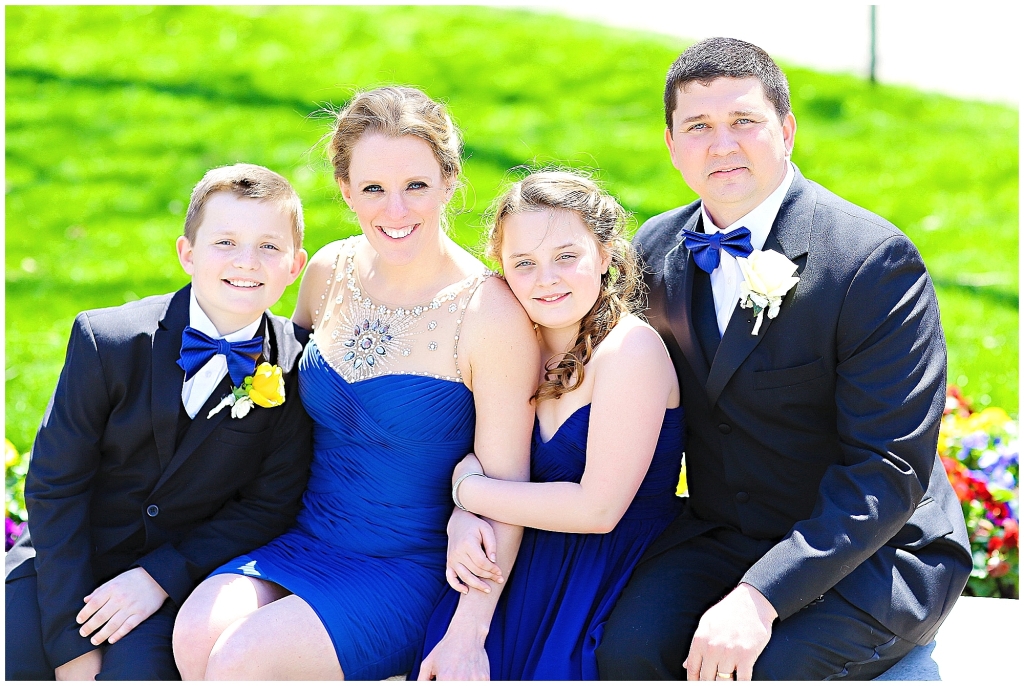 Mon Amie Events, Inc is a Indianapolis, In based event and wedding planner.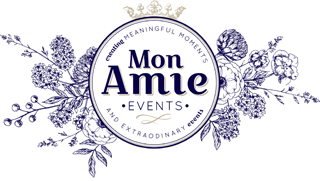 Copyright 2020 | Mon Amie Events Inc.