"Why We Didn't Hire a Wedding Planner … but Wish We Had" – she's smart – NOW!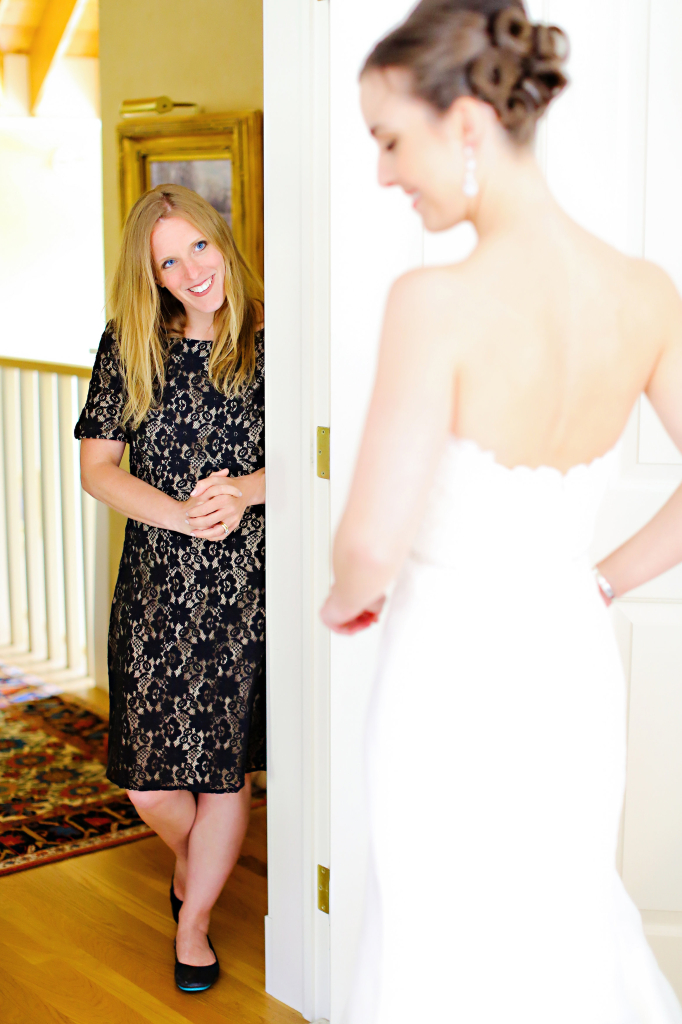 Recently Huffington Post had a wedding blog titled  "Why We Didn't Hire a Wedding Planner… but Wish We Had" which I posted on my facebook page.  It was brilliantly written.  It had several great points.  It was smart.  It was insightful.  It was perfect.
At an industry luncheon a videographer joked "You've been published lately, did you ghost write it?"  I replied – "If I am going to something that's going to be picked up by Huntington Post, I want the byline." 😉
Because this bride was so smart, so insightful, so perfect – I want to touch on a few of her points from a planner's perspective. (The points I selected from her blog are in blue)
• "Wedding planning takes time. Until you really get into the preparations for your big day, it is impossible to fathom how much work is involved and how many details need to be taken care of. I know brides who have taken leave from work in order to have more time to prepare their weddings. If you work long hours, have lots of hobbies or have children to look after, and don't want to be completely drowning in to-do lists during your engagement, a wedding planner handling some of those tasks for you could be a real lifesaver. Also, you really don't want to get in trouble at the office by getting caught doing wedding planning on company time!"
Most of your wedding professionals work normal business hours because on weekends they're working – guess what – other weddings! Your planner will take the burden off you during work / school / life   to field phone calls, emails etc to these professionals during the day so that you can continue to have a job / function in society and be a good friend and fiance.  We all know "that girl."  The one that only talks about her wedding allllll the time.  What's she going to talk about after the wedding because she's ONLY thought about the wedding, planned the wedding,  dreamt about the wedding,  planned the wedding,  and obsessed about the wedding for a year?  No one actually likes her anymore – because for the last year every.single.conversation. is about the wedding.  Having a planner will allow a couple to enjoy the wedding process and take things at a nice pace.
• Wedding planning is stressful. Wedding planning is not the romantic experience one expects it to be. There are many details to take care of, meddling family and friends might drive you crazy and vendors can be a source of drama. During our engagement, several recently married friends told me that in the final month before the wedding they had been so exhausted that they just wanted the day to be over. This ended up being true for me: in the final week I lost five pounds from stress, burst into tears a few times and my groom and I were snapping at each other. This is not how anyone's planning should be. Bringing on board a professional planner to help and take some of the workload off our hands definitely would have made sense (and they probably could have given advice on managing family drama).
Because of my years of event experience I also serve as an Adjunct Professor at Indiana University in Event Management and The Bridal Industry.  One semester my course was taught in the Psychology Building.  I found it to be oddly fitting.  In our industry we encounter everything from beautiful designs to tough conversations about budgets.  Topics that I've had with couples vary from religion to how to best navigate family issues and meddling bridesmaids.  All of these things come up in any wedding planning process.  There is nothing we don't discuss.  Having a wedding planner as a intermediary can be enormously helpful.  After  fifteen years I've seen, heard and witnessed many things.  I could write book — don't worry — I wouldn't.  Instead I use my experiences to help guide each client individually.
• We weren't that great at choosing vendors after all. Despite thinking that researching vendors ourselves was the only way to ensure we could make the best supplier decisions, this didn't work out so swimmingly. Out of 15 or so wedding day vendors, there were only three that we were actually totally happy with… and some others we were extremely unhappy with. When we started out planning, we had organized less than one wedding… why did we think our judgment would be better than that of a professional, who has seen these vendors in action at more than one (and perhaps several, and perhaps many!) weddings? Why did I think a planner would force us into choosing a vendor we weren't completely happy with?
To be candid, this was my favorite of her points. It was refreshing to see a bride so honest.
People ask me daily in fact, "Who is your favorite __(fill in the blank: florist, venue, photographer, etc)_."  While it's not a matter of being PC or a matter of playing nice in the sandbox, I don't have a "favorite." I really don't.  I have a favorite for EACH client.  It's entirely based on 3 things – product. price. personality.  The best photographer for 1 couple is not and never will be the best for another.  They might be perfect because they're wonderful with natural light,  their personalities just click, their religions match, the budgets work out, and everything is just zen.  That's my "favorite" for that client.  An entirely different  photographer may be my "favorite" for another family because they shoot clean crisp imagery and their style is energetic and bold.  The budget may be very different and the dates work out and …for this client it's the best fit.  For any particular facet of the wedding, I build a team of professionals that I think works for that client, that family.  Those are my "favorites"  for that wedding.  It's based on a group of factors.  Going at it alone would be nauseating.  Planning a wedding shouldn't make anyone sick. 🙁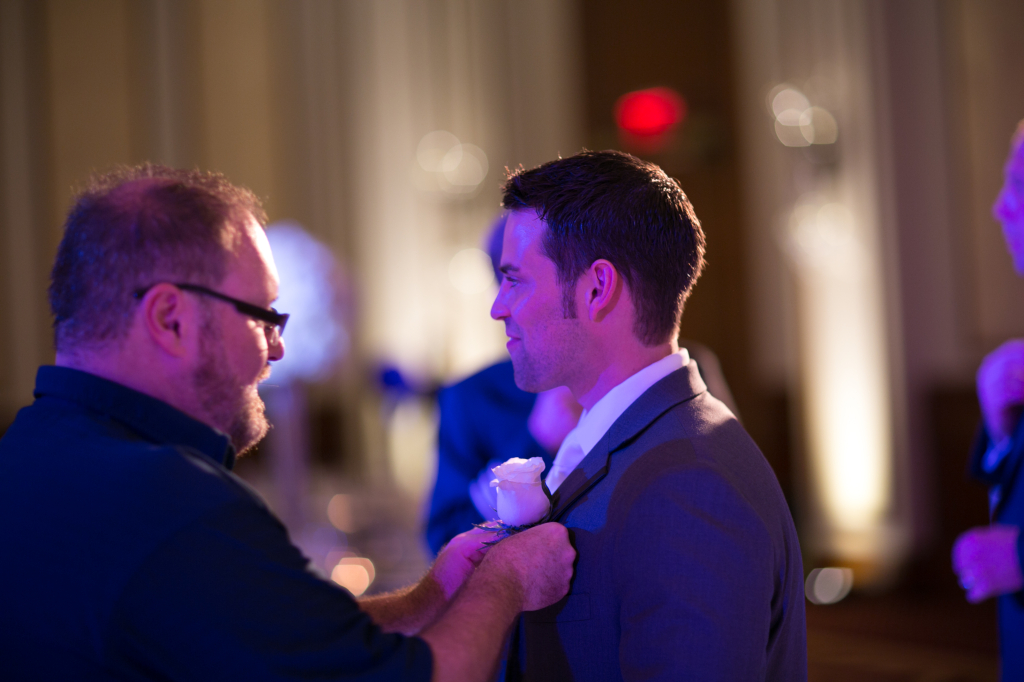 • We didn't know what to look for in a vendor. Other than a little Google research before interrogating potential vendors via email, we really had no idea what to ask. For example, after contacting 20 different hairdressers for quotes, I realized I had to specify if I was planning an up- or down-do to get accurate pricing… so had to email them all over again. We asked cake makers for price quotes for a three-tier cake, but it didn't occur to us to ask about the height of the tiers… until two months before the wedding, when we found out the "magnificent" wedding cake we were paying hundreds of dollars for was only nine inches tall, and we'd now have to shell out twice as much money to get it to the grandeur that we wanted.
I've been a planner for over 15 years.  I attend every meeting with my clients and in that time, I've learned the questions to ask and how to get these answered correctly the first time.  A good planner will save a couple time, stress and ultimately money.
This week a bride asked me about hiring a makeup artist.  I found out before we started the process for  hiring her artist several questions including: the number of people she wanted done, did she want her beautiful freckles to show, did she want air-brush, and from her photographer I confirmed what time she needed to be ready.  Most brides don't know these are all things that need to be confirmed before you start the vetting process on something like a makeup artist.  Because I knew all of these answers as I made the calls for availability, it made her selection process much more smooth.
• Things do go wrong at the last minute. The day before the wedding, the baker for our cake buffet claimed they never received our order, and our dance floor provider phoned halfway through our bridal party lunch claiming they hadn't been paid. That night while setting up the reception room, we realized one table setting was missing, so had to frantically call the decorator for extra chair decorations, and re-confirm guest numbers with the kitchen. Tiny things, but they were unnecessary and brought a general feeling of stress on a day my groom and I had planned to be lovely and relaxing. Someone to handle those details for us would have been amazing. We were lucky nothing went wrong on the wedding day itself, but — yikes! — what if something had?
Something goes wrong at every wedding.  It does – I'm sorry to let couples in on this secret. 99.9% of the time – they never know this because planners do everything, and I mean everything, in their power to ensure brides never know.  If this bride had a planner, she NEVER would have gotten the call about the cake, or the table missing, or to make the call about the catering count.  A planner ensures these things never happen to the family.  I've had the mother of the groom get into an automobile accident on the day of the wedding and we never told the groom until after his Mother-Son dance because she called me first.  I've had cake catastrophes and linen mix ups all be fixed before guest arrival with time to spare.  I've had very sick brides and the guests never knew.  Having a planner makes the rest of the wedding pull off flawlessly.
• A wedding planner can help with costs. The imagined price for a wedding planner was a reason we decided against hiring one. However, here are two things that I realized in hindsight: 1) Planners know what different services cost, and can better spot when a vendor price is exorbitantly high or too good to be true. They know most local wedding vendors, and can help you get the best value for your budget. 2) As with any other wedding vendor, you will agree in advance what services you want from your planner and how much that will cost. It is not in their interest to hand you a bill at the end of the wedding that you can't afford to pay. Wish we'd realized all that earlier!
She is absolutely dead on in both of her points – a good planner will help you stay on track with your budget, be mindful of your budget and be an advocate for your budget.
I have always believed there is a professional wedding planner for every bride and every bride should find hers.  There is planner within every bride's budget.  I preach this.  As the Indiana State Manager for the Association of Bridal Consultants and a member of International Special Events Society, I implore families out there to hire someone who is a member of ABC.  These planners are professionals, educated and abide by the ABC Code of Ethics.  Equally, hiring someone who a professional to serve as a planner means that your mom, your aunt, your next-door-neighbor can truly be a guest on your wedding day.  As you would want them to be – a guest.  Allow your wedding planner to serve you and your family as they're professionally trained to do and not let the Huffington Post bride be you as well.  Wedding Planners want you to enjoy your day and to relish in the moments – not thinking about all of the final details.  Allow us to do that for you.  This moment of Jessie and her Maid of Honor Megan (who a few months later became a client) really exemplifies taking it all in moments before the ceremony. Enjoy your day and your planning process – you most certainly deserve it!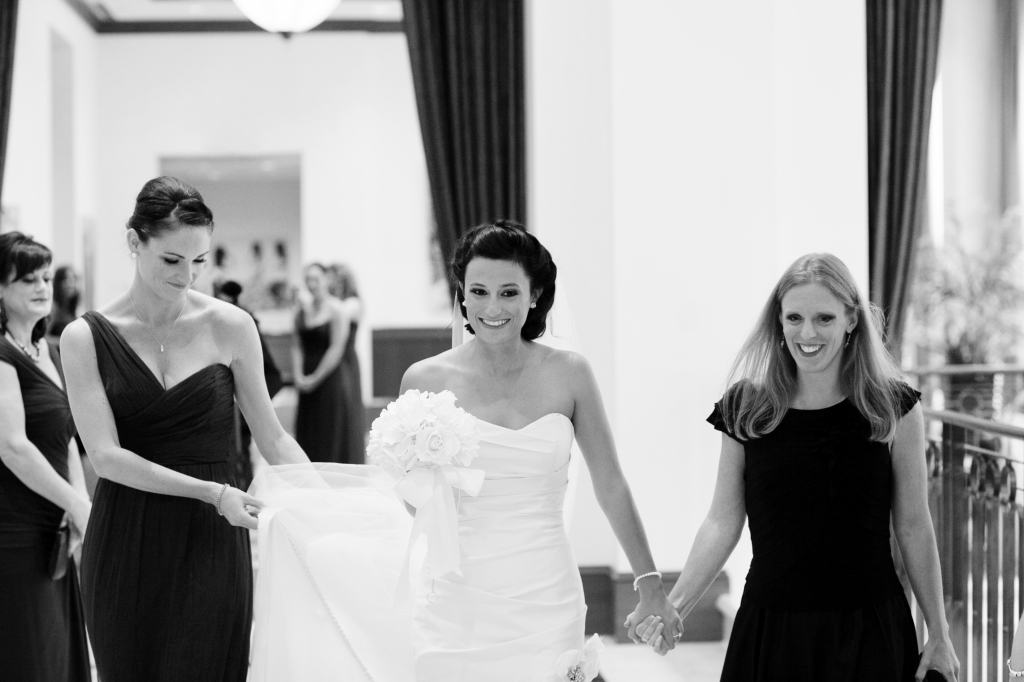 Special Thanks to Jessica Strickland Photography and Jennifer Driscoll Photography for capturing these moments with Mon Amie Events, Inc and Alan Thompson, AIFD from McNamara Florist with our brides over the years.  (Jessica captured the first image, Jennifer captured the others)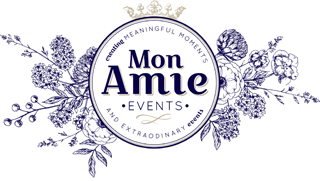 Copyright 2023 | Mon Amie Events Inc.