"People in love shouldn't have to put their dreams on hold because of life's challenges…." 
Share the Love August 12 – 18, 2012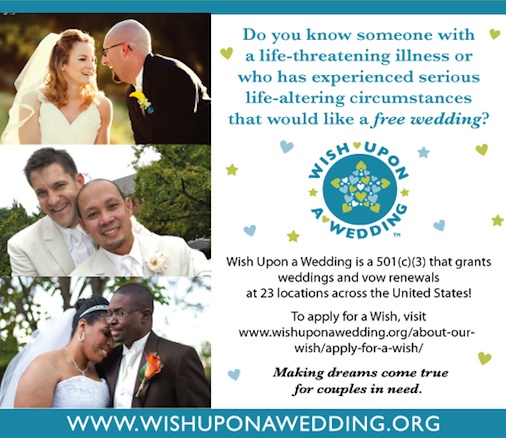 These words are part of the Wish Upon a Wedding video that welcome each viewer to the homepage of this amazing organization's homepage.  I am proud to serve as the President of the founding board for Indianapolis's chapter and invite you to "Share the Love" this week August 12-18.
If you know someone with a serious illness or life altering circumstance that would like a free wedding, please invite them to visit www.wishuponawedding.org and learn more about this organization.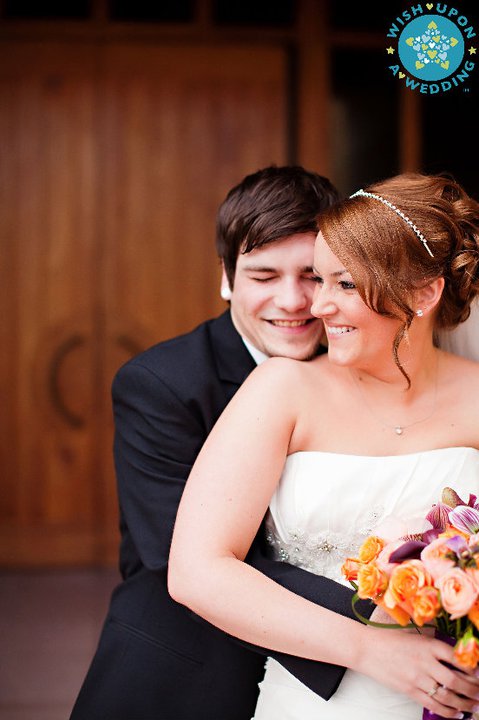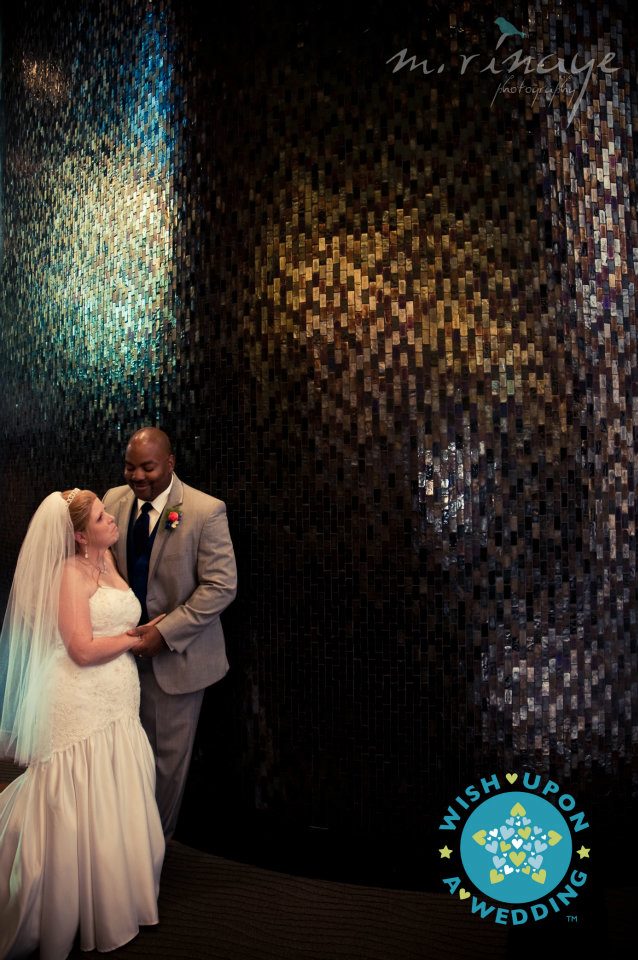 (pictured above (Cory+Janice – our first wish recipients 4.7.11 then Stacey+James – our most recent wish recipients 8.1.12)
Here in Indianapolis we have been lucky enough to grant 4 couples wishes since founding our chapter last January, with the most recent wish just August 1st to Stacey and James.  These wishes would not be possible without the dedication of my fellow board members and the countless wish granters who make each wish possible.  Thank you is not enough.
I hope you'll celebrate with us on November 7th at the Indiana Landmarks Center at the annual Blissful Wishes Ball, just as we did last year, to commemorate a year of wedding wishes and to "Share of the Love."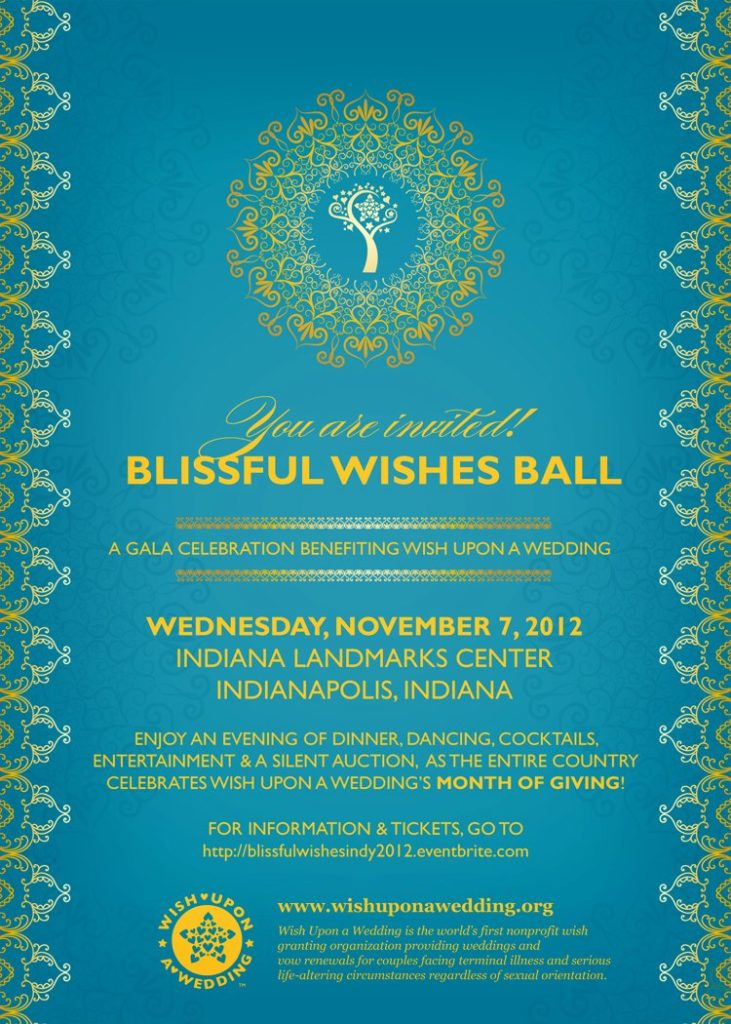 I was asked why I give my time to Wish Upon a Wedding and for me it's simple ~ to these couples "In sickness and in health" is not just words and vows ~ it's only thing.  I hope you'll share the love this week, and beyond.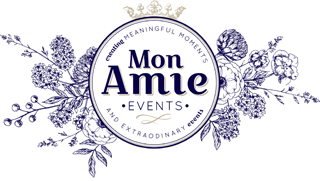 Copyright 2023 | Mon Amie Events Inc.