Woof said the Flower Girl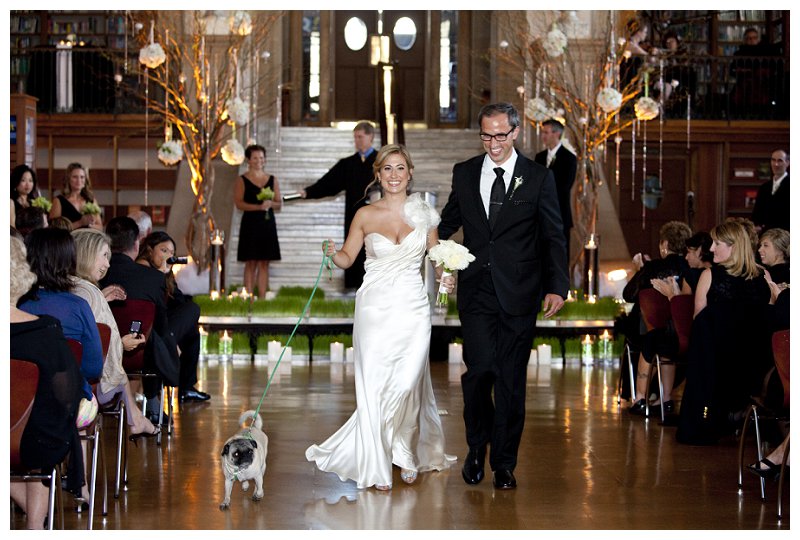 Our pets are our family. Our pets are people too.  So why not when planning your wedding include them in your celebration?
Whether your pet is honored by being part of the ceremony itself, or honored in the favors, it's important you remember your furry friend on the wedding day.
Jezebel (above) and Lillie below were both flower girls for their parents and (nearly) stole the show.  However, with these two stunning couples – NEARLY – is the important word here.  When having your pet be in the wedding, it's important to remember a few things.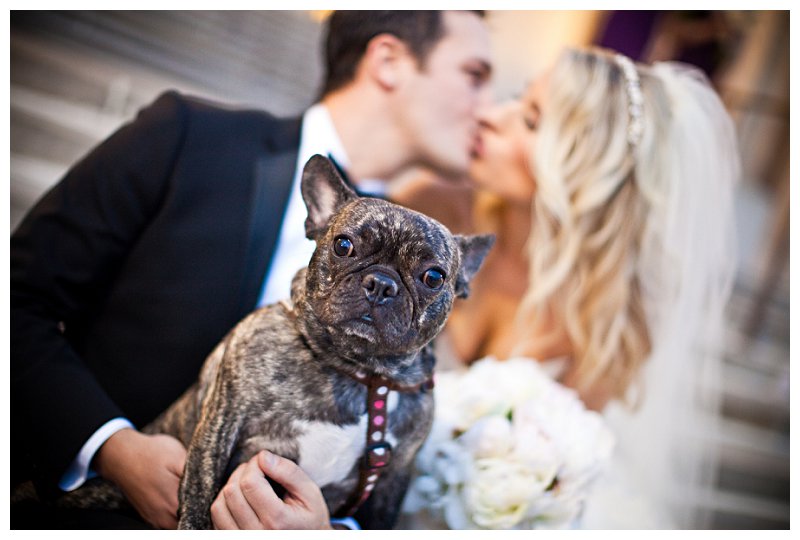 First make sure the location you are hosting your wedding in is ok with animals coming in for your wedding.  If they don't permit pets, consider talking with your photographer about including your pet as part of the engagement session. Then include those photos in your wedding day.
Secondly. don't try to babysit your own pet on the wedding day.  There's a LOT going on at your wedding, have someone else take charge your four-legged friend.  My advice, it shouldn't be a bridal party member or immediate family member. They are just as busy as you. Get hired help.  Talk to the professionals.
If you're leaving your pup at home, consider making your favors in their honor.  The Humane Society has gotten many donations in lieu of favors in honor of my clients' cats and dogs Crosley,  Bentley and Princess.  Their photos were placed on the table along with a note honoring the gift.
I've done this post in honor of my wedding gift.  Tuppie.  Our family is lost without him after 14 years with him sleeping our our feet.  While he may not have been in our wedding, we think of him as part of our wedding because he was a wedding gift – to each other.  He was our first child.  Life without him is not the same.  No more do we hear the jingle of his collar as he says goodnight to the kids before jumping up to our bed.  No more does he beg for dinner (and lunch… and breakfast – who am I kidding!?) 😉  right next to my chair. He was a stray we adopted from the Humane Society and our vet said, we'll he's used to table scraps from the people who were feeding him, so it would be ok to give him a bite since clearly that's his diet.  So, along with love, (real cat food) and the one bite of our meals, he grew in our family to a huge 20 pound diva.  He was funny, and snotty, and very much the cat of an event planner.  He liked ribbons, and flutter fetti, and life under the Christmas tree.  He actually loved the dog next door, and learned to tolerate the two smelly things Paul and I brought home from the hospital that screamed and cried and pulled his looooong tail.  He more than tolerated them.  He checked their bedrooms every night and cuddled with them if they were sick and loved to eatch movies and baseball with them.  He loved salmon (and adored it when Sabrina cooked it!) He loved the afternoon sunshine and made himself 6 feet long to take up every inch of it. We miss him. I miss his paws asking to sit on my lap.  It's my first blog post without him…  typing just isn't the same.   However, the next time a client asks for help with their pet in the wedding, I will do everything in my power to ensure it happens.  I always have, but now, I do it honor of Tuppie.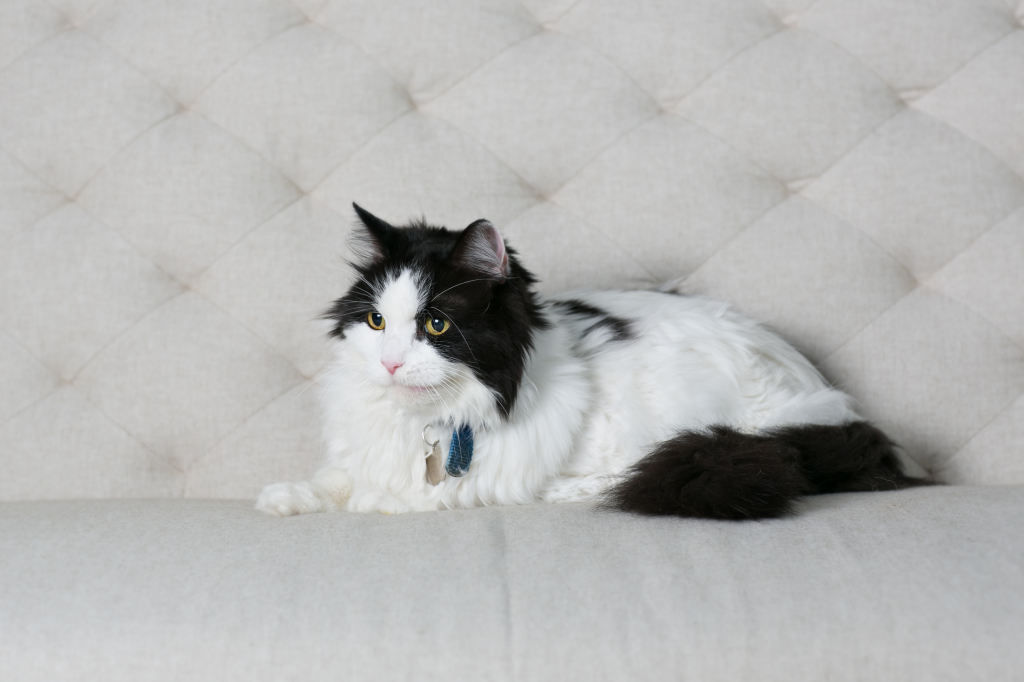 Thank you Nathaniel Edmunds Photography for capturing Jezebel with her parents (decor by L.Gene Huddleson – Detail+Design), Jessica Strickland for capturing Lillie with her parents and Jennifer Driscoll for capturing Tuppie for our family after he was diagnosed with cancer.  All of these photos mean so much.
 Monica Richard – Mon Amie Events, Inc is an Indianapolis Indiana based event and wedding planner